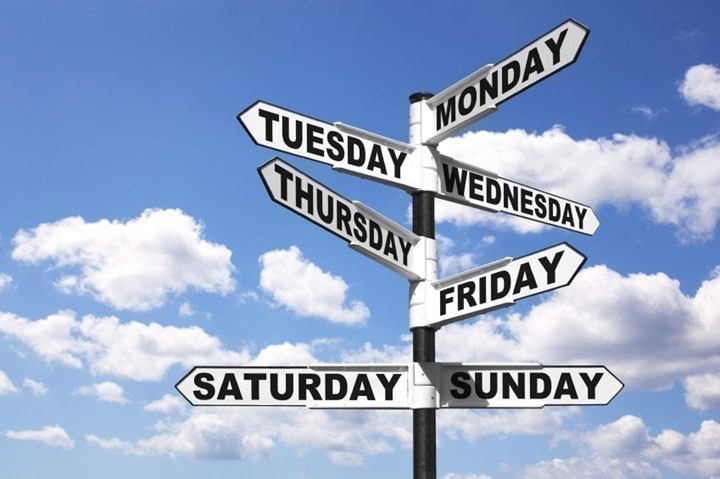 The Week in Review is a collection of both all the goodness I've written during the past week around the internet, as well as a small pile of links I found interesting – generally endurance sports related. I've often wondered what to do with all of the coolness that people write, and while I share a lot of it on Twitter and Facebook, this is a better forum for sending it on to y'all. Most times these different streams don't overlap, so be on the lookout at all these places for good stuff!
So with that, let's get into the action!
DCRainmaker.com posts in the past week:
Here's all the goodness that ended up on the main page of DCRainmaker.com this past week:
Sunday: Week in Review–May 28th, 2017
Tuesday: 5 Random Things I Did This Weekend
Friday: A few quick thoughts on the bePro Gen2…err…Favero Assioma
Sports Tech Deals This Week:
Hello June.  And hello random sales.  At this point these are just sales to get you to buy stuff.
Once you pass the first week or so of June, you won't see any new wearables products until the last week of August/first week of September.  At least, any new products from companies that actually want your money this year.  As almost any wearable company can tell you – launching a product mid-summer is basically a fail-boat scenario.  Either before, or after…not in the middle.  Alternatively, ask GoPro how that went two summers ago.  Note that historically speaking bike trainer announcements and some minor bike stuff is expected around the Tour de France, but usually most announcements for bike things are saved to Eurobike/Interbike.
Product

Sale Price

Amazon

Other site

Sale Notes

Apple AirPods with Wireless Charging Case - $50 Off!
$149
Amazon
⚡ I use AirPods primarily when I'm travelling just to listen in airports, planes, etc... I don't tend to use these for workouts due to them falling out. Personally, I just use the basic model.
Apple Airpods (2nd Gen) - $30 off
$159
$119
Amazon
I use AirPods primarily when I'm travelling just to listen in airports, planes, etc... I don't tend to use these for workouts due to them falling out.
Apple Airpods Pro - $30 off!
$249
$219
Amazon
Garmin Edge 130 Plus - 25% off!
$199
$149
Amazon
REI
This is the first time we've seen the Edge 130 Plus on sale. The 'Plus' variant is notable compared to the regular unit for having ClimbPro on it, plus a handful of other tweaks. $149 is a good deal for it.
Garmin Edge 130 Plus Bundle - 20% off!
$199
Amazon
Competitive Cyclist
This is the first time we've seen the Edge 130 Plus on sale. The 'Plus' variant is notable compared to the regular unit for having ClimbPro on it, plus a handful of other tweaks. This bundle includes a heart rate chest strap as well.
Garmin Forerunner 935
$499
$269
Amazon
⚡ Sure, it's not the latest edition, but the FR935 is the staple of many triathletes and runners, and it still an incredibly solid watch. We saw this a bit lower last summer on Amazon Prime Day ($239) - but beyond that, this is pretty darn low. Also, I say $100-$200 off, because the 'base' price fluctuates a bit these days. Sometimes retail is $399 sometimes $499.
Garmin Instinct - $100 off
$299
$189
Amazon
Sure, the new Solar variants came out last summer with a few new features, but at their core the Instincts are mostly the same. $189 is still a strong price for this watch.
Garmin RVR315 Varia Radar - Save 20%
$120
Amazon
Competitive Cyclist
I believe this is the first sale of the Garmin Varia RVR315 cycling radar. This unit doesn't have a taillight, so it's a bit smaller as a result. Same radar tech though, and compatible with Garmin/Stages/Hammerhead/Wahoo bike computers.
Garmin Vivoactive 4/4S - $100 off
$299
$249
Amazon
This is Garmin's current offering to compete with the Apple Watch series (alongside the Garmin Venu), and this is a good price, though, it does go lower from time to time (not since Black Friday 2020).
GoPro Hero 9 Black - $50 off
$399
Amazon
REI
⚡ This is the camera I use for all my daily shooting during sports. Actually, I've bought a few of them. Note that if you're a GoPro Plus Subscriber, then it's a bit cheaper at $349 from GoPro directly, but otherwise, it's $449.
GoPro Max - $50 off
$499
$449
Amazon
REI
All of the above links help support the blog!
YouTube Videos I Published!
Here's some YouTube goodness that I published this past week, don't forget to subscribe!
Stuff that I found interesting around the interwebs:
Here's a not-so-small smattering of all the random things that I stumbled on while doing my civic duty to find the end of the Internet.
1) House of Cards has running playlists: Well, Spotify has them in a partnership with House of Cards.  One for Claire Underwood and one for Frank Underwood.
2) Ironman buys Competitor Group: This includes the Rock & Roll series, as well as some publishing titles/sites/brands.  It'll be interesting to see how those publishing entities fair after this.  In some ways I hope they end up being sold off to other buyers.  I generally don't find event-driven companies owning media brands as a successful thing.
3) New medical study out on Moxy sensor: I haven't had a chance to buy/whatever the full text study, but this might be interesting to some.  As for the Stanford study on wearables last week, I've spent some time chatting with the authors on that and am tweaking my piece before publishing slightly to include their responses. Should be out in the next day or two. (via Tim)
4) Are GoPro's biggest new product hopes dashed? I'd generally agree with this.  They need another basket with better eggs.  More eggs.  I think whatever they do for Hero6 this fall really has to take the wind out of people.  I'd hope to see basically three levels of cameras.  A higher-end prosumer action cam (i.e. $800-$1000 that drives crazy nuts like me to purchase), a Hero5 Black replacement at $299 (yes, $100 cheaper), and then a budget option at $119 (like they used to).  And probably a Session replacement, even though Session isn't really my thing, lots of others like it.  Oh, and kill off the drone unless they can get something the size of the DJI Spark shipping *early* this fall.  They have to shock and awe to stop the slide. (via Dragon Devil)
5) If you're a pro rider, don't shoot your gun on a ride: As one UnitedHealthCare Pro Cycling team athlete found it.  It doesn't end well for your career.
6) There's apparently going to be an RFID show at Interbike: Or at least, an RFID course for bicycle retailers. Not entirely sure what to make of it, but figured it was notable.
7) Wanna broadcast your running pace from phone to Zwift? No problem, this Android app will do the trick.
Sports Technology Software/Firmware Updates This Week:
Each week I quickly highlight some of the new firmware, app, software and website service updates that I see go out. If you're a sports technology company and release an update – shoot me a quick note (just one-liners are perfect, or Tweet it at me is even better) and I'll make mention of it here. If I don't know about it, I won't be able to post about it. Sound good?  Oh – and if you want to get a head start on things, this page is a great resource for watching Garmin firmware updates.
Garmin VIRB Edit Software Update: Adds support for VIRB 360, among other tweaks/improvements.
Garmin Fenix 5/5S/5X/Chronos BETA firmware update: Small bug fixes.
Garmin FR935 BETA firmware update: Connect IQ update, other tweaks.
Garmin FR735XT BETA firmware update: More or less same as FR935 update.
Garmin Vivosmart 3 Firmware Update: Minor tweaks.
—
Thanks all!  Have a good week ahead!