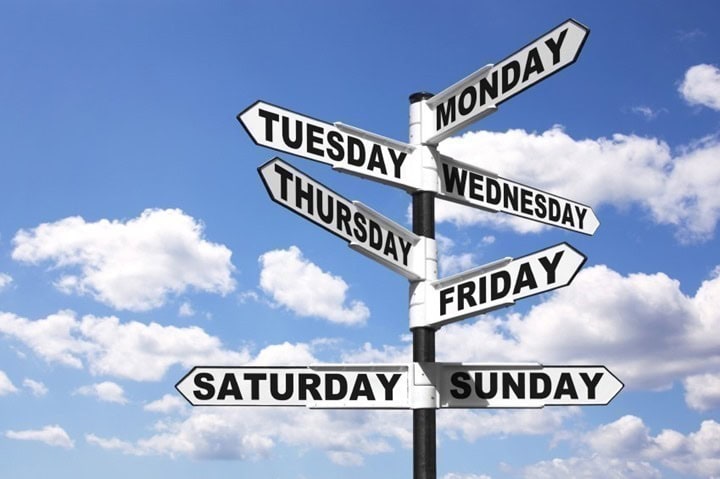 The Week in Review is a collection of both all the goodness I've written during the past week around the internet, as well as a small pile of links I found interesting – generally endurance sports related. I've often wondered what to do with all of the coolness that people write, and while I share a lot of it on Twitter and Facebook, this is a better forum for sending it on to y'all. Most times these different streams don't overlap, so be on the lookout at all these places for good stuff!
So with that, let's get into the action!
DCRainmaker.com posts in the past week:
Here's all the goodness that ended up on the main page of DCRainmaker.com this past week:
Sunday: Sea Otter Power Meter Roundup: 4iiii Precision, Easton/Race Face CINCH, FSA PowerBox, Team Zwatt, Quarq DZero, Xpedo Thrust-E.
Monday: Sea Otter 2017 Tech Tidbits: Barfly, K-Edge, Quarq Qollector, Lezyne, Flaér
Tuesday: Quarq DZero Power Meter In-Depth Review
Wednesday: Garmin Varia UT800 Smart Bike Light In-Depth Review
Lots more good stuff planned this week! Including the ROTOR 2INPower In-Depth Review!
DCR on Recode Podcast!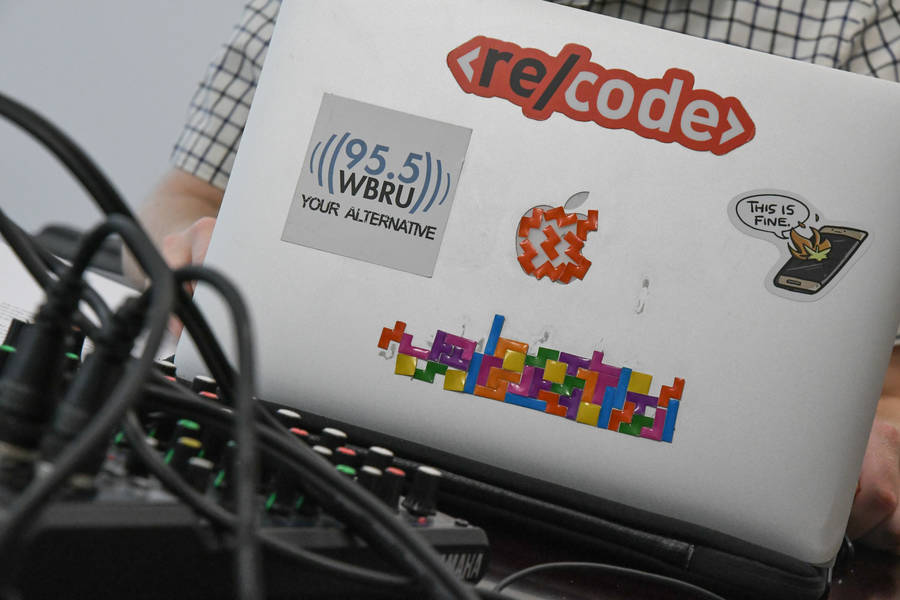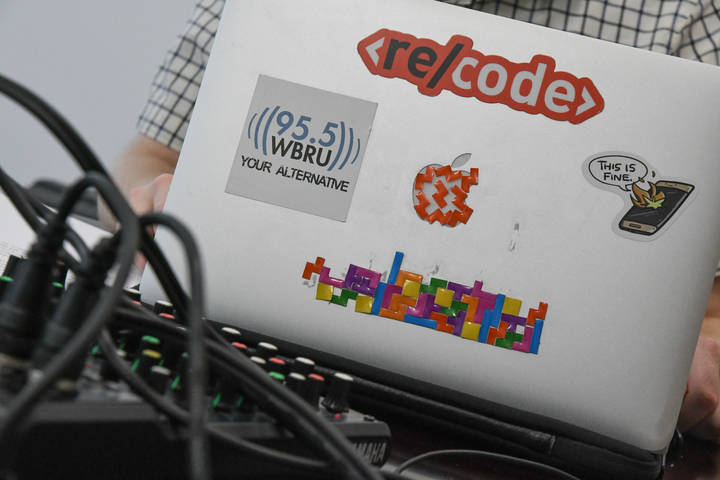 In case you missed my tweet about this, I joined Lauren Goode from The Verge on the Recode podcast, Too Embarrassed to Ask, for a detailed look at everything DCR plus plenty of tech questions.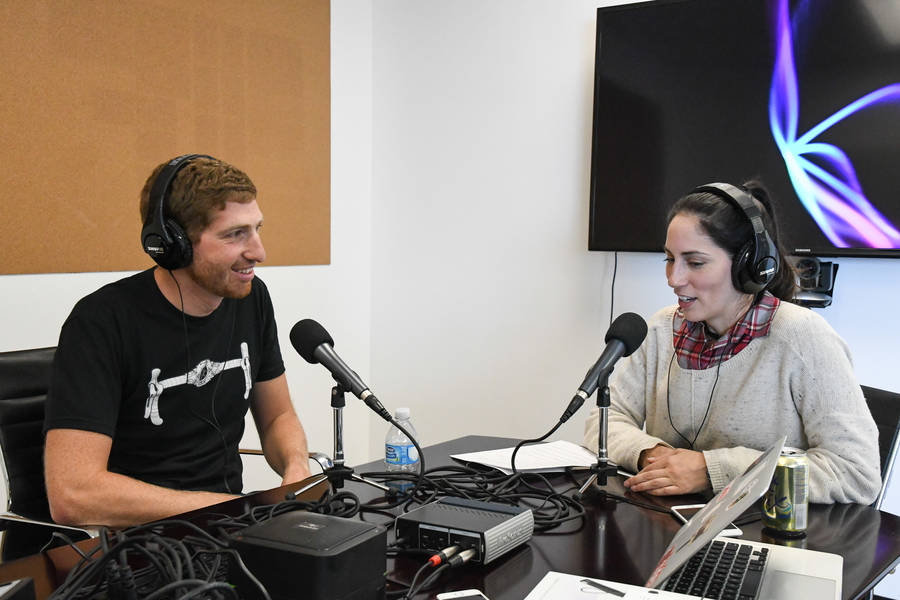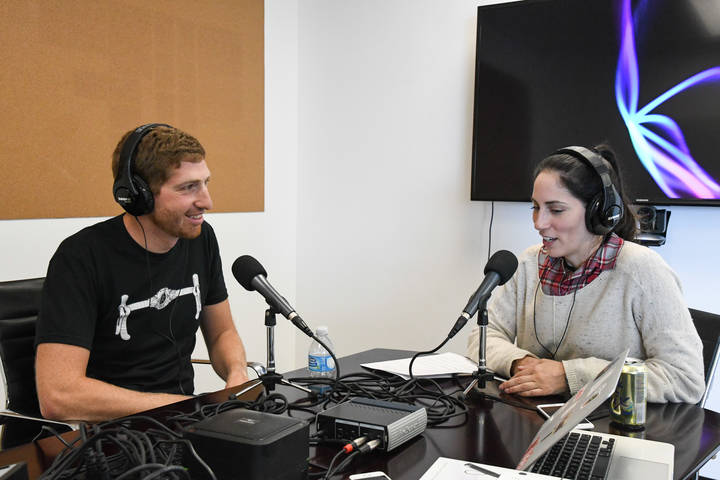 Lots of fun!  Listen to it all here or below!
YouTube Videos I Published!
Here's some YouTube goodness that I published this past week, don't forget to subscribe!

Stuff that I found interesting around the interwebs:
Here's a not-so-small smattering of all the random things that I stumbled on while doing my civic duty to find the end of the Internet.
1) No, this person's Fitbit didn't randomly explode. Why do you ask? In general, I subscribe to the theory that when millions of something are out there and a single one does something unexpectedly – that perhaps, just maybe, someone isn't telling the whole story.  Which isn't to say random things don't happen – they certainly can.  But from the outside this just sounded so weird. I don't think we've had any reports of any mainstream wearables exploding on people's wrists…ever.
2) Awesome top to bottom one-shot film using gimbal: As you all know, I'm a sucker for good ski videos.  Even more a sucker for gimbal usage.  And finally, even more for a complex and well-planned sports video. This has it all.  As usual, Abe from GoPro nails it.  The description above talks to how it was filmed and how many shots, etc…   Super cool.
I'll be honest, the GoPro Karma Grip (used below) is slowly growing on me. I used it filming the video up above in the dark mountain biking with a GoPro Hero5 Black. While if I had to pick one for versatility, it's the FT G5, but the Karma Grip is a bit more of a semi-truck when it comes to how I can treat it.
3) Avio PowerSense Power Meter for $320: A bunch of you have asked about this over the past few days after this Road.CC piece. I've been chatting with the company, and they hope to have a unit to me in 2-3 weeks for a review.  I'm optimistic about elements of it (such as working on aluminum cranks), though less optimistic about carbon cranks.  Carbon is *incredibly* tough to get right from a power meter standpoint because not just every model is different, but every power meter company I've talked to has lamented about the differences within a given batch of a single model being sometimes substantially different in terms of how it reacts.
4) Panasonic makes a heart rate camera: And of all sports to use it on….they choose golf? Sigh.
5) Apple extends Gen1 Apple Watch warranty: Nice of them. Interesting to hear of the ballooning battery issues, which is something that Polar struggled with early on with their V800 as well.
6) Dallas Ft. Worth Airport Gym to Close: Sad panda.  Though I've used other airport gyms, I never quite fit in a workout in this one.
7) A box of a lot of GoPro's at Paris-Roubaix: I've had this link sitting on a Notepad window for a few weeks, and I keep forgetting to post it. I love the photo of the case full of GoPro's to be put on bikes for Paris-Roubaix.
8) Peloton Indoor Bike (In-Depth) Review: I talked about this recently both in my Connect IQ keynote as well as during the above-noted podcast.  Lauren's review (who is also in above podcast) is really well done and speaks to some really interesting points about it.  It's also rather in-depth in nature.
Sports Technology Software/Firmware Updates This Week:
Each week I quickly highlight some of the new firmware, app, software and website service updates that I see go out. If you're a sports technology company and release an update – shoot me a quick note (just one-liners are perfect, or Tweet it at me is even better) and I'll make mention of it here. If I don't know about it, I won't be able to post about it. Sound good?  Oh – and if you want to get a head start on things, this page is a great resource for watching Garmin firmware updates.
SportTracks adds Garmin Weight Scale Support: This may sound minor, but it's actually kinda a big deal. It's illuminating to some changes going on behind the scenes at Garmin – most notably they're not pushing a new data type to partner sites as of the last few weeks.  And SportTracks appears to be the first to utilize this, enabling them to get both weight and body fat data. Hopefully, this works a heck of a lot better than the wonky-ass Garmin to MyFitnessPal weight scale sync/integration which seems broken half the time.
Garmin VIRB Ultra 30 Firmware Update: Minor bug fix.
Garmin Fenix 3HR/Fenix 3/Tactix Bravo/Quatix BETA firmware update: Large pile of big fixes.
Garmin Fenix 5/5S/5X BETA firmware update: Some new stuff, some perf improvements, and a pile of big fixes.
Garmin Chronos BETA firmware update: Matches the Fenix 5 updates.
GoPro Karma Drone Firmware Update: This was actually about two weeks ago, but I wanted to point it out since GoPro finally got around to releasing a firmware update for their drone they released 6 months ago.  They added three very minor features and some bug fixes.
GoPro Karma Grip Firmware Update: This also got some minor updates too.
—
Thanks for reading!