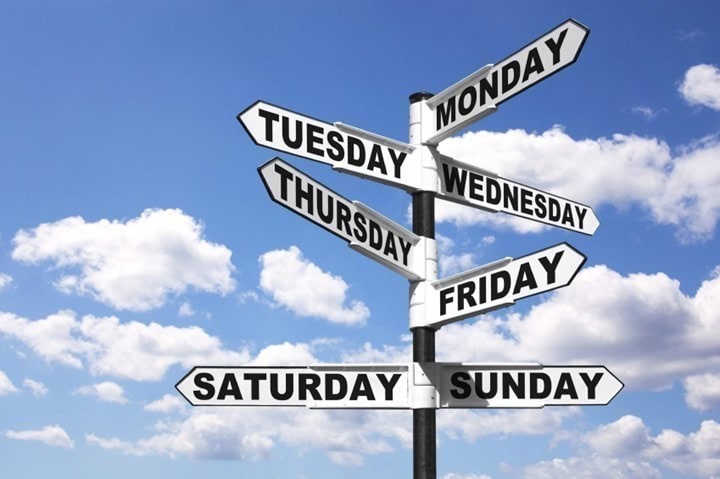 The Week in Review is a collection of both all the goodness I've written during the past week around the internet, as well as a small pile of links I found interesting – generally endurance sports related. I've often wondered what to do with all of the coolness that people write, and while I share a lot of it on Twitter and Facebook, this is a better forum for sending it on to y'all. Most times these different streams don't overlap, so be on the lookout at all these places for good stuff!
So with that, let's get into the action!
DCRainmaker.com posts in the past week:
Here's all the goodness that ended up on the main page of DCRainmaker.com this past week:
Sunday: Week in Review–February 12th, 2017
Tuesday: Apple Watch Series 2 and Nike+ Edition: Sport & Fitness In-Depth Review
Friday: 4iiii Precision Pro Dual Left/Right Power Meter In-Depth Review
DCR Podcast!
Here's a handful of the topics discussed in this past week's podcast:
– It's a 43-minute long episode!
– Posting schedules and posting regularity
– Upcoming products I'm unboxing and how I do photos/videos of them
– Fashion models mid-podcast
– The whole (business) world of unboxing videos online
– The Apple Watch Review
– Getting back someone's stolen HR strap
– Power meters for single chainrings
– The DCR Analyzer is out!
– We end with about 10 minutes of hilarity from a conversation of ours recorded pre-podcast
Listen to the full podcast here on the Podcast player, or just download the audio file from the same spot.
February Sports Tech Sale Continue:
In case ya missed it a week or so ago (details here), here's the list of active sports tech deals going on over the next week or so.  One new one found this week is the Polar M450 GPS cycling unit for $129.  That's a sweet deal!  Apparently, it had flirted sub-$110 a bit over the last few days too.  Just some random Amazon.com thing.
Product

Sale Price

Amazon

Other site

Sale Notes

Apple AirPods with Wireless Charging Case - $50 Off!
$149
Amazon
⚡ I use AirPods primarily when I'm travelling just to listen in airports, planes, etc... I don't tend to use these for workouts due to them falling out. Personally, I just use the basic model.
Apple Airpods (2nd Gen) - $30 off
$159
$119
Amazon
I use AirPods primarily when I'm travelling just to listen in airports, planes, etc... I don't tend to use these for workouts due to them falling out.
Apple Airpods Pro - $30 off!
$249
$219
Amazon
Garmin Edge 130 Plus - 25% off!
$199
$149
Amazon
REI
This is the first time we've seen the Edge 130 Plus on sale. The 'Plus' variant is notable compared to the regular unit for having ClimbPro on it, plus a handful of other tweaks. $149 is a good deal for it.
Garmin Edge 130 Plus Bundle - 20% off!
$199
Amazon
Competitive Cyclist
This is the first time we've seen the Edge 130 Plus on sale. The 'Plus' variant is notable compared to the regular unit for having ClimbPro on it, plus a handful of other tweaks. This bundle includes a heart rate chest strap as well.
Garmin Forerunner 935
$499
$269
Amazon
⚡ Sure, it's not the latest edition, but the FR935 is the staple of many triathletes and runners, and it still an incredibly solid watch. We saw this a bit lower last summer on Amazon Prime Day ($239) - but beyond that, this is pretty darn low. Also, I say $100-$200 off, because the 'base' price fluctuates a bit these days. Sometimes retail is $399 sometimes $499.
Garmin Instinct - $100 off
$299
$189
Amazon
Sure, the new Solar variants came out last summer with a few new features, but at their core the Instincts are mostly the same. $189 is still a strong price for this watch.
Garmin RVR315 Varia Radar - Save 20%
$120
Amazon
Competitive Cyclist
I believe this is the first sale of the Garmin Varia RVR315 cycling radar. This unit doesn't have a taillight, so it's a bit smaller as a result. Same radar tech though, and compatible with Garmin/Stages/Hammerhead/Wahoo bike computers.
Garmin Vivoactive 4/4S - $100 off
$299
$249
Amazon
This is Garmin's current offering to compete with the Apple Watch series (alongside the Garmin Venu), and this is a good price, though, it does go lower from time to time (not since Black Friday 2020).
GoPro Hero 9 Black - $50 off
$399
Amazon
REI
⚡ This is the camera I use for all my daily shooting during sports. Actually, I've bought a few of them. Note that if you're a GoPro Plus Subscriber, then it's a bit cheaper at $349 from GoPro directly, but otherwise, it's $449.
GoPro Max - $50 off
$499
$449
Amazon
REI
And of course, using any of the links above helps support the site.  Enjoy!
YouTube Videos I Published:
Here's some YouTube goodness that I published this past week:
Stuff that I found interesting around the interwebs:
Here's a not-so-small smattering of all the random things that I stumbled on while doing my civic duty to find the end of the Internet.
1) How Science Works – Techniques and Challenges of Doping Control: An interesting look behind the data and science of how dopers get caught, and how labs go about testing.
2) Outdoor Retailer set to leave Salt Lake City: While OR has historically flirted with such temptations in order to get better deals, this seems like a much more permanent thing – in large part because it's more the key exhibitors rather than the organizer itself.
3) Bike computer meets action cam meets lights: Basically, everything but the kitchen sink.  DCR reader Gunnar asks 'What do you think?': So…while their main site is a dearth of information, I did find one YouTube video they shot which actually shows some promise in terms of being more functional than their site lets on.  So that's good.  It's an interesting concept for city bikes, though would be too beastly for most race/road bikes.  However, their use of Indiegogo instead of Kickstarter is a huge red flag.
4) The SHEcret Pro: On Australia's Summer of Cycling. For those not familiar, this is the women's version of the famed 'The Secret Pro' series. Always interesting.
5) Sports Tech Jobs: Notable this week is Saris (of PowerTap/CycleOps) is looking for a few different folks.
6) Garmin Connect 'Import' Option Missing? At first, you might think so. But in reality it was just moved to the big "+" icon in the upper right corner.  Hard to know if it was UI cleanup, or designed to break 3rd party apps leveraging it for various uploads.  Either way…at least it's still there thankfully.  Almost had to pull out my 'Watch what happens when DCR gets really pissed off!' card late last week over it.  It's a feature I often use, because I don't necessarily link all of my Garmin devices to Garmin Connect automatically (mostly because I hit the max allowable), so this allows me to manually upload files to share on occasion.
7) I've got no more items. My 'Notepad' list of items for the week was wiped out last night when my computer decided to restart.  And no, I didn't press save.  Sorry!
Sports Technology Software/Firmware Updates This Week:
Each week I quickly highlight some of the new firmware, app, software and website service updates that I see go out. If you're a sports technology company and release an update – shoot me a quick note (just one liners are perfect, or Tweet it at me is even better) and I'll make mention of it here. If I don't know about it, I won't be able to post about it. Sound good?  Oh – and if you want to get a head start on things, this page is a great resource for watching Garmin firmware updates.
CycleOps Magnus Trainer Firmware: This came out a week or two ago, but I forgot about it.
CycleOps Hammer Trainer Firmware: Same as Magnus – definitely worthwhile if you've got either
CycleOps/PowerTap Virtual Training App: While I don't normally include apps here, this is specifically notable because of the changes to displaying PowerTap P1 advanced metrics.
Garmin Fenix Chronos BETA firmware update: This continues to include updates for the Fenix5 series into the Garmin Chronos series.  Again, this is a BETA firmware.
Polar Loop 2 Firmware Update: Minor bug fixes and phone compatibility fixes.
Wahoo Fitness ELEMNT Firmware Update: Increase in data fields per page, change in fonts, few other items.
—
Thanks for reading!