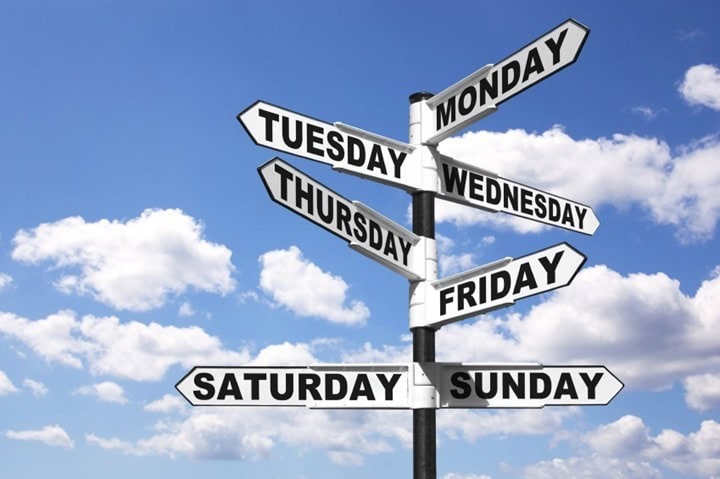 The Week in Review is a collection of both all the goodness I've written during the past week around the internet, as well as a small pile of links I found interesting – generally endurance sports related. I've often wondered what to do with all of the coolness that people write, and while I share a lot of it on Twitter and Facebook, this is a better forum for sending it on to y'all. Most times these different streams don't overlap, so be on the lookout at all these places for good stuff!
So with that, let's get into the action!
DCRainmaker.com posts in the past week:
Here's all the goodness that ended up on the main page of DCRainmaker.com this past week.
Saturday: Tour Down Under 2017: Sports Tech Gear Of the Pro Women
Monday: Tour Down Under 2017: Sports Tech Gear Of the Pro Men
Wednesday: Tour Down Under 2017: A look at the Satalyst Racer Tracking System
Thursday: An Update on the Mio SLICE: How to get your slice of PAI
Saturday: Spectating the 2017 Tour Down Under
Sports Tech Deals:
Ok, to be precise – a singular deal.  The Fenix3 HR is down $50, from $549 to $499.  It's a one-week sale that Garmin is running, through January 28th.  Honestly, I don't see any reason why you'd want to purchase the Fenix3 HR at $499 vs the newly announced Fenix5 at $599.  I mean, I suppose, but no, not really.  If they were $449, that'd make a lot more sense to me for a legit sale – and if Garmin really wanted to move units – $399.  In any case, you can hit up the deal here, just click the optical HR versions from the drop-down.  Free US shipping and all.
YouTube Videos I Published:
Here's some YouTube goodness that I published this past week:
Stuff that I found interesting around the interwebs:
Here's a not-so-small smattering of all the random things that I stumbled on while doing my civic duty to find the end of the Internet.
1) The coolest Apple Watch charging stand ever: Yes, really.  Only $15! And yes, I've most definitely ordered it. (via The Verge)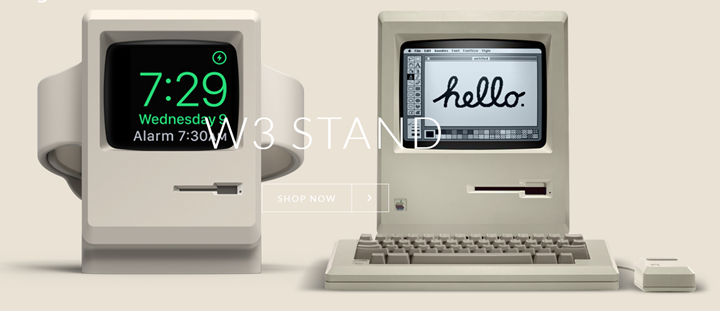 2) Results from Cycling Training Software Survey: You can hit up the full PDF at the link.  I linked to this survey about 3 weeks ago.  Keep in mind things are probably a bit skewed since the initial target audience was Golden Cheetah users (which tend to be more technical in nature).  Still, some good nuggets in there.
3) GoPro might realize 360°/VR plans? We already knew about Karma coming back next month (or, the announcement next month), but there are remaining hints from the CEO again talking about VR/360 in what appears to be a more consumer focused way.  You'll remember last year (2016) at CES he noted a consumer-focused unit coming out, but that never seemed to materialize.
4) Lily drone being sued by San Francisco District Attorney: You probably saw my tweet about the Lily drone project going under (but people are getting refunds).  A pretty big deal for a project that raised $30 Million, and looked to be an interesting sport entrant.  However, the backstory about the city going after them is far more interesting.  And I agree – they completely and totally faked their promo video.  Nobody would have ever bought the thing if they showed what footage looked like then, or heck, even now.
5) Company plans to open more airport gyms: Realistically, I don't see this taking off much in most US domestic-focused airports – the layovers just aren't that long.  However, for major international hubs – it may just work.  You might remember one of my past airport workouts (airside) at a similar facility in Dubai.
6) NYC Citi Bikes are getting lasers: Yes folks, frickin' lasers!
7) Fitbit, but for elephants: Yup, activity trackers have officially arrived. (via Stephanie)
8) Parisian Gym Boat to Cruise Seine: Well, eventually…maybe…probably not.  But it's a cool concept nonetheless!
9) Fitbit plans App Store 'ASAP': No surprise there.  The real question will be how the Pebble acquisition fits into it all.
Three Sports Tech Companies Hiring:
While I virtually never post job opportunities in the sports tech world, but here I have three different companies who have noted openings.  The common thread was how difficult it is to find the right resources with a legit sports background, especially developer focused (which all these are).  Meaning, it's one thing to have a developer roughly understand cycling – but another thing to be a passionate cyclist who understands the nuances of it.  In any case, three of note:
Wahoo Fitness – Looking for developers (plus a few other positions, but really looking for developers).
Garmin – Looking for new Connect IQ program lead – the whole thing (No, nothing bad happened to the previous/first person – he's made a career change upwards in position, to a non-profit).  In Kansas, but note there are other fitness positions listed on the site.
Today's Plan – Looking for developers, most notably out of Australia, but open to remote folks.
You can whack the links above to find out more details.  If I see some interest in posting a round-up from time to time, I'll note it.  Given most people that visit or read this page are huge fitness tech fans – it seems like the right combo.
Sports Technology Software/Firmware Updates This Week:
Each week I quickly highlight some of the new firmware, app, software and website service updates that I see go out. If you're a sports technology company and release an update – shoot me a quick note (just one liners are perfect, or Tweet it at me is even better) and I'll make mention of it here. If I don't know about it, I won't be able to post about it. Sound good?  Oh – and if you want to get a head start on things, this page is a great resource for watching Garmin firmware updates.
Garmin Vivoactive HR Firmware Update: New Connect IQ version, plus boatload of fixes.
Garmin Forerunner 35 Firmware Update: Minor tweaks, adds.
Garmin Vivosmart HR BETA Firmware Update: Bunch of random improvements.
—
Thanks for reading!