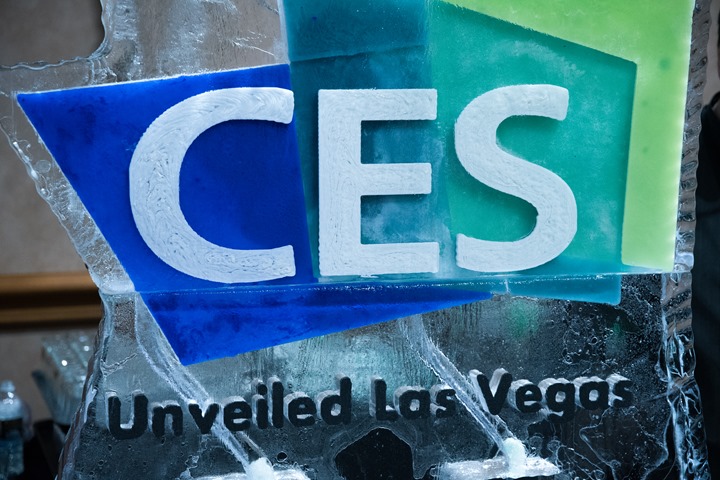 In the lead up to CES officially starting there are a number of press events for companies to showcase their newest products to media before the showroom floor actually opens. Last night I had the chance to attend one of these events – CES: Unveiled Las Vegas. This was the spot for a handful of companies to each set up a small table and discuss their products as the press wanders through. This event had a number of companies focused on health and fitness as well as many others within different industries (such as a portable and universal odor detection device, puppy location trackers and a connected tea leaf holder). Among these are a few that are worth particular note.
Withings Gets In Your Hair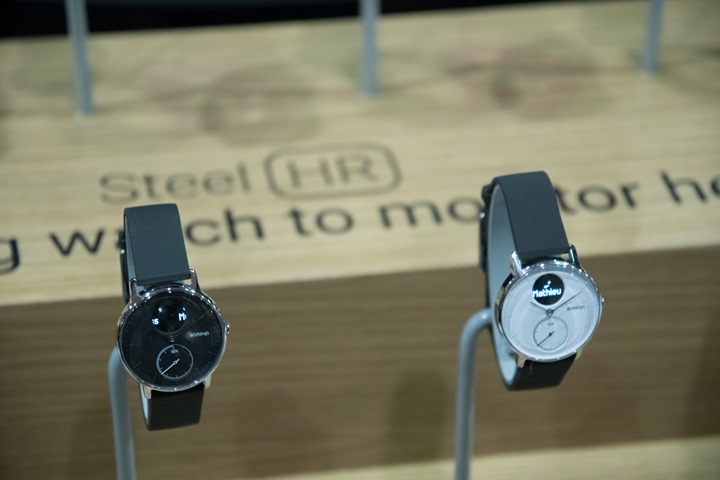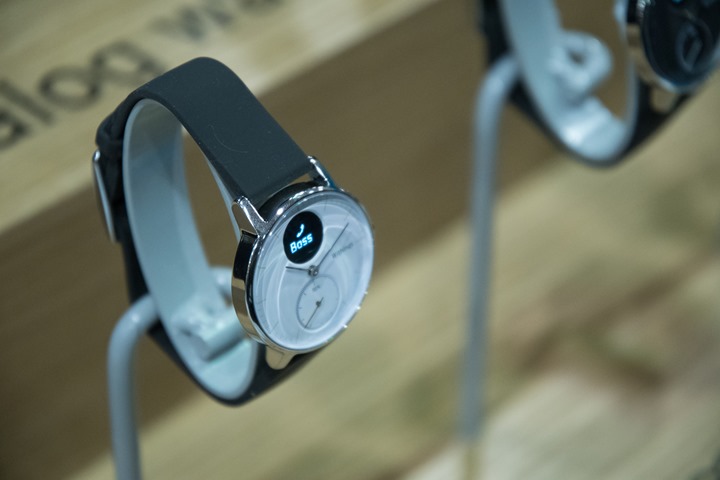 The first stop of the night was with well-known wearable & connected device manufacturer Withings. Here at CES they are showing off the new Withings Steel HR which was announced a couple months ago. The device began shipping a few weeks back and current owners should expect a firmware update soon that enables additional automatic sport detection capabilities. Ray will come back to the Steel HR soon with a closer look at how Withings is blending a classic timepiece with optical heart rate (and some pretty crazy battery life durations).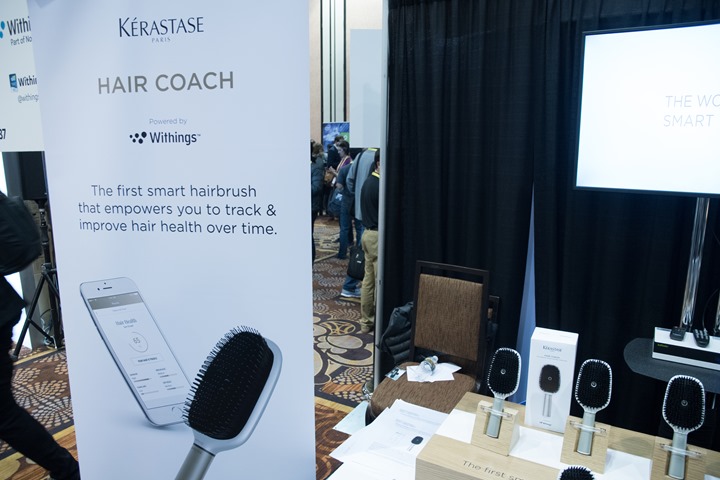 In addition to the Steel HR, Withings was also showing off the byproduct of a new partnership with Kerastase (L'Oreal's high-end brand). Together, these two companies are bringing to market a new category of device, a smart hairbrush called the Hair Coach.
The device, complete with WiFi and Bluetooth, runs on 2 AAA batteries and should get about 6 months of battery life. The brush is designed to listen to the sound of your hair going through the bristles while also measuring the force with which you are brushing. By including force sensors and accelerometers, the Hair Coach will notify you if you're damaging your hair or applying too much pressure. It will then take this information and use it to create a training plan to coach you to healthier brushing habits.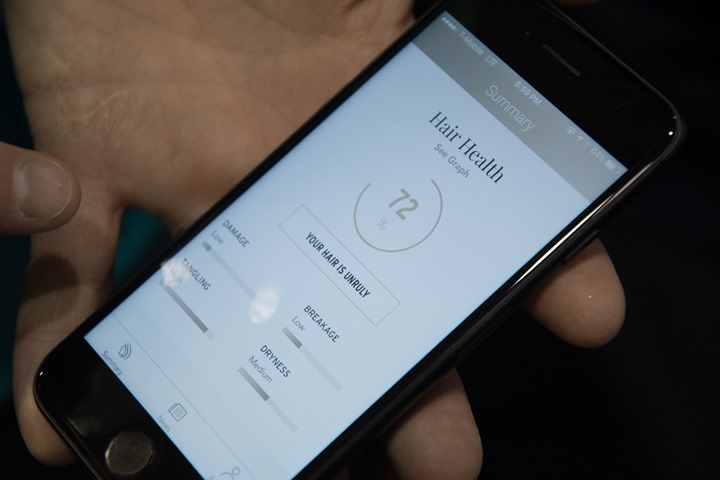 The device begins shipping in the second half of the year and should cost under $200. This is the first connected hair brush that I have seen but I have a feeling it won't be the last. No word yet on whether this will support those who are follicly challenged. However, Ray is making it clear that this won't be showing up in the DCR Review Queue anytime soon. Well, unless The Girl tells him otherwise.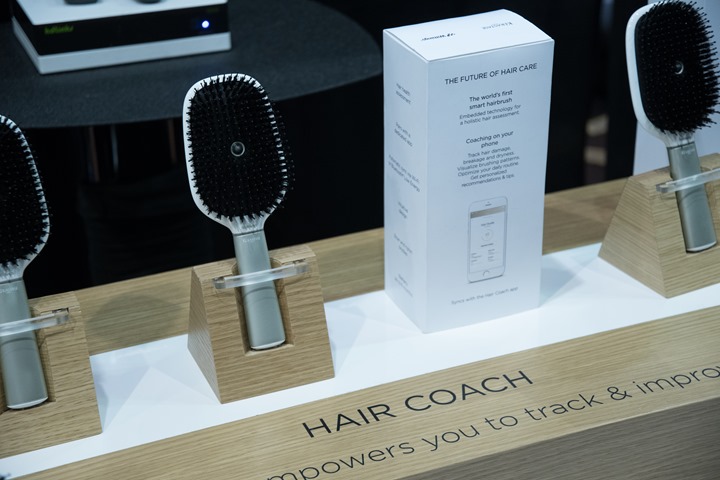 For more information on the Hair Coach, you can hit up the Withings site, which answers all your hair care wearable question. Most notably, questions you didn't even know you had.
The SpeedX Unicorn
Some of you may remember a Kickstarter bike project from back in March of 2016 called the SpeedX Leopard, 'The first ever smart aero road bike'. Some of you may have decided to back the project and even received your Leopard, although it seems many European backers (and by many, I mean pretty much all), are still waiting for their bikes to arrive. However, that isn't stopping SpeedX from coming back this year with an all new Kickstarter – the SpeedX Unicorn – the first ever smart bike with an integrated power meter.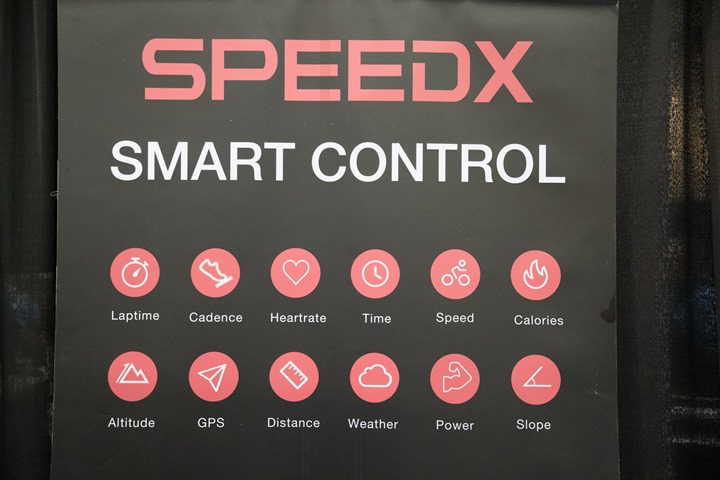 The aim here is really to take all of the 'accessories' you would typically associate with a road bike (GPS, Power Meter, Speed & Cadence) and build them directly into the bicycle itself. They are incorporating a number of pretty cool ideas including a wireless 'Black Dot' which can be placed wherever you like on the bike and is used to control the onboard cycling computer. There is also a companion iOS and Android application that can be used to wirelessly sync and record data from rides. The dot concept is sorta like the ANT+ remote control that can be used with various Garmin cycling units today.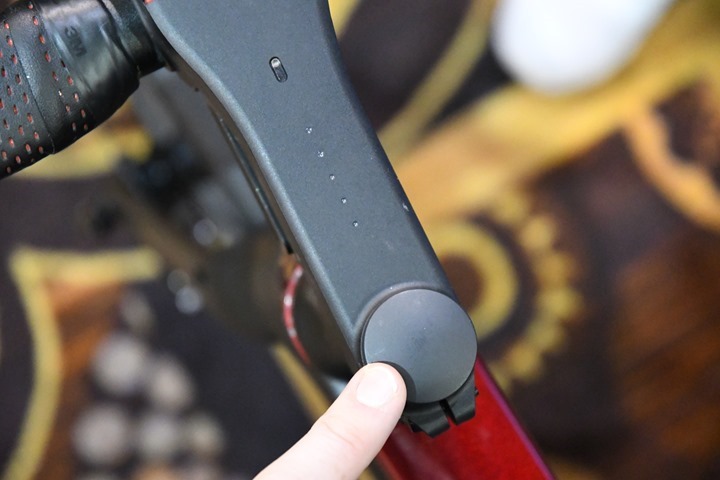 One of the biggest additions over the Leopard is the inclusion of an integrated spider power meter. SpeedX told us that they developed the power meter in-house and through "extensive testing" they believe they can deliver "99% accuracy against SRM". But making power meters is hard, much harder than folks think. Given the company has significant struggles in simply shipping bikes to people, I'm less inclined to believe they'll manage to make an accurate power meter with no previous power meter experience (or reliance on 3rd parties that do have experience).
While I didn't get any riding time with the bike, they did have a model on the floor available for photos and poking at.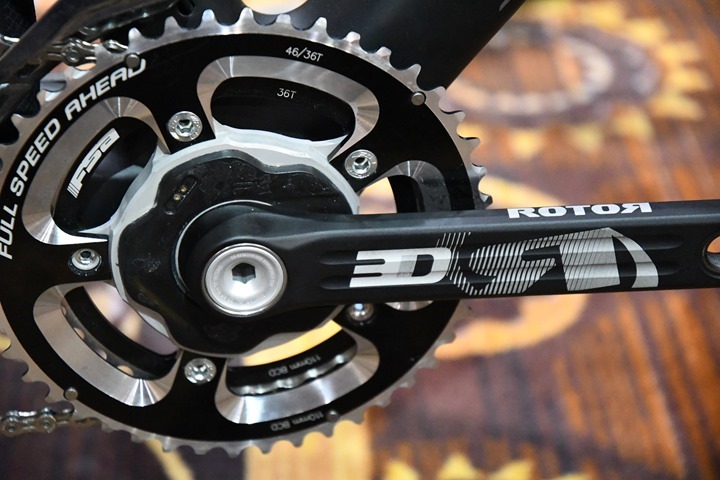 The idea of crowdfunding a high-end bike seems to make sense in practice, but I'm a little concerned with the proposed timelines of the Unicorn. They very well may nail their targets, but SpeedX is attempting to do quite a lot here and I am still waiting to see them fulfill nearly year old orders from the Leopard.
As an aside, regarding Leopard, I was told that EU residents who purchased a Leopard should begin to see deliveries in mid-January. Which…is only 10 days from now.
Polar's New Gear
While Polar didn't announce any new watches this year at CES, they were showing off their new Polar Team Pro Shirt.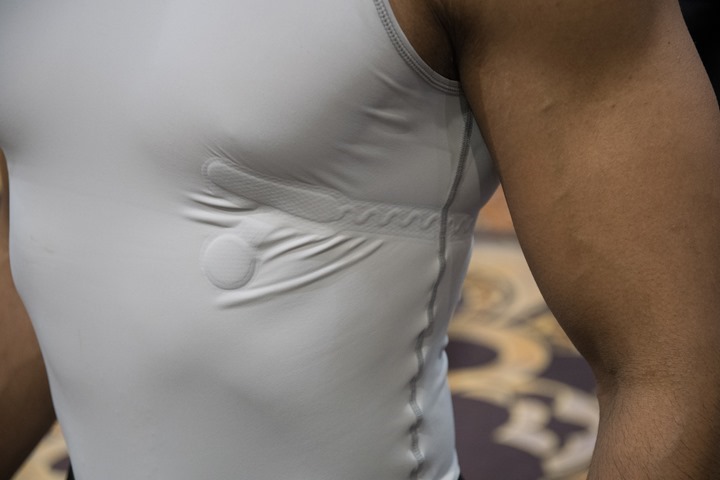 The shirt includes a pod with Bluetooth Low Energy and GPS capabilities while providing approximately 10 hours of battery life. The shirt provides a wide range of data including heart rate, speed, and acceleration.
While there are likely many use cases in the endurance sports world, Polar is targeting the Team Pro Shirt specifically for team sports. The idea here is that a coach with a tablet can have access to real-time data on all of the athletes at any given time, and the unit has a range of about 200 meters. He or she can then adjust training or playing time as needed based on real-time performance and metrics.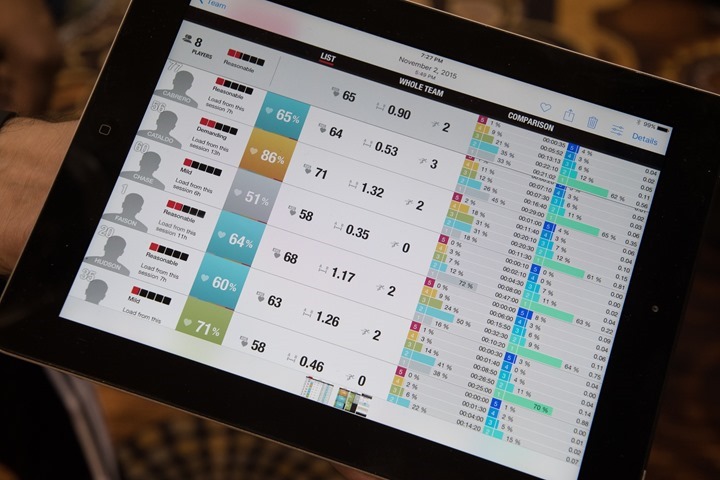 The Team Pro Shirt is going to be sold primarily to teams and organized coaching, and will be available at the end of Q1 for around $100 at bulk quantities.
Omron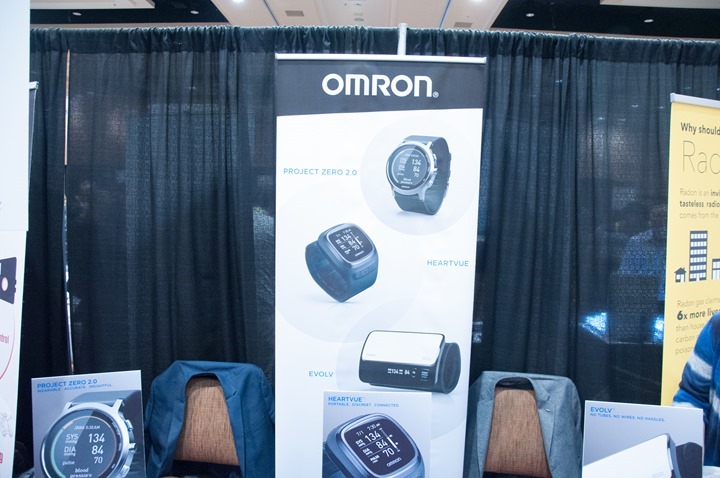 Walking through Unveiled tonight I came across Omron, a company that specializes in healthcare and medical devices. Their booth caught my eye for a few reasons: a wrist-based blood pressure monitor and what looked like a smartwatch that was also measuring blood pressure.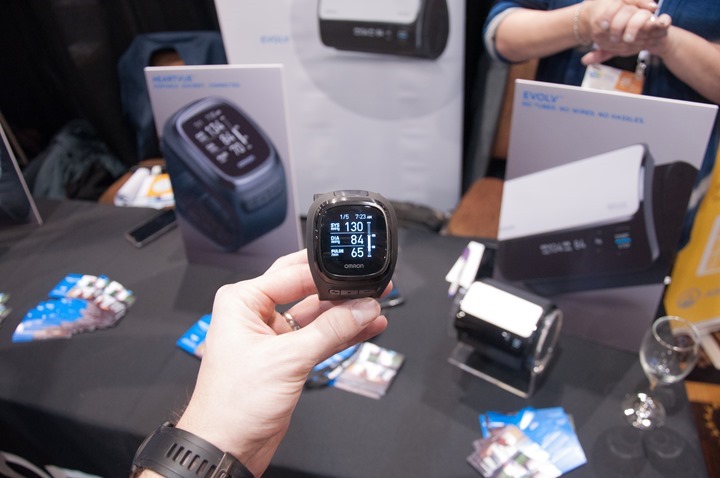 The first item, the Heartvue, is a small wrist-based blood pressure meter that is going through the final rounds of FDA approvals for all of the appropriate medical device certifications. There are a ton of companies that have built BT enabled blood pressure monitors, but this was the first I had seen in a watch style form factor. What really interested me was the product they were teasing for a late 2017 release, the Omron Project Zero 2.0. Project Zero is an effort for a generation to live without strokes or heart attacks. The goal here is promoting heart health and living longer.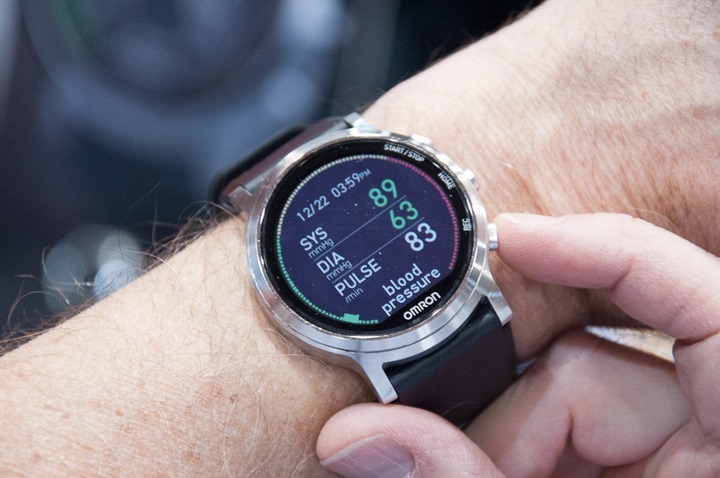 What is compelling about 2.0 and why it might be interesting to the average reader is that 2.0 can function similarly to a smartwatch or activity tracker. It can receive phone calls and other push notifications as well as track sleep, count steps, and take wrist-based heart rate. The Project Zero 2.0 also has a wrist-based blood pressure monitor that can perform ad hoc blood pressure measurements when triggered for better monitoring. These results can then be uploaded to a Personal Medical Record, shared with a doctor or really any other extension that is necessary for medical information. It is cool to see a company making routine but necessary medical monitoring easier while adding features to make the product more useful.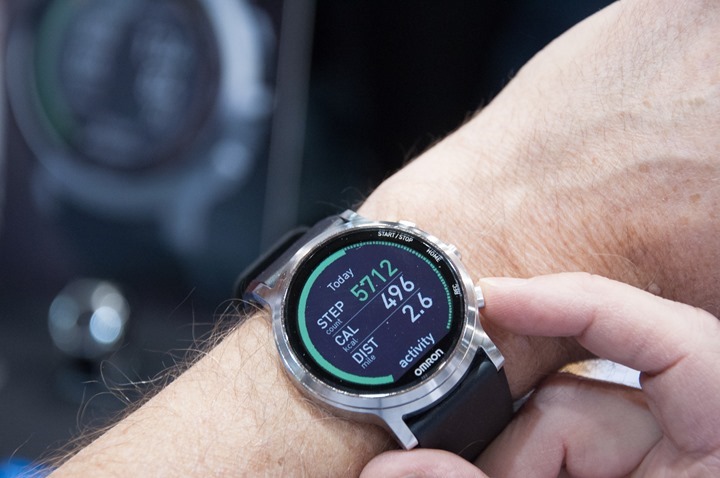 Project Zero 2.0 is beginning beginning FDA certification and should be available later this year.
Motiv Ring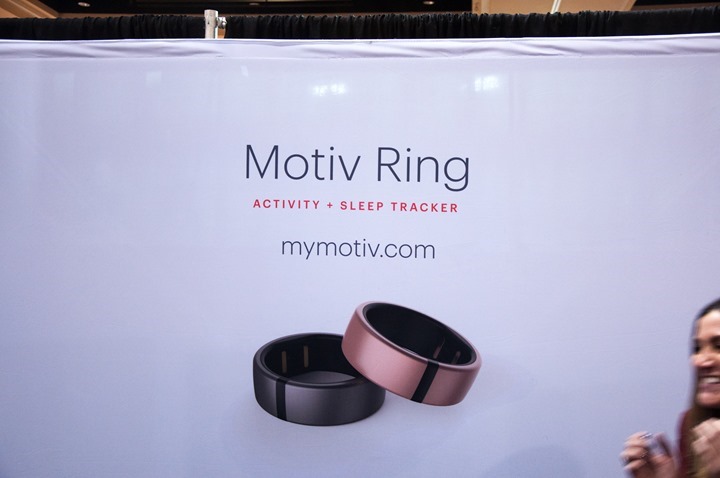 The final stop of the evening was to check out the just launched Motiv Ring. This is a slightly different take on the fitness tracker/wearable market that has seen so much growth in the past year. The Motiv Ring is capable of tracking steps, sleep, activity and heart rate. Battery life is around 5 days and the ring has a nifty little USB based charger the ring clips on to.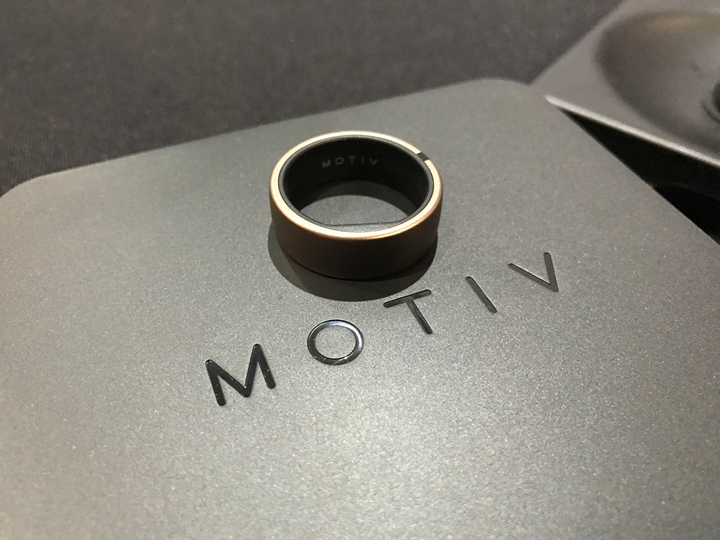 One unique thing about the Motiv is the deviation away from the 10,000 steps per day goal. Motiv is referencing a governmental study from 2008 that stated adults need 150 minutes of moderate to intense activity. The Motiv Ring tracks these activity minutes towards an overall goal of 150 per week. It's an interesting approach and one that some other players in the space are taking. By spreading out the goal, you allow yourself the possibility of the chance to make up for the occasional down day without missing your goal. The Motiv Ring is available for reservation now, orderable in the near future and is on track to ship this spring.
—
That wraps up CES: Unveiled! Don't forget to check out all the CES 2017 coverage, as well as continual updates throughout the day on Twitter. It's gonna be a crazy busy week!