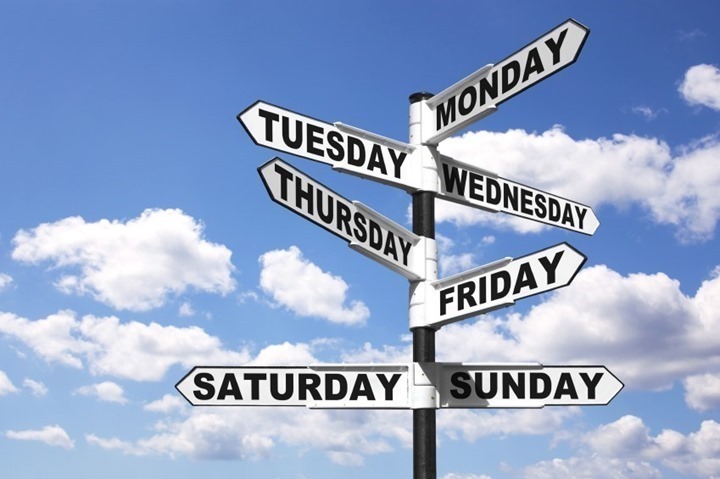 The Week in Review is a collection of both all the goodness I've written during the past week around the internet, as well as a small pile of links I found interesting – generally endurance sports related. I've often wondered what to do with all of the coolness that people write, and while I share a lot of it on Twitter and Facebook, this is a better forum for sending it on to y'all. Most times these different streams don't overlap, so be on the lookout at all these places for good stuff!
So with that, let's get into the action!
DCRainmaker.com posts in the past week:
Here's all the goodness that ended up on the main page of DCRainmaker.com this past week.
Monday: The 3rd Annual DCR Open House–Recap and Photos!
Tuesday: The Santa Corrida de Noël 10K Race Report (2016)
Wednesday: ProShift Automated Bike Shifting System Review
Thursday and Friday were then spent with both companies in town, as well as testing out new tech that's just arrived.  It's the interesting convergence of things that have recently arrived from previous announcements, with new things coming up for CES in a few weeks!
New Sports Tech Deals!
While Black Friday and Cyber Monday may be over, most of the sales have continued.  We saw a pretty solid renewal of sales this past week, with Garmin and others lighting up many of their previous deals.  Wahoo also did a one-day sale, as well as a longer sale for smaller items.
This weekend we've got the Scosche Rhythm+ on sale as well, so that's definitely a good option for those looking to get into the optical HR game.  Same goes for the Withings WiFi Scales.
All of which is found on the deals page here!
YouTube Videos I Published:
Here's some YouTube goodness that I published this past week:
Stuff that I found interesting around the interwebs:
Here's a not-so-small smattering of all the random things that I stumbled on while doing my civic duty to find the end of the Internet.
1) The One Hour Climb Record: An interesting idea proposed, and one that honestly seems a whole lot more exciting than the one hour distance record.
2) Can you power your home via bicycle? And YouTube (with NPR) has an answer for everything. (Via WashCycle)
3) GoPro – Behind the Dunes: The company has been releasing some great videos as of late (all marketing/promo focused).  Though I really enjoyed this behind the scenes video, especially some of the setup pieces.  I assume this was shot sometime this past June-August, prior to the Hero5 release.  Also explains why they were using older DJI drones (which support the GoPro Hero cameras).  Also, reminds me of my skiing with sand dunes trip…
4) Bluetooth 5.0 Released: This will speed things up on both the data speeds, as well as range fronts.  Of course, keep in mind that it'll be months (at the earliest) before we start seeing shipping devices (requires new hardware). And just because the spec allows for features, doesn't mean companies will implement them either.  For example, BT4.1 allowed for multi-master sensor connectivity, but no fitness company has adopted that in the last two years.  Still, speed increases are definitely good news for getting that data to your phone (and thus Strava) quicker!
5) UCI Indoor Cycling Gymnastics: This kinda reminds of the spin bike championship series of past.  Except, only more incredible.  The main link here has plenty more videos to check out.
6) GoPro Hero5 dropped in liquid nitrogen: Note to self, must add this to my action cam tests going forward.  Hmm…where the heck do I order that in Paris?
7) IOC wants to lessen Olympic bid losers: Perhaps, just perhaps, if the IOC process wasn't so corrupted, then maybe more countries would stay in it.  Just a thought.
8) Vote for best cycling photograph of the year: Some amazing shots in this gallery.
9) New reports on Russian doping scheme: Shows some 1,000 athletes involved across over two dozen sports.
10) But it's not just the Russians: As Jordan Rapp notes in this tweet, it's easy to forget that other countries and federations also turn a blind eye (the US at times too of course). Or at best, make it too easy.
Sports Technology Software/Firmware Updates This Week:
Each week I quickly highlight some of the new firmware, app, software and website service updates that I see go out. If you're a sports technology company and release an update – shoot me a quick note (just one liners are perfect, or Tweet it at me is even better) and I'll make mention of it here. If I don't know about it, I won't be able to post about it. Sound good?  Oh – and if you want to get a head start on things, this page is a great resource for watching Garmin firmware updates.
Airdog Firmware Update: This one is largely performance/bug fix focused.
Garmin Edge 520 Firmware Update: Adds incident/crash detection, plus other improvements.
Garmin Edge 820 Firmware Update: Touchscreen performance tweaks, added bike light control via Di2 remote controls, plus other tweaks.  Fixes ANT+ FE-C trainer control issues.
Garmin Edge 1000 Firmware Update: Fixes ANT+ FE-C trainer control issues, plus other tweaks.
Garmin Fenix3 HR/Fenix3/Tactix Bravo/Quatix3 BETA firmware update: Bug fixes
Lezyne delays route building update: A minor setback, but hopefully it's on the road shortly.
Nikon Key Mission Firmware Update: Mostly bug/compatibility focused.
Polar A360 Firmware Update: Minor fixes/tweaks, plus three new languages.
Wahoo ELEMNT Firmware Update: Bug fixes.