This past weekend was a solid road trip adventure as I worked my way from Paris to Eurobike in Friedrichshafen, Germany.  Except instead of just taking the highway there directly and being done with it, I decided to take a meandering detour and hit up the Alps.  It's both pretty, as well as being a great place to test new gadgets.  Especially cool new gadgets being announced this week…
Getting to the Alps:
I picked up the RV on Friday mid-day just outside of Paris.  Last year I rented from a place in Zurich, but this year it was both cheaper to rent in Paris (saves on the train tickets to Zurich), but also logistically simpler in terms of taking bikes/luggage/etc on the train, and then a secondary train to a small town outside of Zurich where the RV rental was, plus then getting from that small train station to the RV lot.  Whereas in Paris I just grabbed the RV, filled it up at the DCR Cave/Studio with gear, and then got on the road.
Unfortunately Friday's schedule ended up being a disaster.  Meetings slid hours upon hours late, and I wasn't on the road till 6PM (I wanted to be on the road at noon).  So I got nailed in traffic exiting the city, not making it to the Alps area till 1AM.  Ironically, I ended up parking that first night in the town of Sallanches, the same spot I went to a month earlier to check out the TdF time trial stage (and new TdF gadgets).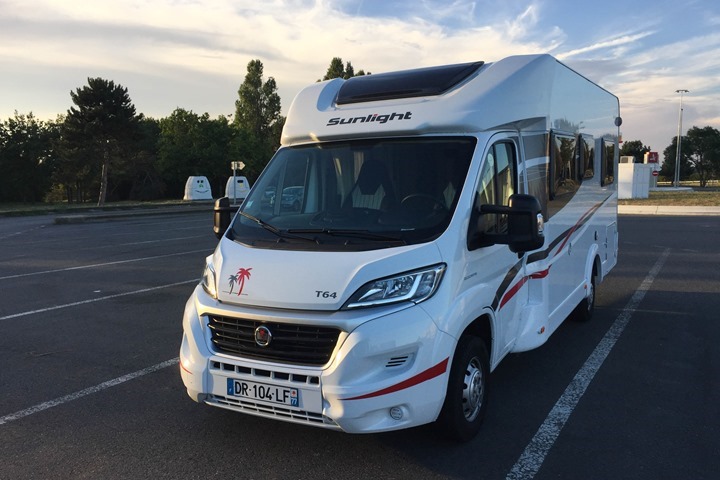 The next morning I made the short 10-15KM journey up the hill to the village at Chamonix.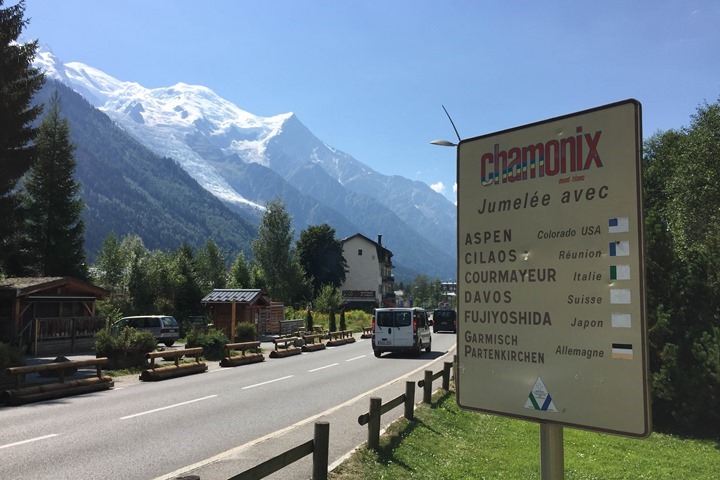 Had I known it would be such an easy and short journey between those two points, I'd have just knocked it out the night before.  But at 1AM I didn't want to deal with mountain passes in the dark in an RV, so I figured I'd just play it safe.
Hiking in Chamonix: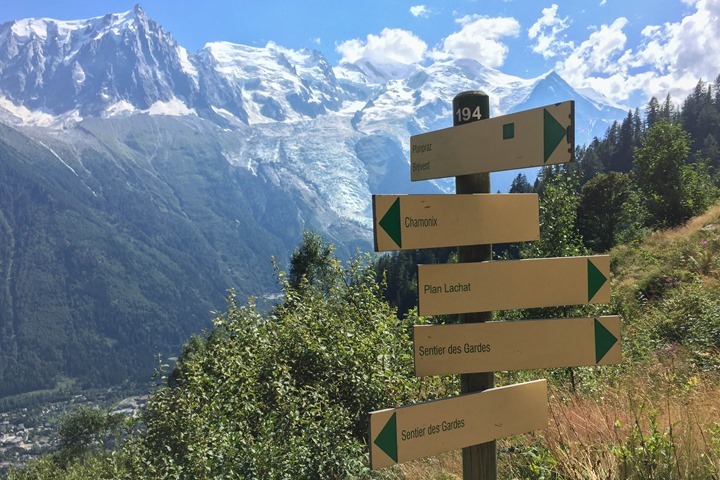 While I had two bikes with me, and plenty of running gadgets, I decided to go for a hike instead.  I figured I'd be getting in plenty of cycling over the next week, and it's rare that I get to actually go for a long hike in the mountains.  While running might have worked out, I was carrying a fair bit of heavy camera gear for shots and videos I'd be doing while up at higher elevations.
I started by just picking the base of a chairlift at random, got a little map from the peoples, and then started hiking up.  The sign said three hours to my destination, but I managed to knock it out in 90 minutes, including stopping for photos here and there.  The weather was beautiful and the trail was virtually empty.  I think I only saw 3-4 people on the way up.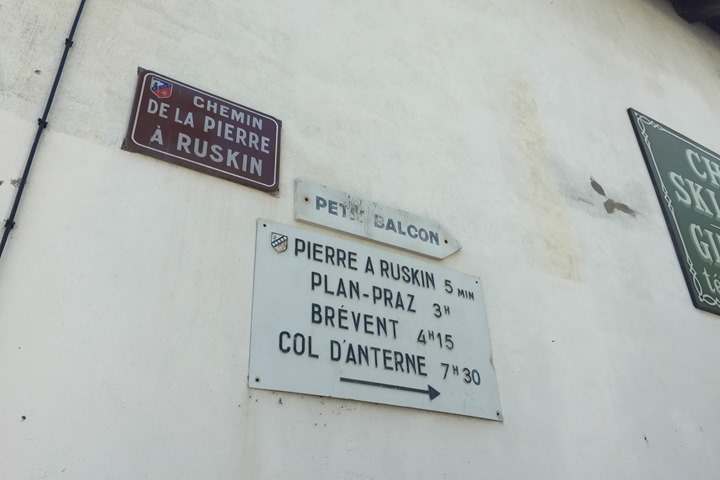 Here's where I hiked to: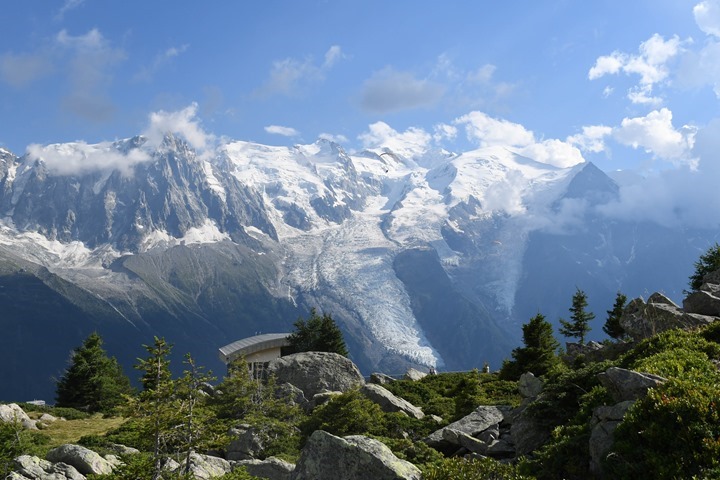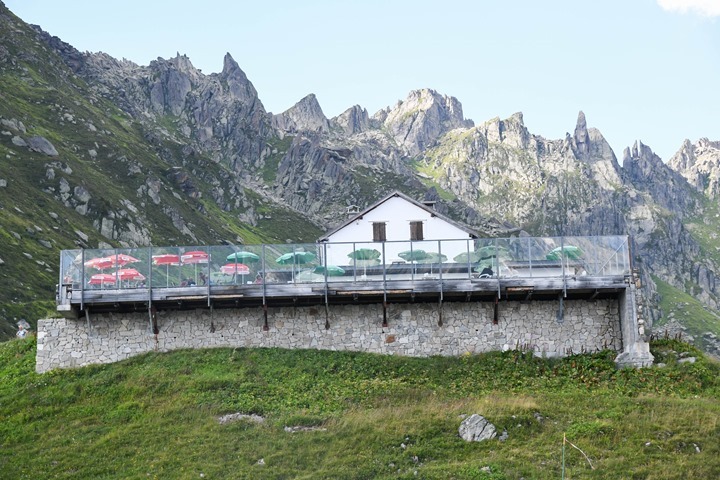 I'd eventually work my way across the mountain for a while, before coming back down again a different route.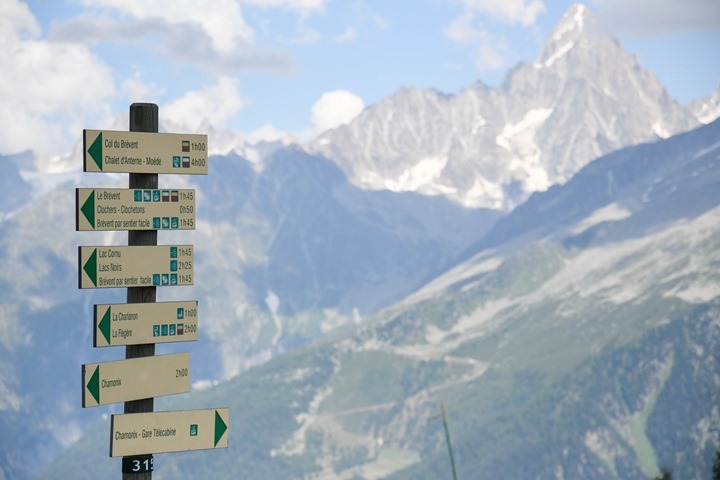 Of course one of the reasons it might have been so empty on the mountain is that anyone who might normally be on said mountain was racing in the UTMB events that weekend.  These two below photos roughly explain how the races work (it's in both French and English).  The short version is that the main event is a 170km trail running race over the Alps that takes between 21 and 46 hours.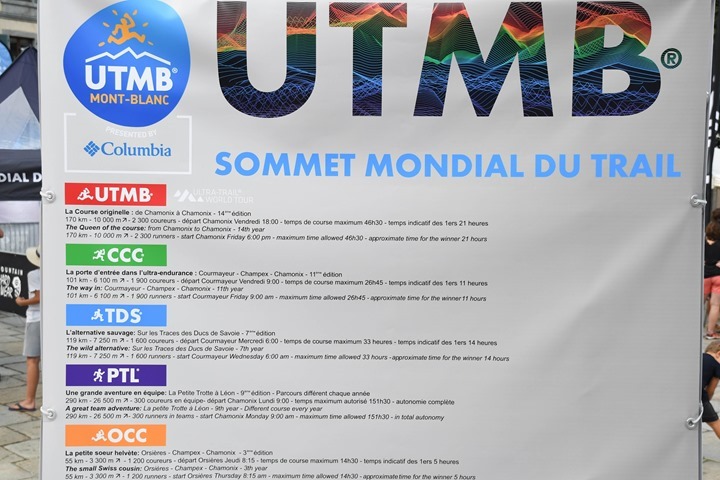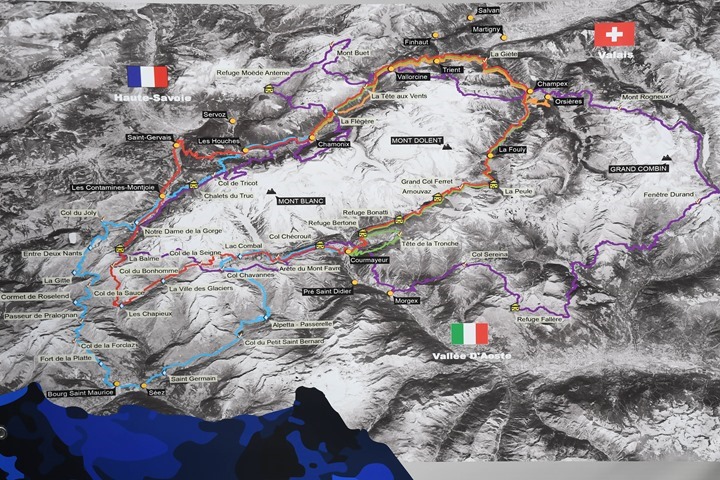 As I finished up my hike, I got to catch the winning women come into the village and finisher's chute.  The entire village came out of bars/restaurants for it.  Super cool.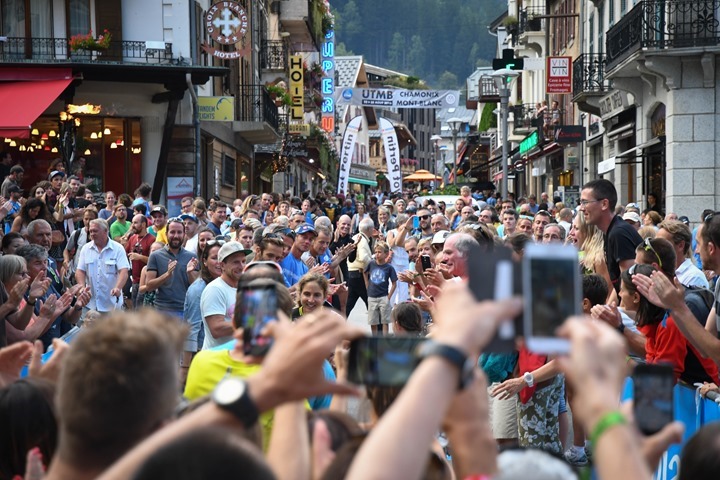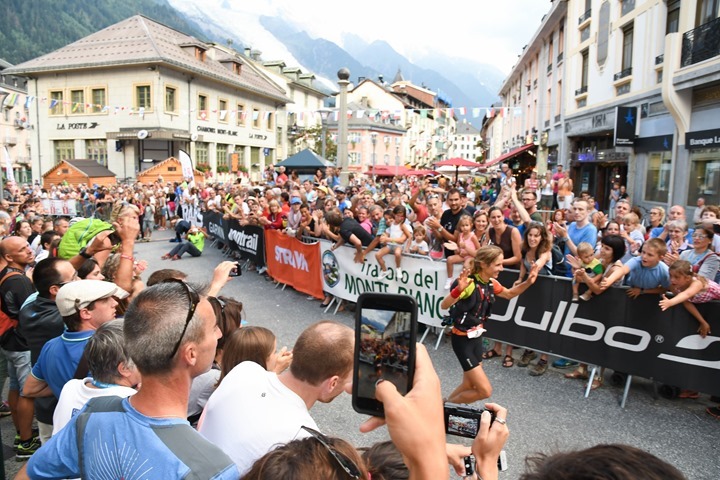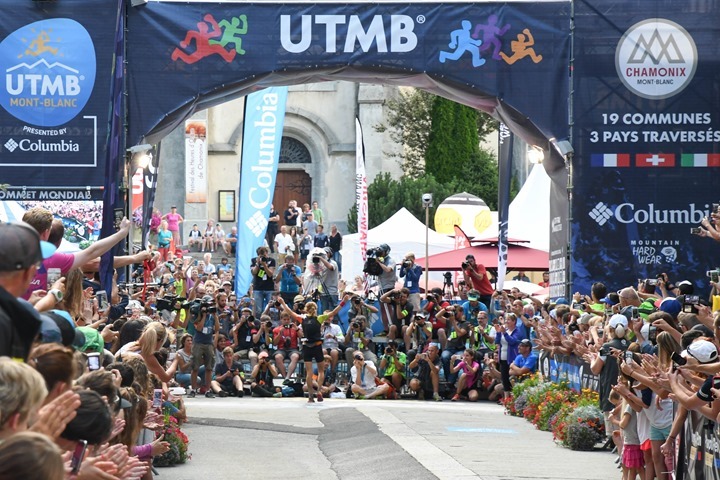 Over the next ~20+ hours I'd occasionally watch finisher after finisher make their way towards the line from various spots around the nearby towns and roads.  Incredibly impressive, especially knowing how brutal hot it was the first day outside, then to get the most violent thunder and lightning storm of the summer that night while they were all out on the mountainside, is mind-boggling.  I was worried my camper might blow away in that storm, let alone trying to navigate the darkness on slick and dangerous trails un-sheltered on foot in the cold.  Massive trail balls to all competitors!  Oh – and thanks to the many DCR readers that stopped around the village to say hi!  Cool stuff!
Riding up a short Col:
After the sun came out the following morning, I figured I'd get in a short 1hr ride up to the top of a nearby pass (Col).  I had found a nifty sign marker for the ride near where I parked the RV.  It as only 11KM from that point up to the top, so easily doable in an hour round-trip if I pushed it.
The ride was beautiful, with soaring mountains on all sides: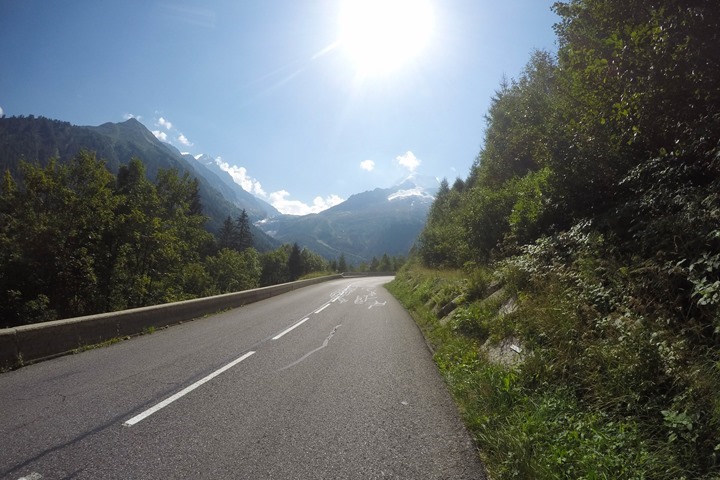 Not to mention the turn-around point at the Col being pretty nifty too: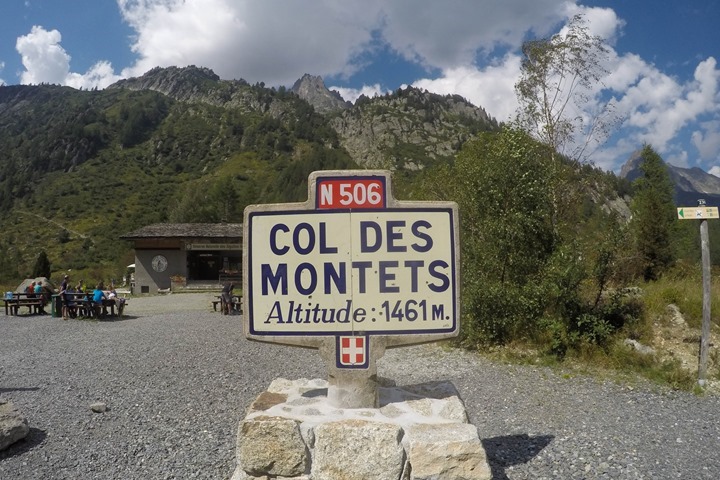 This point was also a check-station for the UTMB racers.  When I passed by there were a few final folks clearing the check-station.  The timing would have been very close for them to make it to the finish line by the cut-off.  Everyone would cheer as they went by, but it was clear that very few of the competitors were really 'there'.  They just looked devoid of any energy; mental or physical.  Still amazingly impressive though.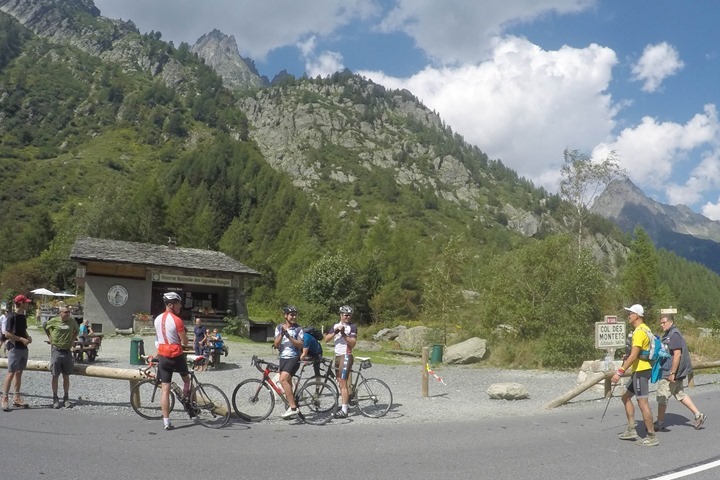 After turning around, I was able to zip back to town in no time flat.  Virtually downhill the whole way home!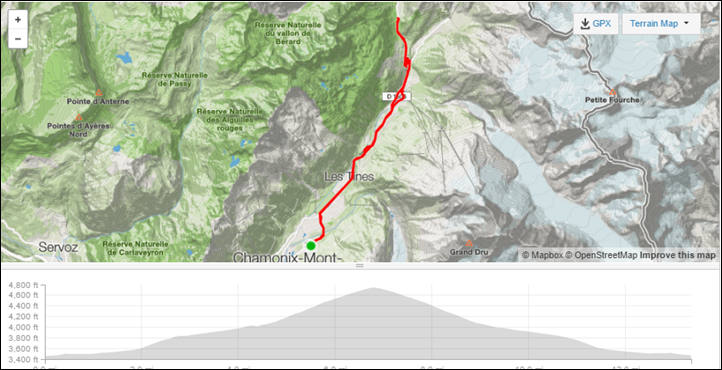 This would be one of those perfect lunch-time ride routes if you lived in the area.  Just enough to get in a solid workout and still have time to shower in under an hour.
Jumping off the side of the mountain: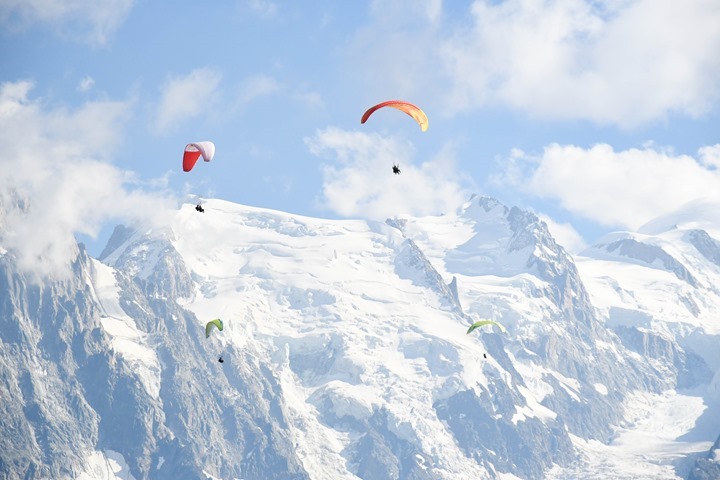 While I was hiking up the mountain on Saturday, I noticed the paragliders making their way down from the peaks above to the valley below.  It seemed like an interesting idea, and something that'd fit well in a product review I'm working on.  So, I did what any good product reviewer would do…and jumped off the side of the mountain: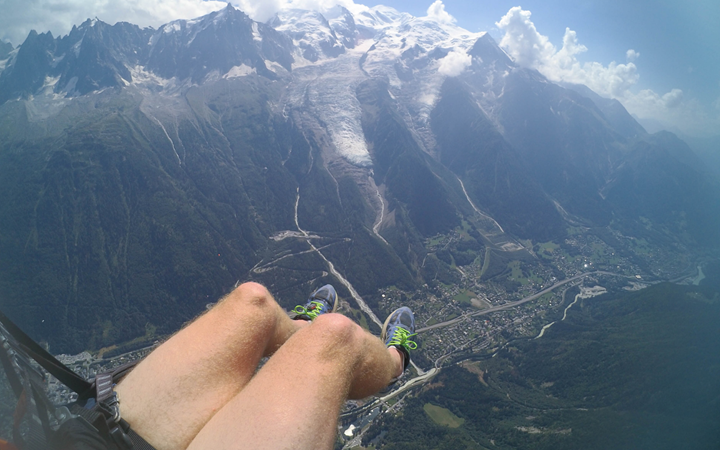 Literally, you run off this embankment and hope it all works out.  Apparently sometimes it doesn't.  This time it did though, which was positive.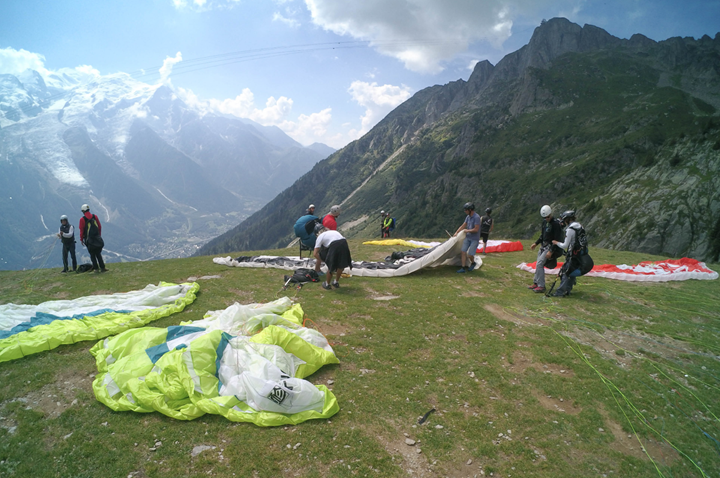 More on that whole thing down the road though, when said review releases.
Update…here's something I filmed.  Note, this is actually part of my Garmin VIRB Ultra 30 In-Depth Review, and was a fully automated movie.  Meaning, it automatically created the whole thing from my footage.
Making my way to Germany:
After landing, I quickly jumped on my bike back to the RV to get it on the road.  It was looking to be a 5hr drive without traffic according to Google.  But that wouldn't account for the end of the summer holiday season migration in Europe, nor the fact that I was driving a not-so-agile RV around the steep switchbacks of the Alps.
Did I mention the awesome Zurich traffic?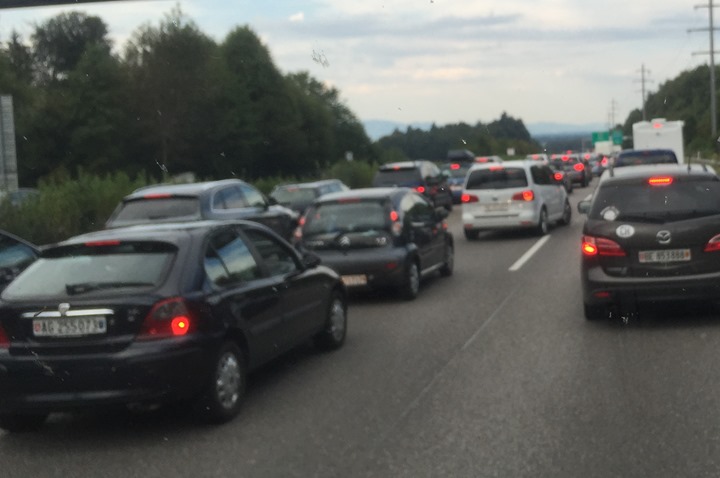 On the bright side, I stopped briefly at one highway rest stop to fill up the gas tanks and found a full-on beach and swimming lake there: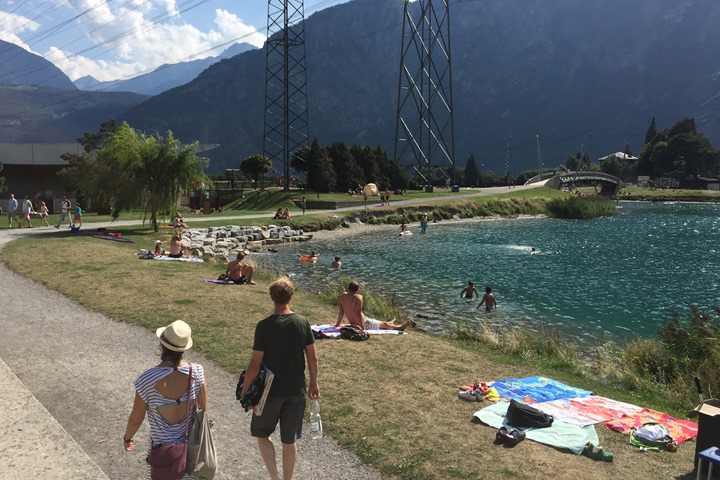 Not to mention a crazy good-looking eatery there.  Why can't rest stops in the US look like this?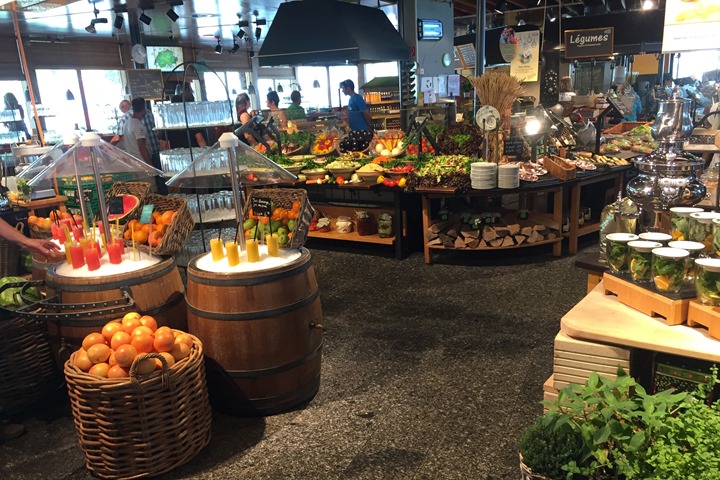 I rolled into the darkness in a random countryside area around the town of Oberstaufen at about 10PM.  I was trying to find a place to park the RV for the night, since all camping sites had long since closed up for the evening.  Luckily in Europe it's pretty easy to find spots, but you never quite know what it'll look like until you wake up in the morning.
This one turned out quite well upon daybreak!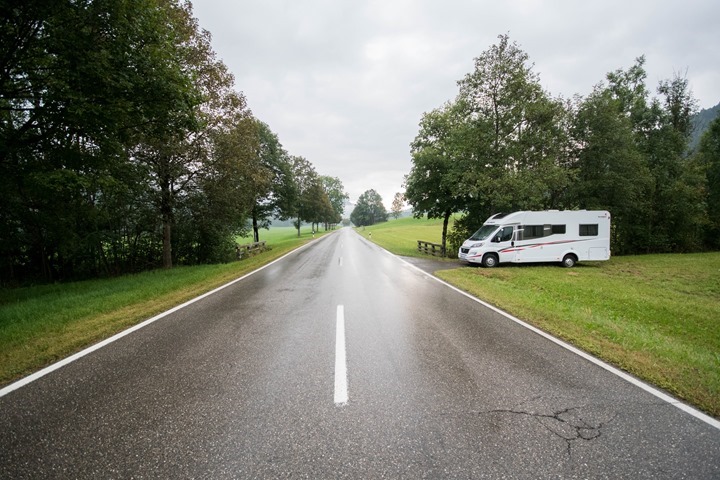 Far prettier than I was expecting!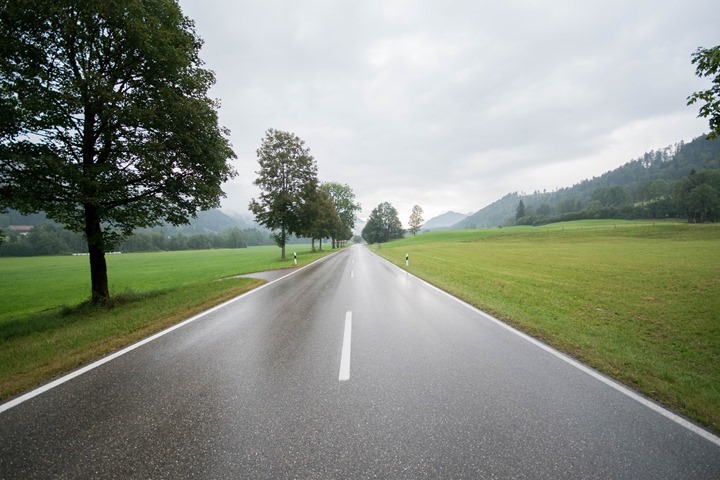 From there it was off to my first set of meetings for 9AM, and a ride to boot! Not a bad way to start off the work week!
—
With that – thanks for reading!  And stay tuned for all the Eurobike coverage this week, it's gonna be a busy one for sure, especially Tuesday and specifically Wednesday.  Hold onto your hats!  My Twitter be the place to be!