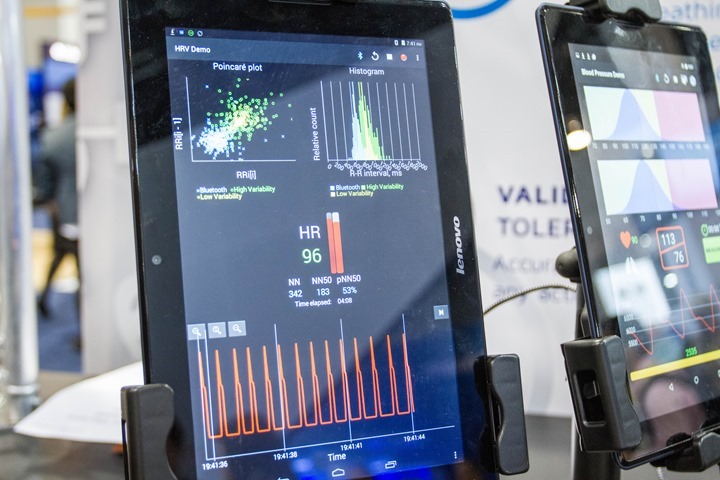 Yesterday Suunto announced further details of their Spartan series, including the addition of the Spartan Sport, which is basically the cheaper sibling of the Spartan Ultra.  The Sport is at 499EUR, vs the Ultra at 649EUR.  Neither include the kitchen sink.  However, both do include a color touch screen and the ability to customize a crapton of data fields (7 fields on a round watch!).
So if you want those details, check out my existing/updated Suunto Spartan post, where I've added a new section today with all the tech specs released to date (plus their full 91 page PowerPoint deck on the device/platform).  Doing it there just keeps things nice and tidy until I've had a chance to try out the watch in person, which should happen soonish.  Maybe it'll arrive in time for my birthday later this month.
Selecting an Optical HR Sensor:
But this post isn't about when that unit will arrive (or my birthday).
Rather, it's about one single itty-bitty line at the end of the press release, which reads:
"The Suunto Spartan family will continue to expand throughout this year and additional Suunto Spartan Sport models featuring both Smart Sensor and wrist heart rate measurement will be introduced for Christmas."
Obviously, adding optical HR sensors to watches is all the rage these days – and for good reason.  There's both user-experience benefits of using an optical HR sensor over a chest strap (namely that many people find chest straps uncomfortable), as well as data benefits like being able to track HR over longer durations such as days or weeks.  However, there are also downsides.  Specifically, depending on the sensor selected, accuracy can be an issue.
You've heard me talk a lot about how incredibly important optical HR sensor selection is.  After all, none of these watch companies make their own sensor from scratch. Rather they buy off the shelf components and roll their own sensor setup, or they buy an off the shelf optical HR sensor package from a vendor.  Or they do some blend of that.  There's also a blend of deciding whether a sensor is tuned more towards capturing 24×7 data or capturing sport data (which is often driven by battery consumption challenges).  Note when I say 'package' in this case, I'm referring to a collection of hardware (LED's, optical sensor itself, chipsets, etc…) combined with firmware for it, and then the software processing that takes the signals and figures out good data from bad data.  In most of these cases, it's the software level that's most critical here.  Remember, Valencell even sued Fitbit & Apple over it earlier this year.
Either way, which sensors they choose is the difference between awesome and suckville.  And in many (most?) cases, the bigger and more name brand the companies the worse.  Yes, I said worse.  Apple, Fitbit, Polar, and to a lesser degree Garmin have all rolled their own, and all of them have on average poorer results than that of companies that focus purely on creating a good optical HR sensor (Mio's sensor by Philips, and Valencell).  Epson is the lone duck that actually rolled their own sensor package and came up with something pretty darn solid.  Albeit, it doesn't do 24×7 HR, which makes their job technically easier (again, battery consumption).
In any case – the reasons a company may choose to roll their own package vs buy one off the shelf include:
A) Cost to license the technology (off the shelf)
B) Cost of the components
C) Accuracy of the solution
D) Planned technological capabilities
E) Ownership aspects (be it support, legal, etc…).
F) Timelines and availability of parts/components/readiness
G) Battery consumption and how it might impact the overall watch
An example of a company being swayed by future technological capabilities is TomTom.  They noted last fall that a key reason they selected LifeQ as their sensor package partner was due to planned capabilities in that product roadmap, which they believe will give them a competitive edge down the road.  They talked about some of these capabilities in this section of this post.
As you can see, it's not quite as cut and dry.  Of course, as with most of the business world – money does talk.  So you can bet pretty safely that the primary/driving reason behind why one company chooses one option over another is simply cost.  An assertation easily validated by my discussions with some of these major companies over the past few years.
Suunto's Optical HR Plans: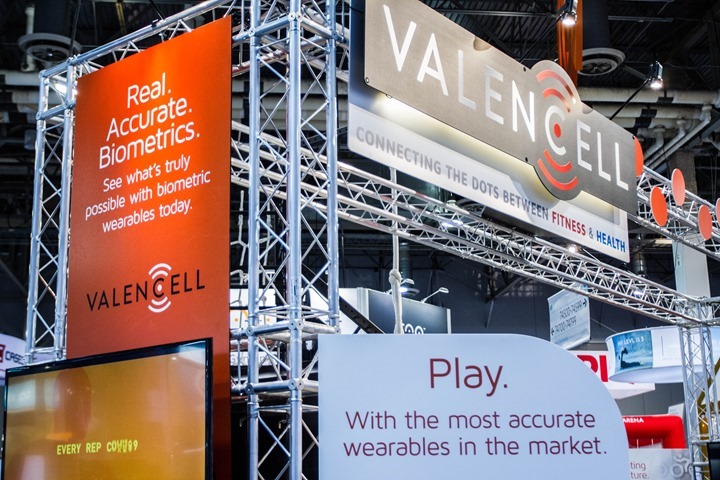 So, what'd Suunto choose?
Valencell.
At which point athletes everywhere should rejoice.  I've often noted that I find the Valencell technology (which I personally use in the Scosche Rhythm+ optical sensor strap) to be the best on the market today.  Or in the same ballpark as the Mio (by Philips) optical HR sensors.  Both very accurate.  For me I even find the Scosche (Valencell) even more accurate than traditional HR straps when in cooler/drier weather that can result in HR spikes/drops with traditional chest straps lacking moisture.
This would also mark the first of the mainstream sport companies to go with Valencell in a watch form factor.  As well as being the first to turn the tide of not rolling their own.  You'll remember that Garmin initially used the Mio/Philips combination on the FR225, and then switched to their own ELEVATE package for the FR235.  Similarly, TomTom used the Mio/Philips package for the TomTom Cardio lineup, and then switched to LifeQ for their TomTom Spark series.
Of course, the next question is whether Suunto plans to do 24×7 HR monitoring with it (this post explains what that is and the benefits).  And indeed, they confirmed that's in the plans. Suunto noted that the exact implementation of that remains a bit in flux, which is reasonable given we're talking 4-5 months out.  There's a lot of room in how different companies handle and record 24×7 data.  At one end of the spectrum you have companies like Basis and Fitbit, which sample as frequently as once per second.  Whereas at the other end you have Garmin, which can fluctuate wildly throughout the day on sampling rates (easily missing moments).  For example, over the last day my Garmin watch has shown recorded HR gaps of over an hour.
With Valencell, there is the element that they don't have as much of a history 24×7/continual HR monitoring.  Instead, their focus has been on the sport recording (which is far harder).  The key challenge in 24×7 HR monitoring is simply balancing battery life vs recording rates.  The more you sample/record, the less battery you get.  The equation isn't rocket science.  Part of the reason Valencell's existing sensor setups are so good is because they don't tend to get multiple days of battery life.  Rather, devices are usually in the 10ish hour range.  But again, their focus has purely been sport.  This post from Slowtwitch earlier this fall outlines a small portion of the sport-specific testing they do daily.
Today Valencell is in some wrist devices, such as the Atlas Smartwatch.  But in that scenario they don't do 24×7 HR monitoring, but only on-demand (for workout or one-time checks of HR).  So it remains to be seen if they'll be introducing a new sensor package for use with Suunto's devices, or if there are some tweaks the two companies are putting together to allow more continuous HR monitoring.  I've reached out to Valencell for clarity and will update this section once I hear back.
Going Forward: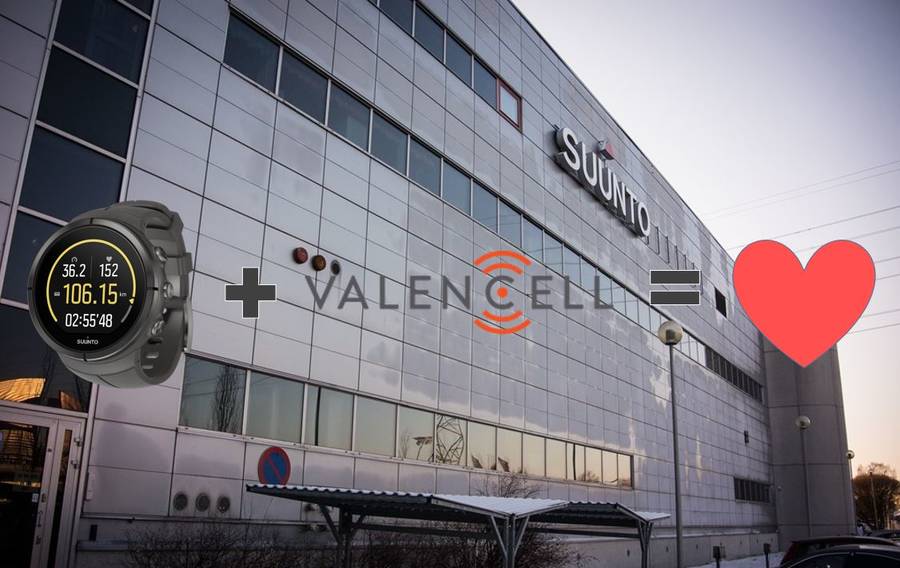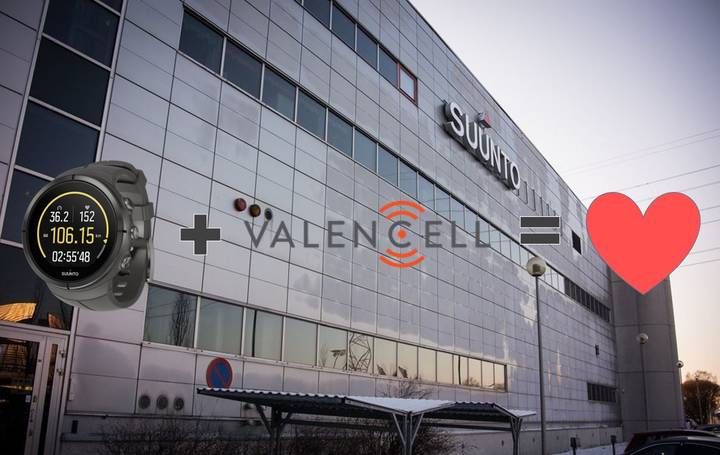 Of course, with any optical HR sensor the proof is still in the pudding.  We won't get the Valencell flavored Suunto pudding until this holiday season, but what we do know now certainly lays the stage for things likely being worth the wait if you're interested in accuracy.
I suspect what will emerge is that folks will be playing a bit of a decision game between Suunto Spartan and their likely higher accuracy optical HR sensor, vs Garmin and their Fenix3 series which has more features (but slightly lesser HR accuracy in certain situations).  Of course, we also don't know the final pricing of the Suunto units.  At present the non-optical Suunto Spartan Sport/Ultra are priced higher then competitor models.  It's too early to know whether they're worth that higher cost.  And similarly, we also don't know if Suunto will escalate pricing even further on the optical HR units, or if instead, they'll be price competitive and try and lure people over.
Either way – an interesting holiday season is definitely going to emerge.
Thanks for reading!
Update: Want some videos of the Suunto Spartan Ultra? No problem – I've been shooting a bunch with the unit I now have.  Check out my Suunto Spartan Ultra playlist below: