It's getting sunnier!  As one might expect in summer of course, but after the wet and stormy spring we've had in Paris, I was starting to wonder if that would ever happen.  Here's what I was up to the past few days!
1) Flew Back Home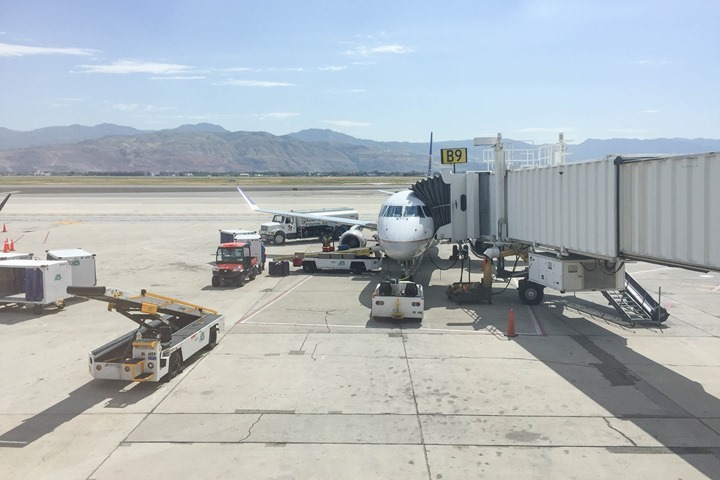 I spent the first half of Friday getting back to Paris.  It was a 90 minute flight from Salt Lake City to San Francisco, then a short 11 hour hop back to Paris.  While SLC does have a direct flight to Paris, it's on Delta.  With living in Washington DC for 10 years, I'm a bit aligned to United (and also now British Airways) – so the bounce via SFO fits my frequent flyer points holdings a bit better.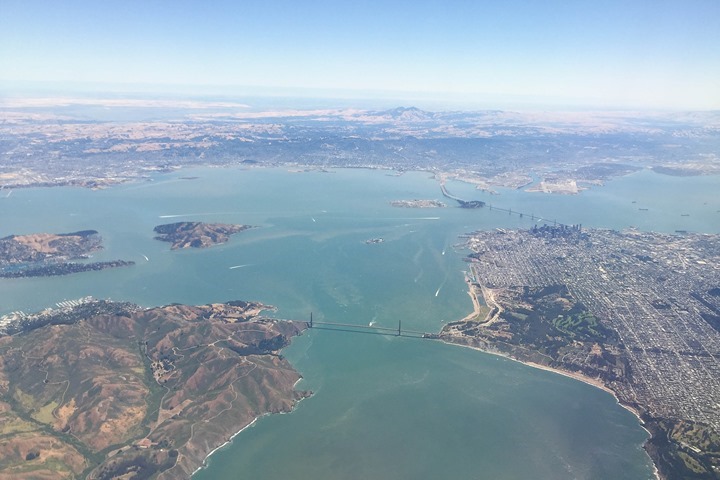 The flight itself was pretty painless, and all the bags came out quickly, except of course the stroller.  Which came out with the box cart, which is always last at CDG in Terminal 1.  I'm a pro at the CDG T1 box cart, since it's how I often get stuff back from the states (simply buying a $3 box at Staples).  And since the WiFi and chairs are free in the baggage area, I can get other stuff done in the meantime.
2) Put together my bike
Most of the times when I go on a short trip where I'm using a rental/loaner bike elsewhere, I take many bike components with me to install on said bike.  Usually it's my PowerTap P1 pedals, bike shoes, helmet, etc… But, it's also a Garmin or four, and an action cam or six.  All of which requires that upon return I unpack everything and get it re-established on my bike(s) at home.
It also requires me put back everything else in proper storage places, so that I have at least a slim chance of finding it again.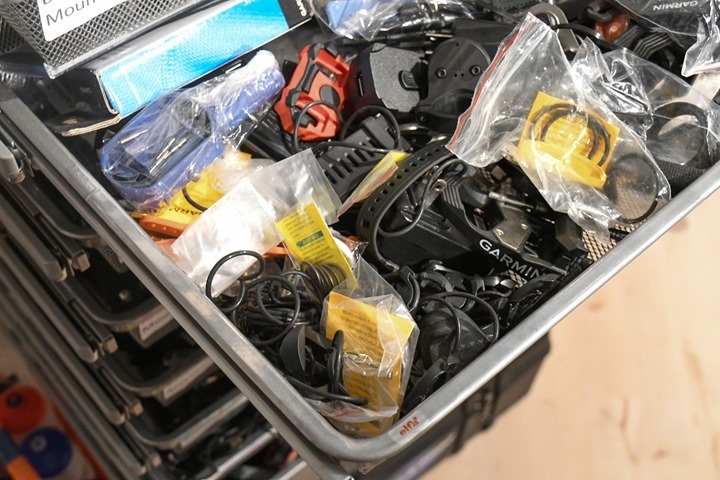 This time it didn't take too long to get the pedals installed, nor the LIMITS in between them and the crank arms.
In addition it's getting everything charged up for the next day.  I'd need 4-6 bike computers to capture power data on my ride for comparisons, and then a cam or two.  I also usually take this time to validate that the units are all up to date and running current firmware.  I try and do that each week across the board.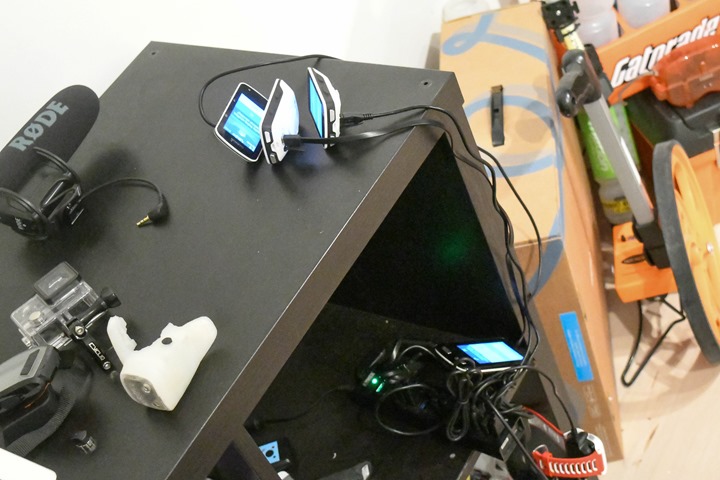 In total the unpacking, installing, charging, and updating of everything would take about an hour.  My hope was that the next morning when I'd start my ride I'd be basically ready to go in under 5-10 minutes.  Of course, it always takes far longer.  Sigh.
3) Unboxed the Camile Miniwing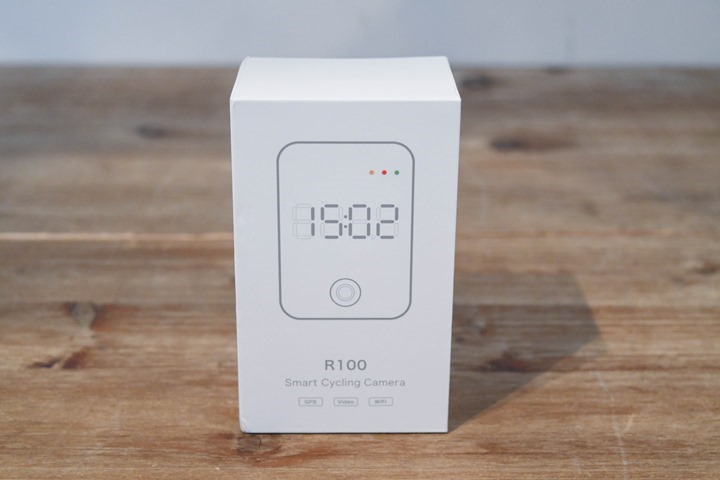 As part of the package of stuff I picked up in Park City last week there was the Camile Miniwing.  This unit is a combined GPS bike computer and action cam.  Well, action cam may be a bit of a strong term – but it's a HD video/photo camera.
The unboxing process was fairly quick and painless, as there's really only three parts in there: The camera/bike computer, the handlebar mount, and the USB cable.  Oh, and a bunch of papers.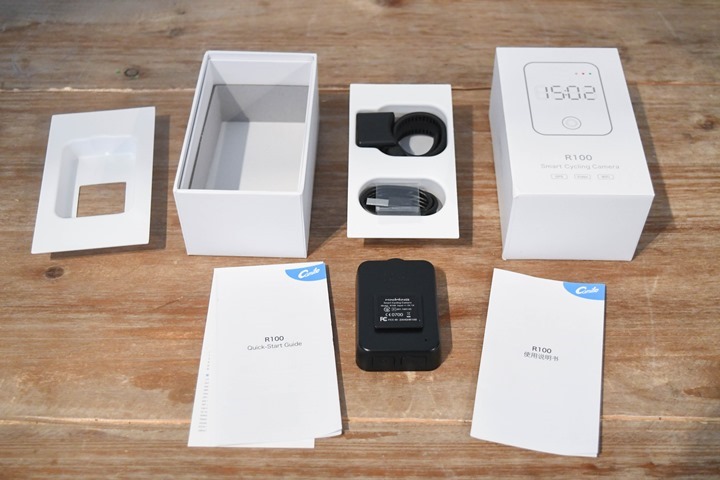 Unboxing itself is rarely very exciting, but it's a critical step to putting it on the bike…which comes immediately after the boring unboxing.  Or in the case of this post, two bulleted chunks later.
4) A picnic at the Tuileries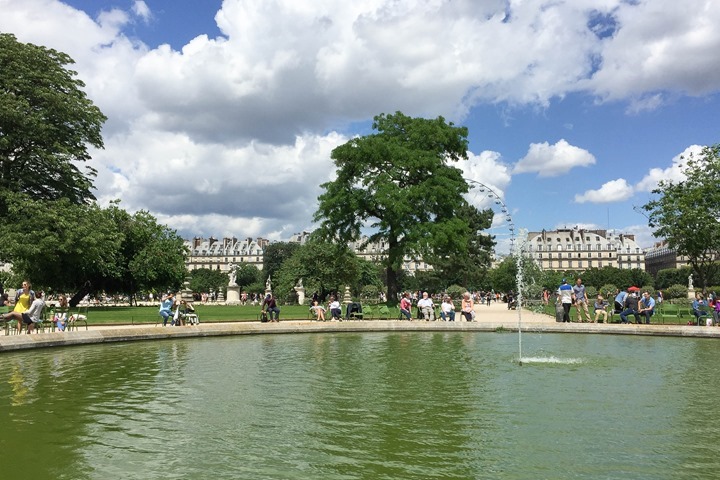 Saturday afternoon was looking like a brilliantly sunny time of day, so it was off to the Tuileries for a picnic.  Normally in the summer we'd make the short trek over to the Champ de Mars for picnics with friends.  But with the Euro Cup going on, the entire Champ de Mars has unfortunately been turned into a giant locked off fan zone.  While I'm sure it's good for that purpose, it's kinda shut off access to one of the most iconic parks in the city.  Shame.
In any case, it was through the Louvre we went to get to the picnic area.  Unfortunately Lucy didn't get to make the trip, since dogs aren't allowed in the Tuileries.  Double-shame.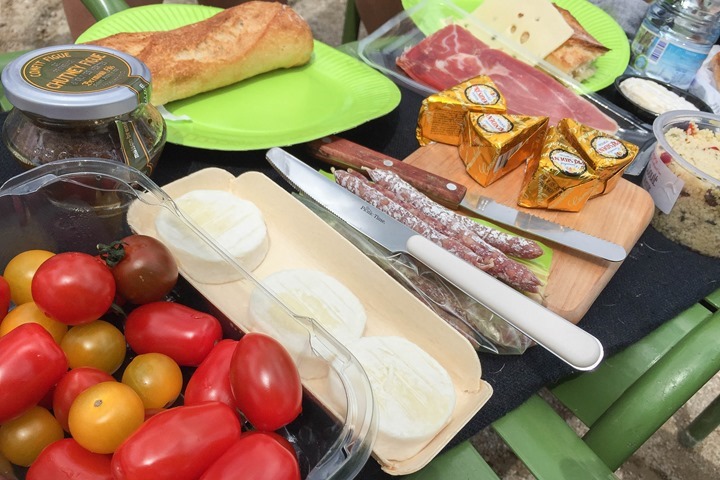 I'm not entirely sure how we ended up with so much food, but really, I'm not complaining.  As an interesting aside, you can actually purchase many of the chairs used at the various city gardens (including the Tuileries) via the city's boutique store online.  They are also available through a few other retailers as well.
5) A ride to the forest
With my bike all prepped for a ride from the previous day, it was out into the city and towards Versailles I headed.  Well, after I got all these dang gizmos attached to my handlebars, and other gadgets calibrated.  That process takes almost as long as the ride itself.
I had setup the Wahoo ELEMNT using the new Turn by Turn navigation, which I'll cover in a brief separate post.  While I know the route to Versailles fairly well, I was going to take a different/unique route back for which the added turn by turn navigation would be more relevant.  Though, some road closures on the way there would allow me to see how well it handled exceptions.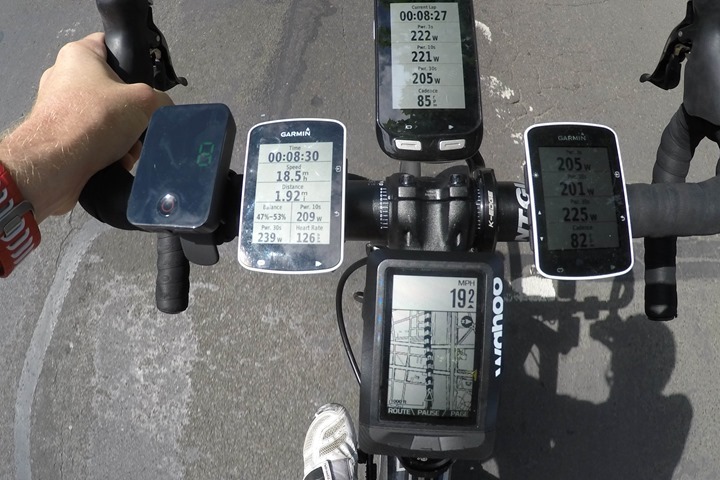 I was also using the Camile Miniwing, from which the below photo is a snippet of the video recorded from the unit.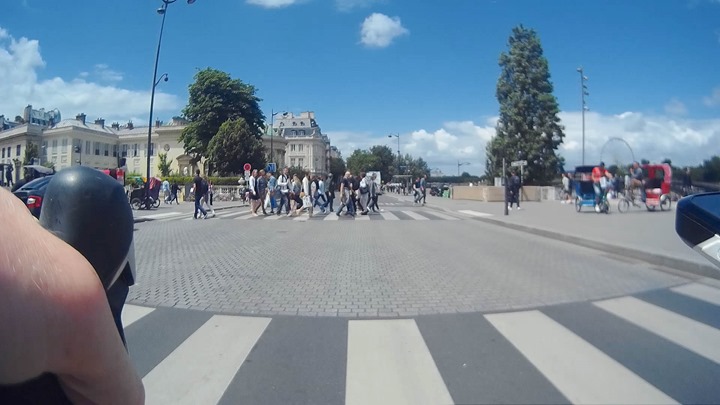 Overall on that one…hmm.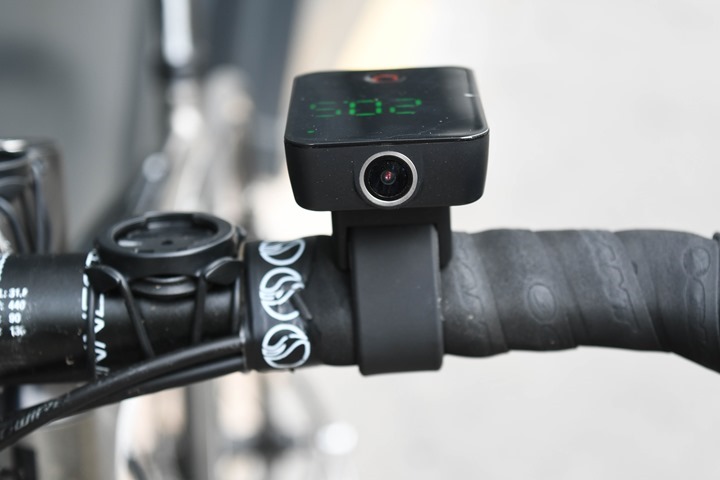 As for my ride itself, it was also a 'hmm'.  My legs just felt shot, and I ended up turning back a bit early.  I suspect the week of pretty solid workouts (sometimes daily doubles) at 6,000-8,000ft in elevation definitely did me in.  All of which combined with the ping pong across the Atlantic.  So I decided to consider this ride more of a 'shake out' workout than anything.  Which is how you magically turn any planned hard workout into an easy workout in two quick words.
With that…have a great week folks!  And don't forget, we've got the crazy Annual DCR Giveaway Extravaganza on Thursday!