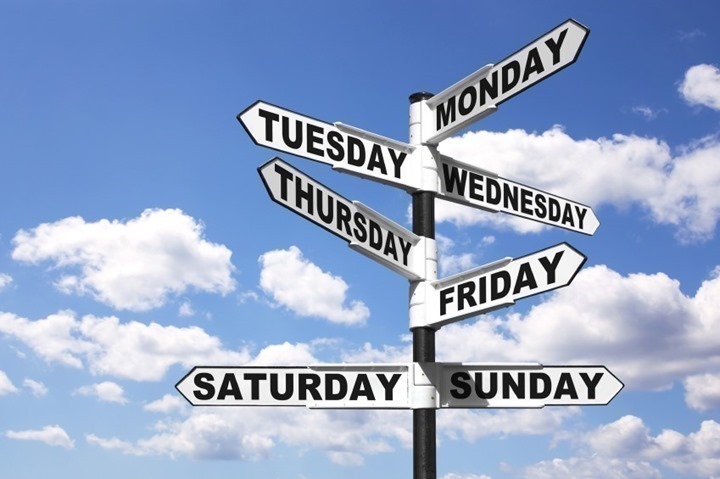 The Week in Review is a collection of both all the goodness I've written during the past week around the internet, as well as a small pile of links I found interesting – generally endurance sports related. I've often wondered what to do with all of the coolness that people write, and while I share a lot of it on Twitter and Facebook, this is a better forum for sending it on to y'all. Most times these different streams don't overlap, so be on the lookout at all these places for good stuff!
So with that, let's get into the action!
DCRainmaker.com posts in the past week:
Here's all the goodness that ended up on the main page of DCRainmaker.com this past week.
Sunday: Week in Review–February 28th, 2016
Monday: 5 Random Things I Did This Weekend in Rome
Thursday: Fitbit Blaze In-Depth Review
Guest on Marathon Training Academy Podcast!
I joined the Marathon Training Academy for their podcast focused on running, we chatted about all sorts of running and running gadget awesomeness.  Check it out!
(And preemptive answer…the DCR podcast will return this upcoming week, we're recording tonight – so get those last minute questions in!)
Stuff that I found interesting around the interwebs:
Here's a not-so-small smattering of all the random things that I stumbled on while doing my civic duty to find the end of the Internet:
1) 5 Ways You Can Watch Pro Cycling without a TV: There ya have it – all the best secrets to getting your pro cycling fix, when you don't have cable (or are in the wrong country).
2) GoPro buys video app makers for combined $105 Million: Well then, that's some serious cash for video editing capabilities. A bit more about the acquisitions here.
3) SRAM Force 1 On A Triathlon Bike Review: This is interesting because they're converting a triathlon/TT bike to using a single front chainring (sorta like a single-speed).  So you get rid of the whole front derailleur mess (while keeping the rear).
4) How to film a movie shot on Everest: I always find the behind the scenes pieces fascinating – especially regarding movies shot about outdoor sports.
5) Ski Jump + Bungee + Zip Line: For real folks. And yes, in France. Hmm…spring skiing weekend ski trip David? (via Gear Junkie)
6) PowerTap visited the DCR cave: Back a while ago they swung by for a run and to chat about various product stuff.  They also shot this short video tour of the DCR Cave after the run.
7) More art using GPS tracks: This time from Victoria, BC.  Always impressive, never gets old! (Thanks to Liz)
8) Playing baseball against felons in prison: Even if you're not a baseball fan, I suspect you'll find this a worthwhile read.
9) Nike's (newest) running scandal – this time paying off corrupt officials in Kenya: I always wonder – when certain companies end up in the spotlight numerous times for shady stuff – what does all the undiscovered things look like?  Or, what company culture leads to these repeated issues?  For example, no matter how much you might dislike XYZ other company out there, it's usually for some product-specific reason (bad customer service, poor product, annoying sales people, etc…).  Yet, it's not usually because numerous levels of employees did things universally considered highly questionable.  No doubt, anytime you run such a massive company there will be bad apples that do stupid things – but there are also huge controls in place in large companies to prevent these sorts of things.
Sports Technology Software/Firmware Updates This Week:
Each week I quickly highlight some of the new firmware, app, software and website service updates that I see go out. If you're a sports technology company and release an update – shoot me a quick note (just one liners is perfect, or Tweet it at me is even better) and I'll make mention of it here. If I don't know about it, I won't be able to post about it. Sound good?
Garmin Fenix3/Tactix Bravo/Quatix 3 BETA firmware update: Largely just bug fixes this time.
Garmin Vivosmart HR BETA firmware update: Adds screen lock, among numerous other performance tweaks.
GoPro releases new editing app for desktops: It's a more simplified and easier to use version of their existing GoPro Studio app (it's free).
Polar Flow & Strava Tweaks for V650: In short, ensure you're on the the latest firmware there.  Tweaks impact paused time, and will be going to the other products soon.  Read link for full details.
TomTom Action Cam Android App Update: Gets support for adding data overlays.
—
Thanks for reading all!