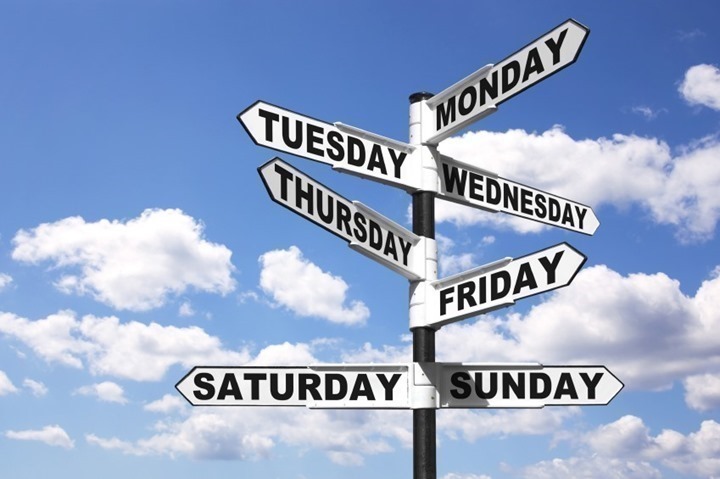 The Week in Review is a collection of both all the goodness I've written during the past week around the internet, as well as a small pile of links I found interesting – generally endurance sports related. I've often wondered what to do with all of the coolness that people write, and while I share a lot of it on Twitter and Facebook, this is a better forum for sending it on to y'all. Most times these different streams don't overlap, so be on the lookout at all these places for good stuff!
So with that, let's get into the action!
DCRainmaker.com posts in the past week:
Here's all the goodness that ended up on the main page of DCRainmaker.com this past week.
Saturday: Garmin releases Connect IQ for Edge 520 & Edge 1000
Monday: 5 Random Things I Did This Weekend
Tuesday: Spring 2016 Power Meter Pricing Wars Update
Wednesday: Garmin VIRB X & XE Action Cam In-Depth Review
Friday: How I configure my watches (and bike computers)
Big Sale on Wahoo KICKR/KICKR SNAP:
Just a quick heads up that REI currently has the Wahoo KICKR and KICKR SNAP on sale for 20% off using member code MEMREWARD16.  Now as regular REI folk know, this is technically not just a Wahoo sale, but rather a 'anything full price at REI' sale.  Except that REI excludes GPS watches, activity trackers, and the like.  So basically, the key thing of interest to folks here is the Wahoo KICKR & SNAP trainers.
For the KICKR, here's my in-depth review.  And the REI link here (now $960).

And for the KICKR SNAP, my first look post, and the REI link here (now $560).
If you have it shipped to your local REI store, it's free shipping.  Note the last time this happened in November, stock didn't last long (and the coupon doesn't work for backorders).  Stock levels seemed to magically take until after the sale to replenish.
And most importantly – if you use any of the REI links above, it helps support the site. Just like the Easter bunny – magic!
Stuff that I found interesting around the interwebs:
Here's a not-so-small smattering of all the random things that I stumbled on while doing my civic duty to find the end of the Internet:
1) Ostrich chases cyclists: I know some 4.5 million of you have already seen this.  And even if you've seen this already, you really need to watch it again. Likely the best cycling video we'll see this year. (via Bike Hugger) Oh, and it's even better as I've actually ridden this road, sans-Ostrich.
2) University study on wearables: If you take their online survey/study, they'll also donate money to a designated local sports non-profit as a token of thanks.  Plus, you'll help out a fellow DCR reader that is putting together the study.
3) Man completes Ironman New Zealand with broken-off seat post: Seriously folks, just seriously.  Gotta read this story. (via Robin C.) Also a few more tidbits here.
4) Most epic snow-walking art: In the event you don't know what snow-walking is, or Game of Thrones, this is awesome.  Game of Thrones knowledge not needed, I've never seen it either.
5) The Guardian on getting kitted up for cycling: Nifty – they linked to me for sports tech!  Thanks!
6) Weird and wonderful tech from the Taipei Bike Show: I think the title pretty much sums this up.
7) Tire wind tunnel testing reports: Tom dives back in with more great data on aerodynamics of different tire (and wheel) combinations. Pretty crazy stuff, but super cool.
8) Jawbone widens lawsuit against Fitbit: A lot of stuff about this is super weird, mostly the quantity of documents  – almost as if someone supposedly just copied every document on a file server over. Which is both crazy if someone did it (because it's so obvious).  Yet at the same time, we haven't exactly seen either Jawbone or Fitbit really doing anything that pushes the boundaries.  Both are kinda more of same-same in the basic activity tracker realm.
9) Ralph Lauren makes a connected tech shirt: I think we'll continue to see these sorts of attempts.  This actually looks a bit more advanced than most attempts we've seen thus far, which are basically just HR sensors or accelerometers snapped to the side of a shirt with some conductive e-textile material.  Eventually someone is bound to get it right.  I think it'd really take a blending of a mainstream tech company (Garmin, Polar, Fitbit, etc…), with a well known sports-tech apparel firm (Nike, Under Armour, etc…).  Something cross-marketed to both company's respective audiences, as the apparel firms have tried alone and nothing has really stuck.
10) Biathlon at Ikea: So much awesome here. (via Halvard on Slowtwitch)
Sports Technology Software/Firmware Updates This Week:
Each week I quickly highlight some of the new firmware, app, software and website service updates that I see go out. If you're a sports technology company and release an update – shoot me a quick note (just one liners is perfect, or Tweet it at me is even better) and I'll make mention of it here. If I don't know about it, I won't be able to post about it. Sound good?
Garmin Fenix3/Tactix Bravo/Quatix 3 Beta Firmware Update: Few new features, various improvements.
Garmin VIRB Edit suite: Mostly minor updates this time around.
Garmin Vivosmart HR Firmware update: Minor bug fix.
Garmin Vivosmart HR Beta firmware update: Lots of bug fixes (separate from production release above)
PowerTap aligns calibration values: If you've got any recent PowerTap product, this will help make all zero offset values normalized.
Stryd firmware update: This is pretty cool, it adds the ability to cache/save your run data to the device itself, and then sync afterwards.
—
Thanks for reading all!