With MWC over this past week, it was off to a new place.  Why not go home you ask?  Because they're tearing up the floors in our apartment and we have to be out of it for a number of weeks.  Don't ask, it makes no sense to us either.  So off on a bit of a working holiday we go!
1) Being a tourist!
While I've been to Rome numerous times, The Girl has not.  So it was off to knock out some of the more common Rome tourist items during the trip.  Be it the Colosseum, the Vatican, or Trevi Fountain – we made brief appearances at all.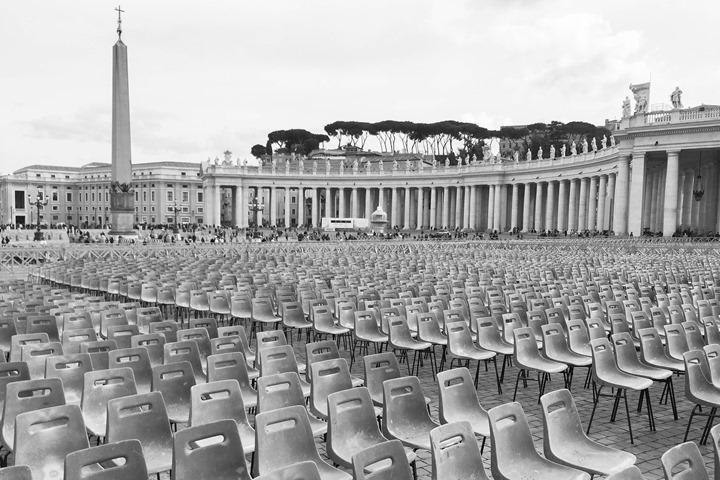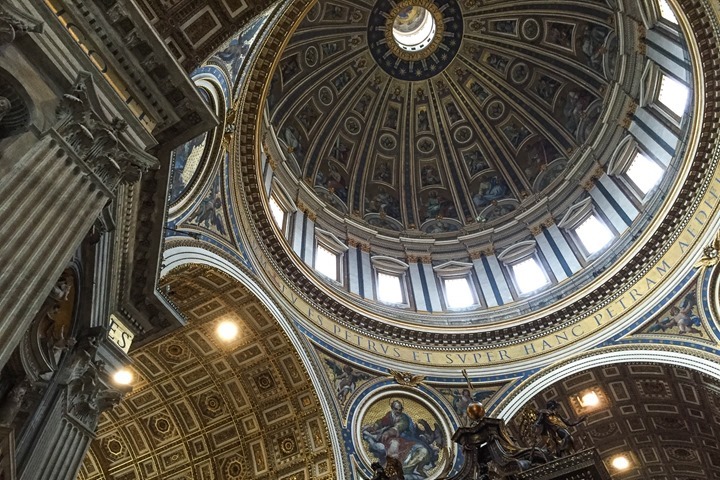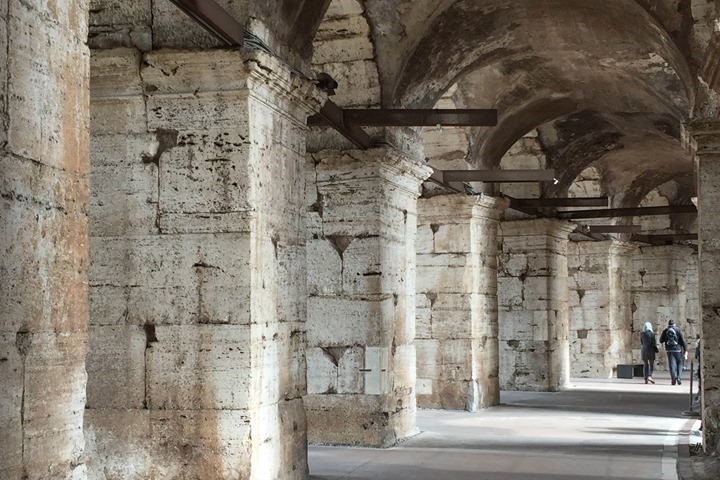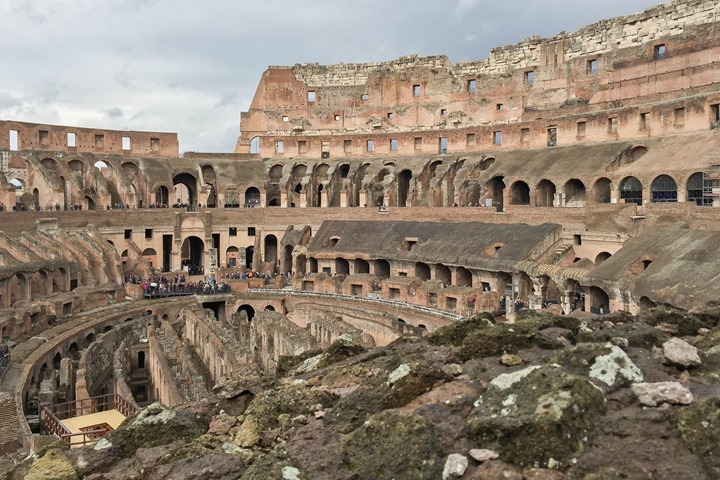 Our friends David and Lillian also had an overlapping trip to Rome on some of our days as well, so we hung out for two of the 3.5 days we were in Rome with them.  Good times!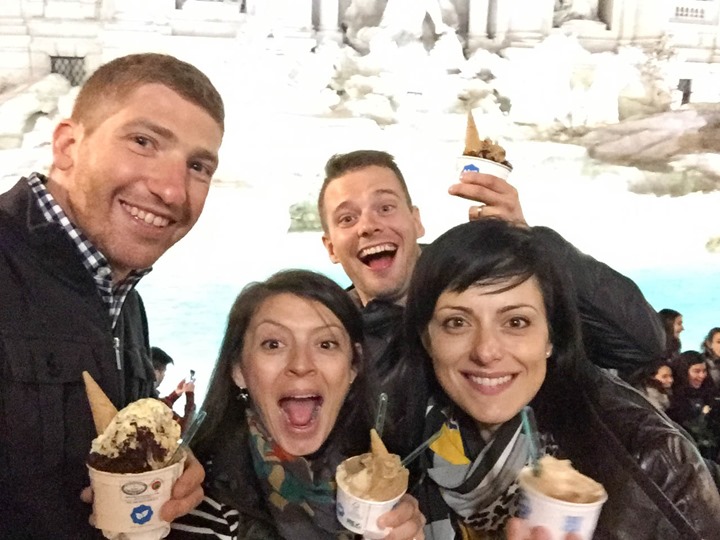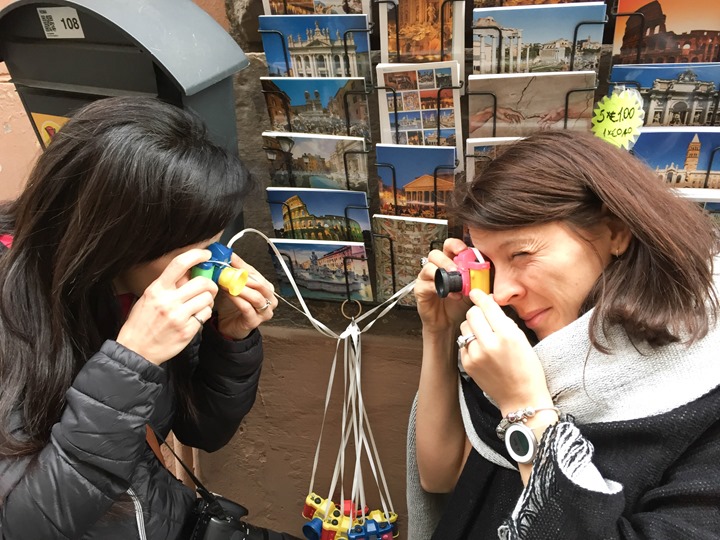 This time of year is nice in Rome, as the crowds are essentially non-existent.  We had no lines at any of the spots we went to.  Perfect!
2) Eating our way across the city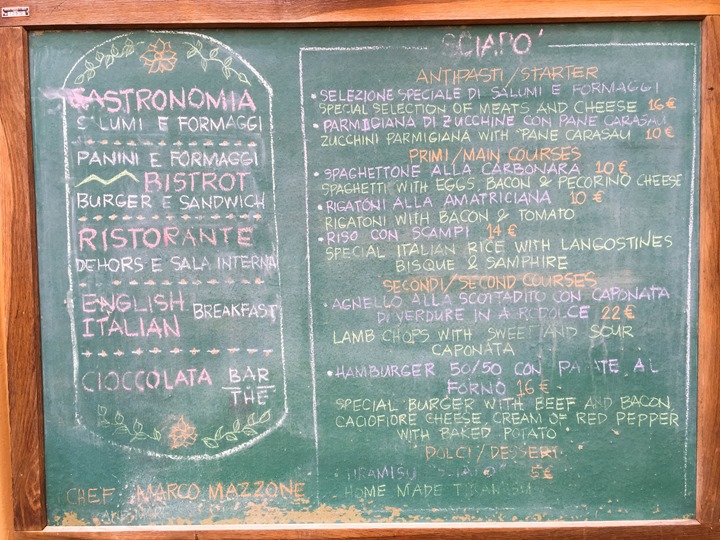 While there are many great monuments and ruins in Rome, perhaps my favorite Italian attraction is the food.  I mean, who doesn't like pasta and pizza?  Nobody, that's who.
Here, rather than talk to all the awesomeness we ate – I'm just going to give you a pretty gallery.
Now I will say that we found our food experience a bit more mixed than we've seen elsewhere.  Ratings on TripAdvisor and the Michelin Guide left us…confused and bummed.  Heck – we went to a Michelin starred restaurant (1 Star) and found it rather disappointing (service, ambiance, and food).  We're consistently impressed with 1 Star restaurants in Paris and elsewhere, so was rather surprised.
However, we managed to crawl back into the good food graces following the restaurants listed on the recommendations guide of this well known food tours company.  Every one of their spots delivered amazing food that was very reasonably priced.  Much of the foods that we enjoyed the most were 'simple'.  They were really about good quality ingredients and perfectly timed execution.  No stars required, nor wanted.
3) A Colosseum Run
Friday evening we headed out for a pre-dinner run.  We didn't have a lot of time, so The Girl and I just made for a nice 4-5 mile (7-8km) run from our AirBNB place to the Colosseum.  It was a bit slow going since the crowds were far heavier than we expected that time of night, but we made it.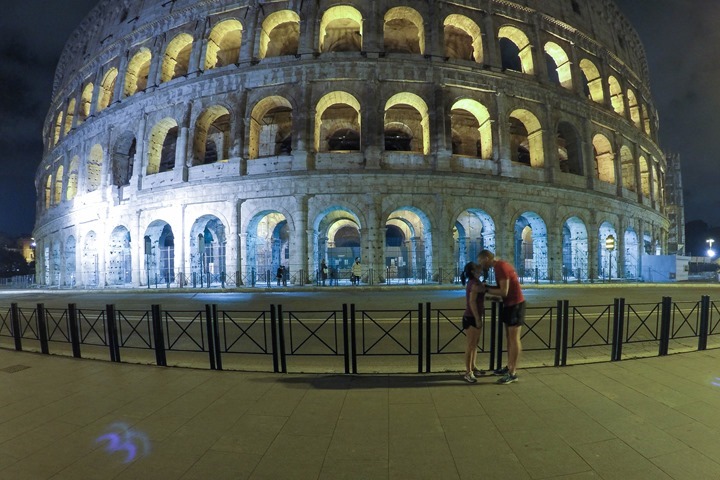 Rome is a pretty easy city to run around, especially if you stick to some of the main routes connecting monument areas to the rivers (or to parks).  However, if you try and run through some of the smaller streets, like most European cities you'll end up slowing your pace down quiet a bit (though, it's fun GPS testing…).
4) A bit of work to be done
Now as nice as it is to be wandering around Europe for a few weeks, the interwebs must still go on!  So I took the majority of one of the days to knock out a bunch of posts, including both the Apple Review & Garmin Fenix3 HR review.  Not to mention getting through additional reviews lined up for this upcoming week.
At home I have various places I do specific photo shots in, depending on the purpose.  But being in a new town, it was off to find all new photogenic places.  Albeit, in most cases, that's really just a generic cobblestone or rock background.  Something non-distracting.  In case you're curious, much of the Apple Watch & Garmin Fenix3 HR close-up photography was just done next to some centuries old pillar: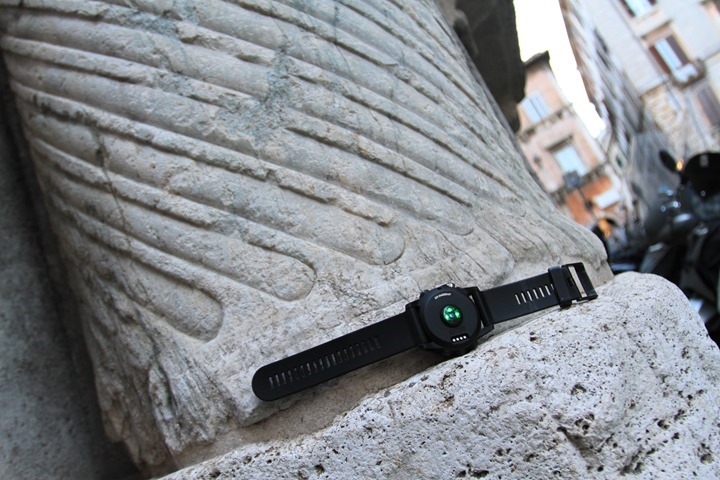 I'm always looking for a quiet side street for this sort of thing.  People usually give me weird looks taking pictures up close of watches.  Shrug.
5) Flew off to the Atlantic Ocean
Finally, we left Rome very early Sunday morning (well before sunrise) to catch two flights to the middle of the Atlantic Ocean.  Or rather, the eastern portion of the Atlantic Ocean.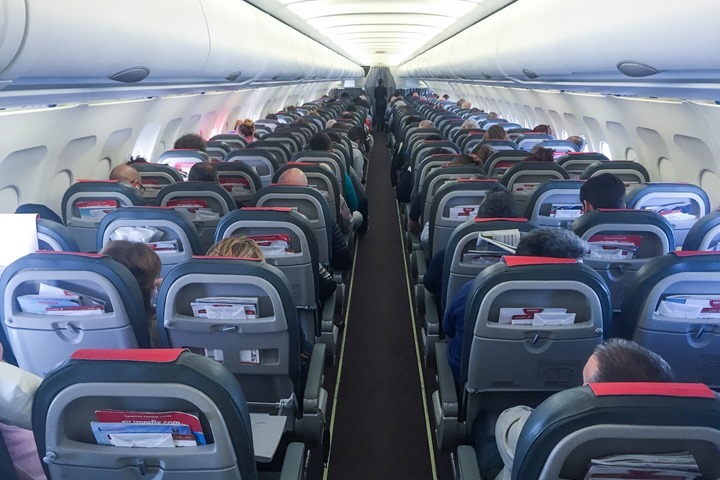 You can swing over to Strava to see a little peek at where we're off to next.  Or, it might just be to throw people off.  Perhaps we've already left.  More later this week!
Thanks for reading!