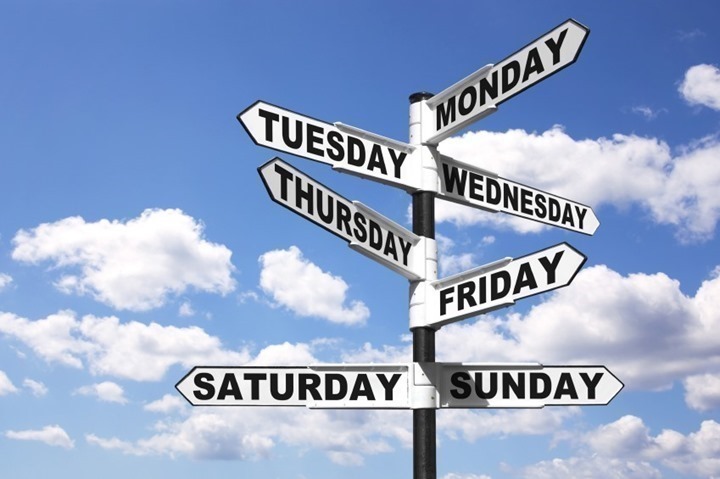 The Week in Review is a collection of both all the goodness I've written during the past week around the internet, as well as a small pile of links I found interesting – generally endurance sports related. I've often wondered what to do with all of the coolness that people write, and while I share a lot of it on Twitter and Facebook, this is a better forum for sending it on to y'all. Most times these different streams don't overlap, so be on the lookout at all these places for good stuff!
So with that, let's get into the action!
DCRainmaker.com posts in the past week:
Here's all the goodness that ended up on the main page of DCRainmaker.com this past week.
Saturday: Week in Review–February 20th, 2016
Sunday: Hands-on with Samsung's new Gear 360° camera
Monday: Garmin's new Vivoactive HR & Vivofit 3: Hands-on & First Run
Tuesday: 5 Random Things I Did This Weekend
Thursday: The Love You Wanted: $600 Gadget Giveaway Winner!
Friday Morning: The Apple Watch: Sport and Fitness In-Depth Review
Friday Evening: Garmin Fenix3 HR In-Depth Review
(For those keeping track at home, this is the first time I've ever released two In-Depth reviews on the same day!)
My YouTube Videos of Note!
Here's what's new in the realm of YouTube videos I've published this week.
First up – hands on with the Garmin Vivoactive HR:
Then a bit of how it looks while running (very short clip):
And finally, some goodness from the Samsung event with an overview of their upcoming 360° camera:
Stuff that I found interesting around the interwebs:
Here's a not-so-small smattering of all the random things that I stumbled on while doing my civic duty to find the end of the Internet:
1) Awesome 20-minute documentary on Mont Blanc trail running race and Nike running team: Really well done, definitely worth the time to watch over lunch (or breakfast, or a TV dinner). (via William M.)
2) RunKeeper shifts to Spotify Running service: This is the Spotify platform that basically picks songs to match your current running pace.  Cool stuff.
3) Velon's partnership & sports tech: Some interesting tidbits in a article regarding Velon's desire to bring more technology to the pro cycling realm.  Actually, someone tipped their hand on what's likely coming in a new GoPro in this…
4) Rumors for Wanda sports to buy ASO (and thus the Tour de France) resurface: Somehow though, given the general resistance of the French towards outsiders buying up French organizations – I don't see this is as likely.  Especially given how big a symbol the Tour is in France of French culture.
5) Measuring activity makes it less enjoyable: Well, for some anyway. (via Michal Z.)
6) Tipping in bike shops: A relatively simple guide.  Though, having been living in France for a while now, this whole tipping thing for everything thing takes some getting used to each time we fly back stateside.
7) Oral-B introduces smart toothbrush: I'm just waiting for it to start talking to boxes of candy and tell me things I don't want to hear.
8) Fitbit blows away 2015 numbers: The previous week we talked about Garmin, this time it's Fitbit.  Very impressive numbers.
9) One of Those Days – 3: The 3rd iteration to one of the most epically viral ski videos out there.  A must watch.
Crowd Funded Projects of Athletic Note:
I regularly sift through Kickstarter and Indiegogo (plus a few others on occasion) looking for sports projects.  If you're unfamiliar with projects, read my detailed post on how I decide which projects I personally back.  Note that as always with crowd funded projects, assume the project will be late and will under-deliver on features. Thus far, on the numerous products I've helped 'fund' (except a leather bike handle), that's been the case.
Sleep Shepherd Blue: A new brain-wave based sleep tracker (kinda like the now defunct Zeo).  (Via Eli)
Sports Technology Software/Firmware Updates This Week:
Each week I quickly highlight some of the new firmware, app, software and website service updates that I see go out. If you're a sports technology company and release an update – shoot me a quick note (just one liners is perfect, or Tweet it at me is even better) and I'll make mention of it here. If I don't know about it, I won't be able to post about it. Sound good?
Garmin Edge 1000 Firmware Update: This brings Varia Vision HUD support, and another bunch of other tweaks.
Garmin Edge 520 Firmware Update: Also adding Varia Vision HUD support.
Garmin FR630 Firmware Update: Fixes pace alert issues (and other bugs), adds in ability to download HR data from HRM-TRI/HRM-SWIM straps
Garmin FR230 Firmware Update: Same as FR630 firmware update.
Garmin FR235 Firmware Update: Same as FR230/630 firmware update.
Garmin Fenix3 Beta Firmware Update: Numerous new features, plus even more fixes/tweaks.
Polar V650 Firmware Update: Fixes Stages power meter support.
SRM PC8 Firmware Update: Adds in a whole host of new widgets (views), and other features.
—
Thanks for reading!