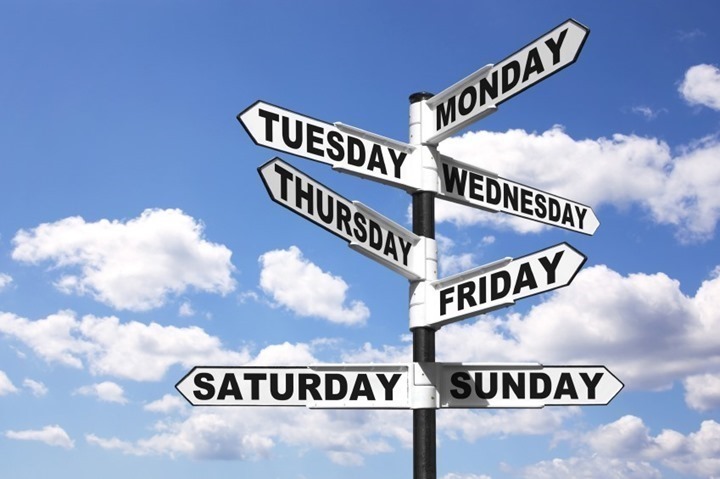 The Week in Review is a collection of both all the goodness I've written during the past week around the internet, as well as a small pile of links I found interesting – generally endurance sports related. I've often wondered what to do with all of the coolness that people write, and while I share a lot of it on Twitter and Facebook, this is a better forum for sending it on to y'all. Most times these different streams don't overlap, so be on the lookout at all these places for good stuff!
So with that, let's get into the action!
YouTube Videos I've uploaded:
On Thursday I headed out into the countryside to try out the new follow-me action cam drone, Airdog.  It was just me by myself, and all these shots are from my first ride with it trying it out.  Everything is controlled by a small remote control on my arm (sorta like using a Garmin).  Here's a very short montage I slapped together in a few minutes with the footage.  None of the footage is edited in any way.  But I learned a number of things that should make it look sweeter next time.
DCRainmaker.com posts in the past week:
Here's all the goodness that ended up on the main page of DCRainmaker.com this past week.
Monday: 5 Random Things I Did This Weekend
Tuesday: ISPO 2016 Sports Tech Roundup: FINIS Optical HR Swim Tracker, Kuai, Evalu, WatTeam and XMetrics
Thursday: Microsoft Band 2 In-Depth Fitness & Sport Focused Review
Stuff that I found interesting around the interwebs:
Here's a not-so-small smattering of all the random things that I stumbled on while doing my civic duty to find the end of the Internet:
1) Motor caught in cyclocross world championships: It was bound to be found/seen sooner or later, and the first case of someone being nabbed has arrived.  Congrats to UCI for continuing to focus on this, as well as also vindicating some folks in the cycling journalism world that have been covering this sort of thing being a possibility for a while (like Shane Stokes).
2) Snow swimming in Finland: (Yes, this is older) Not gonna lie, this is epic.  Especially the flip turns.
3) Battery life in wearables: A good article on the challenges of battery life in smart watches today.
4) Obstacle avoidance in trees for drones: This is cool, but keep in mind that anytime you're talking a CES keynote/stage demo, it's something well-rehearsed.  Also check out this related article, that's a very good and fairly objective read on the state of the industry (written by one of DJI's employees)
5) How Zano raised millions of dollars on Kickstarter and backers got nothing: If you have some time (it's long), this is probably the best article to read this past month.  Very solid, and I suspect some amazing parallels to other projects of interest to readers here.  A key takeaway here being that merely having something that appears to function on video, is totally different than something that is actually a useful device day in and day out for end-consumers.
6) Pro cycling team to use Zwift to pick 2017 rider: Pretty cool idea – and another example of Zwift's savvy when it comes to the merging of the pro cycling scene with getting subscribers.
7) Periscope adds GoPro integration: Those of you watching my Periscope feed this past week got to see me trying this functionality out during a night ride around Paris.  Keep an eye on my feed for some live skiing footage this week (assuming it stops raining…).
8) Pebble smart strap adds optical HR & wireless charging: A brilliant example of extensible (connected) straps.  Especially if it's true that it uses Mio HR technology, which means it's likely to actually be accurate. (Thanks Ted)
9) Dog bandits half-marathon, and podiums: Well, sorta podiums.  Seriously, start to finish. (Thanks Randy)
10) Google MyTracks app to die: I can't say I'm too surprised.
11) British motorist jailed for driving head-on at cyclists: Well then, that's just bat-crap nuts.  Seriously, watch the video. (via Marc)
12) Fitbit captures exact moment man's heart breaks: Ahh…so sad! But, yet, pretty cool. (Via, my Dad)
13) Product delays of note: While I don't have any links – just an FYI that the Wahoo ELEMNT release has been delayed while they sort out a communications issue.  Meanwhile, the Fly12 shipments have also been held up after discovering an issue with the video sensor.
Sports Technology Software/Firmware Updates This Week:
Each week I quickly highlight some of the new firmware, app, software and website service updates that I see go out. If you're a sports technology company and release an update – shoot me a quick note (just one liners is perfect, or Tweet it at me is even better) and I'll make mention of it here. If I don't know about it, I won't be able to post about it. Sound good?
TomTom Spark firmware updates: It gains 24×7 HR monitoring, among a few other tweaks.
WKO4 now available for PC: You'll remember the Mac version launched this past summer.
Garmin adds HR charts on Vivosmart HR: Nifty little graphs on your wrist.
Best Bike Split gets Zwift workout & Garmin FE-C support: Pretty cool, and really nice example of integration from the company.
Polar V650 gets route guidance: One step at a time, the unit is getting more and more features.
–
Thanks for reading all!