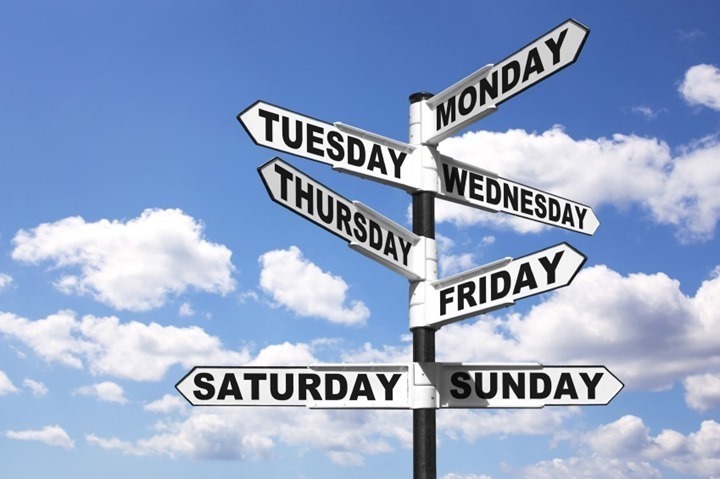 The Week in Review is a collection of both all the goodness I've written during the past week around the internet, as well as a small pile of links I found interesting – generally endurance sports related. I've often wondered what to do with all of the coolness that people write, and while I share a lot of it on Twitter and Facebook, this is a better forum for sending it on to y'all. Most times these different streams don't overlap, so be on the lookout at all these places for good stuff!
So with that, let's get into the action!
DCRainmaker.com posts in the past week:
Here's all the (albeit limited) goodness that ended up on the main page of DCRainmaker.com this past week.
Monday: A Few Days in New York City
Wednesday: How to get your trainer apps on the big screen
Stuff that I found interesting around the interwebs:
Here's a not-so-small smattering of all the random things that I stumbled on while doing my civic duty to find the end of the Internet
1) BMW concept car comes with built-in drone: But it's not the drone that caught my eye – but the TomTom action camera that's hanging from the drone.  This is particularly strange since they took the DJI Inspire 1 drone, with it's incredible gimbal-capable 4K camera, and swapped it out for a non-4K action cam without a gimbal that can't be streamed lived like the built-in camera.  It's like going from a Dodge Viper to a Ford Fiesta. Nothing wrong with either, but…why?
2) Rossignal teams up to track skiing metrics in your skis: We saw little bits of this last year at CES, but this is starting to become more mainstream.  Expect to see much more of this at CES in 10 days.
3) Changes to UCI Technical Rules: Some interesting little quotes in here, especially around things like changing saddle position rules (yes, they actually have those) in response to British Cycling showing higher injuries because of the rules.
4) Moto 360 Sport Started Shipping in France: Yes, I will be poking at this.  While it started shipping in France recently, I shipped myself to the US and Canada (where it's not yet shipping).  Nonetheless, the Moto 360 Sport I ordered is sitting at the CupCakery awaiting my return next weekend.  As for a 'review', we'll see.  But I expect to do some sort of post or impressions on it.  Right now initial sporting impressions look rather…limited (both with respect to the reviews I've seen, as well as the device).
5) CompuTrainer Recall: This was also a few weeks ago – but I really want to ensure folks see this.  CompuTrainer has recalled the blue flywheels on certain older units.  In certain situations (a handful) the wheel can explode, causing the metal fragments to enter your body. Seriously. There are some very graphic photos and x-rays (separate incidents).  RacerMate is making it easy to get a new flywheel, though they aren't doing a great job at highlighting it or getting the word out (still not even listed on their site or any social media channels).
6) Misfit creates a cycling cadence sensor/activity tracker combo: This is a cool idea.  They've taken their Misfit activity tracker and made it so you can clip it to your shoe. My understanding of the specs is that it will allow you to also broadcast Bluetooth Smart cadence to compatible apps/devices. Sweet!  This is the kind of out of the box thinking that makes a ton of sense if you're a cyclist that otherwise wants activity tracking.
7) Paris and Rome Reveal 2024 Olympic Bid Venues: Kinda bummed to see the French sites so spread out – far from Paris (a 5 hour train ride).  I've never been a fan of Olympic host cities having these far-flung venues.  In my opinion it should be no more than 1-2 hrs by ground-based transportation between the host city and a venue.
8) Drone nearly takes out World Cup skier – but that's not what's interesting: While the mainstream media focused on a commercial drone (by the race organization) when it fell from the sky – nobody seemed to cover why.  This thread however talks to it a bit, which essentially comes down to a manually triggered safety system being responsible (third comment from the end of the page I linked).  Pretty interesting.
9) UK Cyclist Believes His Bikes Were Stolen due to Strava rides: Interesting, and not the first time we've seen this either (I think the other time was also in the UK).  That said, I'm not sure on this one.  A £500-£1,000 bike isn't all that expensive in the realm of bikes. If a thief is looking at Strava for potential targets, the vast majority of Strava users have profile pics or uploaded pics with their bikes.  Why target lower-priced bikes versus much more expensive ones that are readily found?  Either way, that's why Strava has the home zone feature, albeit not quite bullet-proof depending on where you live. (via Randy)
10) A Portlander is running Star Wars Themed routes: Very cool – definitely tons of planning going into that! (via Austin L.)
Sports Technology Software/Firmware Updates This Week:
Each week I quickly highlight some of the new firmware, app, software and website service updates that I see go out. If you're a sports technology company and release an update – shoot me a quick note (just one liners is perfect, or Tweet it at me is even better) and I'll make mention of it here. If I don't know about it, I won't be able to post about it. Sound good?
Garmin Varia Radar Firmware Updates: Adds new items, tweaks/fixes for others.
Garmin rolls out Windows (universal) App for Windows Phone and other devices: Definitely didn't expect to see this.
Polar adds V650 Sync for Mac OS X El Capitan: Straightforward enough.
Polar announces planned updates for A360: Fixes for running HR issues, as well as adds around re-broadcasting and continual HR modes.
Garmin Forerunner 230/235/630 Beta Firmware Updates: Mostly around pace issues, plus a few other fixes.  See relevant link within that listing for each product.  Also a FR225 update with a minor fix.
Garmin Fenix3 Beta Firmware Update: Further new features after previous major new feature beta the week prior.  Lots of cool new stuff.
—
With that – thanks for reading folks!