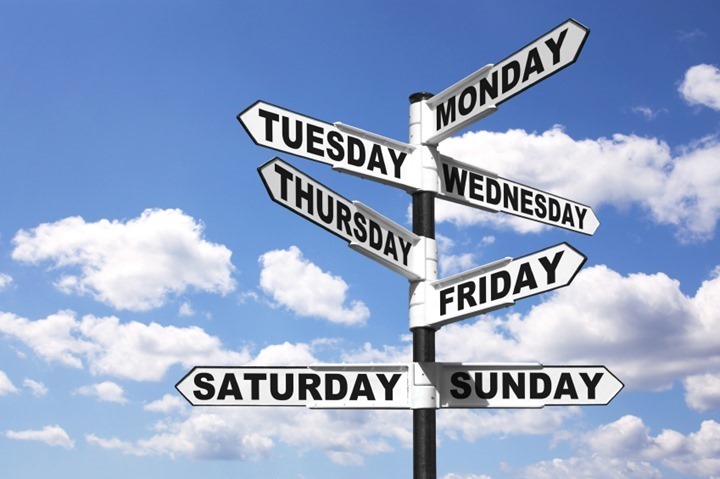 The Week in Review is a collection of both all the goodness I've written during the past week around the internet, as well as a small pile of links I found interesting – generally endurance sports related. I've often wondered what to do with all of the coolness that people write, and while I share a lot of it on Twitter and Facebook, this is a better forum for sending it on to y'all. Most times these different streams don't overlap, so be on the lookout at all these places for good stuff!
So with that, let's get into the action!
DCRainmaker.com posts in the past week:
Here's all the goodness that ended up on the main page of DCRainmaker.com this past week.
Monday: Week in Review–October 19th, 2015
Monday: 5 Random Things I Did This Weekend
Tuesday: A few quick thoughts on Polar's new A360 with optical HR sensor
Wednesday: Everything you ever wanted to know: Garmin's new Forerunner 230, 235, and 630 watches
Thursday: Hands-on with See.Sense ICON Smart Bike Lights
The DCR Podcast:
Here's the low-down on what was covered this past week in the DCR podcast:
– A brief discussion on the new Garmin devices
– How to fix Garmin wonky altimeter issues
– Thoughts on Stages power meter pricing (and the field in general)
– Whether or not BSX is doing the right thing with their Gen2 devices
– Is the extra money worth it for a Fenix3 over a Fenix2?
– Understanding altimeter smoothing
– Who will buy Strava?
– Where will HR optical sensors go with heart rate variability?
– Connect IQ thoughts
Thanks for listening! Subscribing and rating in iTunes is much appreciated, and be sure to send in your questions via the voice mail widget at the bottom of the podcast page!
Stuff that I found interesting around the interwebs:
Here's a not-so-small smattering of all the random things that I stumbled on while doing my civic duty to find the end of the Internet:
1) Death threats, doping and disillusion: The troubling state of cycling in Colombia: Wow. Just wow. Definitely worth a read. Especially the part on what the country's top official thinks. Unreal.
2) Crazy GoPro footage from last weekend's Red Bull mountain biking event: While there's still controversy over the number of riders injured during the event, this video helps to put in perspective just how nuts the course is/was.
3) Garmin drops price of Vector by $200 – still too pricey: I've decided I'm going to keep beating this drum until someone at Garmin understands: Vector is [still] overpriced (now at $1,299).  It's overpriced because the PowerTap P1 is $100 less and far easier to use and just as accurate.  Further, it's far less fiddly than Vector is.  Yet for some reason Garmin believes people will pay $100 more for something that's more complex to use and more prone to installation errors.  Perhaps it's because they believe people will buy into Cycling Dynamics.  And sure, some will fall trap to the marketing.  But Garmin really needs to own the story on what on earth to do with all that data.  After 2 years you can't keep claiming "Well, someone else will figure out a cool use for it."  Start by allowing users to opt-in on Garmin Connect to sharing Vector data so researchers/scientists can access it (just remove the GPS track for privacy).  Then, try and actually educate people on what to do with the data using informative, long, and well-written posts or documents.  Not just 2 minute marketing videos with slick graphics shot in pretty mountain locales.  It's cheaper to produce a written piece than marketing videos anyway.  And then finally…drop the price so that it makes sense in the market – I can't see recommending Vector for any more than $999 right now. $1,299 is just ludicrous.
4) An impressive look at the warranties of outdoor gear companies: Pretty cool listing, and definitely a solid guide to use when purchasing anything in the space.
5) Fitbit Security Hole – Moderate or Massive? There isn't a question here on whether there's a security hole – that's been confirmed, it's rather the implications of it.  Specifically the ability for a compromised device plugged into a computer to infect the computer and potentially associated networks.  Fitbit says that risk is low, a security researcher sorta-claims it's possible (but doesn't demonstrate that part of the attack).  In any case, being in the IT field and having spent a fair bit of time on the security side – it's interesting given how pervasive these devices are at top levels of government and elsewhere in industry.
6) What is a SwimRun race? Turns out, a lot of getting wet and cold…repeatedly.  Interesting little video below on it.
7) A photo-tour of Nike's headquarters: Kinda neat, always interesting to see the various workout rooms that such campuses have. (via Sport Tracks)
8) You can now purchase gigantic 4ft tall stickers of famous runners: Yes, seriously.  No, they don't offer one of me (thankfully).
9) The Ale Trail – Lake Tahoe's new Beer Trail: Pick your favorite sport, and the associated trail will ensure you've got frequent beer stop options.
Sports Technology Software/Firmware Updates This Week:
Each week I quickly highlight some of the new firmware, app, software and website service updates that I see go out. If you're a sports technology company and release an update – shoot me a quick note (just one liners is perfect, or Tweet it at me is even better) and I'll make mention of it here. If I don't know about it, I won't be able to post about it. Sound good?
Polar M400 Smart Notifications for Android Update: Finally! Android users can now feel the love with smartphone notifications.
Polar Flow New Sport Profiles: Polar creates sport profiles to get more precise calorie calculations – this week they added a crapton of new ones.
Garmin FR225 Firmware Update: Updates to HR-based calorie calculations, Bluetooth connectivity tweaks and more.
Garmin Vivofit, Vivofit2, VivoSmart Updates: Lots of little random updates here for each unit.
Garmin Fenix3 Beta Firmware Update: Continued tweaks and minor adds. Remember this is the Fenix3 BETA edition, not production.
Varia Headlight and Taillight Firmware Updates: Minor changes.
–
Thanks for reading all!