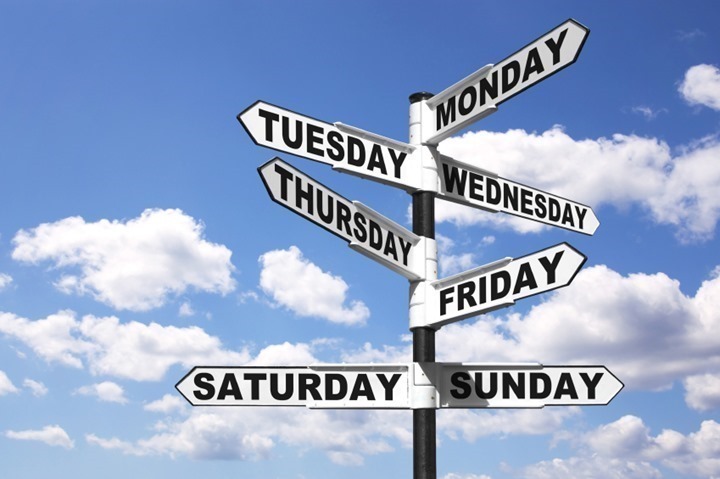 The Week in Review is a collection of both all the goodness I've written during the past week around the internet, as well as a small pile of links I found interesting – generally endurance sports related. I've often wondered what to do with all of the coolness that people write, and while I share a lot of it on Twitter, Facebook, and Google Plus, this is a better forum for sending it on to y'all. Most times these different streams don't overlap, so be on the lookout at all these places for good stuff!
So with that, let's get into the action!
DCRainmaker.com posts in the past week:
Here's all the goodness that ended up on the main page of DCRainmaker.com this past week.  Been unearthing myself from being out a bit lately, so you're starting to see a bit more pop-out on the blog, as well as catching up a few…thousand…e-mails.
Sunday: More than you ever wanted to know about power meters in pro cycling
Monday: The Tour de France in Paris: Riding it, watching La Course, and the Finish
Tuesday: In Just 7 Days…
Friday: TdF 2015: Comprehensive list of Strava & TrainingPeaks pro uploads by stage
Tons on tap for this upcoming week though with the Giveaway Extravaganza and a few product reviews to be released.
The DCR Podcast:
Here's the low-down on what was covered this past week in the DCR podcast:
– Discussion of the Tour de France, Tour power meter data, and more!
– Chatting about my little sailboat trip to Croatia for a week (and loss of $5,000 in action cams and watches)
– How openwater swim watches work
– Changing your workout modes in the middle of a workout
– Strava vs Training Peaks and other platforms
– Writing posts on apps/web platforms
– The international trainer purchase rule
Thanks for listening! Subscribing and rating in iTunes is much appreciated, and be sure to send in your questions via the voice mail widget at the bottom of the podcast page!
Stuff that I found interesting around the interwebs:
Here's a not-so-small smattering of all the random things that I stumbled on while doing my civic duty to find the end of the Internet:
1) La Grand Boucle was a grand disaster: An interesting look back at what was effectively the first variant of the women's Tour de France slightly more than a decade ago.
2) Stolen bike returned to woman who rode it all the way from D.C. to Portland: Neat to see a stolen bike actually returned. (via the WashCycle)
3) GoPro to launch new video editing app and licensing portal: The licensing portal may be a brilliant move, especially if they can shift the mindset of people to share their content on GoPro's portal versus YouTube in the pursuit of earning a few pennies.
4) GoPro's Tour de France 2015 on-bike footage playlist: As the title implies, this is a massive collection of footage that was (mostly) shot on-bike.  Cool stuff.
5) Sony to enter the camera drone business: Not to be left outdone by GoPro's planned drone, Sony is also getting into the game.  Logical given their existing action cam business.
6) LeMond demonstrates hidden bike motor: I'm sure we'll continue to see much more coverage of hidden motors in the future.  In the meantime, this short demo shows how it works.  Also worthwhile reading is UCI President Brian Cookson's thoughts on it from within a piece on CyclingTips this weekend.
7) Getting a DQ due to official cheerleaders assisting in the finishing chute: Lots of controversy over this race last weekend.
8) Unveiled – the Swiss Side Instrumented bike: Lots of interesting data here, all combined onto video on the Garmin VIRB while riding.  This btw, is actually a perfect example of why Garmin needs to enable custom FIT recording within the Connect IQ apps.  They could have recorded additional sensor data straight to that and then easily shown it within Garmin VIRB Edit. (via Aerogeeks)
9) Entire downhill mountain bike run captured in a single shot: Pretty cool little video by well known company Teton Gravity Research, all shot on the back of a truck (seriously).  You can see more 'how they made it' clips and such in the link above.
10) Pro triathletes get together and form union: Said union managed to get itself in hot water a mere few hours into the announcement though when one of the leaders asked Lance Armstrong for assistance. #Fail.
11) The longest parade: A great photographic and behind the scenes look at the Tour de France caravan (from inside the caravan) by Caley Fretz.
12) TeachersCenter: if ESPN SportsCenter were about teachers instead: Pure awesomeness (especially since the vast majority of my family on both my side and The Girl's side are teachers)
13) The business of eSports in number: While most following the blog here side more with traditional sports, the business of electronic sports is getting to be massive.  A worthwhile browse of the link.
14) Well that escalated quickly…into a driver chasing after a cyclist on foot and doing a face plant: While the driver holds the lion's share of the guilt here, it's hard to say the cyclist certainly didn't drive that escalation.  The money shot is at 3:25ish.
Crowd Funded Projects of Athletic Note:
I regularly sift through Kickstarter and Indiegogo (plus a few others on occasion) looking for sports projects.  If you're unfamiliar with projects, read my detailed post on how I decide which projects I personally back.  Note that as always with crowd funded projects, assume the project will be late and will under-deliver on features. Thus far, on the numerous products I've helped 'fund' (except a leather bike handle), that's been the case.
(Nuttin of interest this week)
Sports Technology Software/Firmware Updates This Week:
Each week I quickly highlight some of the new firmware, app, software and website service updates that I see go out. If you're a sports technology company and release an update – shoot me a quick note (just one liners is perfect, or Tweet it at me is even better) and I'll make mention of it here. If I don't know about it, I won't be able to post about it. Sound good?
Garmin Fenix3 firmware updates: Both this and last week, adding in some new features and other bug improvements.
Garmin Edge 520 firmware update: These units starts shipping this week, so this is likely just a baseline first update.
Garmin Epix firmware update: Tons of new little features, a bunch of updates.
Garmin FR920XT firmware update: Updated support for HRM-TRI/SWIM and a few other adds.
Garmin Edge 1000 firmware update: This adds in the promised Strava segment support (fairly early in the announced release timeframe).  The Edge 510 & 810 updates are still pending (promised by the end of September).
Polar announced Windows 10 compatibility: All good, as long as you aren't using the V650.
Zwift adds trainer support: They've added to their beta side support for the Real Turbo Muin, RealAxiom, RealPower, RealTour and Real E-motion rollers.  (no link available, just in newsletter)
GoPro Hero4 Silver & Black Firmware Update: Adds new editing feature to camera itself, along with a few other tweaks.
—
Thanks for reading!