Here's what I was up to this past weekend, the whole of which was actually spent home in Paris. Woot!
1) Packet Pickup for the Paris Half-Marathon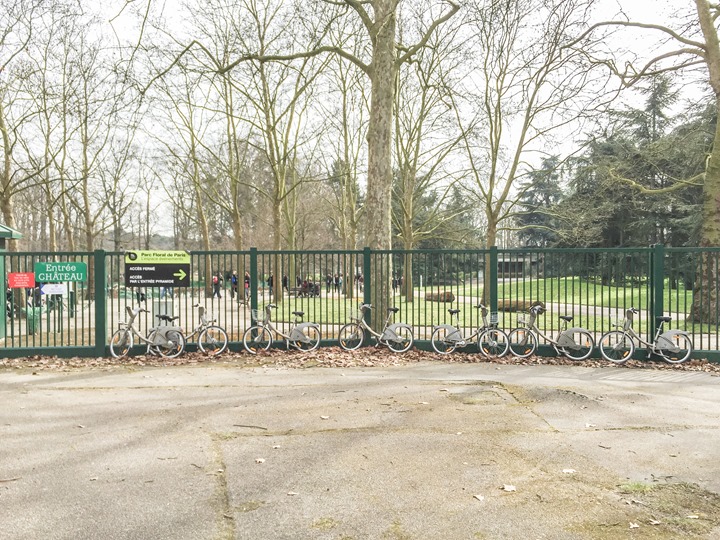 On Saturday morning I headed up to the Bois de Vincennes to pickup my packet for the race.  The expo is held in a convention-ish sorta building that's basically in the middle of the floral gardens.  Which makes for a nice distraction when the line to get in stretches 100m from the front gate: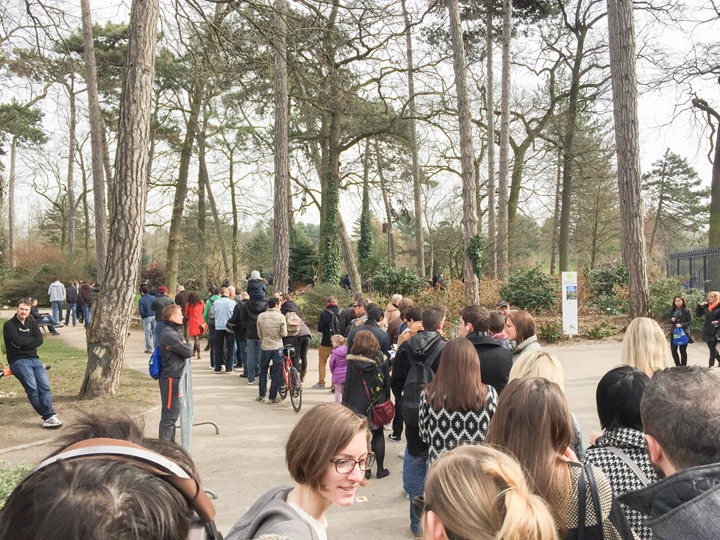 Once inside, they even had a massive aid station poster – allowing you to visually re-enact all steps of the aid station pickup process.  I could actually see this being fairly valuable if you were a first time runner and not familiar with how aid stations worked.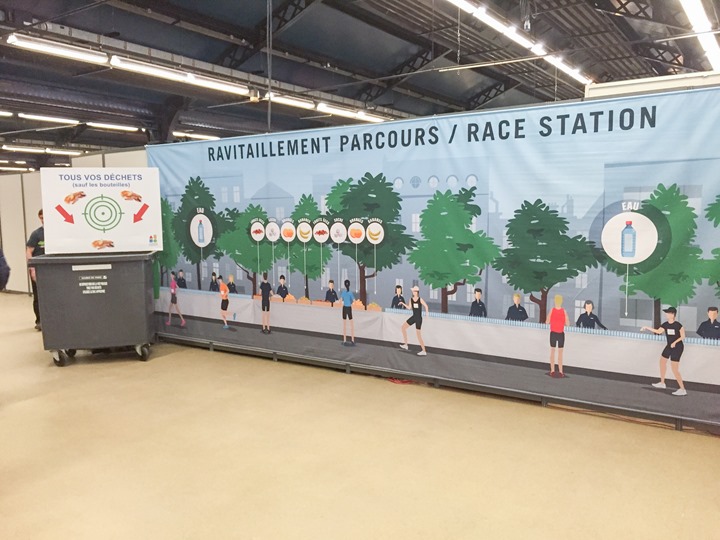 Of course there was the packet pickup itself (very efficient).  And then after that they had a reasonably impressive expo.  I'll give European races credit in that in general the packet pickup expos tend to be much better done than US races of the same size.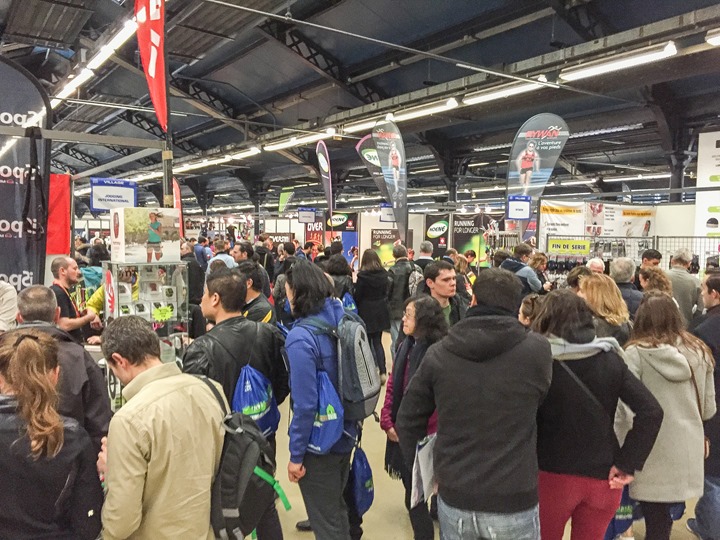 I thought it was interesting that as I left the expo they had chip scanners setup.  This is often done near the pickup area instead, so you basically can see that your chip is working (usually tied to a TV screen that your name flashes).  In this case, no TV's, so looks like for some sort of internal testing.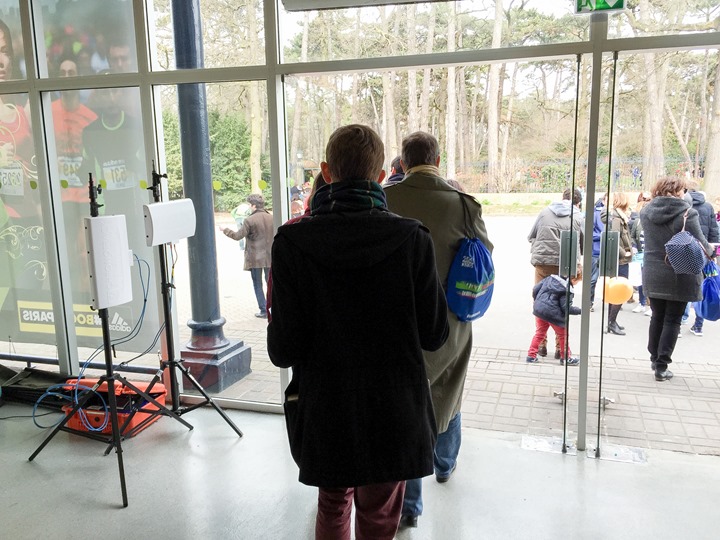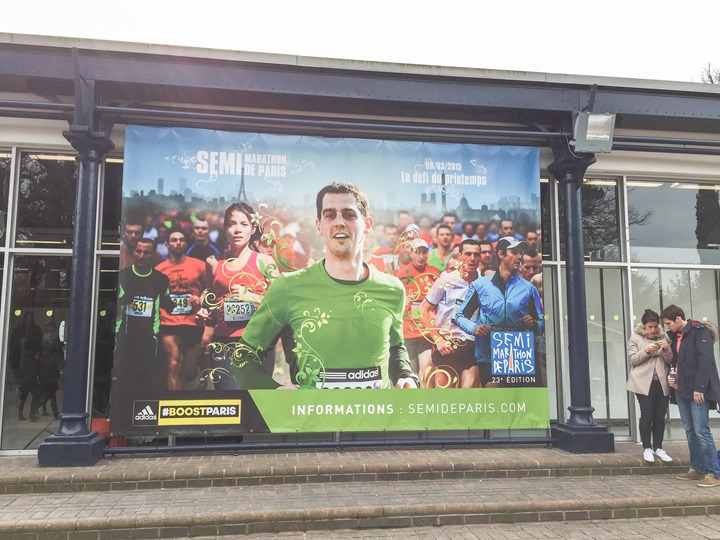 Finally, on the way out of the park, I stumbled into a peacock.  It was free to wander wherever it liked.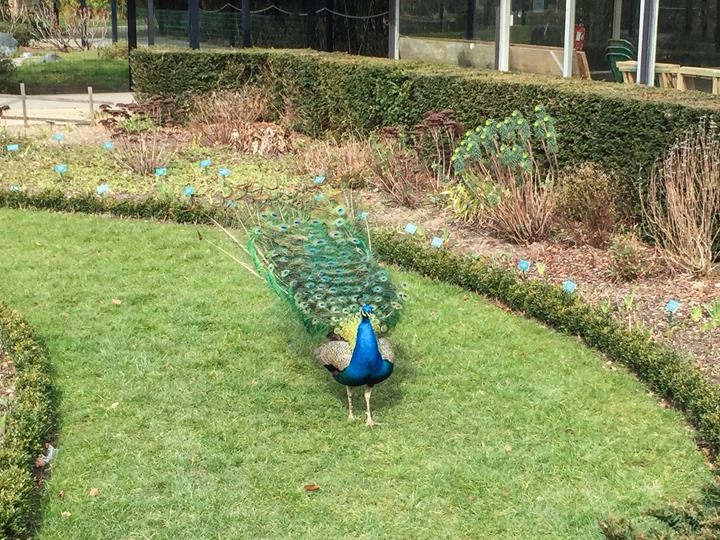 I waited a minute or so, to which it then opened up its feathers.  Really impressive.  The photo doesn't come close to doing it justice, it's just cool how the whole 'system' works – no electronics required.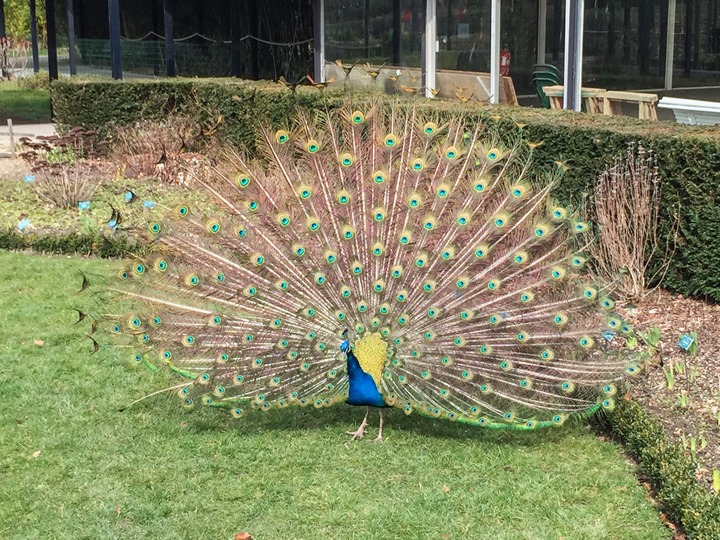 With the peacocking having…puffed…I figured that's kinda the highlight of my day, so I headed on home.
2)  Running the Paris Half-Marathon
As one might assume by the packet pickup notation above, I did indeed run the Paris Half-Marathon this weekend.  It wasn't really treated as a race on my schedule, more just a training run that I happened to have signed up for a long while ago.  So don't have any expectations of PR's or the like.  Just a tour of the city on a sunny Sunday morning.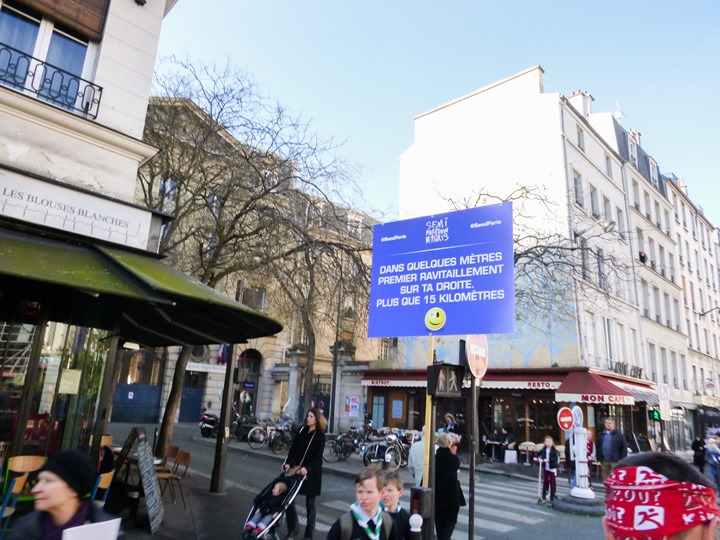 I'll post some (likely entertaining) comments on the run tomorrow.
3) Enjoyed the nice weather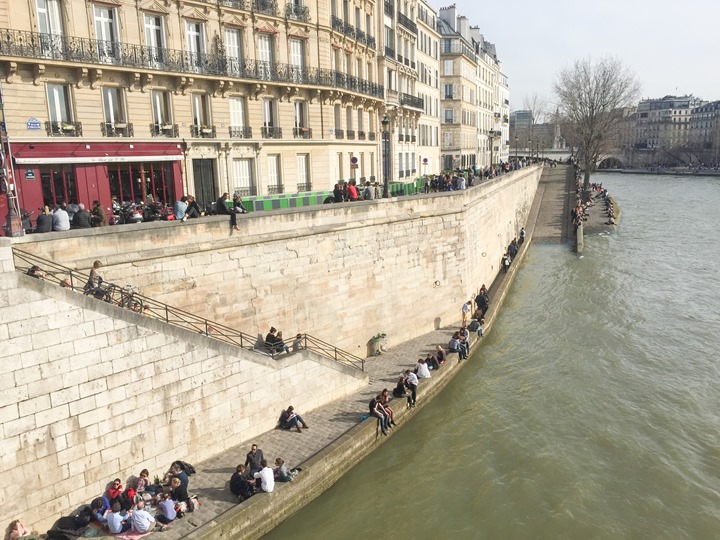 This weekend in Paris was absolutely beautiful out.  The weather was 60-70°F during the day (15-21°C), and mostly blue skies.  So on Sunday after the race we just bumbled around the areas near our house for a short bit, enjoying the weather and the summer-like crowds.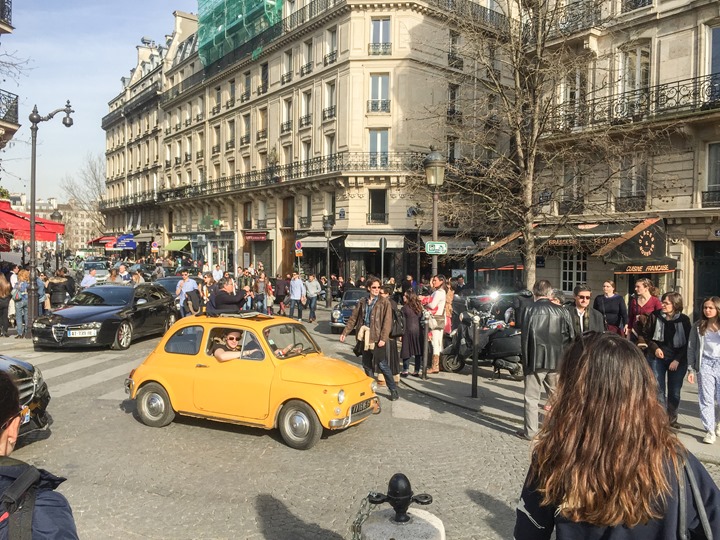 The river areas were packed with people, mostly picnicking.  The river is still running a bit high, but thankfully all of the quay areas are above water, so lots of sitting grounds.  You can see across the way the quay completely packed with people.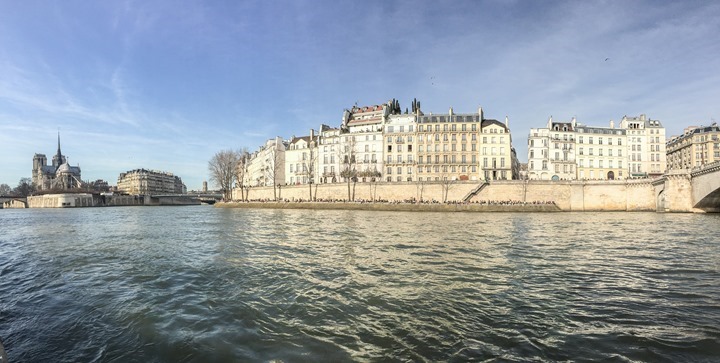 It was by far the warmest weekend of the year, and felt like spring just kicked off.  Oh, and thankfully for us in Europe, we didn't do the whole daylight savings time thing this weekend.  Ours doesn't happen till the end of the month.
4) Unboxed a bunch of stuff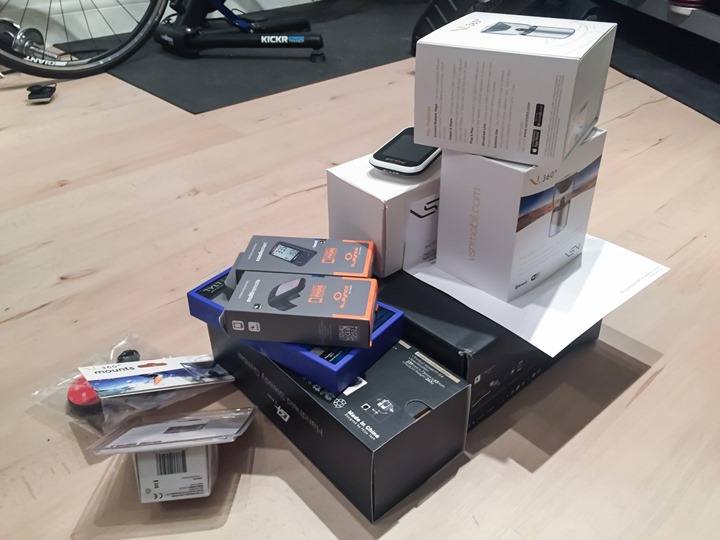 Had a bit of a backlog over the last week or so with new stuff coming in, so caught up and unboxed it Sunday night.  There was the V.360 action cam, which records in 360°.
I actually brought it a few weeks back, and then somewhere in that timeframe they sent another unit over with a note saying the first unit had some sort of Bluetooth defect which meant I couldn't connect to it that way (which would have been sad).  Good to see them proactively sending out replacements.
In any case, toyed with that a bit.  Though, until YouTube carries through and delivers on their January promise of supporting 360° videos in the player, I don't expect much pickup of the space.  Once that happens, then things will get interesting quickly.
That said, I'm actually reasonably impressed with some of the functionality exposed through the app.  I love that I can connect it to an existing WiFi network, and then access it that way (plus direct WiFi connect like a GoPro/similar).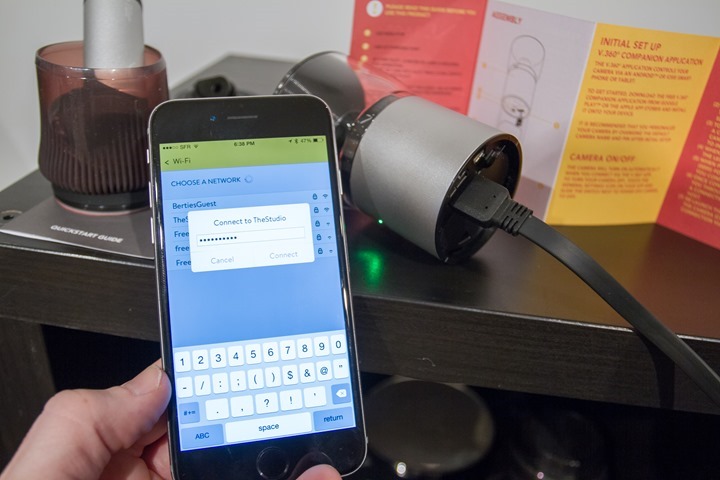 There's also some other random stuff in the unboxing pile that's not so much for reviews, as supporting reviews.  I bought this handheld gimbal for the GoPro Hero4, which might help me get clearer/less bouncy shots while running of watches (I've tried ones with counter-weights, but that hasn't worked that well).  Primarily of instant pace videos which y'all like so much.  We'll see how well it works in real life for that.  I've previously done a bit in post-editing to correct for it…but that's a pain in the butt.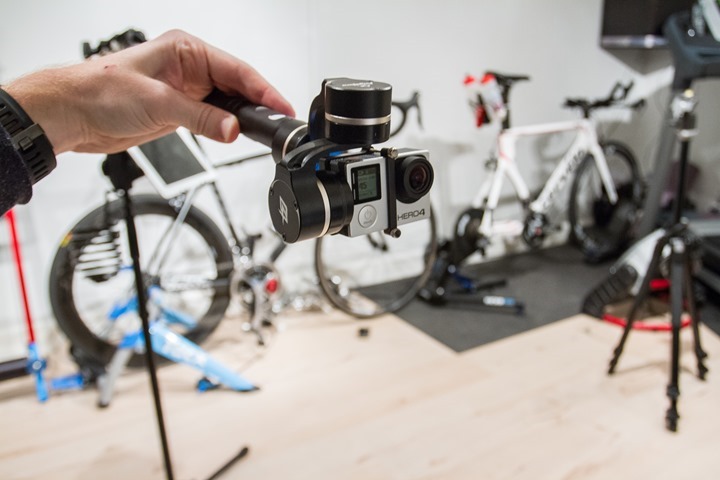 Even if it doesn't quite work for what I want, I'll give it credit in that it's really cool to play with for other scenarios.  I think this is an area that hurts other action cam makers like Garmin, which don't have this depth of 3rd party accessories that filmmakers often use.
Of course, as seen above there's other goodness in the unboxing pile such as the final production version of the Polar V650 (which also started shipping last week to consumers as well).  So that officially finds a home on the bike starting this week too, likely for release of review the first week or so of April.  It's a bit trickier to review bike products due to lack of bike when on work trips.
5) Things of future note
I actually don't have a 5th random item this weekend.  Aside from doing exciting things like cleaning the office/studio/cave space quite a bit, it wasn't a crazy packed weekend.  Though, I don't remember a lot of free time either.
So, instead, here's a few 'futures' notes:
A) The Garmin Vivoactive final production unit, along with the Vivofit2 units/bands shipped from Garmin to me on Friday, so they should arrive today in my US forwarding box, and then will be here in France by time I get back home later this week.  I'll plan a Vivoactive post probably on/around March 31st, about three weeks from now.  The Vivofit2 will follow that.  Epix still remains in development by Garmin, so no timeline for review until a unit is in my hands.
B) The next watch review I'll publish will be of the Epson Runsense SF-810 optical HR/GPS watch.  I've been wearing this one a heck of a lot longer than most watch reviews.  I'll also do a brief roundup of the rest of the units in that line-up, but I'm largely going to focus on that watch.  This will be out either later this week, or early next week (for real's this time).
C) I'll be in Bahrain this week for work, though as always I don't expect much spare time outside the meetings.  I've spent quite a bit of time in Bahrain in the past, so I'm fairly familiar with it.  And, it doesn't hurt that Dairy Queen is in the airport right outside customs/arrivals.  And yes, they have Blizzards there too.  It's brilliant.
D) I'll be watching the Apple Watch presentation later today.  If there's things that are noteworthy, I might write a post with my thoughts on it.  I know many have asked for my thoughts, so if there's new information of significance to the sport realm – I'll consider a post.  Else, I'll post once the watch comes out next month.  And to be clear, I don't have a unit today.  And despite a significant rise of visitors to the site from Apple corporate networks over the past few months – I don't have any direct contacts there.  So I'll be buying a unit to test like everyone else.
–
That is all – thanks for reading!