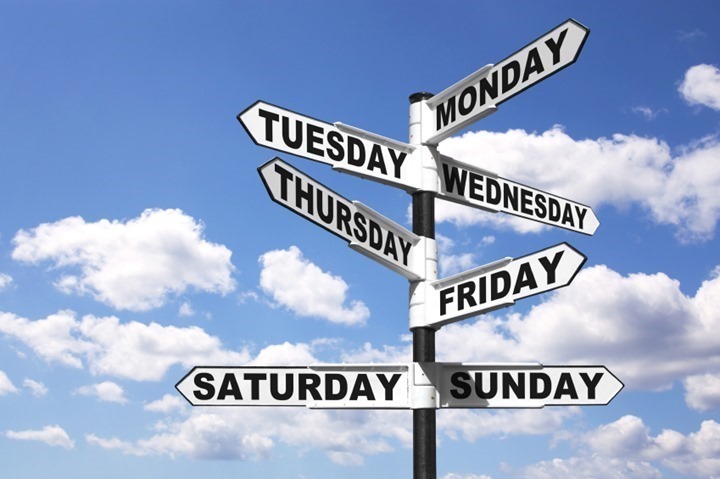 The Week in Review is a collection of both all the goodness I've written during the past week around the internet, as well as a small pile of links I found interesting – generally endurance sports related. I've often wondered what to do with all of the coolness that people write, and while I share a lot of it on Twitter, Facebook, and Google Plus, this is a better forum for sending it on to y'all. Most times these different streams don't overlap, so be on the lookout at all these places for good stuff!
So with that, let's get into the action!
DCRainmaker.com posts in the past week:
Here's all the goodness that ended up on the main page of DCRainmaker.com this past week:
Sunday: Week in Review–February 1st, 2015
Monday: 5 Random Things I Did This Weekend
Monday: A quick update on Polar's planned software updates
Tuesday: The Zeal HD2 Snow Goggles with Built-In HD Camera In-Depth Review
Tuesday: Sports, Drones, and Follow-Me Aerial Action Imagery: A State of the Industry
Wednesday: Under Armour (owner of MapMyFitness) buys both MyFitnessPal and Endomondo
Friday: A look at GoPro's new firmware updates, including time lapse capability
Stuff that I found interesting around the interwebs:
Here's a not-so-small smattering of all the random things that I stumbled on while doing my civic duty to find the end of the Internet:
1) Tip of the day – don't hide your meth inside your bike tire: Apparently CBP actually knows to check there. Impressive. (via Bike Hugger)
2) A bulletproof suit: Ok, this isn't so much endurance sports related as just cool.  Though, perhaps they can make a cycling kit version – just in case another person gets shot in a cycling race again.
3) A look at using Moxy data within a cycling center: Cool to see examples of using the data within cycling training, especially more specific and concrete examples with real world athletes.
4) Subway Super Bowl Commercial – Tough Dodger: In the event you might have been unavailable during the Super Bowl and have otherwise somehow missed this.
5) Microsoft Unveils Image Composite Editor Update: This free app is cool if you want to create one of those collage-style images that shows a dozen versions of you doing a jump or similar.
6) YouTube testing out multi-angle/camera videos: This could be very cool for sports use.  You can click on the demo video to watch it and then change to different cameras as you see fit.
7) How Instagramming and YouTube can get you in trouble with the National Parks: Pretty interesting stuff, especially in the middle section of the article.  The kayaking thing is kinda nuts.
8) Dubai Tour 2015 – Stage 3 Finish: Do appreciate the climb here to the finish is at 17-20% grade.  The last few seconds you can see the valley down below to get perspective.
9) Extreme Mountain Biking Through a Mall:This is nuts. Like in a totally awesome kinda way nuts.Escalators, department stores and all!  (via Justin M.)
10) Inflatable airbag for downhill skiers to make debut: This weekend at the World Cup in Beaver Creek, Colorado, the suit will be available for athletes.  Pretty fascinating stuff.  Interesting to note they've never had a false-inflation. (via Joe Lindsey)
Crowd Funded Projects of Athletic Note:
I regularly sift through Kickstarter and Indiegogo (plus a few others on occasion) looking for sports projects.  If you're unfamiliar with projects, read my detailed post on how I decide which projects I personally back.  Note that as always with crowd funded projects, assume the project will be late and will under-deliver on features. Thus far, on the numerous products I've helped 'fund' (except a leather bike handle), that's been the case.
Hydropacer: A Portable LED Virtual Swim Coach: Interesting stuff, though, seems like it'd be pretty tricky to deploy/utilize unless you 'owned' the pool and/or swim lane.  I'd never be able to use it in the pools here in Paris. (via Mike B.)
Sports Technology Software/Firmware Updates This Week:
Each week I quickly highlight some of the new firmware, app, software and website service updates that I see go out. If you're a sports technology company and release an update – shoot me a quick note (just one liners is perfect, or Tweet it at me is even better) and I'll make mention of it here. If I don't know about it, I won't be able to post about it. Sound good?
Polar Flow Update: Lots of goodness there with a slew of new features (click the expandy thing on the link for details)

Garmin Vivosmart firmware update: Minor bug fixes (via GPS Information)
–
Thanks for reading, and have a good remainder of your weekend!