Wahoo Fitness has announced their first major addition to the TICKR X heart rate strap, which brings with it a gym workout functionality mode that automatically recognizes a slew of different strength workout routines.  This new functionality allows you to use the TICKR X in conjunction with both Wahoo Fitness apps as well as 3rd party apps to walk you through workouts, automatically register and record reps, and then keep track of your best efforts in each category.
At the same time, the company has announced access to their API so that 3rd party apps can dig into and leverage much of this new functionality within their 3rd party app offerings.
I'll go ahead and run through each of these new areas separately, so let's dig into it!
Strength Workout Automatic Recognition: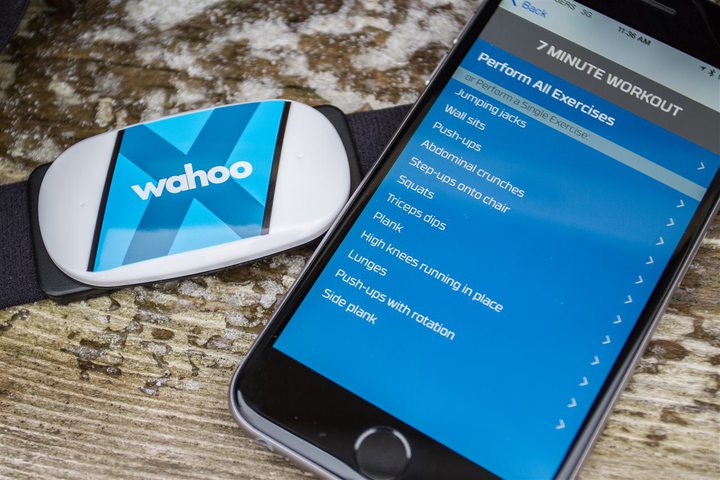 First up is the new additions to the TICKR X.  The goal of the TICKR X when first announced approximately 51 weeks ago was that it would be extended with new functionality over time.  While things got off to a bit of a rough start in terms of getting to market, this would be the first major update for the unit since they started shipping back in early September.
To that end, I was surprised with how cool the functionality is (despite the fact that I generally despise gym workouts).  In short, the new TICKR X workout tracker will automatically count reps and time for a variety of known strength motions and exercises.
To begin, you'll use a dedicated Wahoo app that tracks these strength focused workouts.  While down the road they'll be integrated into a larger Wahoo run/gym/strength app, for the short term it'll remain separate.
This app begins by having you pair to your TICKR X heart rate strap.  Once that's done, you're basically ready to roll.
Next, you've got two options.  You can do individual strength exercises, or you can do a whole slew of them as part of a full 7-minute workout.  They anticipate being able to create more options for workout routines down the road, but for now this covers the main ones.
What's cool about this list of exercises is that it's not just a random Hans and Franz gym torture list; no, not at all; it has real science behind it.
Now, for the purposes of showing you how this works, I'll just pick a few at random.  To start, I went with pushups.  I figured that had the lowest chance that I'd manage to die in the process.  Plus, I vaguely remembered how to do them from high school PE.
When you select it on the phone, it gives you a few seconds to get ready.  Once that's complete you've got a preset timer (30 seconds in this case) to complete as many reps as possible.  Where the magic comes in though is that it'll automatically count the reps for you – which, is pretty darn cool.
At the end of each set it'll give you your best numbers, as well as showing you your HR and calories burned real-time during those exercises.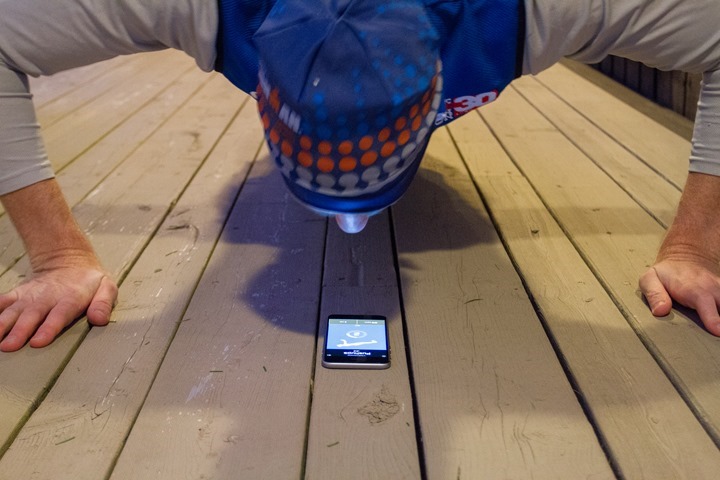 Next, we move onto the wall sits, and planks.  Both of these are more timed based efforts, but what's interesting here is that if you move around too much – the screen will go crazy (like an earthquake) indicating you're screwing things up.  This is all leveraging the accelerometer inside the TICKR X (the heart rate strap), but is communicating it to you in real-time on your unit.
What's cool though is that it clearly understands much of the movements – at least at a fundamentals level.  For example, if while doing the wall sits I started to get up and leave – it knows I'm not doing it right.  Similarly, if during the push ups I had started moving laterally, it would have gotten upset at me for doing those wrong too.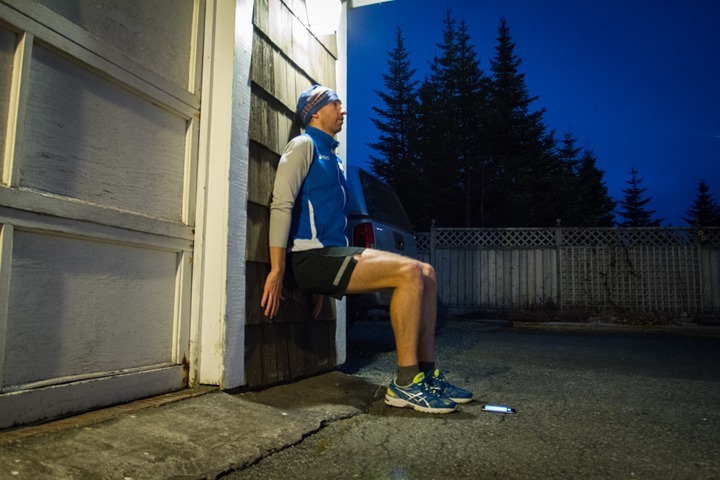 Now, at present the functionality is a bit more isolated than the rest of the Wahoo app components in that you can't quite export any of your workouts out yet (either the HR or the reps).  So it's a bit isolated.  Additionally, for this piece the Android app won't be ready until the end of Q1 (aka March 2015).  Though, the iOS app and this functionality will be available sometime in January.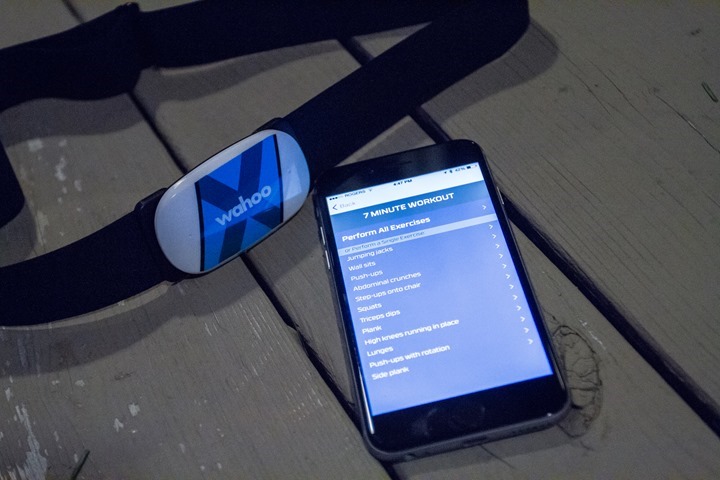 Down the road they envision being able to have better tie-ins for endurance athletes who are normally heavy on cardio (i.e. runners/cyclists) to have a post-workout strength routine that fits that profile best.  Many endurance athletes typically have some form of core routine, so the thinking is to develop the structure and automatic workout coaching and recognition into it.
(Again, all of the functionality noted here and the app are planned to be available in January)
Wahoo TICKR X & Total Motion API Access: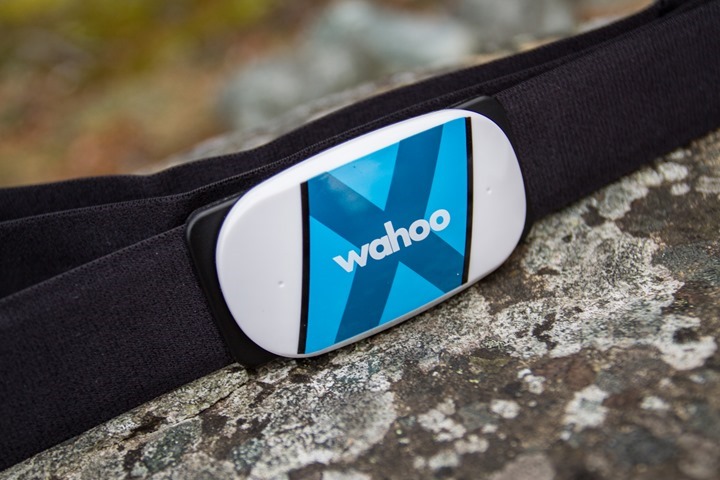 Next up we've got Wahoo opening up aspects of the TICKR X to 3rd party developers through an API (Application Programming Interface).  This has really two components.  The first is focused on all of the strength pieces that I've noted above, whereas the second is more for the running & cycling crowd.
Looking at the first piece, Wahoo is enabling developers to access what they call the 'Total Motion API', which can track all of the different exercises that Wahoo recognizes.  They expect over time that they'll increase these different strength exercises beyond what is shown above.  The current plan is that an app developer would submit a list of exercises to Wahoo to include in the API, and then Wahoo would build out the algorithms required and add them to their API library.
In this scenario an app wouldn't use the raw TICKR X data, but instead just the known exercises/movements.  Additionally, a 3rd party app would request to count reps against one of the known exercises – such as a pushup.  The TICKR X then responds as those reps are completed, but it doesn't know what you're doing free form.  Meaning that you can't just wander around the gym and mix it up all freestyle.  Think of the TICKR X more as "Confirm or Deny" against a given prescribed movement.
That said, Wahoo will be opening up a raw data mode, for apps that want to build out their own algorithms.  Obviously, that requires a lot more development effort for the 3rd party app – but also opens up more possibilities.
Now that takes care of the motion analysis for reps, but there's still additional components that are enabled within the new TICKR X API as well.  These additional metrics are aimed more towards traditional endurance athletic areas, and include the following:
– Running Metrics: Cadence, Ground Contact, and Vertical Oscillation
– Spinning Cadence: RPM's while on a spin/indoor bike
– Heart Rate: Beats per minute
Additionally, they'll also soon be adding:
– Running Metrics: Speed and distance for indoor (treadmill) running with calibration
Now, it's worthwhile to note that they are not including access to their Running Smoothness algorithm, which is because this logic is currently processed within the Wahoo Fitness app itself – and not on the TICKR X transmitter pod.  That said, they did note that if an app is interested in this, they're willing to look at porting it over.
It's also worthwhile nothing that none of this is compatible with devices like a Garmin watch which has its own Running Dynamics metrics by the same names.  Those metrics are locked up by Garmin at present, so until Garmin allows 3rd parties to send data to it…you'll be using the Garmin HRM-RUN strap instead if you want those Running Dynamics metrics.
Of course, the TICKR X can send regular HR to the Garmin products using ANT+, so even if you do have a Garmin device you can use the TICKR X and still get heart rate while training.  And the same is true for Bluetooth Smart products like the Polar V800 or M400, or the Suunto Ambit3.
With all that noted, the TICKR X will get the updates and app functionality next month in January (so it's not quite available yet), and at the same time they'll be launching support of their first 3rd party app to use the platform, 7 Minute Workout, which will support the TICKR X using the API's noted above.
Found this review useful? Or just wanna save a bundle? Here's how:
I've partnered with Clever Training to offer all DC Rainmaker readers exclusive benefits on all products purchased.  By joining the Clever Training VIP Program, you will earn 10% points on this item and 10% off (instantly) on thousands of other fitness products and accessories.  Points can be used on your very next purchase at Clever Training for anything site-wide.  You can read more about the details here.  By joining, you not only support the site (and all the work I do here) – but you also get to enjoy the significant partnership benefits that are just for DC Rainmaker readers.  And, since this item is more than $75, you get free 3-day (or less) US shipping as well.
For European/Australian/New Zealand readers, you can also pickup the unit via Wiggle at the links below, which helps support the site too!
Wahoo TICKR (EU/UK/AU/NZ – Wiggle)
Wahoo TICKR X (EU/UK/AU/NZ – Wiggle)
Additionally, you can also use Amazon to purchase the unit (though, no discount/points). Or, anything else you pickup on Amazon helps support the site as well (socks, laundry detergent, cowbells). If you're outside the US, I've got links to all of the major individual country Amazon stores on the sidebar towards the top.
Thanks for reading!