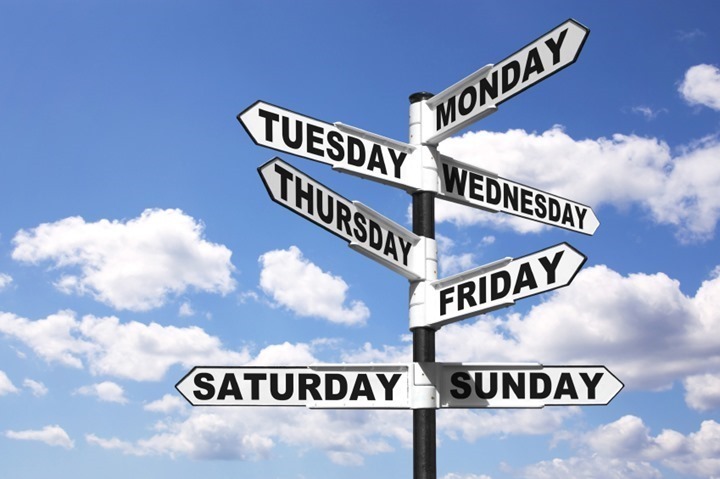 The Week in Review is a collection of both all the goodness I've written during the past week around the internet, as well as a small pile of links I found interesting – generally endurance sports related. I've often wondered what to do with all of the coolness that people write, and while I share a lot of it on Twitter, Facebook, and Google Plus, this is a better forum for sending it on to y'all. Most times these different streams don't overlap, so be on the lookout at all these places for good stuff!
So with that, let's get into the action!
DCRainmaker.com posts in the past week:
Here's all the goodness that ended up on the main page of DCRainmaker.com this past week:
Monday: Week in Review–December 22nd, 2014
Tuesday: Mio Fuse Activity Tracker and Optical HR Sensor In-Depth Review
Tuesday: Wahoo introduces gym strength workout recognition to TICKR X, announces TICKR X API
Definitely got a busy week coming up now that Christmas is past, and then the extra-crazy week at CES to follow in the first full week of January.
Last Call on Holiday Sports Tech Sales: Ends Today!
The vast majority of sports tech deals end today, Saturday December 27th at 11:59PM US Eastern time.  So if your friends and family gave you socks instead of a GPS device – here's the highly condensed version of the major sales good through the end of today.  Full listings in my Holiday Deals post.
Garmin Edge 500: Edge 500, all colors – $149 (regular $199), Bundle with HR strap and Speed/Cadence Sensor, all colors – $199 (regular $300)
Garmin FR10: Garmin FR10 – $99 (regular $129):
Garmin FR15: Garmin FR15, all colors – $139 (regular $169), with HR strap – $169 (regular $199)
Garmin FR210: Garmin FR210 – $149 (regular $179), Bundle with HR strap – $169 (regular $249), Bundle with HR strap and footpod – $199 (regular $299)
Garmin FR610: Garmin FR610 – $199 (regular $309), Bundle with HR strap – $229 (regular $349)
Garmin FR310XT: Garmin FR310XT – $179 (regular $199)
Garmin FR910XT: Garmin FR910XT – $239 (regular $399), Bundle with HR strap – $269 (regular $449),
Tri Bundle- HR Strap, Quick Release Kit, Speed/Cadence sensor – $299 (regular $499):
Garmin VIRB Action Cam: Garmin VIRB – $99 (regular $129)
Garmin Vivofit: Garmin Vivofit, all colors – $79 (regular $129, was $99 briefly), Bundle with HR strap, all colors – $129 (regular $169)
TomTom Runner: TomTom Runner, all colors – $99 (regular $149)
TomTom Multisport: TomTom Multisport $149 (regular $199)
TomTom Cardio Units: TomTom Runner Cardio – $40 Active.com Credit, TomTom Multisport Cardio – $40 Active.com Credit: Sale now till Dec 31st
Phew!
Stuff that I found interesting around the interwebs:
Here's a not-so-small smattering of all the random things that I stumbled on while doing my civic duty to find the end of the Internet:
1) Road Bike Part 3: Here's the third edition in this popular video series, this time shot mostly stateside.  Definitely go forth and enjoy!
2) I ran every day for 365 Days and here's what I learned: A cool piece with snippets of a year of running every day.  Serious congrats there!
3) Surfing with icebergs: Because sometimes just surfing isn't hardcore enough.
4) Wanna know how pro cyclists' salaries are determined? Here's a good look at what they typically make, and the many factors that go into it.
5) A Runner Races the Washington DC Metro: Pretty cool, no doubt a serious distance haul in this attempt to try and make it.  Check out the video for the results (and see the notes below the video on YouTube).
6) The Bionic Bra: This will automatically tighten or loosen as the situation demands – for example running versus sitting.
7) Victoria's Secret line of heart rate strap bras: Meant to post this a while back after a number of readers sent it in, but the above post just reminded me of it.  In any case, a logical move for the company.  Though do note that you take your existing HR strap transmitter (i.e. Garmin, Polar, etc…) and pop it into the connectors.
8) Studying Bike Tires – Part 1: The beginning of a scientific look at aerodynamic performance of bike tires outside on road conditions (as opposed to indoors where testing is a bit easier).  Geeks only need apply for this one.
9) Man makes theft getaway in kayak…forget paddle: I'm ashamed to admit this is basically in my backyard where I grew up in Seattle.  Surely most Seattleites know to not leave the paddle behind when a heist is underway.
10) Rapha major clearance sale: Saw this just this morning, and a pretty solid deal for upwards of 50% off.  No benefit here for the site, but I know many cyclists like this gear (but like me, won't shell out full price for it). (via Neal Rogers)
Crowd Funded Projects of Athletic Note:
I regularly sift through Kickstarter and Indiegogo (plus a few others on occasion) looking for sports projects.  If you're unfamiliar with projects, read my detailed post on how I decide which projects I personally back.  Note that as always with crowd funded projects, assume the project will be late and will under-deliver on features. Thus far, on the numerous products I've helped 'fund' (except a leather bike handle), that's been the case.
ECHO H2: Hydration, Lactic Acid and Glucose Sensor: Wirelessly monitor your hydration, lactic acid & calories using Kenzen's disposable smart patch. (sent in from reader Richard W.)
Sports Technology Software/Firmware Updates This Week:
Each week I quickly highlight some of the new firmware, app, software and website service updates that I see go out. If you're a sports technology company and release an update – shoot me a quick note (just one liners is perfect, or Tweet it at me is even better) and I'll make mention of it here. If I don't know about it, I won't be able to post about it. Sound good?
Garmin Fenix2 Firmware Update: Just a slew of bug fixes, but likely worthwhile for Fenix2 users. (via GPS Information)
—
Thanks for reading!