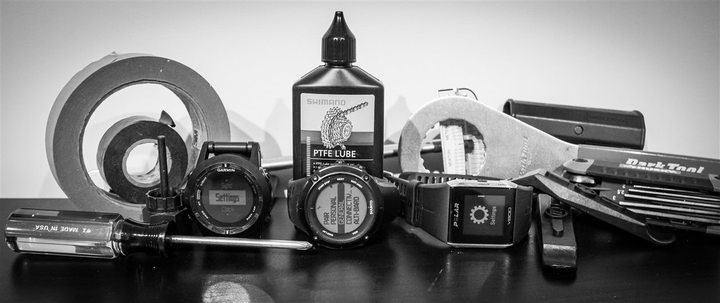 I'm often asked for ways for folks to correct/tweak/modify/convert/consolidate/migrate/sync and generally just dork around with activity files from different devices.  Those being files that you've created using some device, typically a GPS watch, but not always.
For example, sometimes you need to remove the end off of a a file after it got turned on during the car ride home.  Or perhaps you need to convert a Timex or Polar file to a different format for uploading to Strava.  Then there's more finite needs, like removing the power meter data from a file while keeping the rest of the file intact.
Then there's synchronization sites that do everything from getting your activity files automatically copied to numerous services, or simply preparing FitBit weight data to upload to Garmin Connect.
Whatever your goal is, I've tried to consolidate all these tools in one page, simply accessible from https://www.dcrainmaker.com/tools (easy to remember!).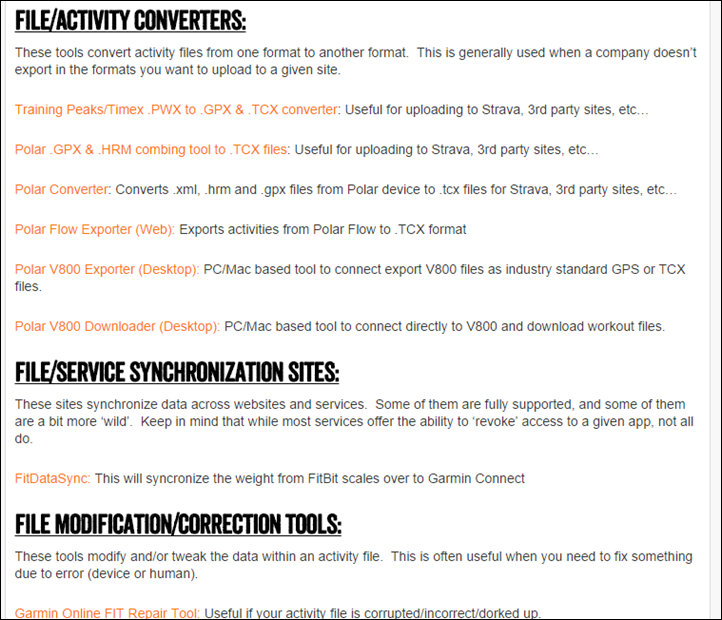 Now, in order to keep this a bit under control, this page isn't designed as a list of apps that are more generic in purpose – such as to track activities like RunKeeper or Strava would be.  Rather, think of this like a workbench in your garage or office.  If you need to fix or tweak something, I'm hoping you can find the answer on this page.  In many ways, it's more my private collection of tools than anything else.
Of course, there are likely ones that I haven't seen, so feel free to add some to the comments section and I'd be happy to add them in (assuming they fit the profile).  And, also note that like any power tool, it can be used for good or harm.  So if you hurt yourself in the process and cut off an arm, I can't really help ya.  Though, most tools are harmless.
With that – go forth and enjoy!