Here's what I've been up to the past few days!
1) Worked my way home from the ANT+ Symposium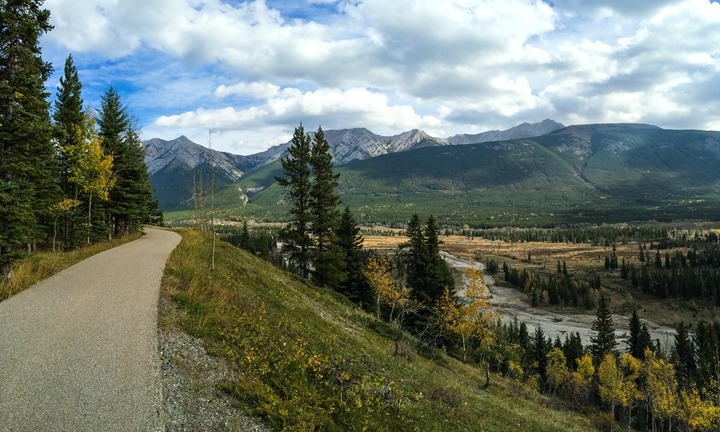 First up was getting back from Kananaskis, Alberta (it's in Canada, home of awesome maple syrup).  I was there last week at the ANT+ Symposium catching up with many companies and their products, as well as being a keynote speaker.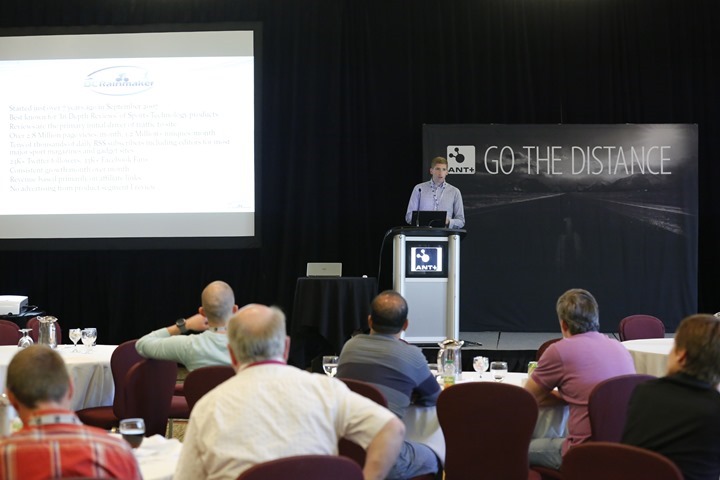 Like most years, I'm rarely talking specifically to ANT+ items, but more sports technology in general.  I should have the hour-long video keynote posted in the next few days for all to watch and enjoy (or, serve as a way to fall asleep).  This year I started off with a bit of a perspective on smart watches and the Apple Watch in terms of sport and fitness.  Then I dive into platforms and the issues of standardization, before finally going through a variety of thoughts on topics like power meters, activity monitors, and my top areas and products of sports tech to watch over the next year.
(Thanks to Alfredo for the pic above!)
2) Stopped in Dallas for a quick swim
Next, after waking up at 4:45AM to catch my first flight to Dallas, I landed in DFW for a 6ish hour layover.  While Dallas isn't exactly the most direct route back to Europe, it was the one that landed me back home in Paris earliest (as a side note, I typically would have flown United back via Chicago, but thankfully given the nightmare that was on Friday, I lucked out there!).
While in Dallas I decided to hit up a good ole American pool.  In this case, the fee was a whopping $1.50.  Woot!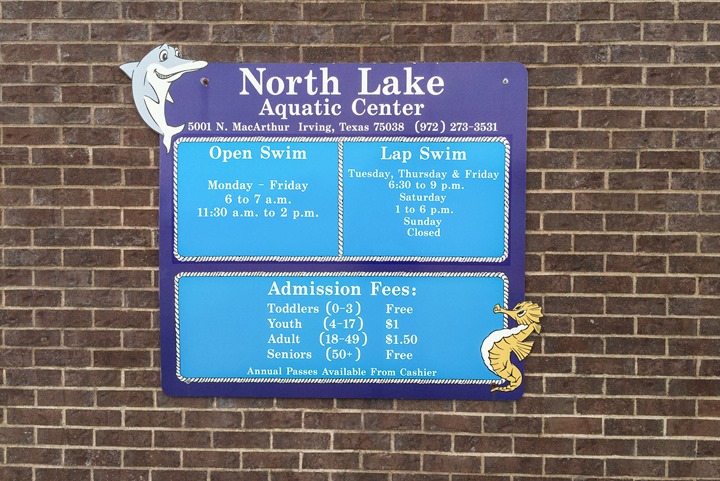 I say 'good ole American pool' because it's the one sore point of living in Paris, the pools there are pretty much a complete loss when it comes to actually getting a workout in – just far too crowded with no control of lane speed assignment.
Here however in the land of Texas I had about 25 or so lanes to choose from, with only a couple of people in the pool: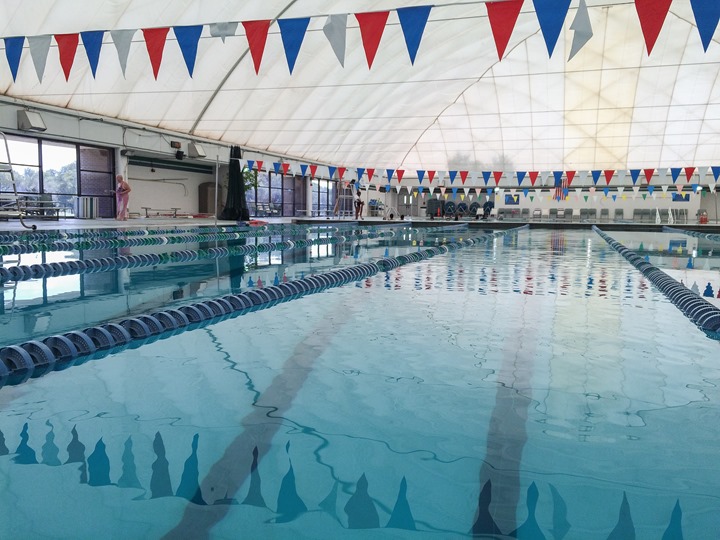 It was beautiful: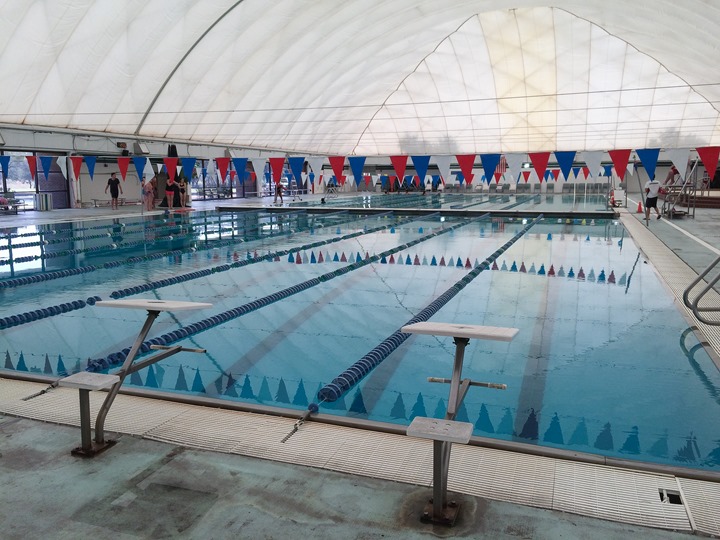 I would have stayed there all day long, but I had a slew of other tasks to accomplish in my time in Dallas, so off I went, eventually putting me on an American Airlines 777 for the flight back home: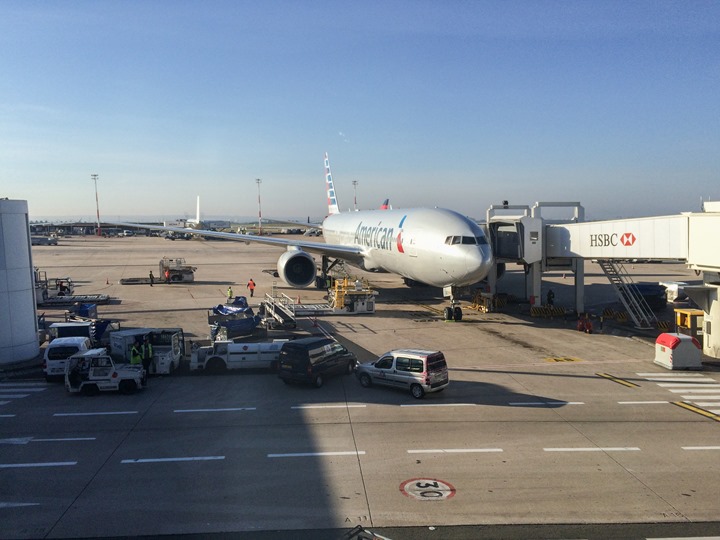 I took some time on the near 10-hour flight to knock out many things, including work on the Suunto Ambit3 In-Depth review, which you should see publish today as well.
3) Spent some time at the restaurant supply store
For what used to be a weekly task going to the restaurant supply store, I haven't quite done so in a while.  Either The Girl or one of our employees has done the chore of supermarket sweep.  But with supplies needed, we headed over Saturday afternoon for some fun in the store.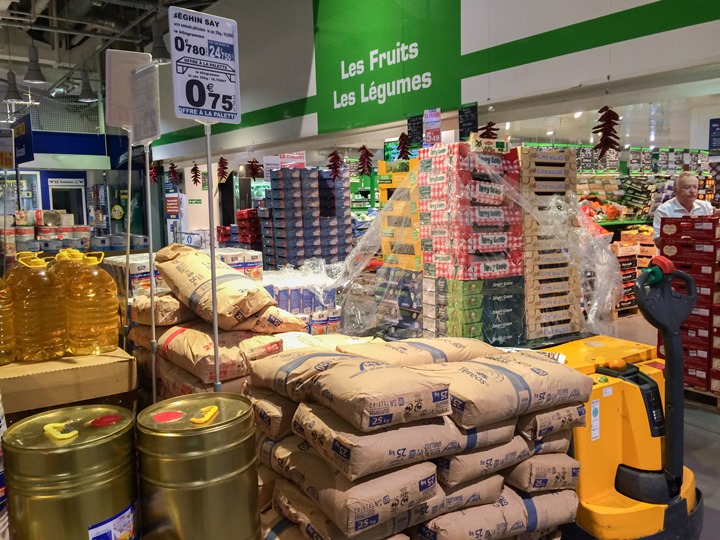 We were there mostly getting supplies (Champagne primarily) for partying at the CupCakery next Saturday, where we'll celebrate our second birthday/anniversary.  If you're around these parts next week, simply print out the below and bring it in, and get some free goods.  If you're not around next weekend…sorry!
While The Girl was off picking out on the other side of the store she left me in the French cheese section (huge mistake that was).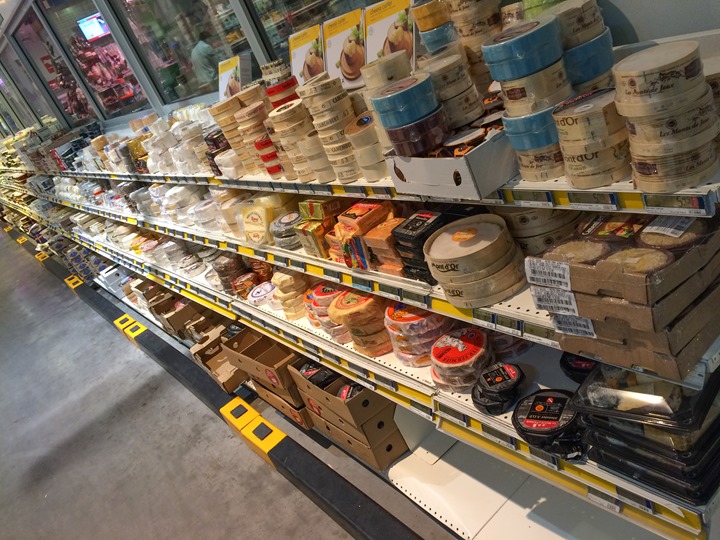 And yes, there's separate sections for French cheese and Italian cheeses, as well as a tiny little itty bitty section for American cheeses (i.e. Wisconsin Cheddar).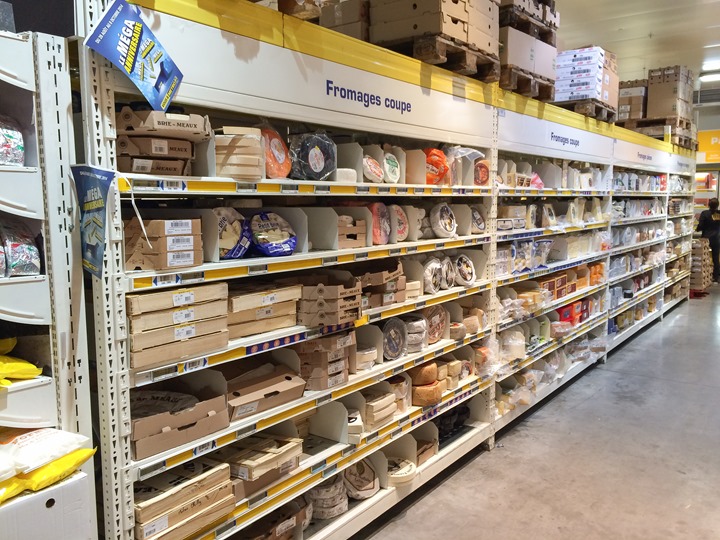 I also went off to locate bacon.  We ran out of bacon recently – it was a near national incident in our little apartment.  Along the way I got distracted again in the ham section: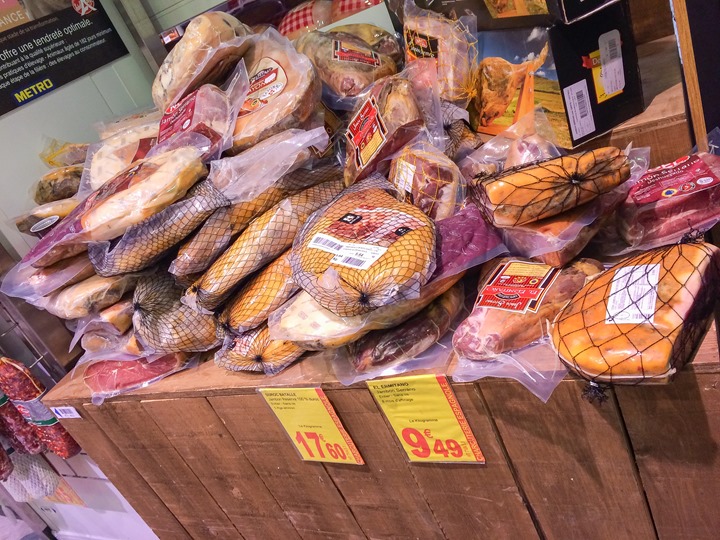 Speaking of distractions – you know those Dyson Airblade things you see at places?  They started stocking them.  And holy cow, I didn't realize they were that pricey!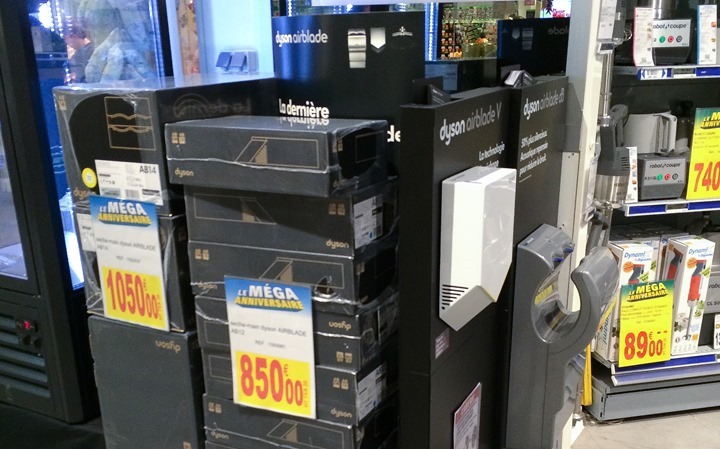 Also in the same department would be professional grade crepe machines: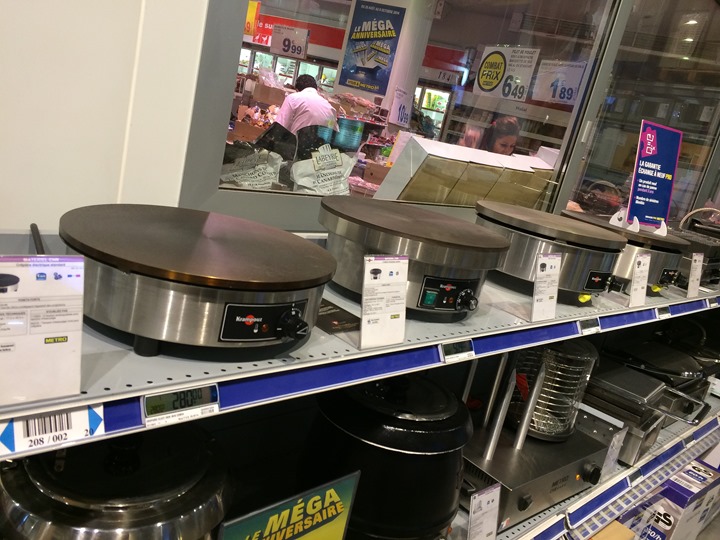 And my favorite of all – the hot dog and baguette holer machine.  Yes, it will stick a hole in a baguette and then heat the baguette from the inside.  Meanwhile, the little container holds the hot dogs which then get stuck in the baguette.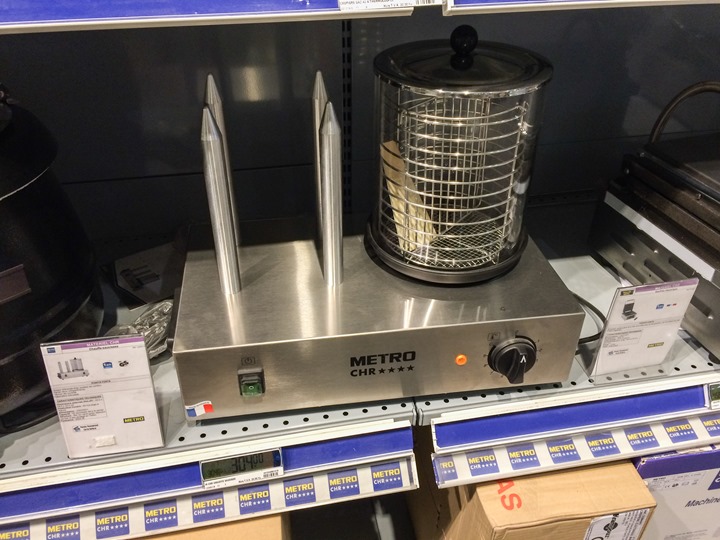 For those curious, you can see how that all comes together in the below photo I took during the Tour de France this year: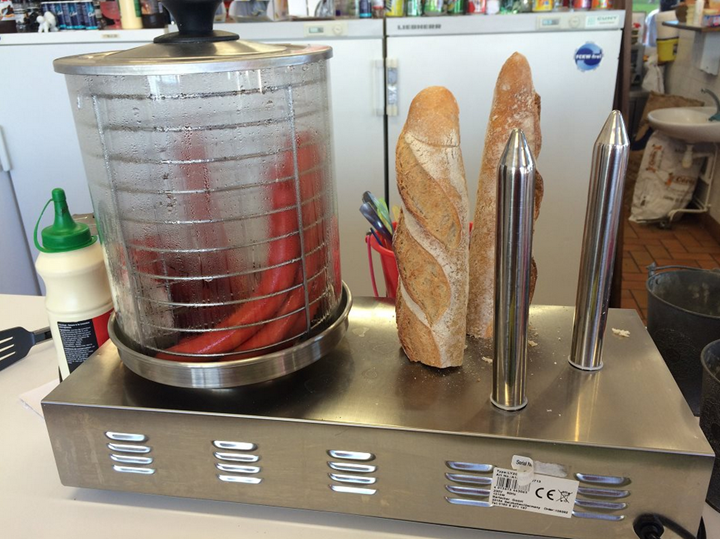 Yes, brilliant once you stick condiments in there too.  And with that, you're all hungry.  You're welcome.
4) Deeply tested out the Withings Aura system, unboxed Jabra wireless HR headphones
This one is also known as 'Getting caught-up on sleep', as you can see below: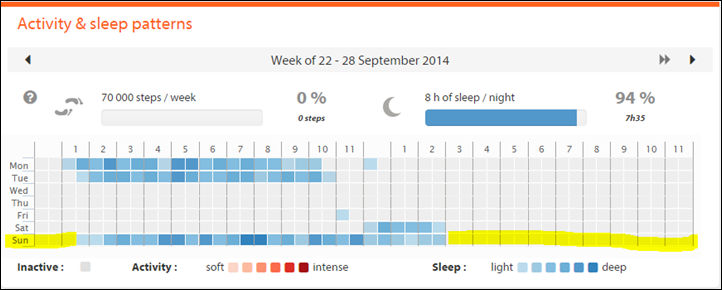 Well, despite what you see above it actually didn't track the sleep in my daily metrics, it's as if it didn't exist. Perhaps I just slept too much and broke it.  My bad.
Of course, that answers the question of: What on earth happened to my Sunday?  I suppose eventually you have to catch-up on sleep when the most sleep you get for 3 days in a row is 4 hours.
In unrelated news (but because I've run out of spots elsewhere in this post), I unboxed the Jabra Pulse.  This pair of headphones is just making it to the market and will record your heart rate via your ears.  The company uses Valencell technology, which is a good sign in terms of accuracy.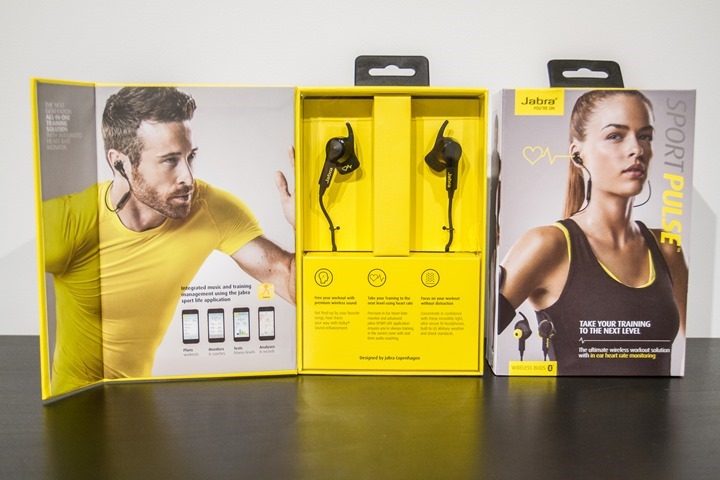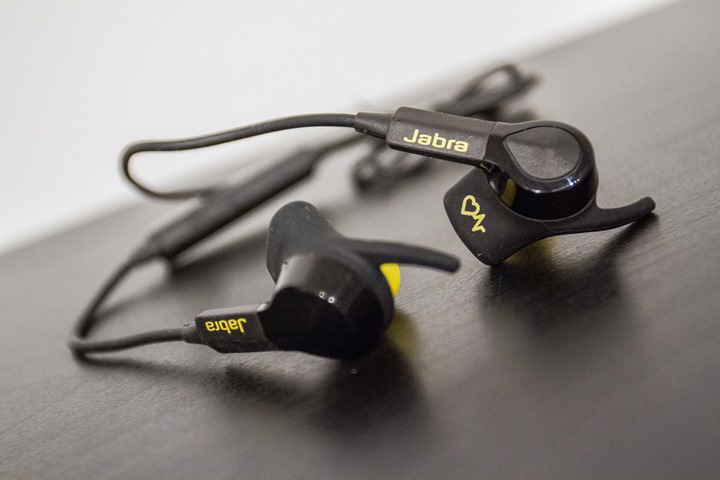 It then transmits it out via Bluetooth Smart – so any app that supports Bluetooth Smart can read the heart rate signal.  Additionally, you can listen to music at the same time and control the audio from the headphones via a customizable button on the side.  Good stuff!  I'll be testing them out over the coming weeks, so expect some thoughts later this month.
5) Did a bunch of walking around the city
Finally, on Sunday (after waking up a wee bit later than planned), we went on a long loop-de-loop wander around the city.  The weather was approaching 80°F, so absolutely stunning for a late September day.
After doing a loop up around Bastille and working or way down the Seine, we were just about to exit the closed roadway when we realized it was about time for it to become unclosed.  You see, it's only closed on Sunday's till 5PM, and it was slightly behind schedule at 5:08PM.
We were just in front of the tunnel when we heard the sirens coming through – sending many cyclists fleeing to the edge of the road.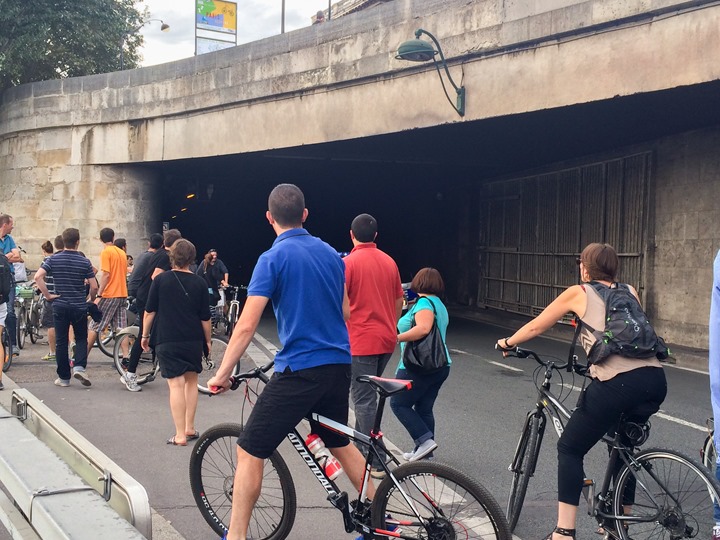 Right behind these police cars was an invasions worth of motorcycles & mopeds, followed by a traffic-jam's worth of cars.  Just like that, the quiet and peaceful roadway was over.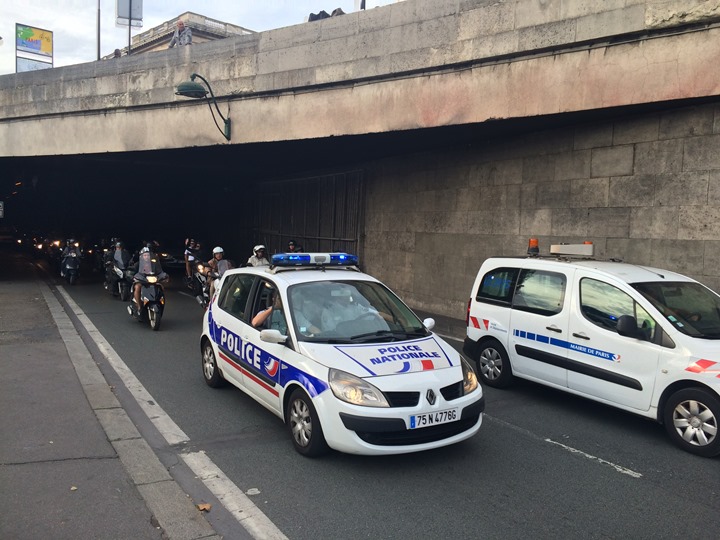 It's always been mysterious to me why they don't keep it closed until longer on Sunday's, especially since so many people are out enjoying the multi-mile closed roadway section along the river.
After escaping getting runover, we were able to keep on walking down the banks of the river along the normal pedestrian portion.  From there we we passed under Pont des Arts, one of two bridges famous for its 'love locks' that folks lock to the bridge.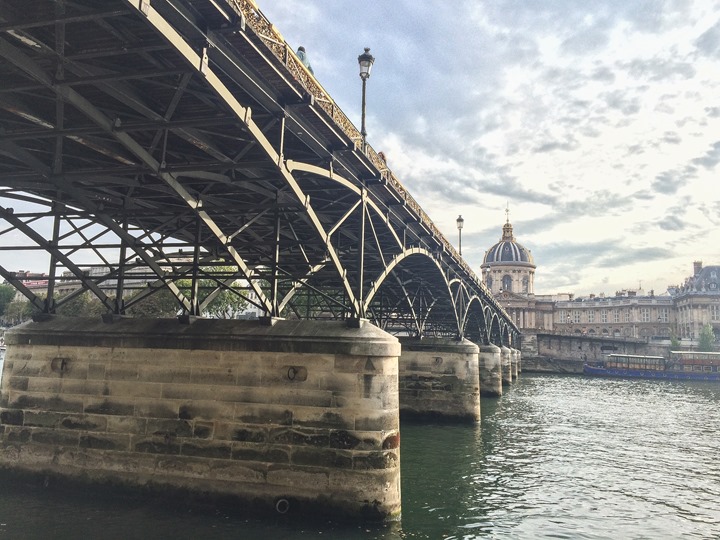 While I've run/walk this section more times than I can count, the water was never quite low enough to notice the handful of locks that were along the bottom of the river in this area.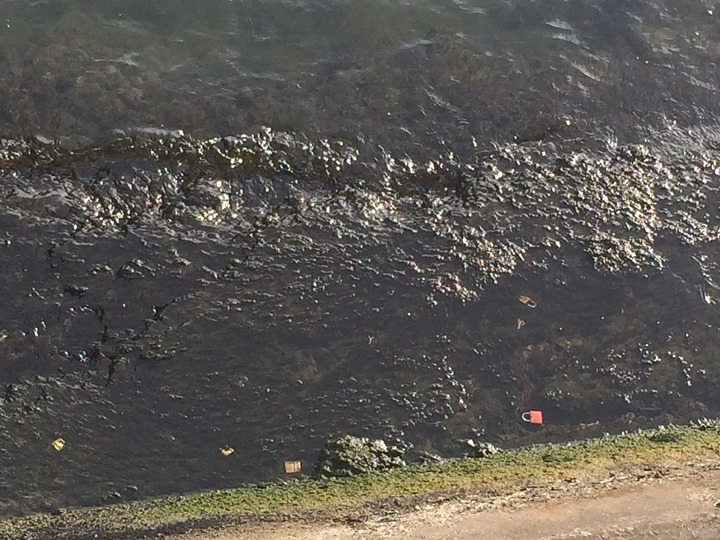 I found this funny because these locks clearly fell into the category of: "You had one job to do.", as in, "You had one job to do: Actually lock the lock."
There were also a few keys down there, though they don't come out very well.  And I suppose most of them get washed away.  Perhaps the above couples got confused and thought they were supposed to throw the lock in the river, instead of just the key.
Just a bit further down the river from there though we stopped to watch the local police boats do some practice dives.  And, just to relax a bit along the river.  After all – a perfect day for it!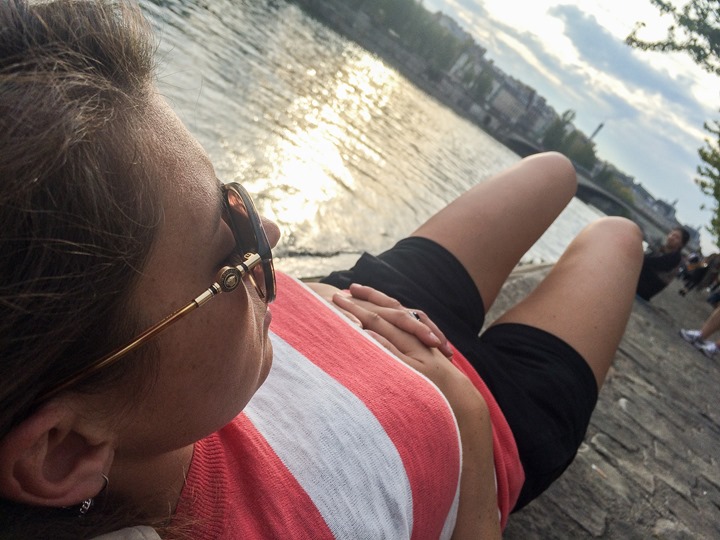 Stay tuned for the week ahead, I've got tons of goodness coming up this week.  From one or more product reviews (starting today), to My 2014 Power Meter Buyer's Guide, and much more!
Thanks for reading, and have a great week ahead!