With a week of vacation over (and a weekend in the Pyrenees over), I got back to the real world and my day job with a trip up to Helsinki Tuesday night for two days of meetings.  What's perhaps most interesting about visiting southern Finland this time of year (compared to my last trip to the city in January when everything was frozen over – including the sea), is simply the amount of daylight one gets now.
I took the below image from my hotel window around 3:55AM this morning.  Sunrise was a fair bit earlier.  Well, sorta.
See, various sites list official sunrise and sunset times – but none of those times actually correlate to it getting dark.  And even when it's 'dark', it's still sorta light out, kinda a bit of a twilight light – all the way from roughly midnight till roughly 3AM or so.  Then, it gets successively brighter again and stays that way for another 21ish hours.  I love how late I can get things done.
Speaking of getting things done – my meetings wrapped up around 2PM and I had a bit of time till my flight later in the evening.  With the Suunto headquarters so close to the airport, I swung by for a quick chat with them.  Somehow that turned into getting suckered into an 8-mile trail run.
So, a group of 5 of us headed out into the woods: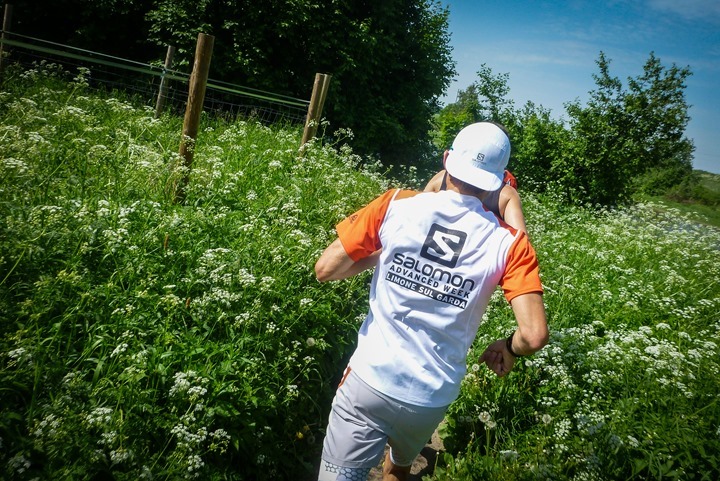 Along the way I saw a Yak.  It looks like a cow from this angle unfortunately.  But it was very shaggy.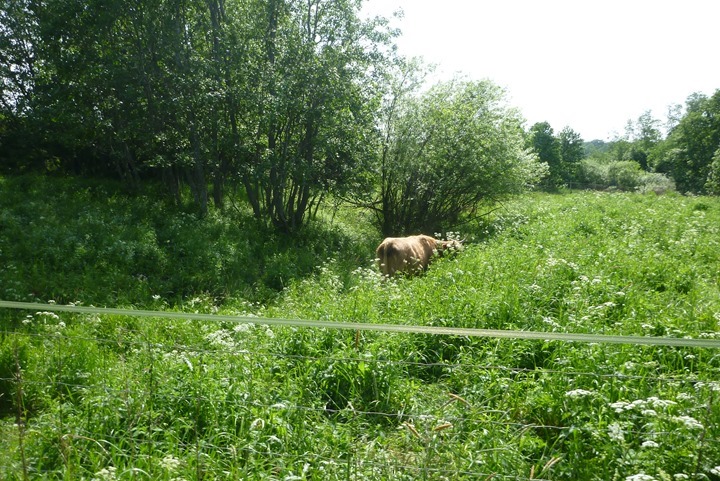 We headed along open fields like the above for a bit, before turning straight into the dense woods for a number of miles.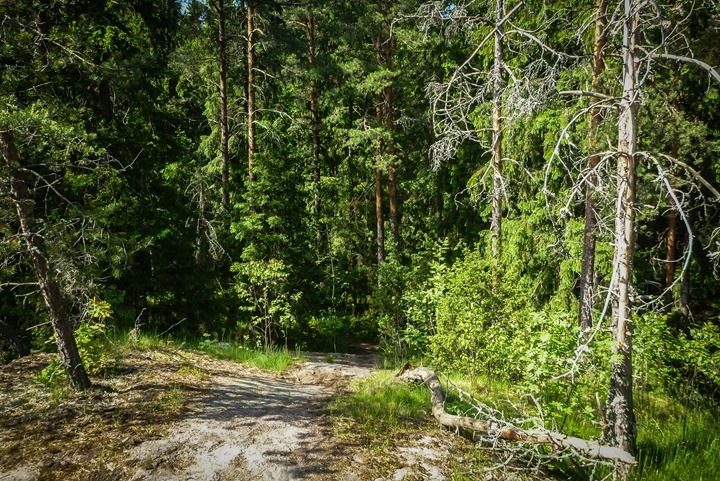 As we neared about 2 miles remaining we exited the woods and hit up this straight away.  It's at slightly before this point that some fool in the group had to mention that this particular stretch is actually a Strava segment – all the way till as far as you can see the trees way in the distance (like, WAY in the distance).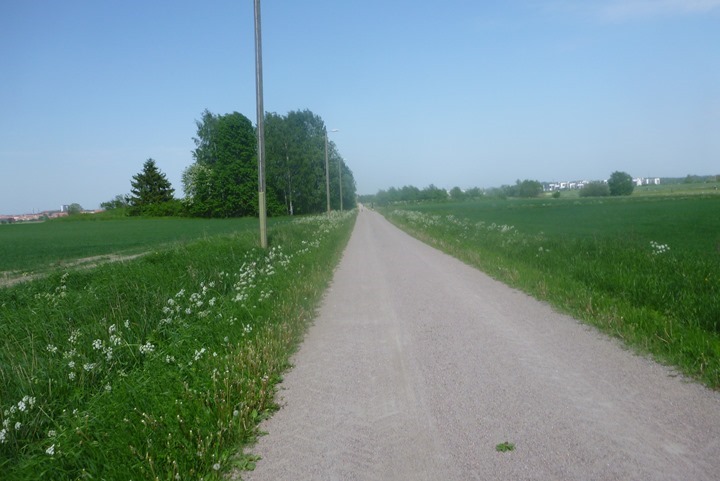 A few moments later, we had slowly ramped up to a rather 'casual' pace of 5:45/mile (3:34/KM).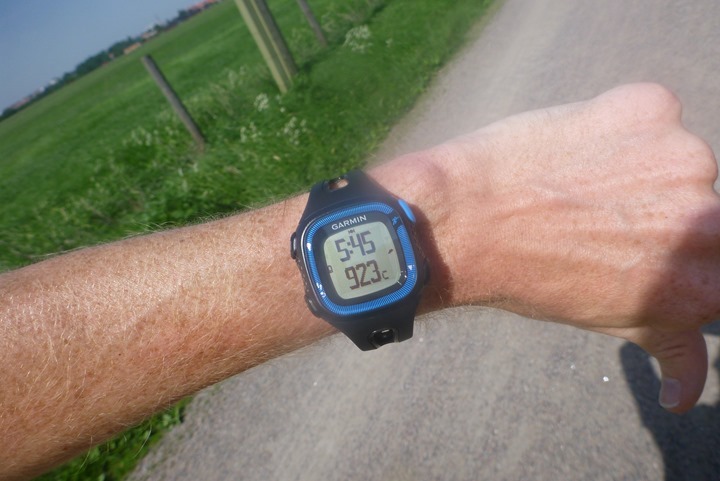 I should point out that 2 of the 5 folks are basically professional trail runners, these two being from the US and Canada and were just in town.  Apparently the opportunity to snag a Strava segment was too great…
Funny, yes, he's checking his watch below for pace.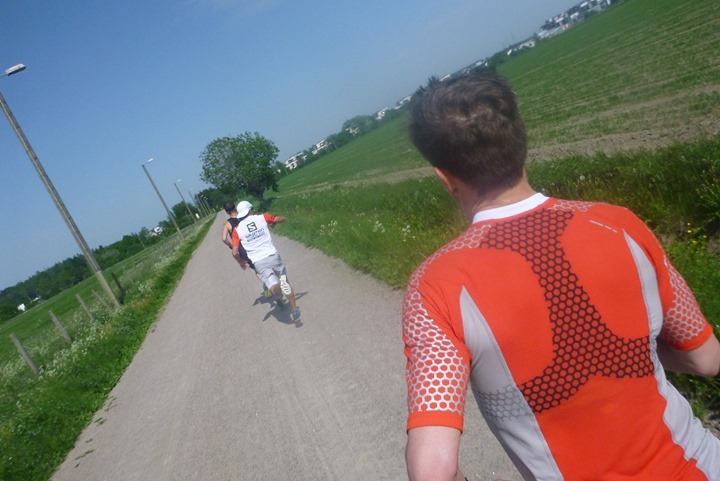 In case you're wondering, we're down to 5:30/mile now (3:25/KM).  I stopped trying to take photos of the pace at this point.  I'd see it go down to 5:20, and I'm pretty sure I saw a 5:10 (3:13) in there.  One of the other guys up front said he was holding around 4:45/mile (2:57/km).  Which, is probably why he was up front…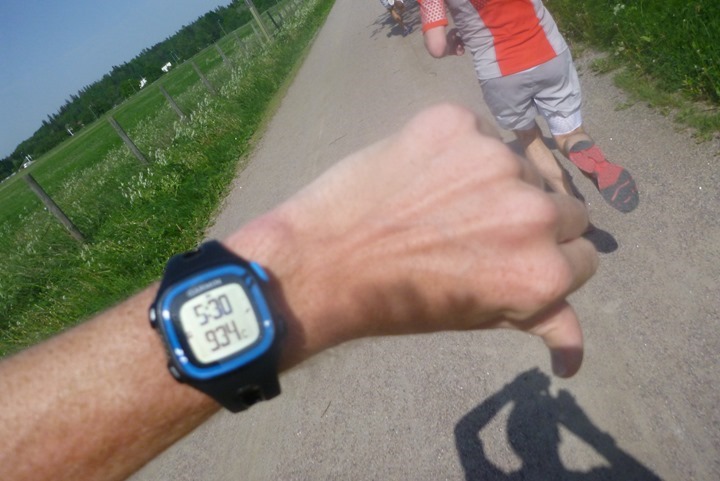 The problem was, this turned out to be a very long Strava segment, and the head wind was definitely not helping.  No worries, I did my part (well, at least until they upload their workouts).
Except, one little problem…there apparently is no segment there: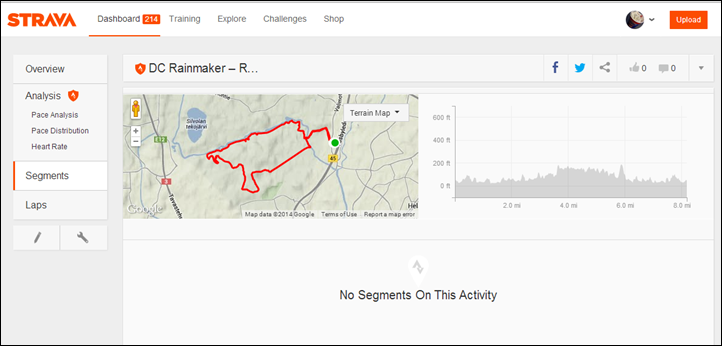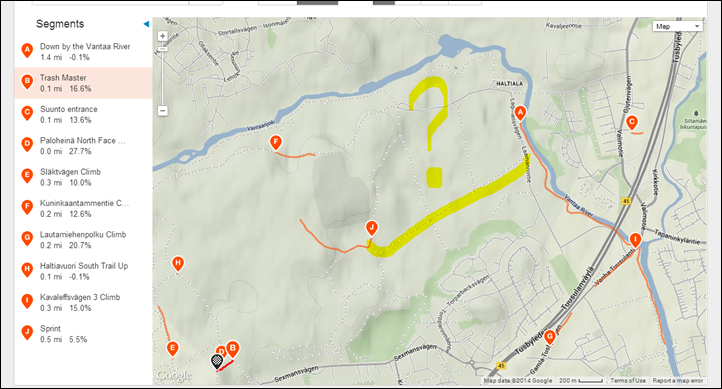 Bugger! I ran my ass off for nothing!
So I made it.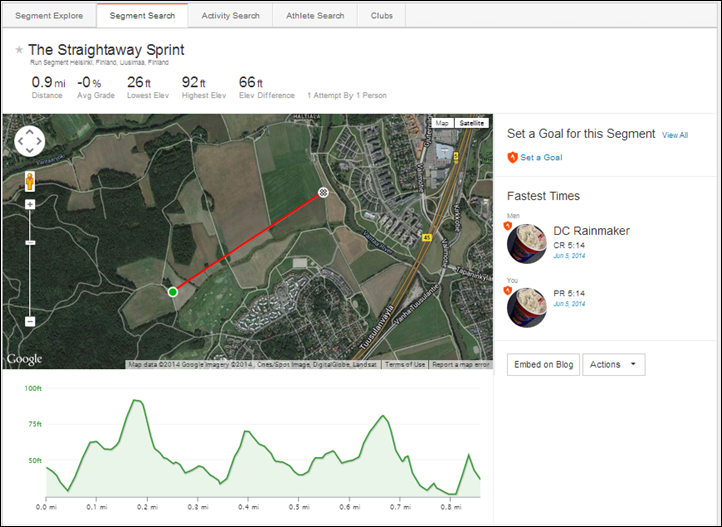 Problem solved.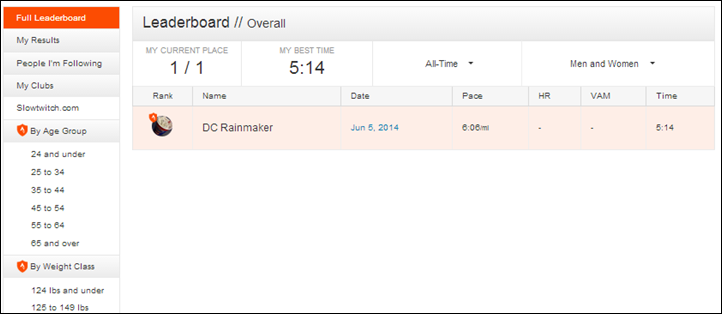 I was 'legit' though in my segment creation in that I started it at the official start of the straightaway till the road crossing, even though we slowly built into it over the course of a few hundred yards or so – so I suspect my standings will fall quickly.  Basically as soon as the other two guys upload their runs to Strava.
After catching our breaths following our roughly mile long segment, we followed a nice casual path back another mile to the Suunto headquarters.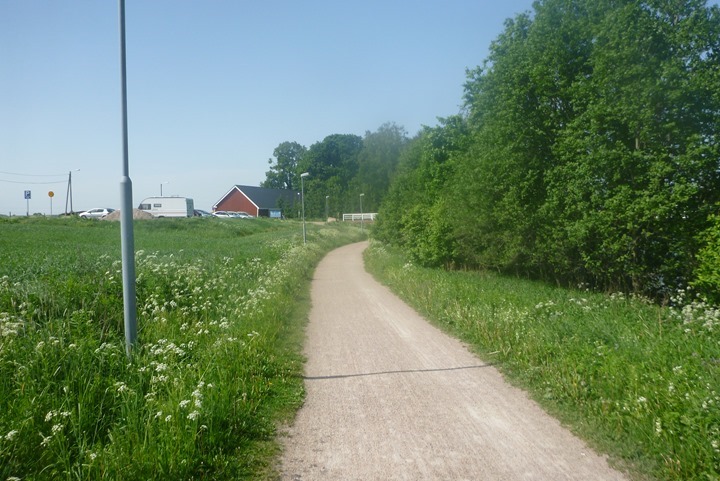 Oh, here's said headquarters: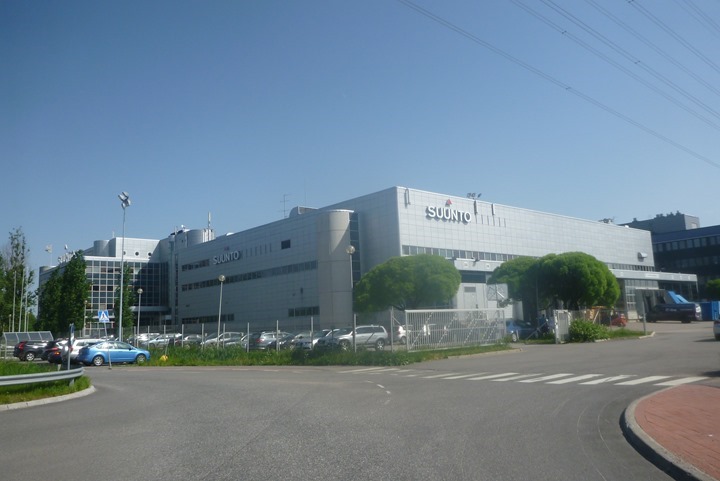 You'll remember my brief visit to them back in January.
After we were done running I caught up with a number of other Suunto folks before zipping over to a local lake.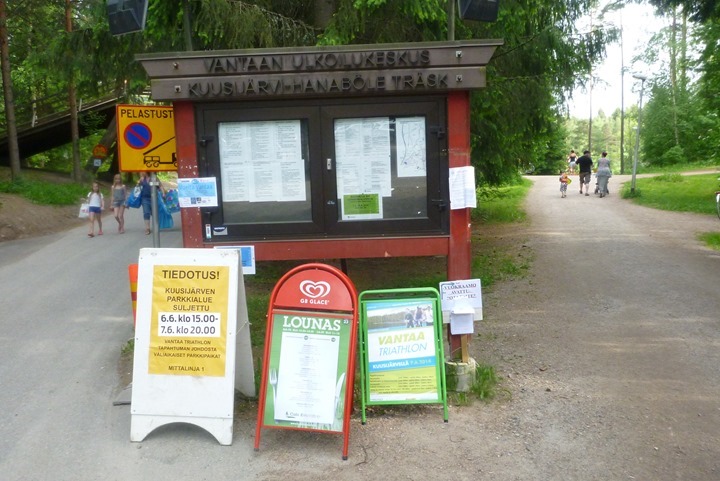 It's here that I wanted to test one final thing on the Polar V800 in multisport mode using the firmware from two days prior, and needed some openwater swimming to do just that.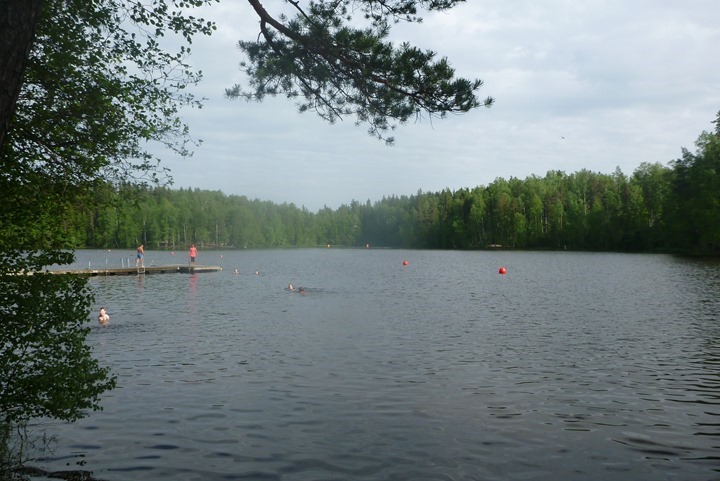 So I swam a quick circuit around the four massive swim buoys that are setup in the lake (two of which are seen above at the far end, the other two behind me to the right out of frame).  Really nice having those there.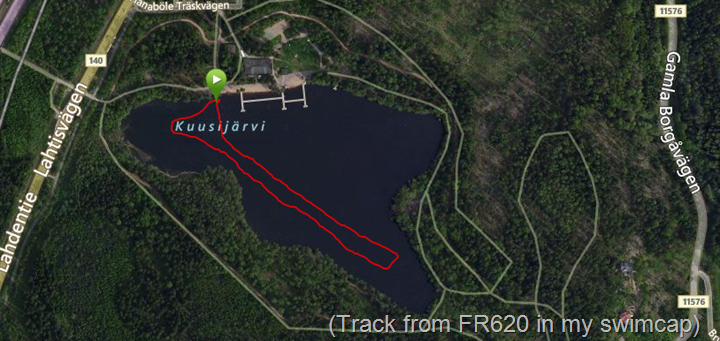 And, got the data I was looking for as well on the swimming piece (below, not above)..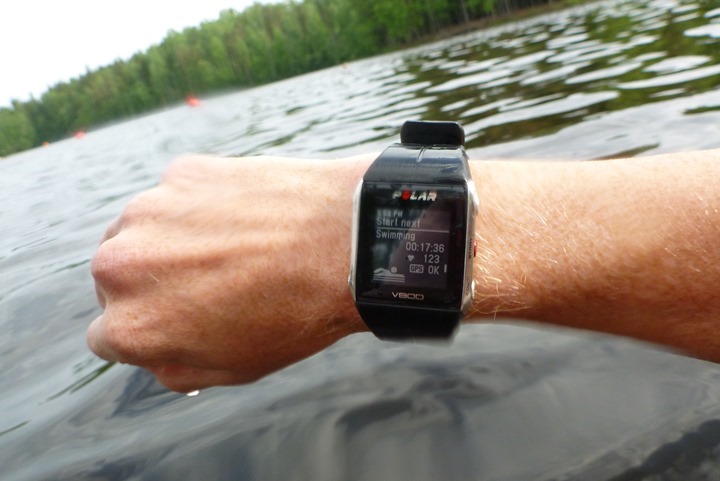 Then, it was time for a run around the lake.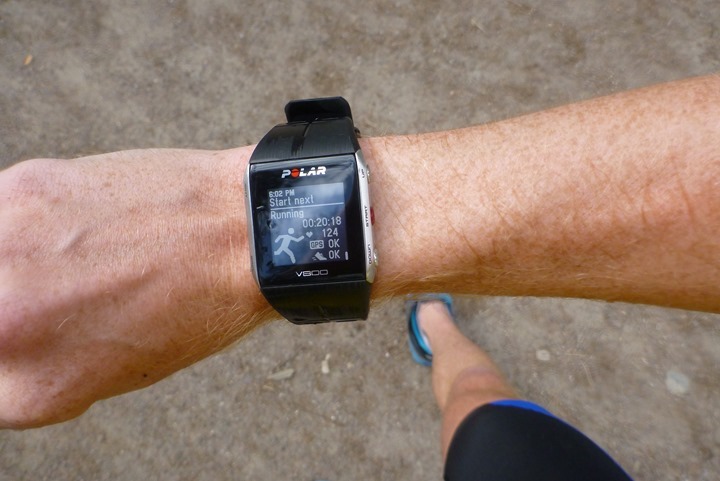 It's got a pleasant trail looping around the water's edge, appeared to be just under a mile.  Though, there also appeared to be a second trail a bit further away from the water that would have been a bit longer.  Plus, what seemed like a gazillion other trails going elsewhere that I'm sure I could have run longer on.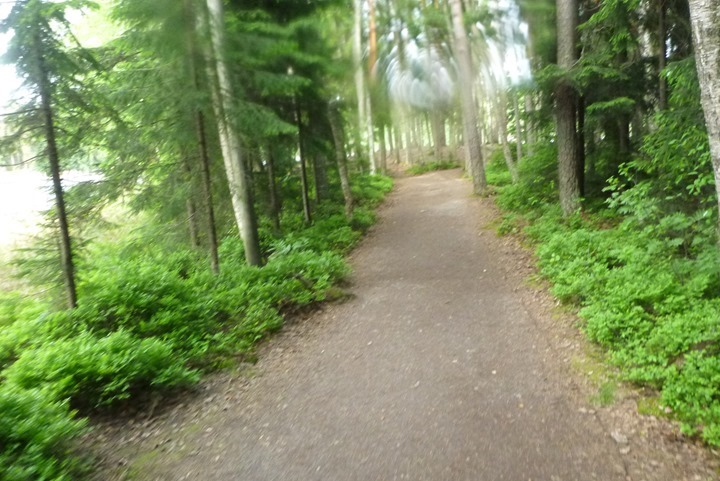 At the far end I even saw my swim buoys:
Soon I was back at my starting point and after topping off the mile I wrapped this up.  It's here that a number of triathletes were doing brick sessions (there were also a few out swimming when I was too):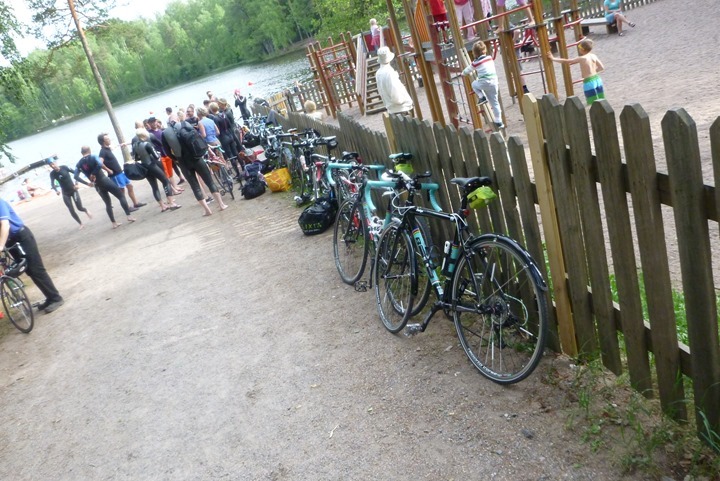 From the looks of it there's a triathlon on Saturday here.  Too bad I had to head back home!
After taking another dunk in the lake to rinse off (it'll have to do today) I made damn good time over to the airport 11 minutes away to ditch my rental car and get to the ticket counters 46 minutes prior to departure.  Plenty of time (in the world of DCR)!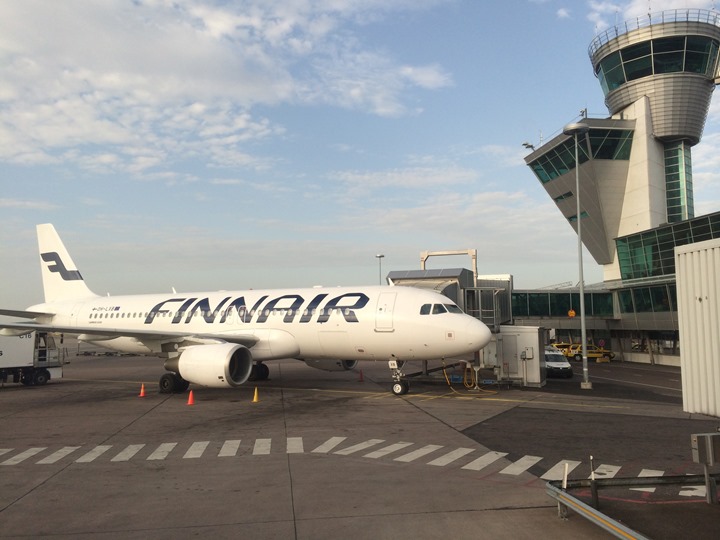 With that, I'm back home in Paris for the weekend.  Which, brings me to one final point.  I know I had planned to have my V800 review out this week, unfortunately things didn't quite pan out and I've slid that to Monday (12:01AM Eastern, for those curious).  I'm doing this because I want to validate that the most recent firmware from two days ago has fixed a few issues I saw, and, because my hotel on Tues did not have Internet (seriously), which put me way behind on the Garmin Edge 1000 post, thus pushing this one.  Sorry!
On the bright side, there's a lot of other stuff set (already written) for next week as well that should make for an interesting week.  Definitely a good week slated in the world of sports technology.
Thanks for reading!  And have a great weekend all!