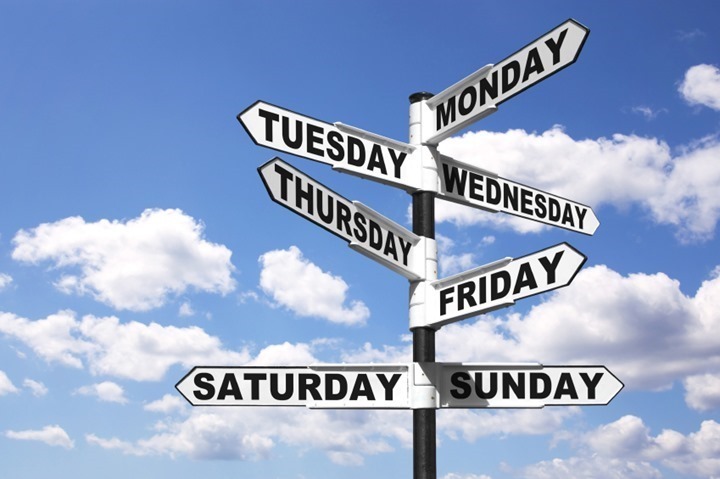 The Week in Review is a collection of both all the goodness I've written during the past week around the internet, as well as a small pile of links I found interesting – generally endurance sports related. I've often wondered what to do with all of the coolness that people write, and while I share a lot of it on Twitter, Facebook, and Google Plus, this is a better forum for sending it on to y'all. Most times these different streams don't overlap, so be on the lookout at all these places for good stuff!
So with that, let's get into the action!
DCRainmaker.com posts this past week:
Here's all the goodness that ended up on the main page of DCRainmaker.com this past week.
Monday: 5 Random Things I Did This Weekend
Tuesday: The May Day Giveaway Results!
Wednesday: A look at Garmin's new ANT+ Speed & Cadence magnet-less sensors
Friday: A Lisbon (Portugal) Week of Runarounds
Friday: 10-Day Sale: Garmin FR910XT down to $249, Suunto Ambit 2S down to $263
The Queue:
These are items that hit the queue over the past week or so:
There's other stuff in the queue of course, but these are ones that don't have 'First look' posts elsewhere.
Stuff that I found interesting around the interwebs:
Here's a not-so-small smattering of all the random things that I stumbled on while doing my civic duty to find the end of the Internet:
1) SRAM wireless electronic groupset analysis: James did a great job in detailing out what's coming up from SRAM.  Pretty cool stuff.  It'll be interesting to see what wireless protocol they're using (ANT or Bluetooth Smart).  I'd be willing to bet it'll be ANT (not ANT+) for a few reasons.  One is that the founder of Quarq is heavily versed in ANT+ and I've long had discussions with him about his thoughts on using the technology elsewhere on the bike.  Given that he's now in a much more influential role in SRAM these days (after the Quarq acquisition), I'm betting we'll see ANT being used.  Further, that would set them up for integration with head units down the road (like the Garmin Edge 1000, and Mio Cyclo 505).  Of course, right now competitor Shimano runs all private-ANT (for integration with the Edge/Mio units) and there isn't yet an ANT+ public profile for shifting out there.  So unless the two companies are sharing (highly unlikely), then it's going to be a bit of work duplication for a while.
That was followed up the next day with this video from GCN showing a bit more:
2) 3-Part Webinar Series: How to train with power: This webinar was put on by Hunter Allen (basically one of the top names in the power meter world).  You can watch all three segments above.
3) Google adds elevation profiles to bike routes: Very nice, and quite handy for not only bike routes, but also just runs too. (via Michael R.)
4) Watch this guy ride his bike completely parallel to the ground: Ok, that's cool.  Full video at the link.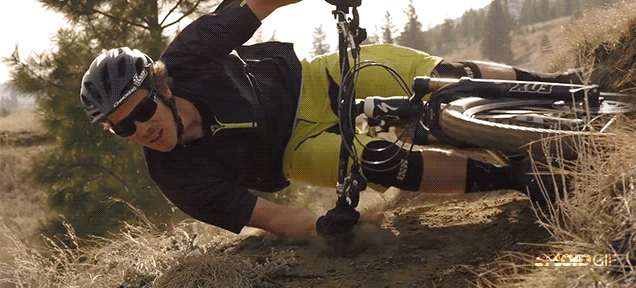 5) First video from Shimano Action Cam: Interesting stuff. Though, more interesting is what's not actually shown.  For example, any ANT+ data – which is one of the core selling points on this camera.  Whether the power meter, heart rate, speed, cadence, etc…. data was left off on purpose (rider/team competitive reasons), doesn't work at all yet (beta), or just simply wasn't connected would be worthwhile knowing.  I'll definitely be looking to review the Shimano Action Cam down the line.  But at present, getting Shimano to answer an e-mail has proven impossible.  Thus, I've got no recommendations there until I've had one in my hands (I'm simple that way).  Nonetheless, enjoy the cool video:
6) Spinlister: A way to rent bikes from random people while travelling.  Very nice! (via reader Tom)
7) Jimmy Kimmel – What is Gluten: Love this.  I'm all for people eating (or not eating) anything you want.  Just…you know…be sure you know you're doing what you're doing.  Else, this:
8) Early morning NYC Central Park joggers get tickets: Ok then, noted.  Don't run early in the morning in NYC next month. Check. (Via Competitor DC)
9) DOD Announces start of centimeter-accuracy GPS: Sweet, more accuracy is great for sport devices! (via Ira)
10) Kenyan runner's dramatic finish. But is it an "insult" & "slavery"?  A good piece as usual from the Science of Sport Guys.  In reference to the video below:
Crowd Funded Projects of Athletic Note:
Most of this content used to be found within the main section, but I figured I'd just call it out up here and make it easy to find. I regularly sift through Kickstarter and Indiegogo (plus a few others on occasion) looking for sports projects. Note that as always with crowd funded projects, assume the project will be late and will under-deliver on features. Thus far, on the numerous products I've helped 'fund' (except a leather bike handle), that's been the case.  And
There was a TON of stuff over the last two weeks.  Apparently everyone woke up from a winter slumber.  I've pared it down to the ones that I thought were most interesting.  Plus, I've got one more that I'll feature on Tuesday (since I actually have the product during their campaign).
CLUG – cycle storage that's like a hug… for your bike: This is cool, and, most importantly, appropriately cheap.  I ended up buying a four-set.  Sweetness. (Thanks to Peter H. for sending in)
Sports Technology Software/Firmware Updates This Week:
Each week I quickly highlight some of the new firmware, app, software and website service updates that I see go out. If you're a sports technology company and release an update – shoot me a quick note (just one liners is perfect, or Tweet it at me is even better) and I'll make mention of it here. If I don't know about it, I won't be able to post about it. Sound good?
Site/Firmware Updates:
Adidas adds .CSV & .TCX File Export (already had .GPX): Woohoo, this is massive and great to see (screenshot below).  Further, on the Smart Run GPS it is now possible to customize your screens to include average pace and average speed.  Plus a whole bunch more tweaks at link above.

iPhone Updates: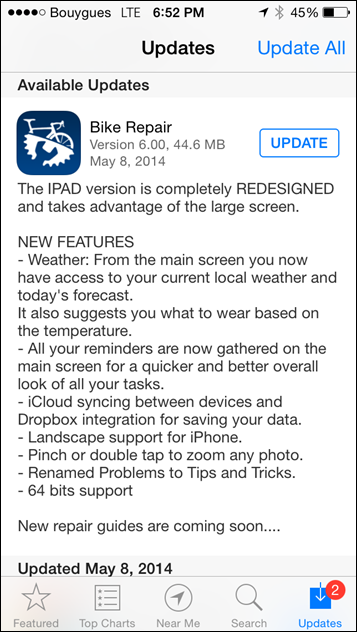 iPad Updates: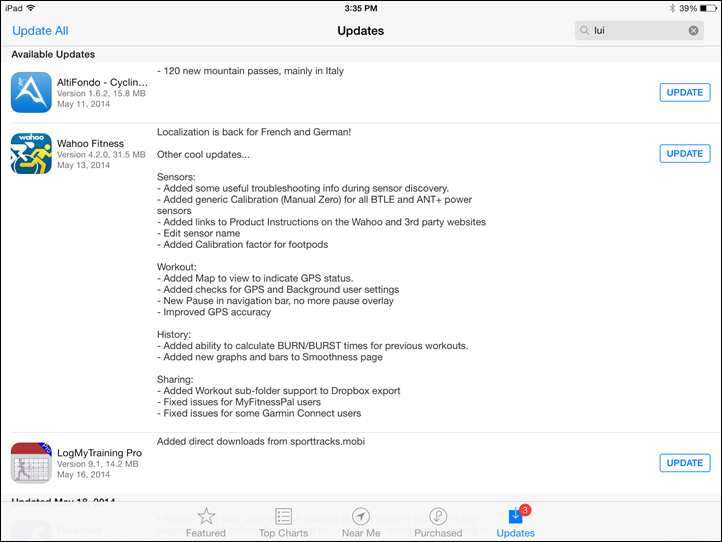 Android Updates:
Windows Phone Updates:
—
Thanks for reading all!