Over the past week I've been hanging out in Lisbon, Portugal for work meetings.  But, I managed to get in a number of runs here, as well as a bit of time in between things exploring the city a little bit.  Here's a quick rundown and blend of everything!
For all of my runs I've been sticking to a gigantic park area near where the hotel I'm staying is at.  This portion alone is about 3 miles (5K) in length and runs along the water.  But from there it serves as the start (or end) of a massively long bike/running path that goes along the river forever (more miles than I'd ever run).  Below is a map of the park area from my run tonight with mile-repeat intervals: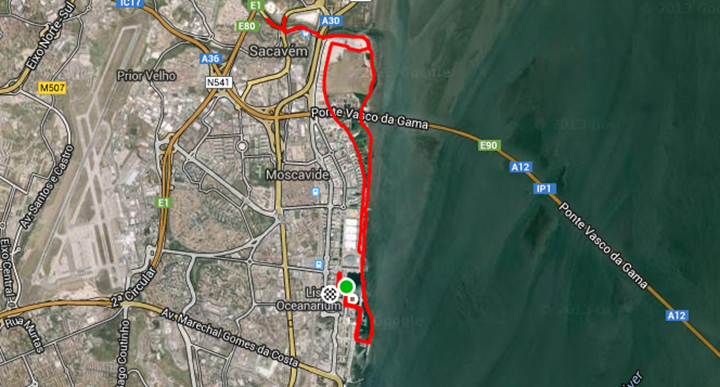 Below are a slew of photos combined from the different runs.  I start almost all my runs near this little set of water volcanos that periodically blow their tops: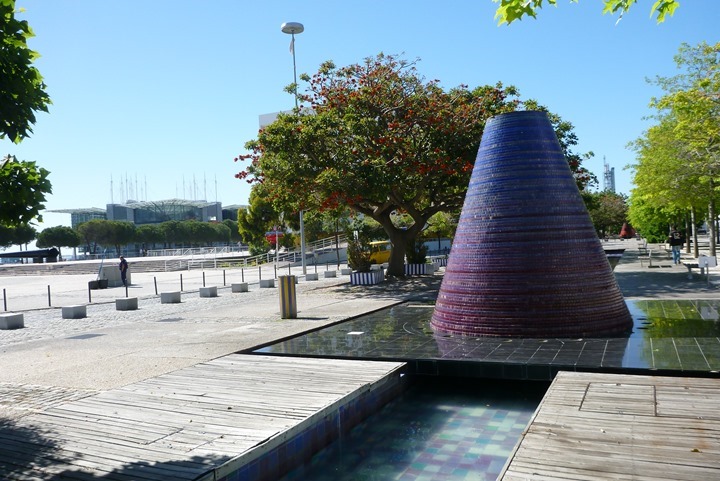 From there I pass under a museum where when I returned from a run on Monday morning the police force was all lined up for a morning meeting and what appeared to be some sort of TV recording going on.  There was also a huge T-Rex model on the opposite side, but I somehow didn't get a photo of him.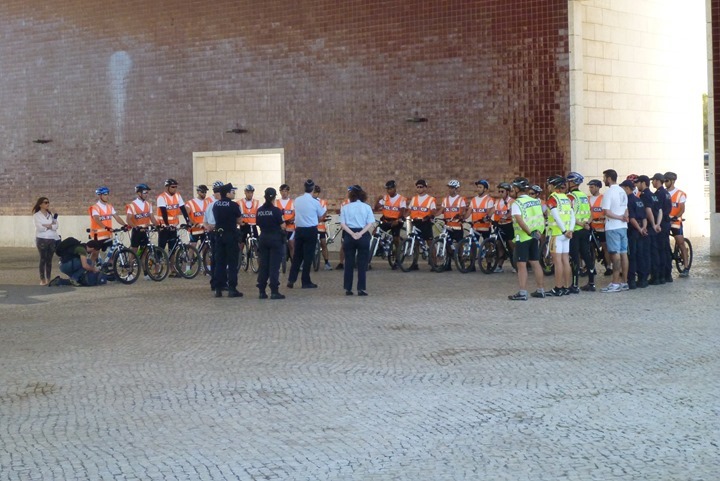 Next to the museum is the aquarium that sits on the water.  A pretty cool structure that I'd cut underneath.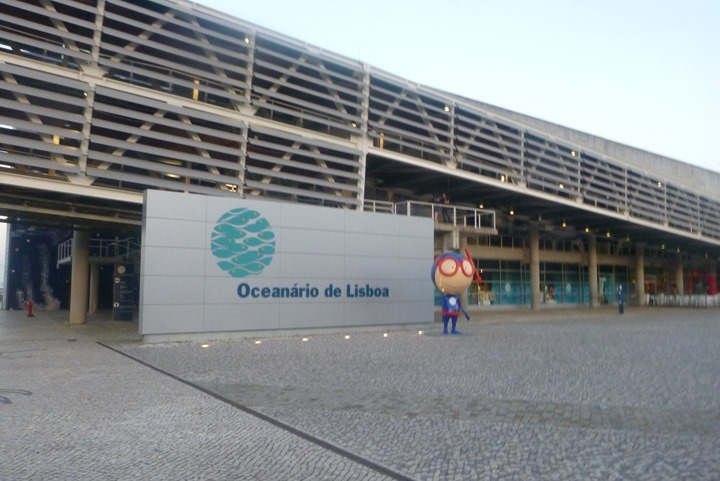 There's a fair amount of public art around.  Though, some of it I'm not quite sure I understood: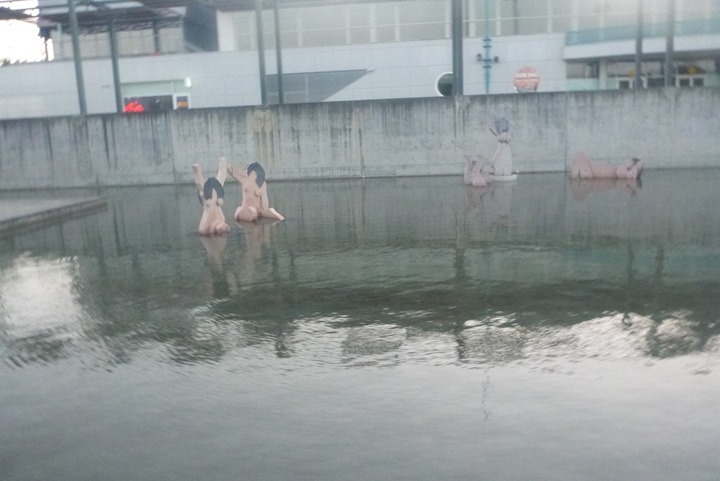 After leaving the buildings behind I'd head out along the water onto a bit of an elevated boardwalk.  There's a few different sections of this and depending on which way I'd be going I'd either get slaughtered or helped by the wind.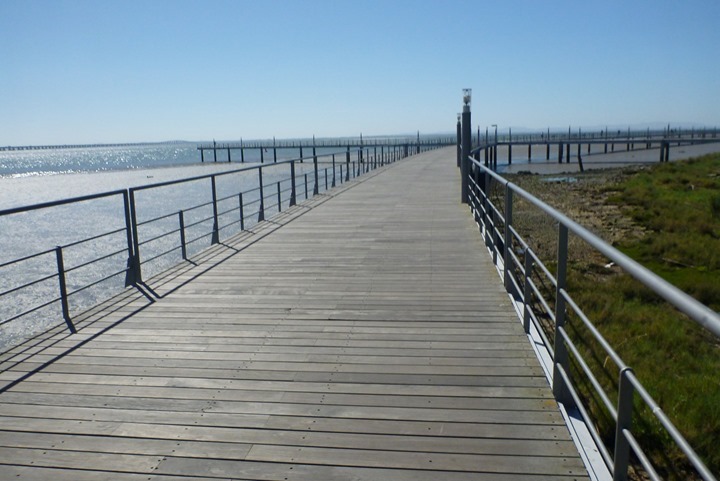 Up ahead I'd go under a massive bridge.  Once crossing under the bridge it got into a much quieter section of park.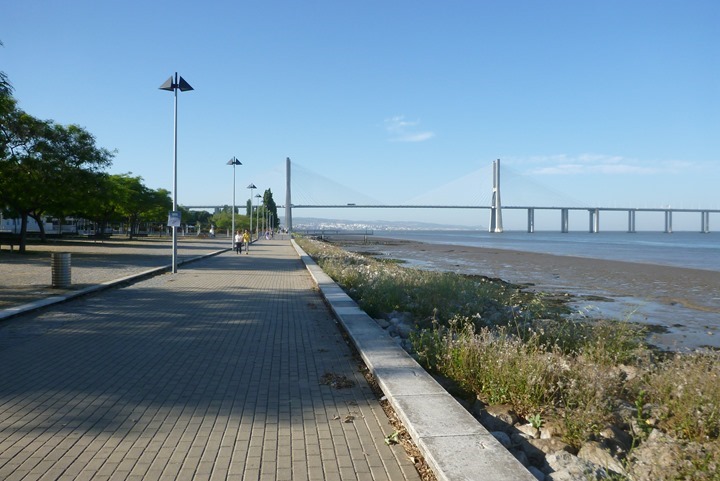 The bridge went on forever.  I think it actually connects to New York or something.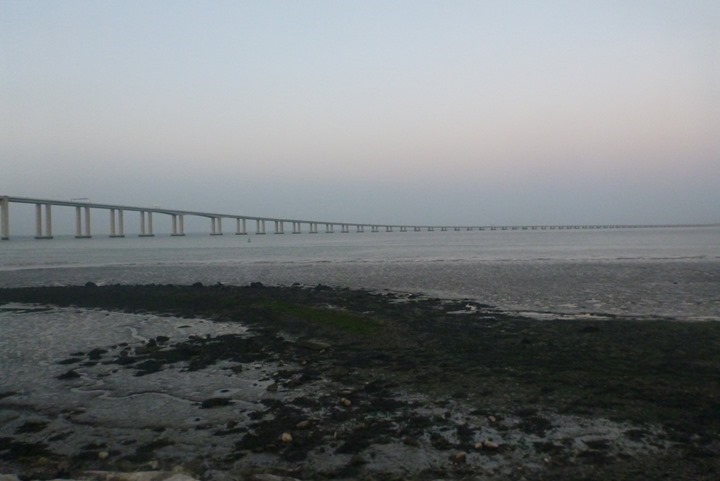 As noted, once past the bridge it was a much quieter section of trail, mostly paved though a few brief sections of hardpack.  The water just off to the side at all times.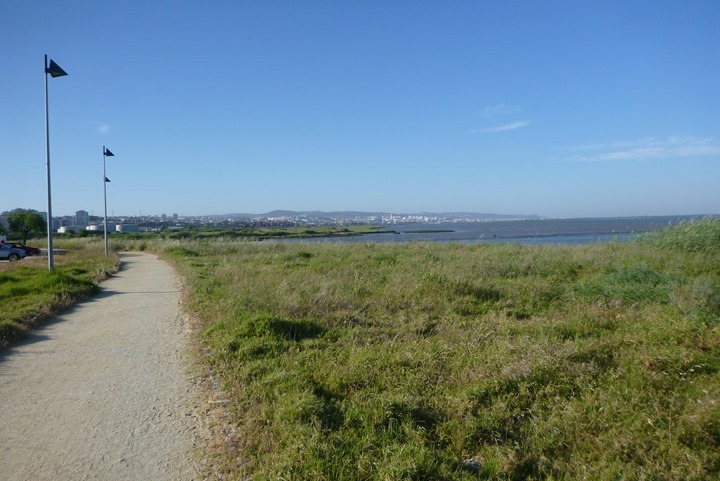 After the fields I'd often turn onto a bit of a smaller river trail.  This was not quite as pretty and I'd soon turn back around again after reaching the next bridge.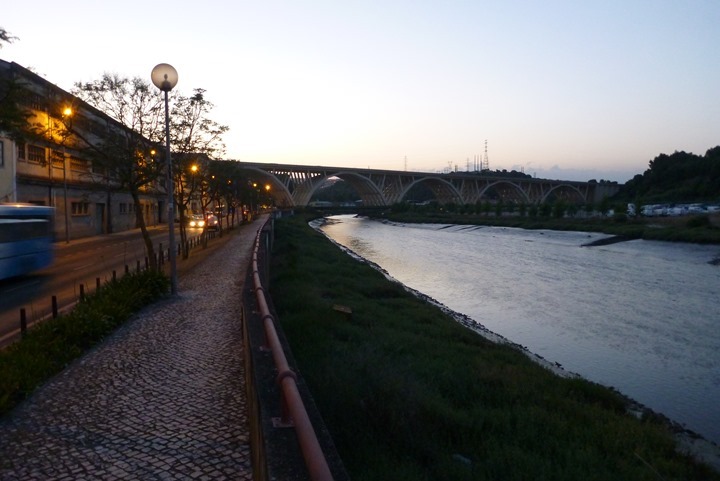 I'd always finish back up in an enclosed marine area next to the aquarium.  This is where at least one local triathlon is held (just two weeks ago), and is an awesome spot for a swim course: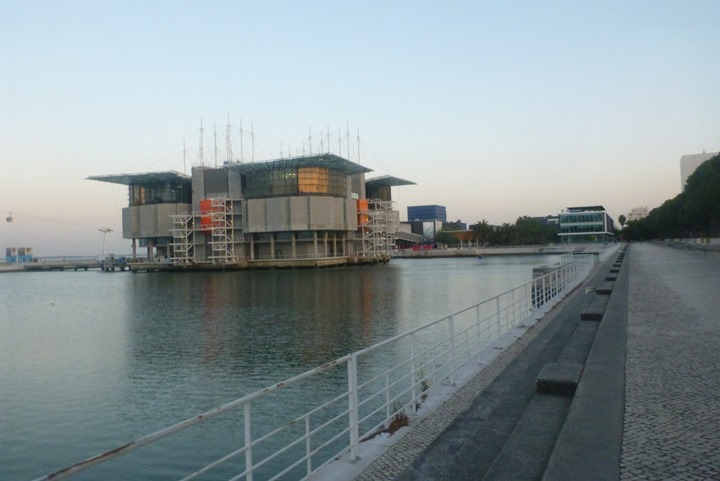 Now, as I said earlier in the week, The Girl did come down to enjoy things a bit.  She's been off doing all sorts of sightseeing, based in part on your recommendations.
On Monday, as well as Thursday evening, I got a chance to check out a few things along with her.  For example, on Monday we went out and checked out the beach: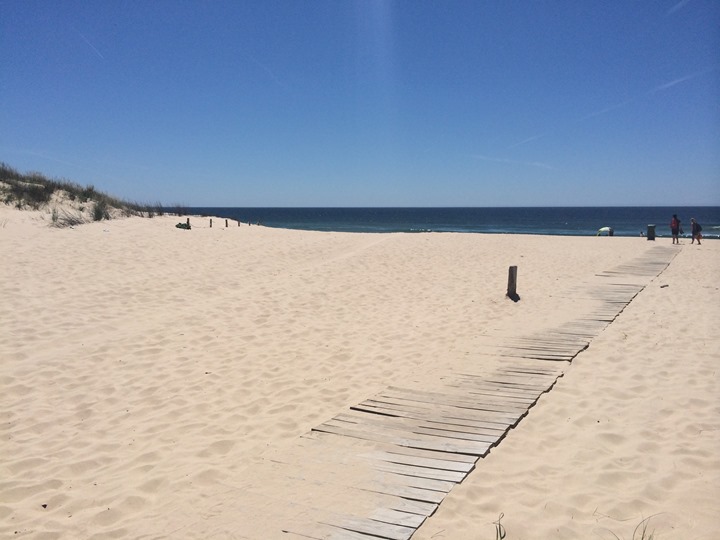 And then later that evening enjoyed plenty of food in a local wine bar: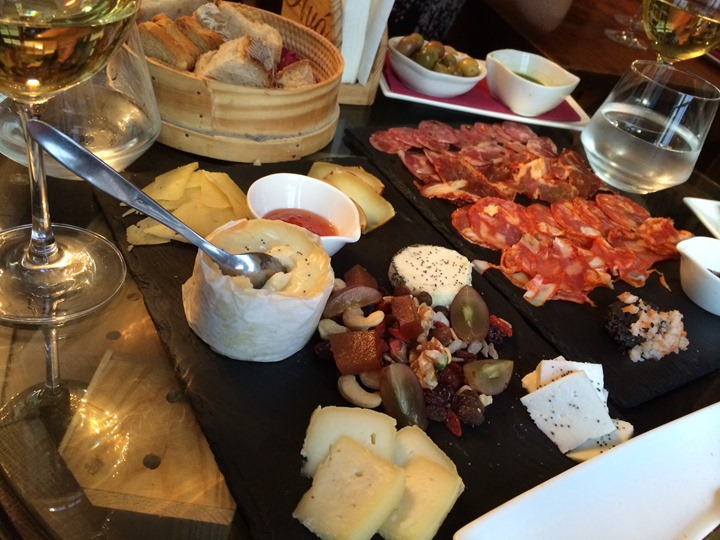 On Wednesday while at a team dinner I ate both snails….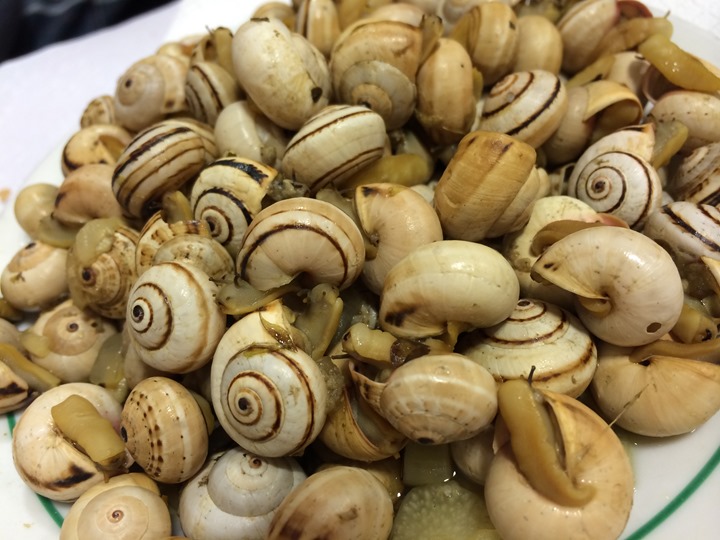 …and these funky little things that looked like dragon claws.  They're called Percebes here, but are known in English as Goose Barnacles.  They sorta taste like mussels.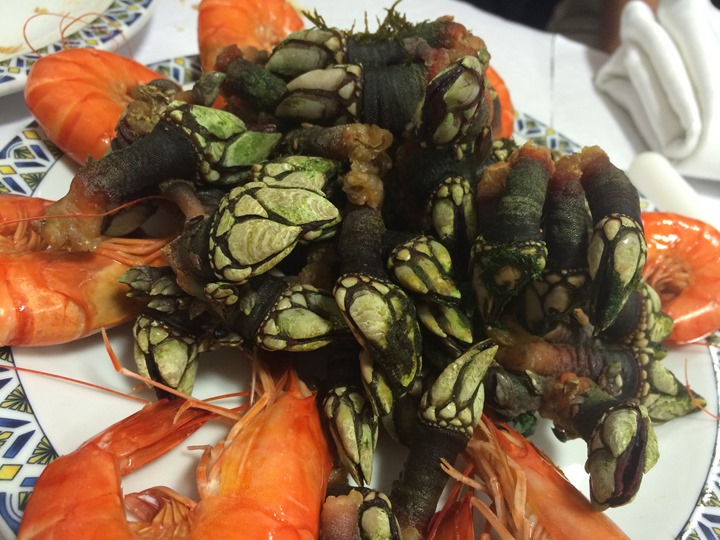 Thursday evening we drove down to check out the Belem Tower and surrounding area.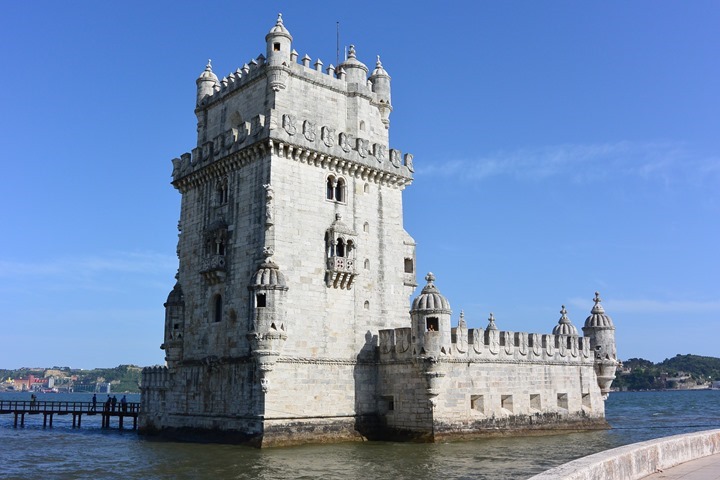 As well as the Museu do Combatente, which contains this pool with a long list of names, somewhat like the Vietnam wall, behind it: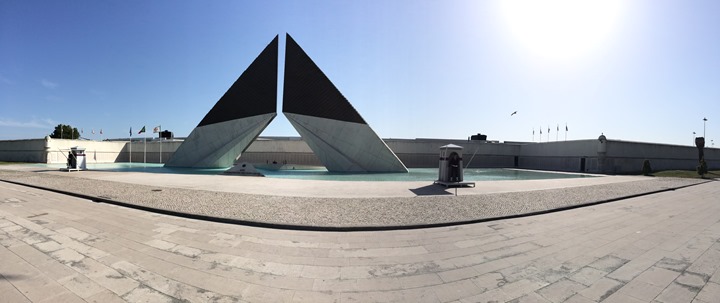 A few hundred meters away is the well known bakery Pastéis de Belém, which many of you recommended in my Monday morning post.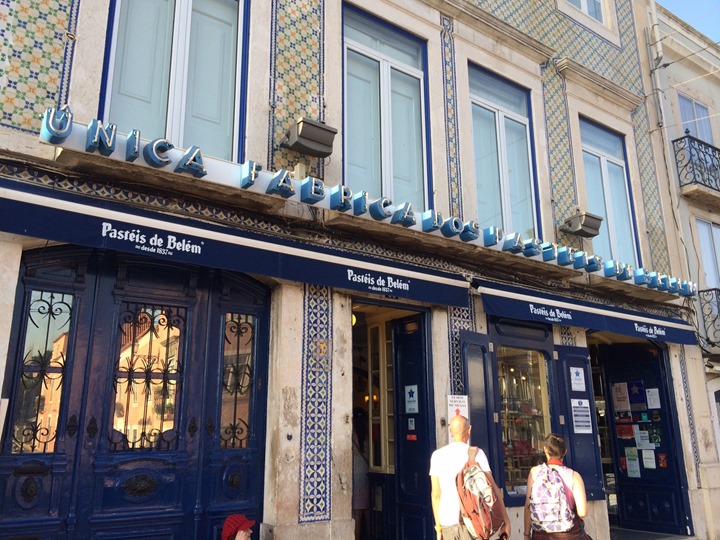 They sell these small little custard pies for about 1€ each.  The pies are often topped with sugar and cinnamon.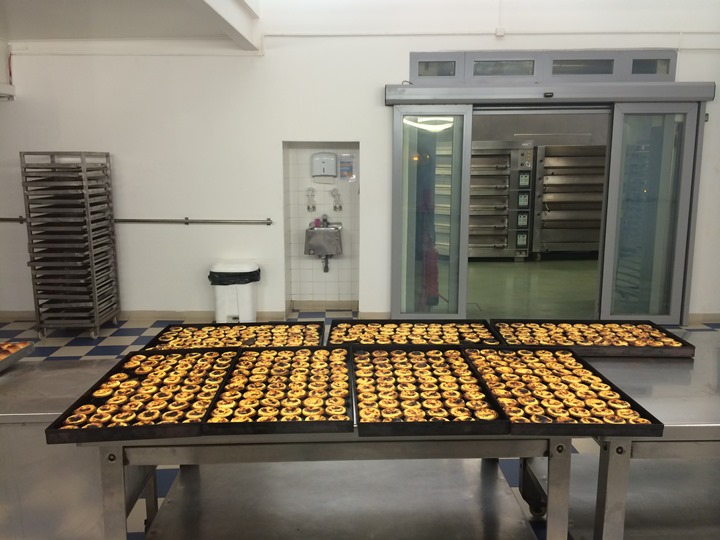 We also headed a short distance away to another place that others recommended as slightly better, and grabbed some of those too (and a few other things), and headed over to a park to enjoy some treats: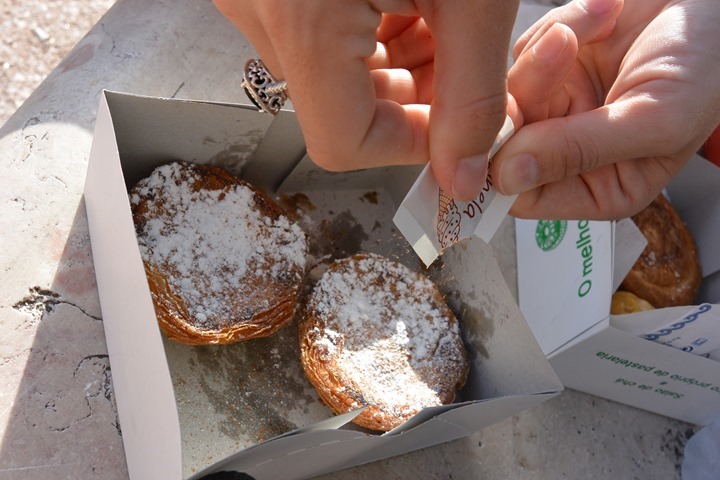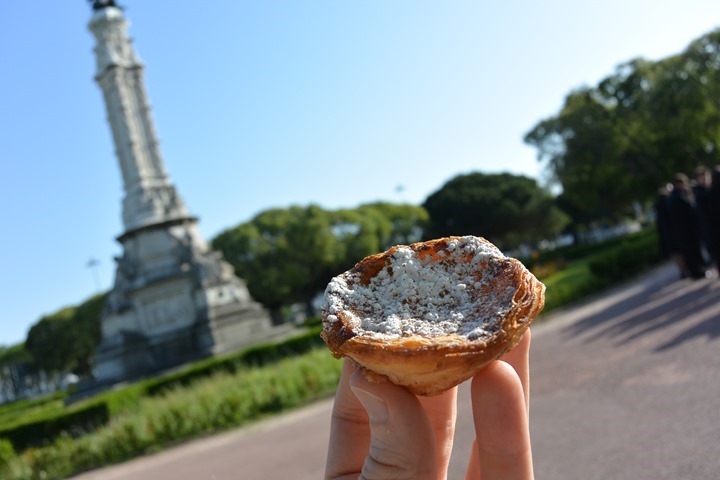 After filling up on treats, we headed back and ran (bringing us back to the start of this post).  Of course, there's been plenty of other wanderings around the streets of Lisbon, including many potentially harrowing moments between our little rental car and some trolley tracks.  No worries, thus far Avis will get their car back in one piece.  Though, there's always still tomorrow….
Thanks for reading!  And thanks everyone for all the suggestions (and Ricardo, for picking out the great dinner places).  Definitely a great city!