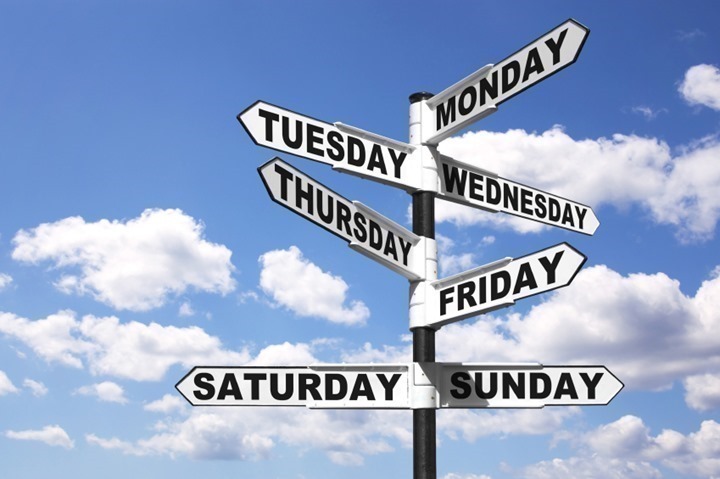 The Week in Review is a collection of both all the goodness I've written during the past week around the internet, as well as a small pile of links I found interesting – generally endurance sports related. I've often wondered what to do with all of the coolness that people write, and while I share a lot of it on Twitter, Facebook, and Google Plus, this is a better forum for sending it on to y'all. Most times these different streams don't overlap, so be on the lookout at all these places for good stuff!
So with that, let's get into the action!
DCRainmaker.com posts this past week:
Here's all the goodness that ended up on the main page of DCRainmaker.com this past week.
Sunday: Week in Review–March 30th, 2014
Monday: 5 Random Things I Did This Weekend
Wednesday: TomTom Cardio Runner & Multisport with Optical Heart Rate In-Depth Review
Friday: Behind the scenes at Adidas Global Headquarters, plus updates on future of miCoach and Smart Run GPS
Look, check it out!
There's been a few recent mentions in magazines in the last few weeks:
Triathlete Magazine Buyers Guide:
I wrote a quick little section on the Top 5 apps I use as a triathlete.  Most of which are free.  There's also mention of me elsewhere in the magazine, which you can grab either at newsstands or on the Apple magazine rack thingy.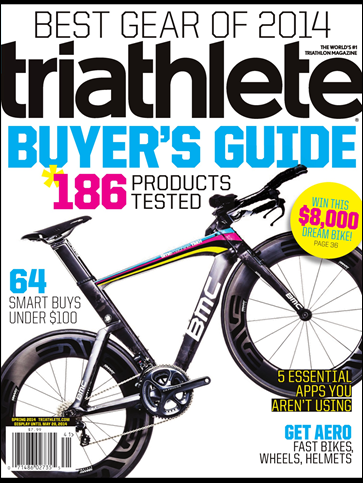 Ultra Running Magazine:
The April 2014 edition made note of my reviews when helping ultra runners decide which unit is best for them.  It's also found on the Apple rack.  Thanks!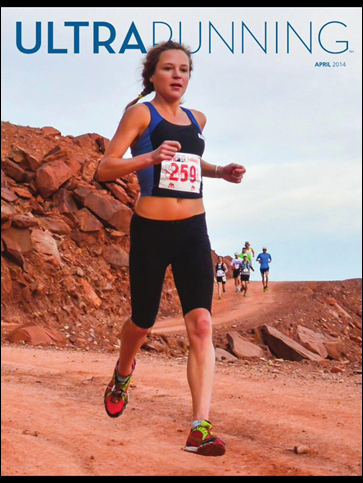 Stuff that I found interesting around the interwebs:
Here's a not-so-small smattering of all the random things that I stumbled on while doing my civic duty to find the end of the Internet:
1) Thoughts on the BSX Lactate Threshold system: When it comes to exercise physiology and high performance sport physiology, I generally listen to what Steve Magness says.  Thus, for those looking for a more highly regarded opinion on the BSX unit, his is one to listen to on whether or not to join that Kickstarter campaign that ends this week.
2) Wanna lookup how many doping tests any given triathlete has submitted to? Well, for USAT professionals, now you can.  Cool little site. (via Jay Prasuhn)
3) 25 Year Old at Helm of Lonely Planet: Pretty interesting (long) article on the new leader of the Lonely Planet travel series.  Worth the read if you enjoy travelling.
4) New Bike-o-meter installed in Washington DC: Well, actually, it's a few hundred yards from Washington DC proper.  But still, sweet electronic counter board.
5) Unboxing of a potato: Awesome, pure awesome. (sent in via Steve F.)
6) Livestrong without Lance: This was an interesting look at the post-Lance world of Livestrong.  Though, there's still a bit of lack of clarity on exactly what the funding levels looked like in 2013.
7) San Diego Submits 2024 Summer Games Bid Proposal: Looks like San Diego is giving it a go.  Will be interesting to see how this plays out.  As a general reminder, games are always awarded 7 years prior.  Thus, the winner for these games will be decided in 2017.
8) The Secret Pro #4: Always good stuff on this series.  This time, some interesting little tidbits about doping (or not) back a few months ago at a tour in China.
9) GoBe activity tracker under further fire on Indiegogo: This doesn't surprise me.  I've expressed some skepticism here about the project when asked in the comments after noting it a few weeks ago.  However, Indiegogo's response is even more interesting, since they basically decided to pretend nothing was wrong by changing their terms of service to allow the potential fraud to continue.  Many times companies ask me about whether to launch on crowd funding platforms.  As I always note, if you're an established company and you're launching on a crowd funding platform – that implies that you're just making a marketing play.  If that play fails (you don't reach funding levels), you look as if nobody wants your product (read: stupid).  Moreover however, the reality is that launching on Indiegogo is akin to saying "We couldn't cut it on Kickstarter", which basically says "Our product might be sketchy".  While I understand Kickstarter takes a higher cut, it also tends to have higher quality projects.
10) Aerial camera copter drops from sky, plunks triathlete racer on head: Someday, that video will make it to YouTube.  What's notable is this is actually likely a fairly high-end rig given it was a professional film company.  Meaning, this was not likely a DJI or Parrot unit, but rather something a bit beefier that probably left a mark. (via Frayed Laces)
Crowd Funded Projects of Athletic Note:
Most of this content used to be found within the main section, but I figured I'd just call it out up here and make it easy to find. I regularly sift through Kickstarter and Indiegogo (plus a few others on occasion) looking for sports projects. Note that as always with crowd funded projects, assume the project will be late and will under-deliver on features. Thus far, on the numerous products I've helped 'fund' (except a leather bike handle), that's been the case.  And finally, me simply mentioning them below is definitely not an endorsement, it's just me mentioning they exist.
Goccia: The World's Smallest and Simplest Activity Tracker (via Andre L.)
Sports Technology Software/Firmware Updates This Week:
Each week I quickly highlight some of the new firmware, app, software and website service updates that I see go out. If you're a sports technology company and release an update – shoot me a quick note (just one liners is perfect, or Tweet it at me is even better) and I'll make mention of it here. If I don't know about it, I won't be able to post about it. Sound good?
Site/Firmware Updates:
Withings Scale: Added 'Indoor air quality touch', and 'Rain Alert' function.

GoPro Firmware Update: Looks like a bit more control over high quality video settings are coming our way.

Garmin Vivofit software update: Mostly just a bunch of fixes, tweaks in behavior.

Garmin Monterra firmware update: Massive list of changes.  As always, the Outdoor handheld team tends to go for the carpet bombing approach to updates.

Wahoo Fitness Android App Released: Finally. 'Nuff Said.  Well, ok, not quite enough said.  The app has finally released, but there's still a number of pieces of functionality they're working on porting over.
iPhone App Updates: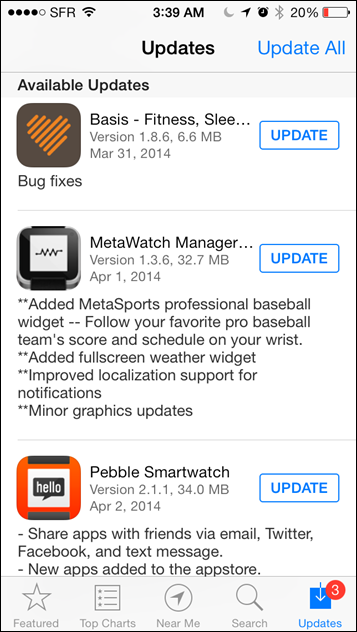 iPad App Updates: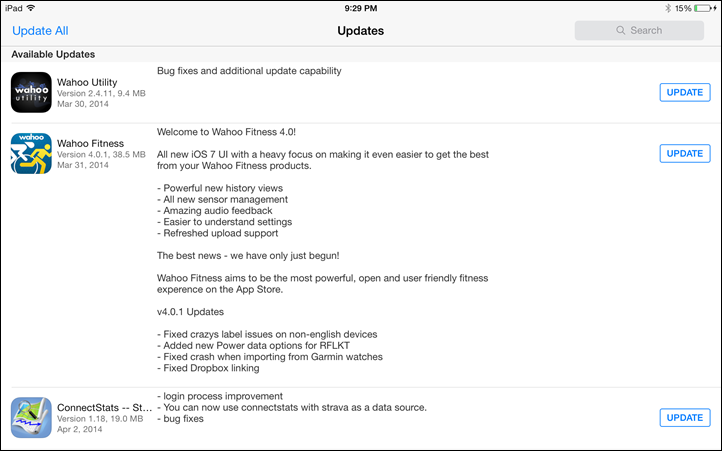 Android App Updates:
Windows Phone App Updates: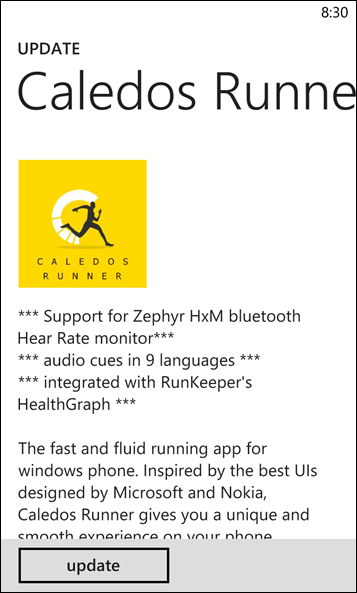 —
Thanks for reading all!