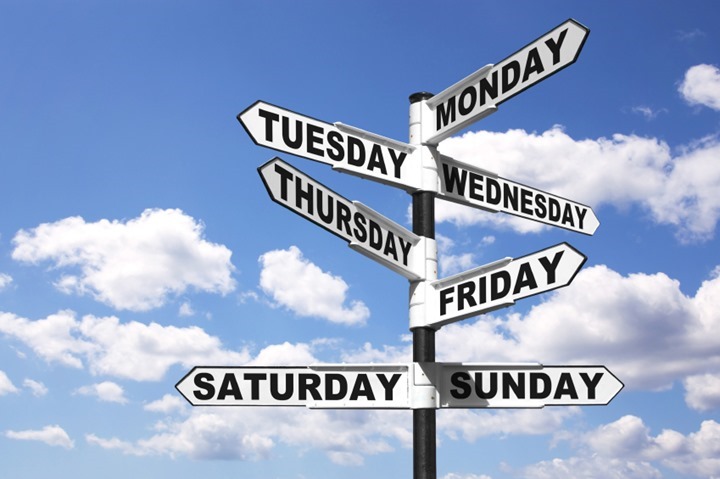 The Week in Review is a collection of both all the goodness I've written during the past week around the internet, as well as a small pile of links I found interesting – generally endurance sports related. I've often wondered what to do with all of the coolness that people write, and while I share a lot of it on Twitter, Facebook, and Google Plus, this is a better forum for sending it on to y'all. Most times these different streams don't overlap, so be on the lookout at all these places for good stuff!
So with that, let's get into the action!
DCRainmaker.com posts this past week:
Here's all the goodness that ended up on the main page of DCRainmaker.com this past week.
Sunday: Week in Review–April 13th, 2014
Monday: Paris Super Sprint Triathlon 2014 Race Report
Monday: 5 Random Things I Did This Weekend
Tuesday: The Paris Color Run 2014 'Race' Report
Wednesday: The Pinnacle of Fitness Failure: Samsung's Gear Fit Activity Tracker
Friday: Behind the Scenes: How I choose which products to review
Cool global map of DCR readers!
In Friday's post on 'How I choose which products to review', I included a not-so-awesome map generated from Google Analytics of where all the DCR readers were from. The challenge was, it wasn't terribly detailed since it was just auto-generated. Well, reader Brian H. offered to take a bit of data and pull together a more visible version. So the map below represents the approximately 1 million unique readers over the last 30 days (from yesterday):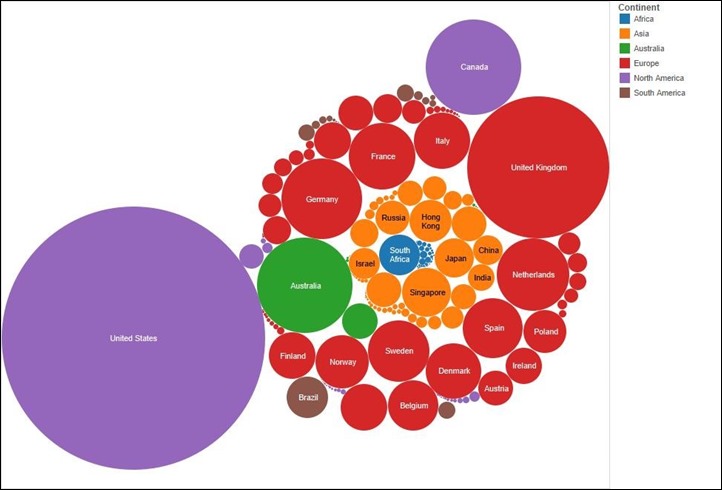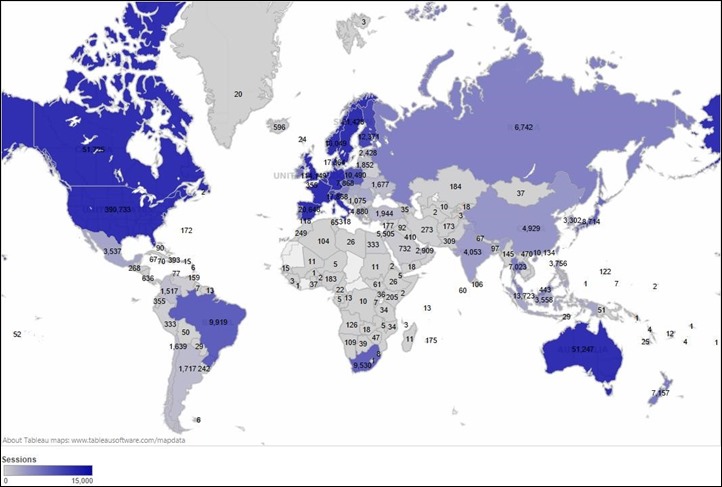 Sweet stuff! Thanks Brian!
Stuff that I found interesting around the interwebs:
Here's a not-so-small smattering of all the random things that I stumbled on while doing my civic duty to find the end of the Internet:
1) Photos from a North Korean Marathon: The title pretty much says it all. Definitely worth a peek. (via Ulas Apak)
2) Nike lays off entire hardware engineering group, no future devices: I can't quite see how them slashing all but the smallest sliver of the digital workforce and then supposedly focusing on the software-platform only will work. Especially since in the grand scheme of fitness software platforms, the Nike+ platform isn't exactly one to aspire to.
3) All that said, earlier this week they did announce that Nike Fuel points are coming to other platforms including MyFitnessPal, Strava, and RunKeeper. Ironically, Nike wants to ultimately compete with those platforms. So it would seem odd in light of the later-week news that those platforms would actually want to help keep the Nike platform afloat.
4) Boston doctors can now 'prescribe' you a bike: Yup, pretty cool! In doing so the patient would get a subscription to the city's bike-share program. (via Bike Shop Girl)
5) The most GIF-animated pro bike race report you'll ever see: I'm not 100% sure I love it, but it's definitely unique and kinda fun. (via Race Radio)
6) Meet an Elite – Ryan Hall: A good but succinct look at the resume of marathoner Ryan Hall. (via Jordan Rapp)
7) AT&T looking to add cellular access directly into wearables this year: I've long said this is the 'final resting place' of connectivity for most sports technology devices (and smart watches/activity trackers). It's simply a matter of how soon, not if. With companies like Bia already doing it in the sports space, the question is how long until the majors do as well. (via Bill Geiser)
8) There's a delivery-by-bike-only taco delivery service: The FAQ is awesome, there is no place you can pick it up. Only delivery by bike. Brilliant.
9) How to make a sick mountain bike film: This is pretty funny (but sorta really useful). Like a 'DIY' guide to creating the best sports/action cam films. (via Peta Pixel)
10) Why following an unknown ski track might not work out: Don't worry, according to this he only came away with minor injuries. (Via Randy, my awesome editor around these parts)
Crowd Funded Projects of Athletic Note:
Most of this content used to be found within the main section, but I figured I'd just call it out up here and make it easy to find. I regularly sift through Kickstarter and Indiegogo (plus a few others on occasion) looking for sports projects. Note that as always with crowd funded projects, assume the project will be late and will under-deliver on features. Thus far, on the numerous products I've helped 'fund' (except a leather bike handle), that's been the case. And finally, me simply mentioning them below is definitely not an endorsement, it's just me mentioning they exist.
(I didn't really see anything of note in the sports tech world this week)
Sports Technology Software/Firmware Updates This Week:
Each week I quickly highlight some of the new firmware, app, software and website service updates that I see go out. If you're a sports technology company and release an update – shoot me a quick note (just one liners is perfect, or Tweet it at me is even better) and I'll make mention of it here. If I don't know about it, I won't be able to post about it. Sound good?
Site/Firmware Updates:
Suunto Moveslink uploader updated: The software was updated in preparation for the Ambit 2/2S firmware update to include the Ambit2 R features (+ a few other 2R updates)

Garmin Fenix/Tactix beta firmware update: Another beta update in the march towards a production firmware release adding in all the beta features. (via GPS Information)

Magellan Switch Up firmware update: A few minor items, but nice to see a firmware update so long after the last one over a year ago.

Details on upcoming Adidas Windows Phone App Update: Information prior to the update. A pre-update of sorts.

SportTracks supports iRunSmooth: Good overview of the functionality integration points.
iPhone Updates:
Android Updates:
Windows Phone Updates: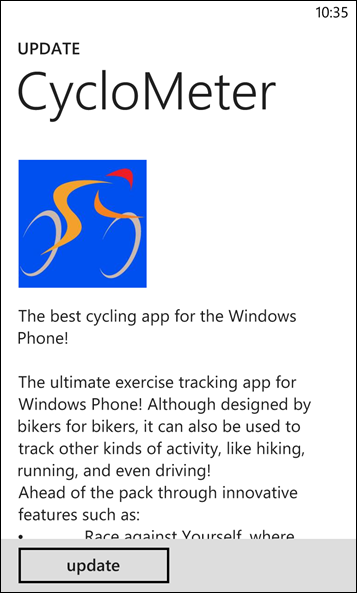 —
Have a great weekend all!