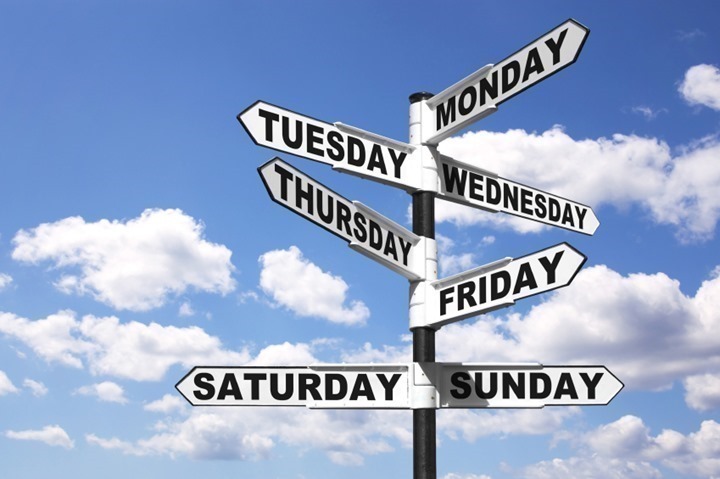 The Week in Review is a collection of both all the goodness I've written during the past week around the internet, as well as a small pile of links I found interesting – generally endurance sports related. I've often wondered what to do with all of the coolness that people write, and while I share a lot of it on Twitter, Facebook, and Google Plus, this is a better forum for sending it on to y'all. Most times these different streams don't overlap, so be on the lookout at all these places for good stuff!
So with that, let's get into the action!
DCRainmaker.com posts this past week:
Here's all the goodness that ended up on the main page of DCRainmaker.com this past week.
Sunday: Week in Review–February 23rd, 2014
Monday: 5 Random Things I Did This Past Weekend
Monday: Hands on with Samsung's new waterproof S5, activity tracker and Gear watches–with built-in heart rate sensors
Tuesday: MWC 2014 Roundup Part 1: Fitbit Force tidbits, Sony Core activity tracker and new Sony waterproof ANT+ phones, update on Mio Link
Wednesday: MWC 2014 Roundup Part 2: 4iiii's updates, ANT+ updates, the Huawei TalkBand Activity Tracker, LG Lifeband, and the SanDisk ring camera
Thursday: MWC 2014 Roundup Part 3: A look at Kyocera fitness concepts, updates from TwoNav bike computers, standalone cellular GPS trackers, Omate smart watch
Friday: MWC 2014 Roundup Part 4: Intel Smart earbuds, Ford automated bike-avoiding car, Behind the Scenes at MWC
Stuff that I found interesting around the interwebs:
Here's a not-so-small smattering of all the random things that I stumbled on while doing my civic duty to find the end of the Internet:
1) Unreal backstory on fake couple's ski team in Olympics: Really interesting read – fairly detailed and well worth it.
2) Incredible helicopter avalanche control work video from Stevens Pass: This is one of the ski areas I grew up skiing at out in Seattle.  Definitely make it to about the half-way mark on the video when the charges go off and start taking out trees, unreal shots. (via, My Dad)
3) Mobile phone CEO demo's dunking his phone in water…kills it: Ahh yes, the old phone in a glass water jar trick gone bad. (via GPS Tracklog)
4) Sports photographer? This link talks through how to light indoor sports – interesting stuff.
5) Pictures leak of the Motorola-made Google smartwatch that might have been: Interesting to see the Motoactv user interface elements in there.
6) Pretty entertaining Pepsi punked ad: This is spots-related in that it's sorta car racing. Sorta. In any case, read the article for the backstory first, then watch the video.
7) Biohacker Implants Smartphone-Sized Sensor Into His Arm:  Umm…ok then.  I suppose that's one way to get live-tracking on your runs.  (via Paul N.)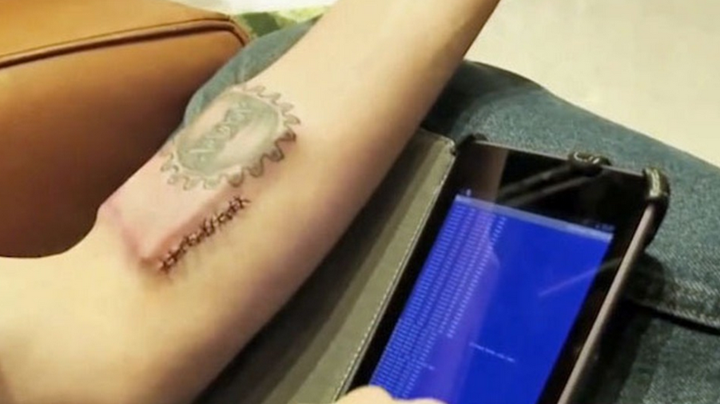 8) Don't leave your GoPro near monkey's: If you do leave a GoPro near a monkey or two, this is what happens.
9) Xenon: the Next Big Thing in 'legal' doping?  Unless you're a bit of a chemistry geek, you've probably never heard of xenon. That's about to change as the gas is being reported as the Next Big Thing in (possibly) legal performance enhancement. (Via Toby Castle)
10) Follow-up to Tennessee cycling harassment incident: You may have remembered a bit back the story where some teens harassed a cyclist quite a bit, then the local police decided to pretend the whole thing didn't exist.  Things are changing now. (via David Fusfeld)
Crowd Funded Projects of Athletic Note:
Most of this content used to be found within the main section, but I figured I'd just call it out up here and make it easy to find. I regularly sift through Kickstarter and Indiegogo (plus a few others on occasion) looking for sports projects. Note that as always with crowd funded projects, assume the project will be late and will under-deliver on features. Thus far, on the numerous products I've helped 'fund' (except a leather bike handle), that's been the case.  And finally, me simply mentioning them below is definitely not an endorsement, it's just me mentioning they exist.
Moov Activity/Cardio Tracker/Random Sensor: Lots of you asked about the Moov this week.  The unit acts as an activity tracker, but can also be attached to your bike crank and be a cadence sensor, or your running shoe and provide detail there as well.  It's interesting stuff for sure. However, I'm generally skeptical of units that you can't find hands-on time from any major media outlets (or any media outlets).  Further, I dislike that they're running the crowd-funding on their own, rather than leveraging Kickstarter or similar.  The last company that did that – Earl – has basically been the poster child for how not to run a crowd funding campaign from an update standpoint.
MyTennisCam: Now all tennis players can enjoy all these features like a pro.
Sports Technology Software/Firmware Updates This Week:
Each week I quickly highlight some of the new firmware, app, software and website service updates that I see go out. If you're a sports technology company and release an update – shoot me a quick note (just one liners is perfect, or Tweet it at me is even better) and I'll make mention of it here. If I don't know about it, I won't be able to post about it. Sound good?
Site/Firmware Updates:
Withings rolls out support for IFTTT: Cool to see Withings now supporting the IFTTT service. (via Janyne)

Garmin Tactix/Fenix1 Beta Firmware Update: A bunch of minor improvements.
iPhone Apps:
iPad Apps:
(No sports related apps for me this week)
Android Apps:
Windows Phone Apps:
(No updates this week on apps on my phone)
—
Thanks for reading!