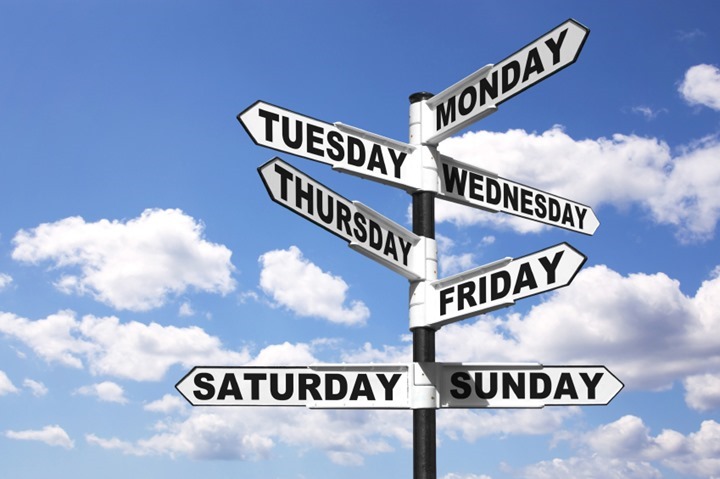 The Week in Review is a collection of both all the goodness I've written during the past week around the internet, as well as a small pile of links I found interesting – generally endurance sports related. I've often wondered what to do with all of the coolness that people write, and while I share a lot of it on Twitter, Facebook, and Google Plus, this is a better forum for sending it on to y'all. Most times these different streams don't overlap, so be on the lookout at all these places for good stuff!
So with that, let's get into the action!
DCRainmaker.com posts this past week:
Here's all the goodness that ended up on the main page of DCRainmaker.com this past week.
Sunday: Week in Review–October 6th, 2013
Monday: My 2013 ANT+ Symposium Keynote Presentation
Tuesday: A brief weekend at home celebrating
Wednesday: An In-Depth Visit Behind the Scenes at Saris/CycleOps/PowerTap Headquarters
Friday: Samsung to add ANT+ to full range of mobile devices, plus a look at the S Health app
Stuff that I found interesting around the interwebs:
Here's a not-so-small smattering of all the random things that I stumbled on while doing my civic duty to find the end of the Internet:
1) The 8 Stages of Running a Marathon: Yup, that pretty much sums them up.  Now just tack on the 112 miles of cycling and 2.4 miles of swimming and it'll be just like all those competing in Kona today. (Via Wahoo Fitness Facebook)
2) Oiselle holds running apparel fashion show…and actually uses real-life athletes on runway: Pretty cool of the company, and if you're in the market for such items – likely worthy of a quick browse.
3) Pro Cyclist posts video of his kid on rollers: And in the process, Niki Terpstra's young boy makes us all look inadequate.  (Via reader BCVelo)
4)  Four brothers racing Ironman Kona…3 of which are sub-9hrs: And that 4th one? Just over 9 hours…with a few flats.
5) A Strava Flagging Proposal: DJ brings up some good points about flagging segments in light of the government shutdown actually making some segments much safer (vehicle traffic banned). Good read.
6) Three FAQ's about Training Peaks Coach Matching Service: I thought this was interesting for one reason only: It's actually not automated, but a human. Go figure (in a good way).
7) A very funny video on unboxing calculators: There's a long history of funny unboxing parody videos – and this one continues in that tradition. (via reader Steve)
8) New York City Marathon & Marine Corps Marathon ban backpacks/Camelbaks: Additionally, all costumes (gorillas included) are also banned.
9) Ironman Mallorca (the full 140.6) announced: This adds the full Monty to the already existing 70.3 that's hosted on the Spanish island (the one I visited this past spring).
10) Yikes, sporty US stamps banned! Apparently cannonballs are considered too dangerous for kids, and thus the little stamp-drawings of kids cannonballing has lead to the entire batch being destroyed.  This story, you've gotta read.  Height of stupidity all around.  (via Joe Lindsey)
11) Cycling in Norway – beautiful photos/video: Basically, this is just blatant bicycle scenery porn.  That's all.  Go forth and enjoy.
12) Stand-up Paddle (SUP) Boarding between Russia and the US: Just to further instill how wimpy our SUP attempts were in warmer waters.
13) Rutgers Women's Soccer Team uses HR training tech in detail: Pretty interesting look at how Rutgers is using some of the functionality (including group aspects) of the Polar system.  This is similar to the educational system The Girl used to use when she taught High School students in a class about heart rate training. (via Polar Twitter)
14) Ski season…in North Korea!  Yeah baby, waiting for that action-cam skiing video.  All three chairlift's worth of the new resort set to open this weekend.
15) Kona 2013 "Bike Count" numbers: These are tallied up each year and cover everything from bikes to hydration equipment to power meters.
16) The Armstrong Lie – Official Movie Trailer Released: This looks like it'll be a semi-limited release, but might be interesting based at least on the trailer.
Crowd Funded Projects of Athletic Note:
This is a bit of a new section. Most of this content used to be found within the main section, but I figured I'd just call it out up here and make it easy to find. I regularly sift through Kickstarter and Indiegogo (plus a few others on occasion) looking for sports projects. Note that as always with crowd funded projects, assume the project will be late and will under-deliver on features. Thus far, on the numerous products I've helped 'fund' (except a leather bike handle), that's been the case.
Cardio Wristband: A Smart Heart Rate Sensor: Similar to some of the other units on the market, such as the Mio Alpha.
(All of these found via Eli, thanks Eli!)
Sports Technology Software/Firmware Updates This Week:
Each week I quickly highlight some of the new firmware, app, software and website service updates that I see go out. If you're a sports technology company and release an update – shoot me a quick note (just one liners is perfect, or Tweet it at me is even better) and I'll make mention of it here. If I don't know about it, I won't be able to post about it. Sound good?
Site/Firmware Updates:
Mio Alpha Update: They've updated the units that were sent to Kickstarters.  Details are slim, but in the backer-only post they noted "With this update you can expect that your Kickstarter Mio ALPHA will show improved HR reliability, accuracy and responsiveness.".  The link at left only works for those who backed the project on Kickstarter, but, this really only applies to you if you're in that category anyway.

Elite myETraining App: Elite Trainers released this to connect to some of their trainers and provide data logging/visibility.  This version is optimized for the iPhone (versus the previous for the iPad).

CycleOps Virtual Trainer App: I previewed this app back at Eurobike.  This is notable because it not only controls the CycleOps Trainers, but also the Wahoo KICKR.

Garmin announced API for Corporate Wellness programs: Creating the API for the corporate side (health insurance plans that pay for devices) is Standard Operation Step 1 towards moving into the health/activity monitoring space (i.e. FitBits).
iPhone App updates this week:
iPad App updates this week: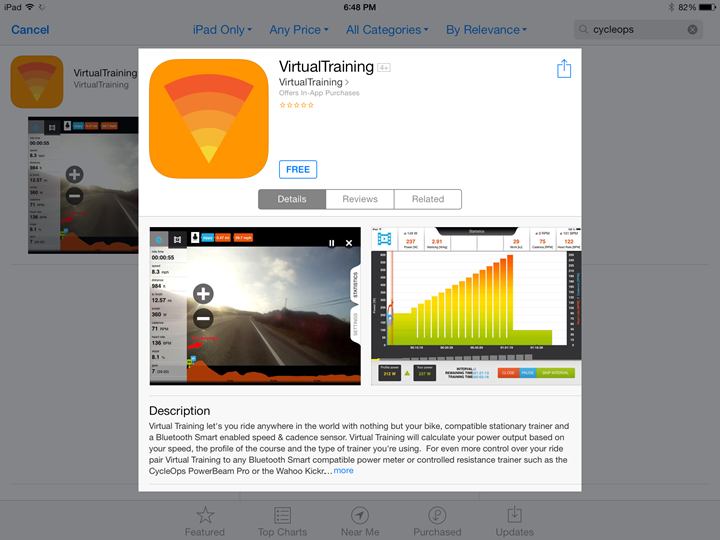 Android App updates this week: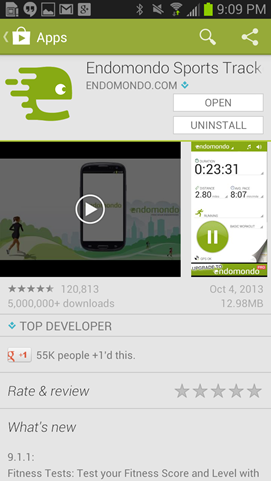 Windows Phone app updates this week:
(No WP app updates this week for my phone)
—-
Thanks for reading!