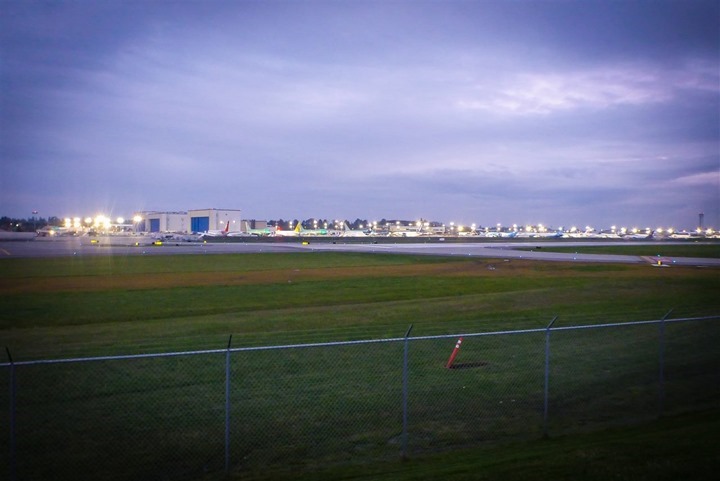 I've been heads down the last few days concurrently writing a bunch of upcoming reviews for the next few weeks – so we'll keep today's post somewhat short so I can go back into the abyss of processing photos and writing near-continuous text.  Or, simply so I can go and eat some ice cream.  We'll see how I feel by then.
Thus I figured I'd run through a long-run I had late last week while in Seattle.  The schedule called for the long run to be split between a typical Z2 pace controlled by HR, and then a chunk of mileage controlled by a set pace – in this case, 6:45/mile (4:12/km).
But, before we get to the faster pieces, I first had to get out of the neighborhood.
Most of the run was just along local streets leading away from my parents' home north of Seattle.  I decided that since I had to burn over 15-miles, the route with the flattest ground would be around Paine Field airport, which is home to Boeing (and where the majority of wide-body Boeing aircraft are made).  I was looking for a flat course since that most closely resembles the Florence Marathon.
Though, the first two miles are actually the least flat – as in the case below which was a long but gradual climb.  A false flat of sorts.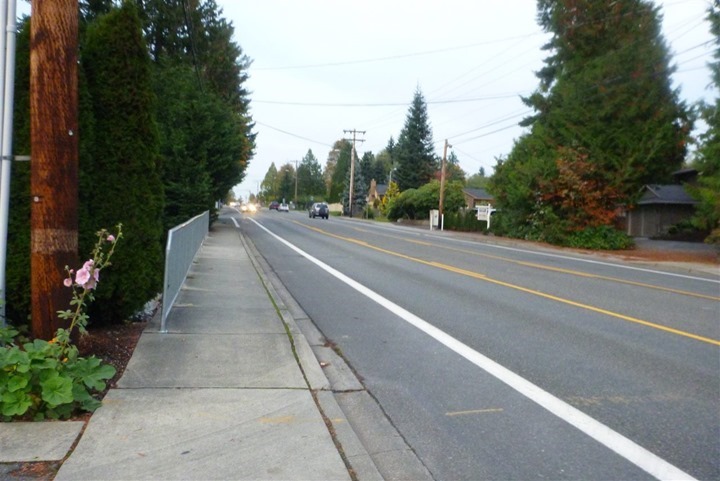 Around the 3-mile marker I turned into some of the local industrial/commercial business parks that surround the airport, and are present on most sides of the field.  The vast majority of these companies support Boeing in some manner.
I continued to work my way into the center of the vast airport.  Next up would be passing the Flying Heritage Collection, which is Microsoft co-founder Paul Allen's personal collection of WWII aircraft.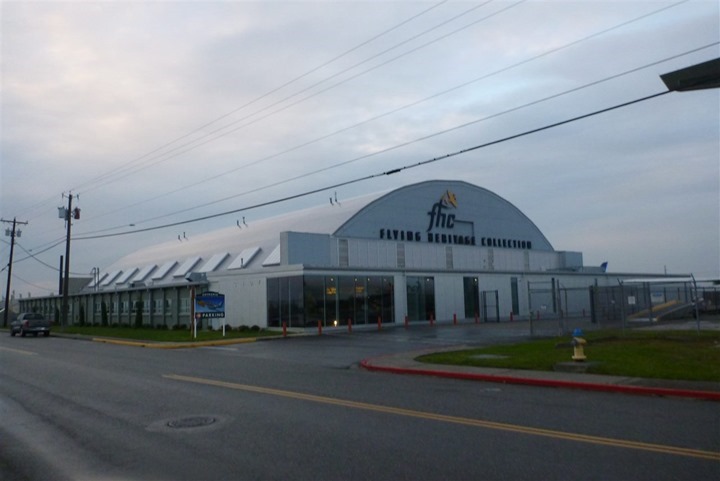 As I'd wrap around the back of that building, what looks like a P-51 was hanging out there.  A mechanic appeared to be working on it a bit.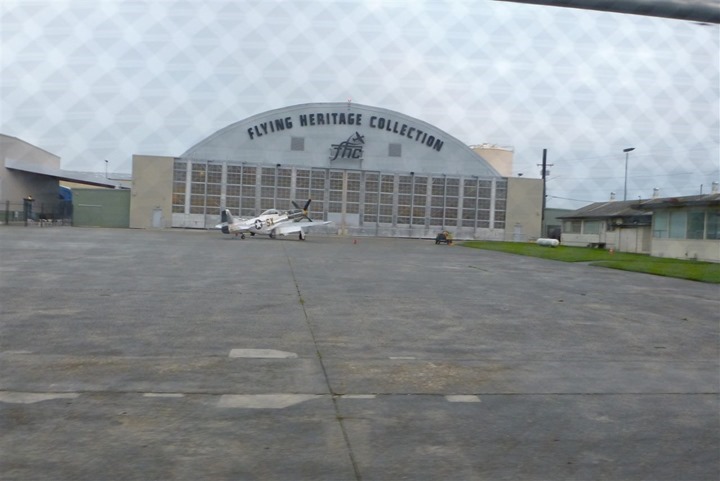 This general area of the airport is one of the many places that Boeing stashes non-finished 787's (technically, more like broken 787's).  Most of these aircraft are awaiting re-work in the hangers behind them, and some have been here for a number of years already.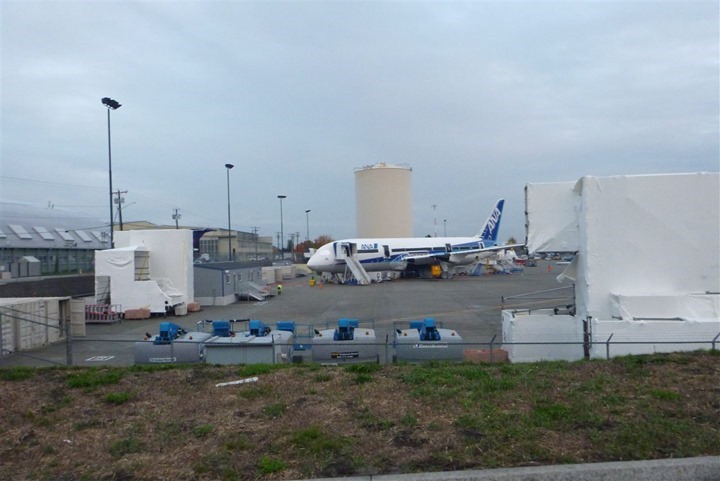 You can see how they are all taped up , with windows covered.
And engines removed (or, in this case – likely never installed).  Most aircraft don't have engines installed until delivery time from Boeing to the airline.  Instead, they place these massive weights on the wings.
The airport is literally covered with to-be-fixed/finished 787's, which are pretty much everywhere you run around the grounds.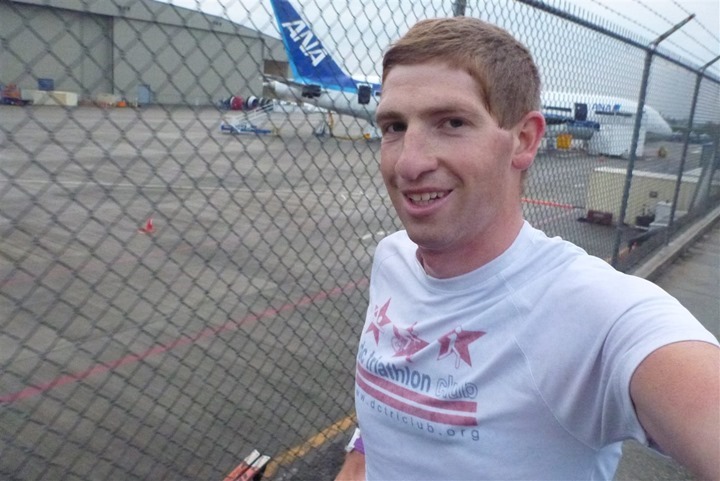 As you can see, it was getting a bit darker. I had started my run around 5:30PM or so, and with the light rain and dark skies, it didn't make photos much easier.  Here I was passing back into more of the general aviation area.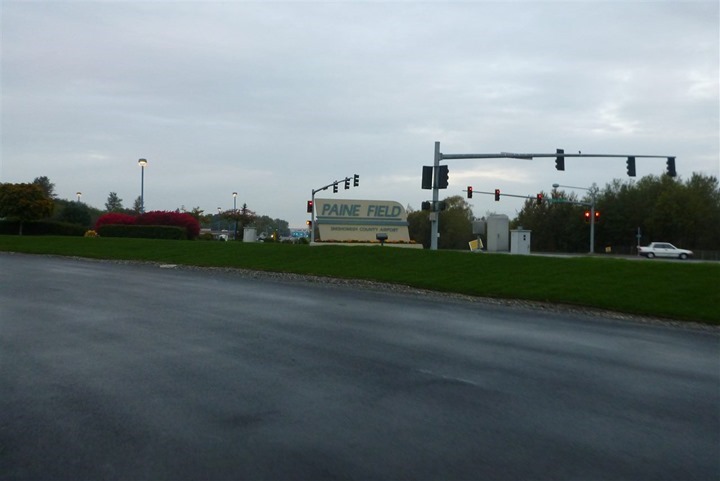 Again, more planes awaiting customer delivery.  In this case a pair of 747-8's, as well as another 787.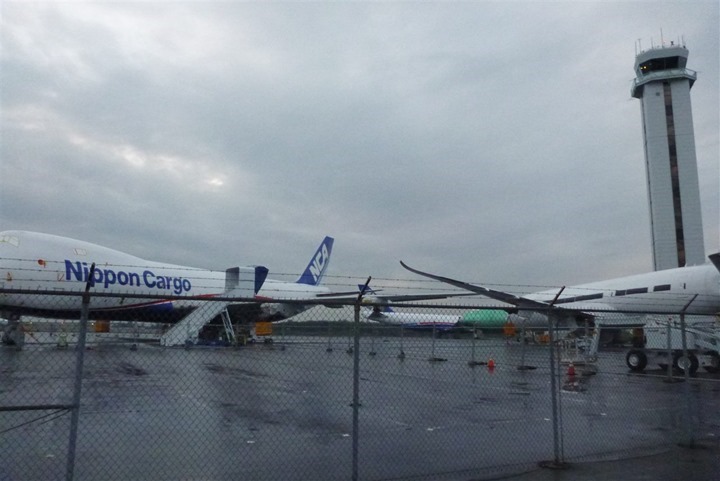 As I worked my way in and out of different areas I'd pass around and under the various runways.  At this point a small aircraft zipped overhead to land a few hundred feet later.  Given everything, you're lucky this photo wasn't more blurry than it is.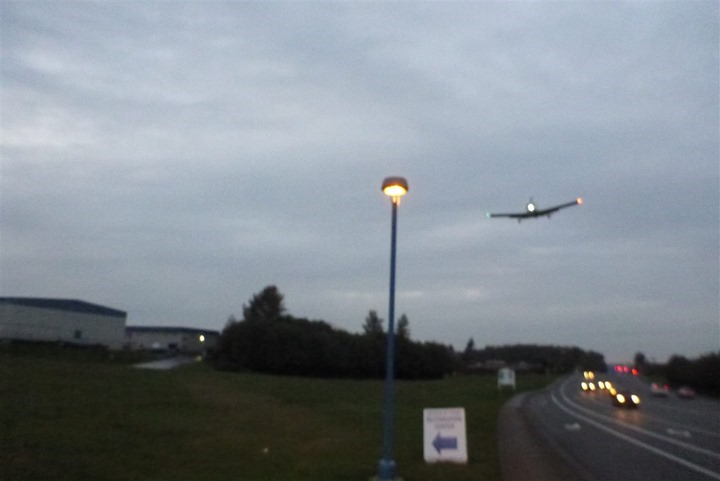 I then worked my way down towards the largest building on earth by volume – the actual Boeing plant itself.  You can take tours in it, which I've done in the past (though, cameras aren't allowed inside).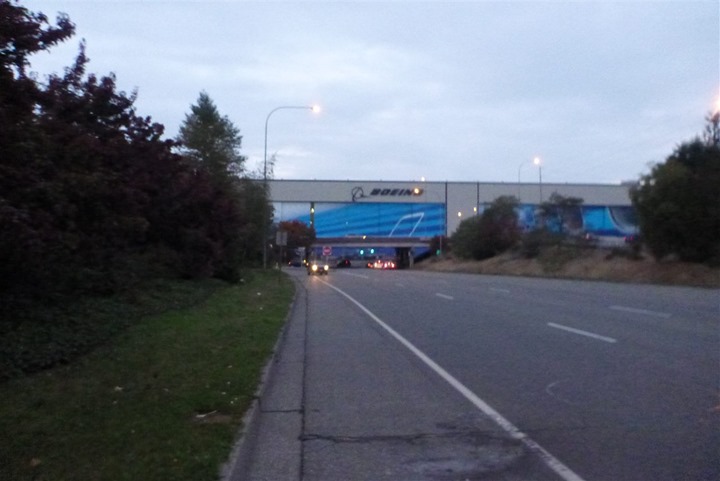 As I ran past it, you can see just a small bit of the sheer size of it.  I was running on a small foot-trail on the side of the road.  This particular portion of the road isn't terribly awesome, but the little trail made it work for the half a mile or so in length.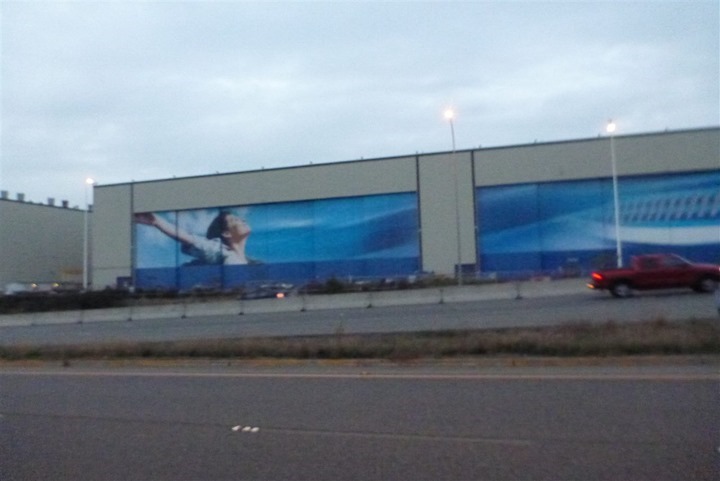 I'd eventually pass under the main runway lights, though no major aircraft were landing at the time.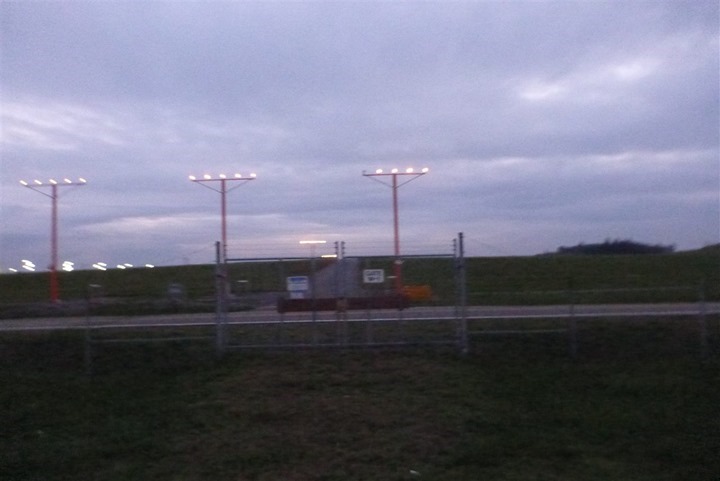 I climbed up the hill to the western side of the airport and crossed the Future of Flight's parking lot – it's a museum as well as a place where a lot of Boeing related events are held.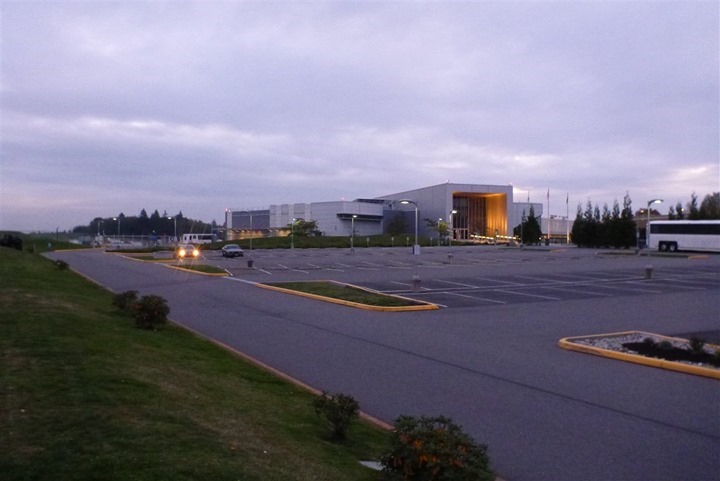 There's a bit of a knoll here that overlooks the airport grounds and Boeing ramp which is affectionately called the 'Grassy Knoll'.  You can see a group of folks standing there – all in suits oddly enough.  I suspect they are part of some event tied into Boeing, whether they are airline customers, Boeing partners, or the like.  I say this mostly because it's a bit odd for a dozen men and women in suits to stand out in the rain on a cold and windy night and look at airplanes.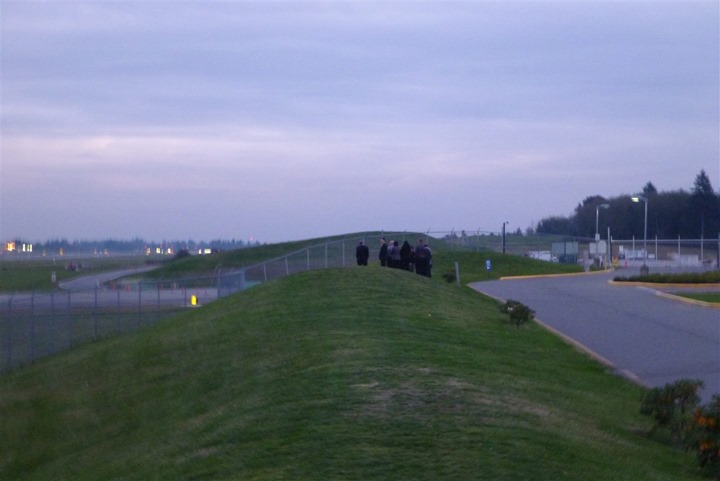 From here you can look across and see the flight-line of aircraft awaiting delivery, as well as the paint buildings (the only buildings you can see in this photo).  Unlike the other 787's and 747's sprinkled about the airport, the vast majority of these planes will be delivered to airlines in the coming days or weeks.  The only aircraft delivered from here are 747's, 787's, 777's, and 767's.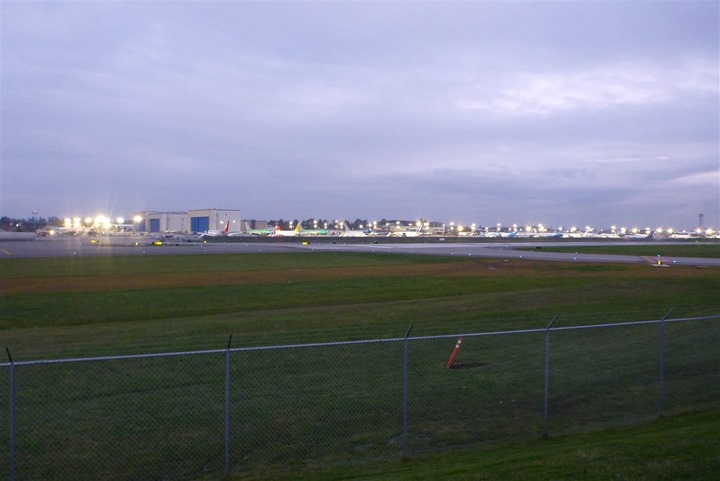 I soon left the airport behind (as well as most of my daylight) and dipped into residential neighborhoods for a short time.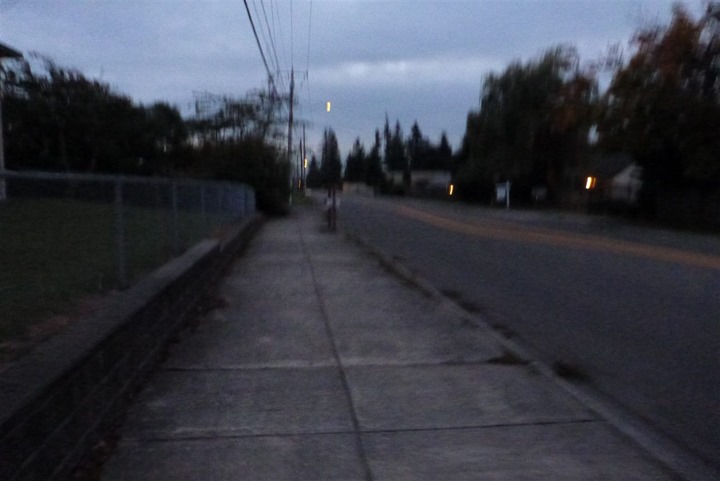 And then I found a bit of a running trail.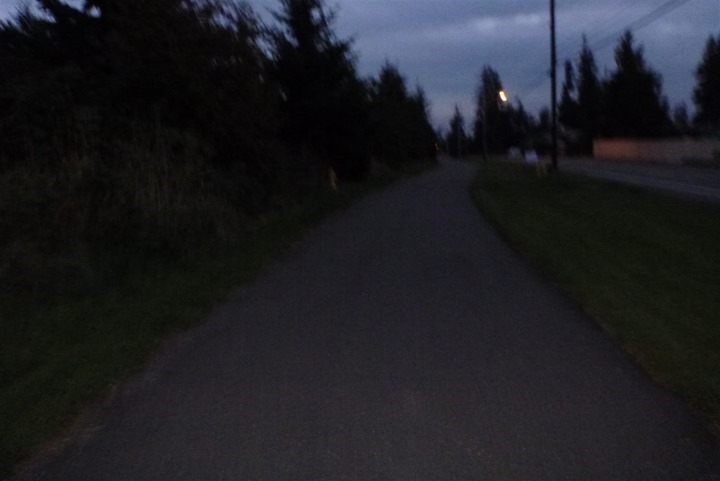 And then it was basically dark.  Which means, all of my photos came out like this:
It was also right about this time that I kicked up the pace.  For the first 10-miles at a Z2 heart rate my pace stayed about 6:50-7:10/mile (4:15-4:27/km).  Then I switched over to being purely controlled by pace, which for this particular run was set at 6:45/mile (4:12/km).
You can see this in the Strava Pace Analysis graph (one of my favorites, though regrettably they don't show it on the shared page).  The elevation goes up and down a tiny bit in miles 10-15, but otherwise is pretty flat.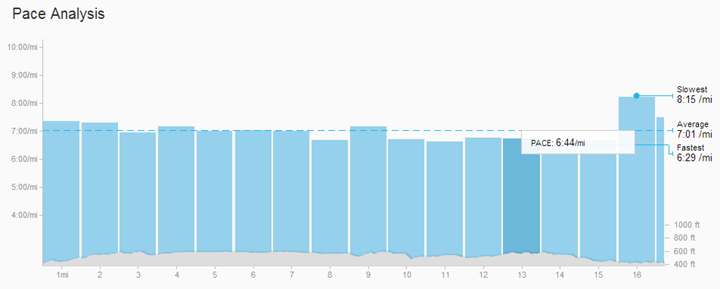 You can see that this largely corresponds with a similar breakout below.  The portions in recovery (above and below) were for a set of 4×30" sprints I did, with 90-seconds of recovery in between.  The recovery was just at a light jog.

Overall the run was quite quick – and while raining (of course, this is Seattle), the temperature was such that I was fine in t-shirt and shorts and it kept me nice and cool.  Some might say even perfect marathon temperature.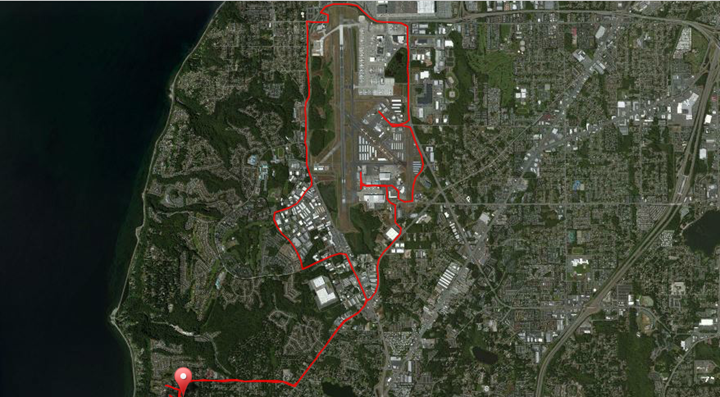 Once done, I took one final photo: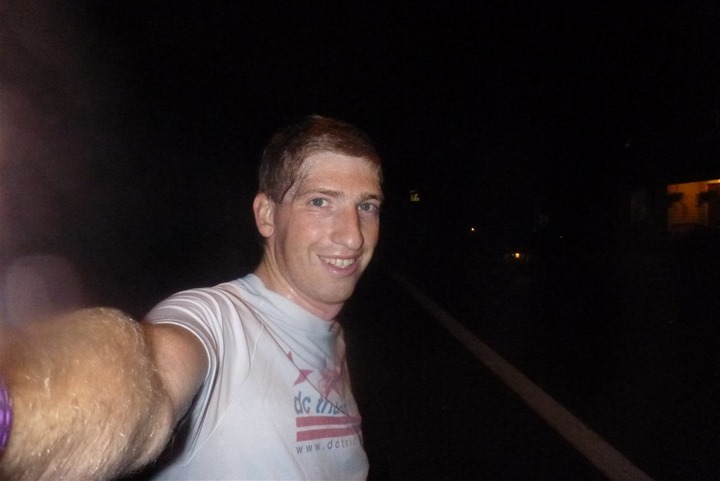 After that – I did the only responsible thing left to do – get some teriyaki.  I miss teriyaki.  I was hard to find good teriyaki in Washington DC, and now virtually impossible in Paris (recommendations are welcome).  Whereas growing up in Seattle there's decent teriyaki in virtually every strip mall, and great teriyaki is never far away.  Don't worry, I only ate one of those.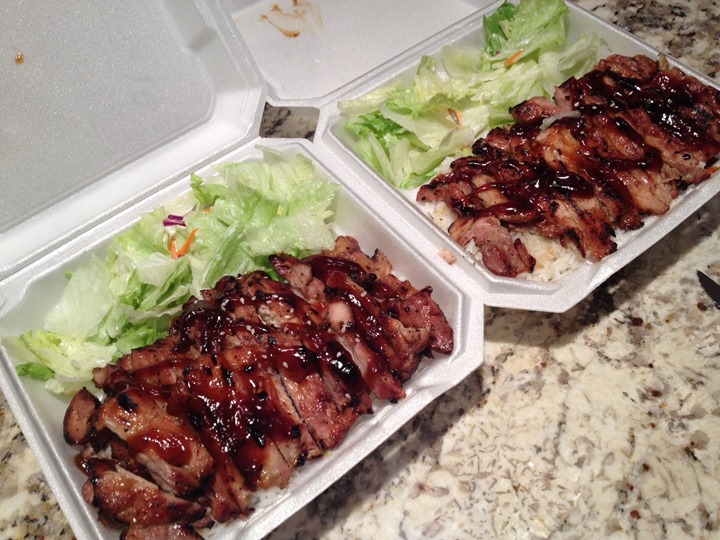 With that, I took off the next evening back for home.  Another good week of work in Seattle, and visiting my family there as well.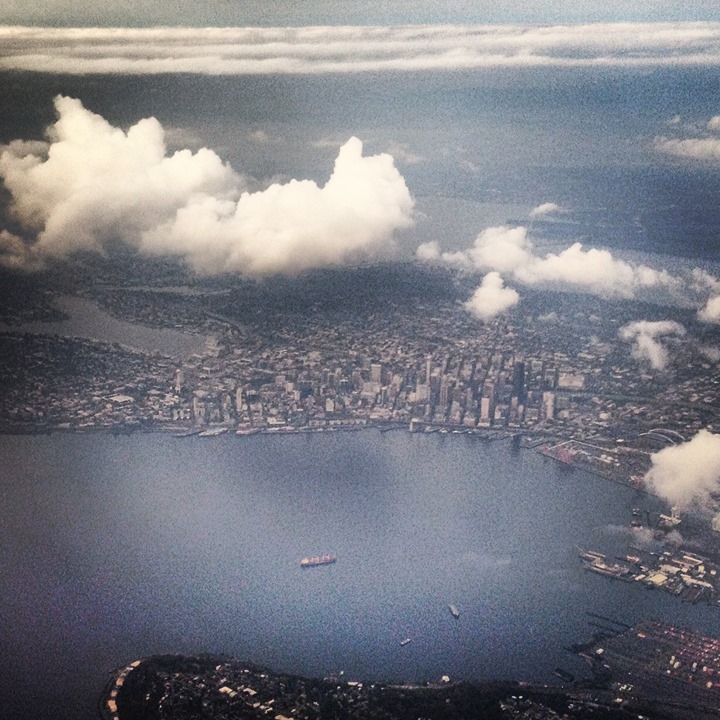 Thanks for reading!