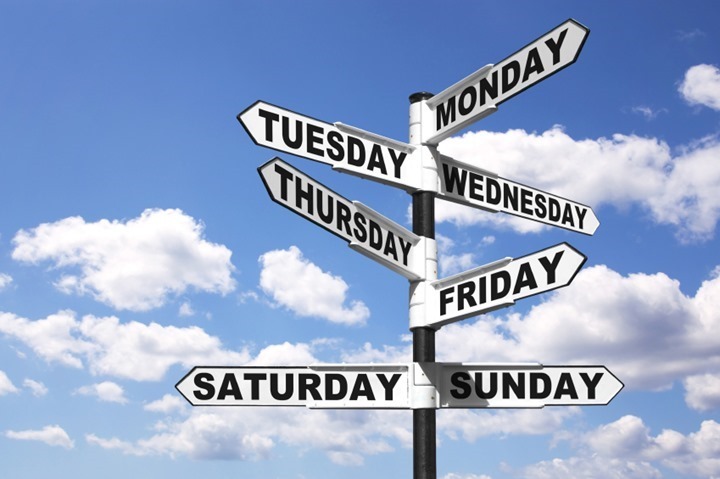 Given I'm 'on vacation' this week (and last, and this next), that means I may from time to time lose track of weekends vs weekdays. That's what vacation is for, right? Thus, here's the Week in Review – "Monday Edition".  There's a reasonable chance things might get back on schedule next week. Reasonable, but not definitive.
The Week in Review is a collection of both all the goodness I've written during the past week around the internet, as well as a small pile of links I found interesting – generally endurance sports related. I've often wondered what to do with all of the coolness that people write, and while I share a lot of it on Twitter, Facebook, and Google Plus, this is a better forum for sending it on to y'all. Most times these different streams don't overlap, so be on the lookout at all these places for good stuff!
So with that, let's get into the action!
DCRainmaker.com posts this past week:
Here's all the goodness that ended up on the main page of DCRainmaker.com this past week.
Sunday: A look at a week of rides (and a run) in Boulder, Washington DC
Monday: Week in Review–August 12th, 2013
Tuesday: A Philadelphia Runaround
Saturday: A week of swim, bike, run (and eating) in Newfoundland
Stuff that I found interesting around the interwebs:
Here's a not-so-small smattering of all the random things that I stumbled on while doing my civic duty to find the end of the Internet:
1) Just your average folding bike ride…at 53KPH: Yup, this man goes all aero for an impressive attempt recorded on video.
2) Want to watch the US Pro Challenge (that's the cycling race): Here's all the detail on when, where and how often.
3) How the NYC Citibike program rebalances bikes throughout the day: I often watch this same act occur in Paris with the Velib's.  Fun stuff.
4) 9 Things you didn't know about riding in the USA Pro Challenge (from a pro cyclist): This was actually both interesting as well as kinda funny. Worth the quick read.
5) A tool to transfer training log data from Garmin Connect to Suunto Movescount: If you're looking to make the move from Garmin to Suunto, this tool does the trick. I haven't used it myself, but a few readers have sent it in this week. (via Chris)
6) Anchorage starts planning for 2026 US Olympic Winter Games: Well, at least they'll probably have snow. Cough…Vancouver and Sochi… As a reminder, bids are selected 7 years ahead of a given games, so this is still 6 years away from bid selection (a long ways away).  Since we're on the topic, the 2020 Summer games will be selected in a few weeks. The cities are down to Istanbul, Madrid and Tokyo.
7) Helicopter blows cyclists off road: Well then, I bet that doesn't happen every day on a Tour. (via CyclingTips)
8) RCMP arrests Whistler bike theft suspects in bait bike operation: Very cool to see them doing this during the major Crankworx cycling event.
9) Yes, even more wonkiness in UCI elections: I can't imagine anyone was surprised that this is how this went down – it's just funny that it's really this blatant. (via Race Radio)
10) Chrissie Wellington's 50 Race Tips for Triathletes: A very well put together PDF file.  Some might be old tips for well seasoned triathletes, but are probably good reminders as we hit the swing of late summer Ironman races.
11) Quadrocopter Bike Escort:  And here's a second video showing the view from the copter.  I'm really excited that within another 1-2 years I think the payload lift will increase to allow GoPros to be more common for longer durations – at the couple hundred dollar price point.  Everything is sliding that way quickly. (via NY Velocity)
12) Race Director Series – Rev3: A good interview and look behind what it's like to be a race director at a major event.
Crowd Funded Projects of Athletic Note:
This is a bit of a new section. Most of this content used to be found within the main section, but I figured I'd just call it out up here and make it easy to find. I regularly sift through Kickstarter and Indiegogo (plus a few others on occasion) looking for sports projects. Note that as always with crowd funded projects, assume the project will be late and will under-deliver on features. Thus far, on the numerous products I've helped 'fund' (except a leather bike handle), that's been the case.
FurtherFit: "Get the most out of your daily fitness data by connecting your Garmin, FitBit and Withings devices to FurtherFit."
Tribesports: "The world's first community-powered sportswear range, bringing you premium quality at up to 40% cheaper than leading sports brands." (via Tyler)
Repper: "An app that learns from users, creating hard but doable workouts while discovering better ways to exercise." (via Eli)
BitGym: "BitGym transforms an ordinary cardio machine into beautiful trails, inspiring classes, and fun multiplayer fitness activities." (via Eli)
Sports Technology Software/Firmware Updates This Week:
Each week I quickly highlight some of the new firmware, app, software and website service updates that I see go out. If you're a sports technology company and release an update – shoot me a quick note (just one liners is perfect, or Tweet it at me is even better) and I'll make mention of it here. If I don't know about it, I won't be able to post about it. Sound good?
Site/Firmware Updates:
Strava gets routes and route generation: I played with this a bit, a good start. Would love to see a function that says "Find me 35 mile route…"

PowerTap PowerAgent Update coming Monday: Looks like all sorts of new stuff.
iPhone App updates this week: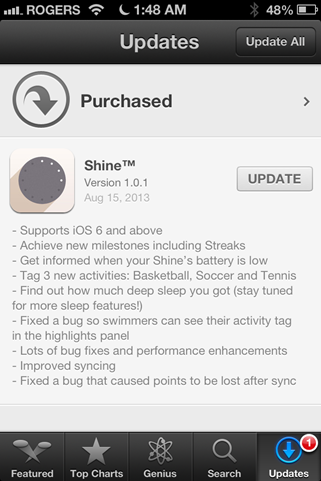 (Note: I didn't bring my iPad with me this week, so it's possible something else snuck by there. They'll get added next week.)
Android App updates this week:
Windows Phone App updates this week:
(I had no Windows Phone App updates come across my phone this week)
—
Thanks all, thanks for reading!