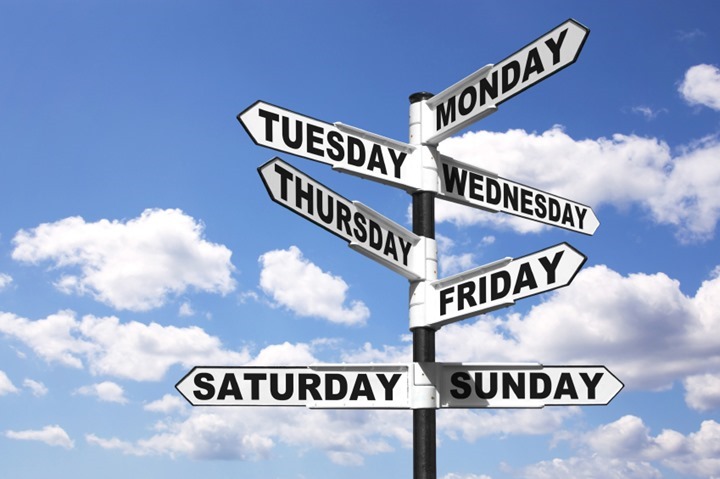 The Week in Review is a collection of both all the goodness I've written during the past week around the internet, as well as a small pile of links I found interesting – generally endurance sports related. I've often wondered what to do with all of the coolness that people write, and while I share a lot of it on Twitter, Facebook, and Google Plus, this is a better forum for sending it on to y'all. Most times these different streams don't overlap, so be on the lookout at all these places for good stuff!
So with that, let's get into the action!
DCRainmaker.com posts this past week:
Here's all the goodness that ended up on the main page of DCRainmaker.com this week.
Sunday: Week in Review–June 2nd, 2013
Monday: Swimming in the Beijing Olympic Water Cube
Wednesday: On attempting to do a Beijing Runaround
Friday: Checking out the Kayak Power Meter system
The Queue Posts:
The Queue is a place where I post quick galleries of products that have just started the review cycle. At the moment, these don't show up in the main RSS feed since they are just quick galleries. You can however subscribe specifically to The Queue RSS feed here (mostly to just use it as a notification mechanism).
Monday: In the Queue: FINIS Neptune Underwater MP3 Player
Friday: In the Queue: The Leikr GPS Multisport Watch
To see all previous Queue galleries, simply click here.
Woot, check it out!
I definitely appreciate being named one of the top male running blogs!  However, of more note is that it's a great list of other folks to read (some of which I hadn't heard of before).  Cool stuff!
Stuff that I found interesting around the interwebs:
Here's a not-so-small smattering of all the random things that I stumbled on while doing my civic duty to find the end of the Internet:
1) Aero Apples to Aero Oranges: The keys to understanding some of the claims bike companies make about aerodynamics.  I talked a lot about this in my recent aerotesting post, but Angry Asian really drives the point home.  A must read if you spend money based on aerodynamic claims.
2) Spaghetti and Meatballs aren't Italian: Apparently not, at least the meatball part anyway.  Pretty interesting post from the Smithsonian on it (along with some fairly conclusive quotes from the end).
3) Because there is no better place than a rocket on a bike: Really, just watch the video below. Perhaps it's technically a jet.  Either way. (via Bike Hugger)  Oh, and if you need a collection of more strange bikes, start here.
4) The Secret Pro: The latest post from an unknown member of the pro cycling peloton.  More interesting tidbits.
5) New ANT+ Phone – Sony Xperia M: This is the first new ANT+ phone we've seen in a heck of a long time.  And, it even looks visually half-way decent as well. Nice! Too bad the new waterproofed variant didn't get it though. (via ANT+ Twitter Feed)
6) A falcon chasing a cyclist down a mountain….and how they shot the video:  This is a two-parter.  First is the actual commercial (the end resultant):
And then here's how they did it:
7) Want to move from Garmin to Suunto? Here's an activity mover: This will move your activities (history) from Garmin Connect over to Suunto's Movescount.
8) A proposal to stick all the recent TdF winners and has-been winners in a room to sorta fight it out about doping:  Oh, and Lance agreed.
9)  An app to use your Bluetooth Smart Heart Rate Strap on Android (including Mio Alpha): This was aimed at the Alpha, but applies to any BLE strap.  Unfortunately, only certain Android phones – the app's page lists which ones.  For the record, this is actually the first app on Android to my knowledge to support Bluetooth Smart heart rate straps.  Crazy, huh?
10) GoPro announces new GoPro Studio Software v2: Looks like this is slated for a few months from now, but aims to make it easier to make cool completed GoPro videos later on.
11) Part II of Slowtwitch Power Meter Primer: More good stuff from them after last week's part I.
Crowd Funded Projects of Athletic Note:
This is a bit of a new section. Most of this content used to be found within the main section, but I figured I'd just call it out up here and make it easy to find. I regularly sift through Kickstarter and Indiegogo (plus a few others on occasion) looking for sports projects. Note that as always with crowd funded projects, assume the project will be late and will under-deliver on features. Thus far, on the numerous products I've helped 'fund' (except a leather bike handle), that's been the case.
Switchable aerobars and seatpost system for road bikes: I got a preview of this last week, and it's pretty darn cool.  For those folks who want to use their existing road bikes but quickly switch from road to tri config and back – this offers the ability to do it near-instantly.
Project to get wind tunnel data on shoes: Interesting concept, the projects funds what in effect will be private wind tunnel data on shoes.  Of note is that one of the project leaders is Dr. Coggan, one of the leaders in the cycling sciences field.
A bicycle keychain (and of course bottle opener): Probably one of the least expensive sporting related Kickstarter projects I've ever seen.
Others that were of note:
A charging stand for smart watches: Looks like this is primarily aimed at Pebble and those with side-charging schemes, as it wouldn't really work on most GPS fitness watches. (Thanks Eli!)

Generate battery power while you walk/run: Interesting sole-integrated concept that will recharge a small battery.  Not sure how practical this is, but maybe in a number of years something more practical will come out of it. (Thanks Eli!)

360* video capture generator for GoPro's: This seems heavily overpriced (in some many ways) considering some of the other options out there, and the fact that it doesn't include the video editing software, and that it's just a plastic mold.
Sports Technology Software/Firmware Updates This Week:
Each week I quickly highlight some of the new firmware, app, software and website service updates that I see go out. If you're a sports technology company and release an update – shoot me a quick note (just one liners is perfect, or Tweet it at me is even better) and I'll make mention of it here. If I don't know about it, I won't be able to post about it. Sound good?
Site/Firmware Updates:
O-Synce Updates TrainingLab Software: This is their desktop software, added a new user interface among other items.

BKOOL adds exporting of workouts to slew of file formats:  Indoor Sessions: .fit Outdoor Sessions: .fit, .tcx, .gpx (Shortly coming to both: .HRM)

Magellan Fitness updates Website: Simply fixes an issue with IE10.

Garmin Vector software updated: Yes, Vector, but no, no release notes were shared.  Typically we see semi-hidden updates start to appear on Garmin's site within 1-2 months of release of products.  (via GPS TrackLog)
iPhone/iPad App updates this week: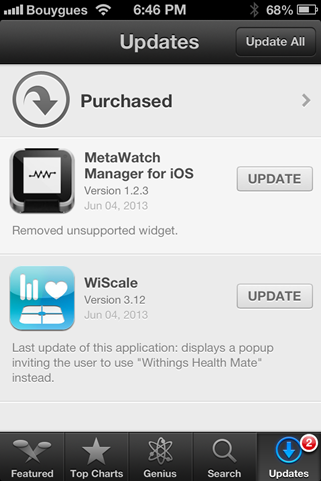 Android App updates this week: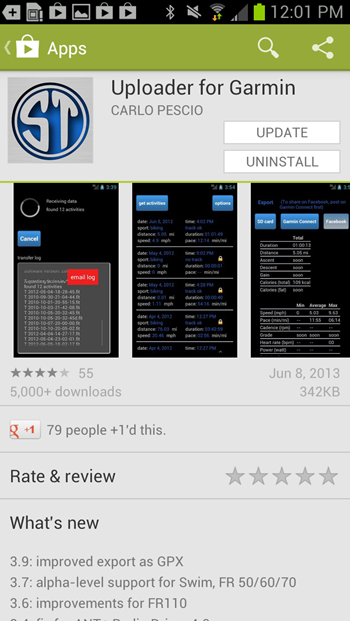 Windows Phone app updates this week:
(There were no Windows Phone app updates this week for sports-related apps on my phone)
—
Thanks for reading!