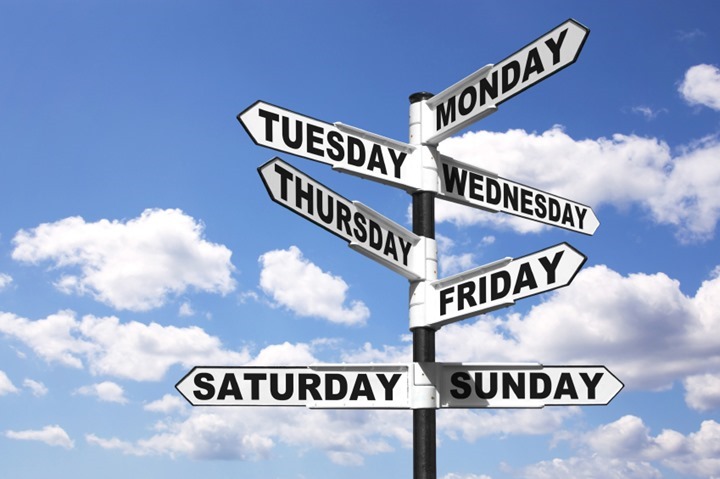 The Week in Review is a collection of both all the goodness I've written during the past week around the internet, as well as a small pile of links I found interesting – generally endurance sports related. I've often wondered what to do with all of the coolness that people write, and while I share a lot of it on Twitter, Facebook, and Google Plus, this is a better forum for sending it on to y'all. Most times these different streams don't overlap, so be on the lookout at all these places for good stuff!
So with that, let's get into the action!
DCRainmaker.com posts this past week:
Here's all the goodness that ended up on the main page of DCRainmaker.com this week.
Sunday: Week in Review: June 16th, 2013
Monday: Stages Power Meter In-Depth Review Update
Wednesday: How to find & create awesome cycling routes in a smarter way
Friday: A New York City Runaround
Paris Blog Posts:
Here's all the Parisian fun we've been having on our Paris sub-blog. And yup, they're in the main RSS feed these days!
To see all previous Paris Blog posts, simply click here.
Stuff that I found interesting around the interwebs:
Here's a not-so-small smattering of all the random things that I stumbled on while doing my civic duty to find the end of the Internet:
1) Skimming the surface of Hong Kong Cycling Culture: Really great piece on the cycling scene in Hong Kong, tons of awesome photography as always.
2) The Dutch Prize Their Pedal Power, but a Sea of Bikes Swamps Their Capital: Having been to Amsterdam a few times, I can empathize with their bike parking plight.
3) CycleOps PowerTap Lineup Rebrands itself as just PowerTap: Interesting branding play, and a smart one (plus new look/logos/scheme).  Everyone knows the name PowerTap, not so much CycleOps.  Also have to wonder if this makes them more salable from the standpoint of an acquisition or full divestiture from CycleOps.  Nonetheless, some interesting futures tidbits in their press release.  Also worth noting they've dropped the price of the non-GPS new-Joule down to $99.  Easily the best power-recording unit at that price point.  And finally, noticed they have a Bluetooth Smart variant of their PowerCal in the works…
4) Spanish Police arrest 84 people; 700,000 doses of doping drugs: I suppose doping drugs is like saying 'edible food', but I figured it got the point across.  Pretty astounding. (Via RaceRadio)
5) A look at Ironman Canada's move to Whistler: Here's a local view of the event, primarily from the tourism standpoint.
6) Here's how to ensure your ANT+ speed/cadence sensor battery lasts longer: An interesting little nugget posted by one of the senior ANT+ engineers. (Thanks to Calum for sending in)
7) Ironman Los Cabos to air on ESPN internationally: For those outside North America, here's a slew of times you can catch some ESPN Ironman action.
8) How a pro cyclist racks his back on his car: Just watch the video. (via Joel Cox)
9) A comprehensive list of cycling software: Really cool listing of sites, apps, and everything in between when it comes to cycling related ways to analyze (or plan) your ride. (via Eli)
10) I don't have a 10th item this week.  Instead, I'll just point out that it's been about a year since this happened.
Crowd Funded Projects of Athletic Note:
This is a bit of a new section. Most of this content used to be found within the main section, but I figured I'd just call it out up here and make it easy to find. I regularly sift through Kickstarter and Indiegogo (plus a few others on occasion) looking for sports projects. Note that as always with crowd funded projects, assume the project will be late and will under-deliver on features. Thus far, on the numerous products I've helped 'fund' (except a leather bike handle), that's been the case.
Micro-Phone: Tiny creditcard sized tracking phone. For the price, this is pretty interesting. My thinking is that with 3 weeks of battery per charge, I could stash it up under the seatpost of my bike. Using it as passive tracking (for friends/family), or potentially for anything else I wanted to track.  And bonus is that it's still a phone…just a really really tiny one.
Sensoria Fitness Smart Sock Tracker: Check back in a day or two and I'll dive a bit more in-depth on this. I got to play around with these back about a month ago, and have a post detailing my thoughts.
Sports Technology Software/Firmware Updates This Week:
Each week I quickly highlight some of the new firmware, app, software and website service updates that I see go out. If you're a sports technology company and release an update – shoot me a quick note (just one liners is perfect, or Tweet it at me is even better) and I'll make mention of it here. If I don't know about it, I won't be able to post about it. Sound good?
Site/Firmware Updates:
iPhone/iPad App updates this week:
Android & Windows Phone Updates this week:
Unfortunately I've been travelling since last week and don't have access at the moment to check for app updates.  Fear not, I'll roll them into next week's post.
–
Thanks for reading (even if it is a bit of a late-edition today, been trying to be 'on vacation' this past weekend)!