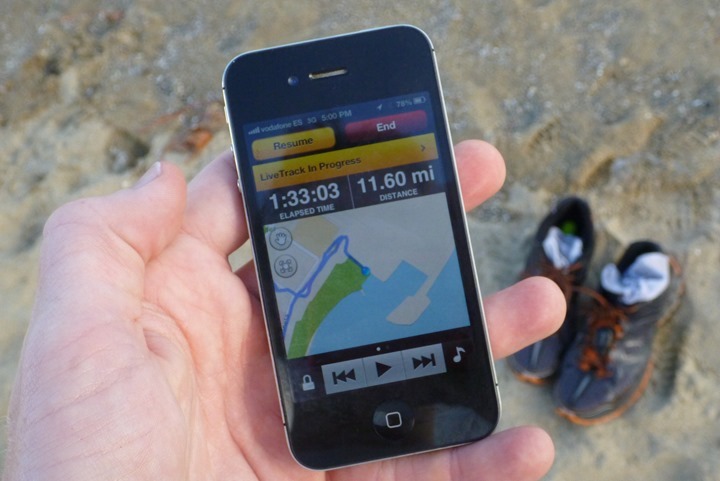 I'm often asked to do phone app reviews, but as I explain in my FAQ page (which, btw, continues to grow), the rate of change of phone apps makes reviews all but meaningless within days or weeks.  So instead, I like to include apps in others posts as relevant to that topic.  For example, my favorite tri apps, or apps for finding swimming pools, etc…
But I've been thinking lately about what apps are out there that offer live tracking while you're out there running, cycling, or rambling around.  But in particular – apps that also live transmit sensor data – such as ANT+, Bluetooth, or Bluetooth Smart.
I thought it might be interesting to put together a post on all the options you have.  I quite often use the Garmin Fit app which has live tracking of both position, as well as ANT+ sensor data – including Power, Heart Rate, Speed and Cadence.  And in general, I find it works pretty well.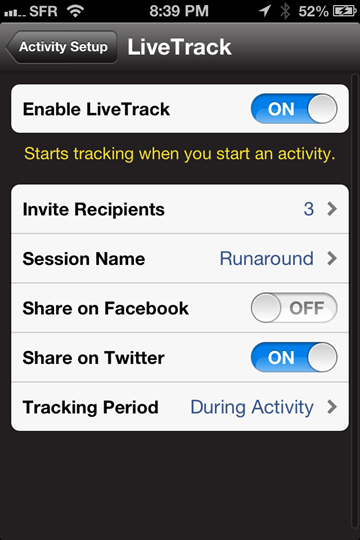 But I know there's more.  For example, Runkeeper has some functionality (that's even used by other apps too).  As well as Endomondo.  But I know there's many others out there I'm not aware of.  The app landscape is just that big.
So over the next 3-4 weeks as I'm on near nonstop travel around the globe, I'd like to test out different options and will include them in a compiled post with all the pros and cons of each.
Here's my only requirements:
1) Must transmit my current location on map (so that someone can view it on a page)
2) Must include a track of where I've been
3) Must include some ANT+/Bluetooth/Bluetooth Smart sensor data (i.e. HR/Speed/Cadence/Power/etc…).
That's all.  Free app or paid app, either is fine.  Service fee or no fee, both ok.
From a platform standpoint, I've got iPhones, Android phones, Windows 7 and Windows 8 phones – so I can toy with just about anything (except Blackberry…sorry!).
So – let me hear about them.  The more the merrier!  And, you're experience with them is even better.
Thanks for reading (and commenting!)