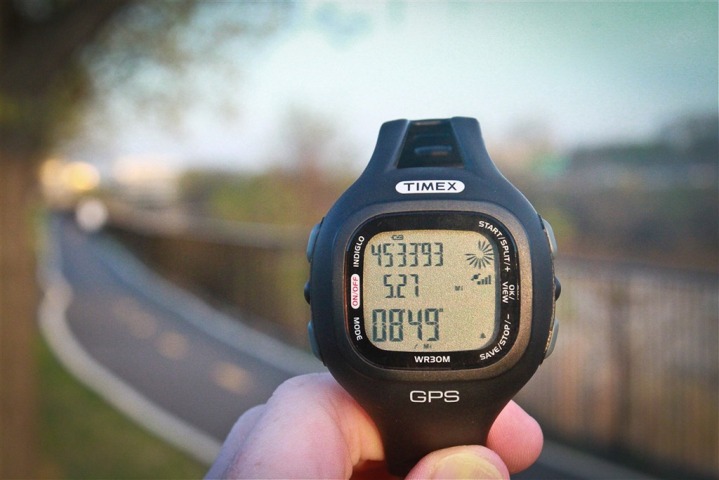 With less than a week left in May, spring is flying by!  I've been trying to plan out weekends for the next two months, coveting a way to spend each weekend day, usually in the great outdoors.  And often based around training or racing schedules.
Tonight ended up being a perfect BBQ night after a nearly 2hr brick with hill repeats, and thus hopefully the start of many more warm spring hill & BBQ nights.  So with no more complex reason than that, I'm giving away a Timex Marathon GPS unit.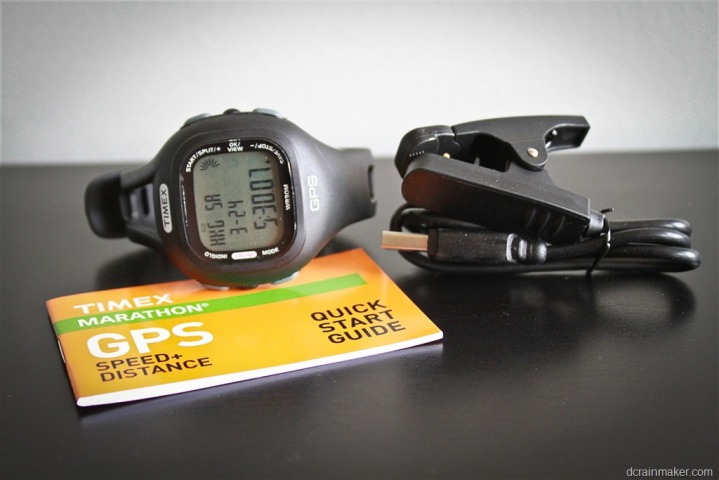 The best thing though is you've got nothing more to do than leave a single comment below (multiple comments don't count around these parts!).  Simply answer the question below:
What are your training and/or racing plans for this weekend ahead (Apr 27-29th)?
For those curious, I'll be doing a 10-mile trail run at Fountainhead on Saturday, and a 40ish mile bike ride on Skyline on Sunday.  Definitely looking forward to both!
The entry period will run until Friday Apr 27th, 2012 at 11:59PM Eastern Time, at which point I'll close the entry period and randomly select a winner. Like the all my giveaways there are no restrictions on where the goods go to – so no matter where in the world you are, I'll send to you. The winner will get a brand new Timex Marathon GPS unit.
As I do from time to time (though, it's been a while), this particular giveaway is sponsored by one of the site sponsors (BeMultisport.com), which is an online sports device retailer based just down the road from me.  They paid for the unit, though I'll pay for the shipping (which, come to think of it, if you're in Uzbekistan may actually end costing more than the unit itself…).  As always, supporting site sponsors helps support the site.  Circle of life thing.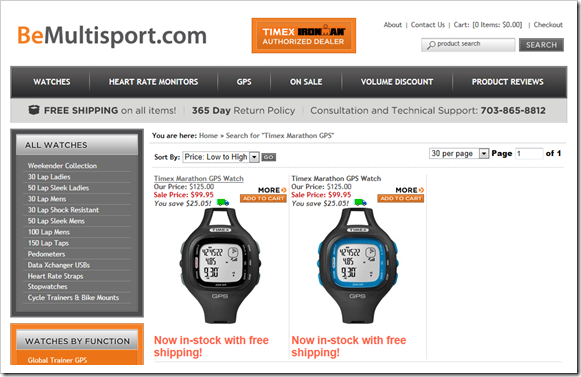 (Note: If you're active duty US military and deployed, simply shoot me an e-mail and I'll get ya entered in. For those curious on how the giveaways work, here's the deets. Through careful planning I picked up a handful of them when they first came available…just so I could give them away to you. Thanks all!)