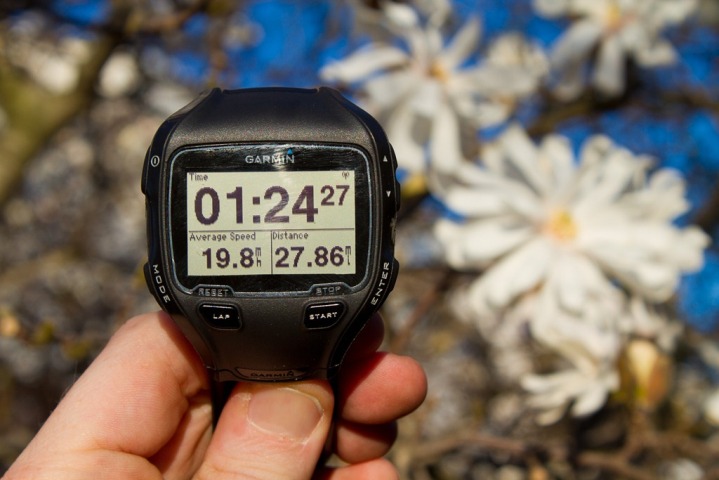 If there were any more sign that it's springtime around these parts, I'm not sure what it would be.  Starting yesterday we've got an out-of-nowhere string of 6 days of 70*F+ weather, including some days just a degree or two away from 80*F.  It's nuts!
…and I'm lovin' it!
In order help you usher in the warmer weather, I'm giving away a brand new (and not yet abused) Garmin FR910XT.  The FR910XT covers you across all sports from swim to bike to run.  So even if you're green to the sport this season, you've still got plenty of time to start training in time for a triathlon this year (or, you can simply just stare into the shimmering blue colored light it emits).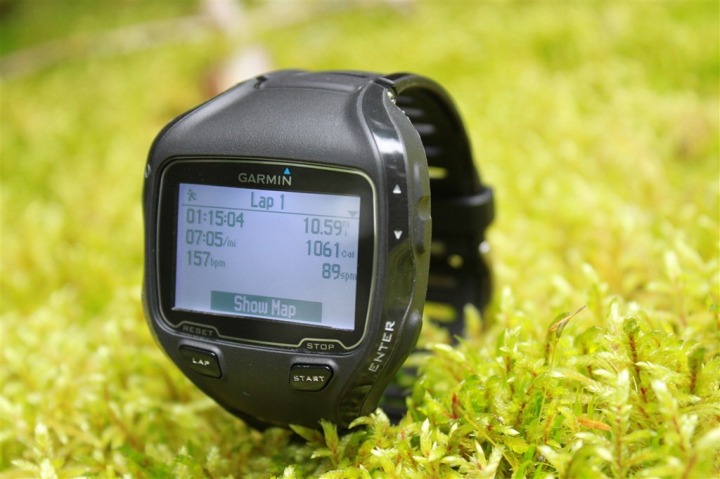 The best thing though is you've got nothing more to do than leave a single comment below (multiple comments don't count around these parts!).
All you've gotta do is tell me what you're excited for the season ahead (and, if you're from the Southern Hemisphere, what you're excited for the offseason ahead).  Sound good?
The entry period will run until Thursday March 15th, 2012 at 11:59PM Eastern Time, at which point I'll close the entry period and randomly select a winner. Like the all my giveaways there are no restrictions on where the goods go to – so no matter where in the world you are, I'll send to you. The winner will get a brand new Garmin Forerunner FR910XT (with HR strap).
(Note: If you're active duty US military and deployed and are unable to complete the entry method above, simply shoot me an e-mail and I'll get ya entered in. For those curious on how the giveaways work, here's the deets. In short – I purchase and giveaway everything here, these are not sponsored by Garmin. Through careful planning I picked up a handful of them when they first came available…just so I could give them away to you. Thanks all!)