As I've alluded to before, I've long since been following a sweet Slowtwitch thread on creating custom mounts for the Edge 500.  The goal of these mounts is primarily aimed at the Edge 500, and mostly focused on either reducing the aero-profile of the unit, or simply moving it to a more convenient location.  Some of the mounts are a bit 'homegrown', and some of the mounts are a bit more 'refined'.
Last week a small business reached out to me to try and gauge interest in a custom Edge series mount that they've developed.
Unlike the traditional Edge 500/800 mount, which uses industrial strength rubber bands to attach atop your handlebars (or any other random location you place it), this one aims to sit just in front of your handlebars, by using a small hardened plastic mount that the Edge is then mounted to.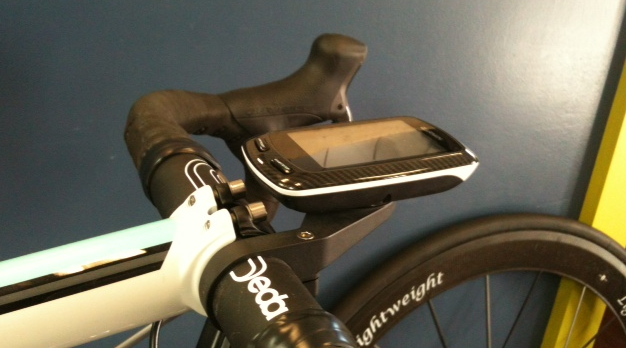 The goal of the unit is to provide a slightly more permanent location, along with being off the bars themselves.  The mount works with the Edge 200, Edge 500, and Edge 800, which all use the quarter turn quick release kit: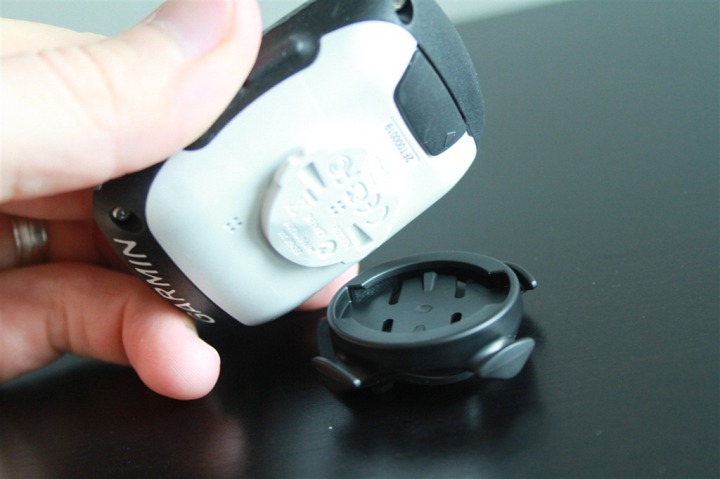 It should be noted though that while it does allow the FR310XT and FR910XT with the quick release kit to mount to it (since they also share the quarter-turn mount), those two units have the mounts on them oriented 90*, which means that if you were to place the watch in this particular molded mount, it would be turned 90* (in other words, facing the side of your bike).  I continue to wonder why exactly Garmin made the decision to offset those mounts, and nobody to date (internal or external to Garmin) has given me a good reason. Someday…
While the mount might work if mounted to your aerobars (with the Garmin inside the bars, like some to today), I talked with the owner about it and he thinks the mount as designed today might be a bit too wide for skinnier aerobars (without some sort of shim).  Though, that's one reason why he's looking for some feedback.
At any rate, the mount's going to be available for about $30, at some point in the near future.
I'm looking forward to getting a test unit soon.  And thankfully, like other specialty mounts I've tested, they are quick and easy to test (I just ride) and even easier to write up a review on (they work, or they fail and my unit dies a miserable death).  There is generally very little middle-ground on these things.
Thanks for reading, and remember…Friday is almost here!