I started writing a post for the first part of our Bora Bora trip, but then decided that I was tired.  After all, all this relaxing has made me…somehow more tired.  Maybe just lazy.  Well, not quite sure.
Either way, here's a quick photo to tide you over.  It's a photo taken by The Girl, while she was standing up on a paddle board following me as I swam around a small island (you can see me in the lower right side of the photo, with the red swim cap).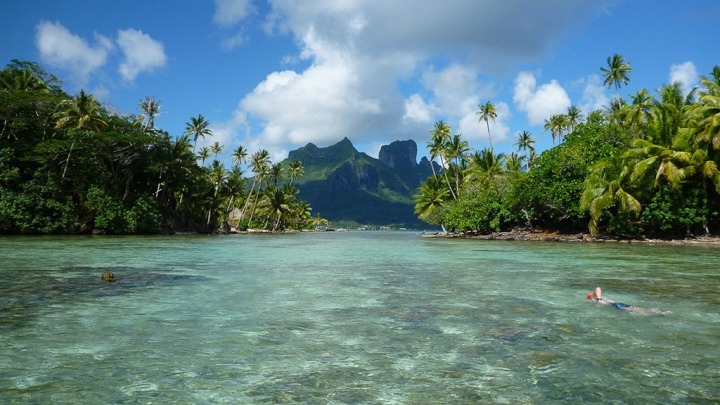 My swim was about 1.4 miles, or about 2,400 yards – not terribly far.  Though, it took me slightly longer than anticipated due to some rather shallow water just ahead of where this photo was taken, in the channel that you see below between the two islands.  The direction of the photo is that I'm going northbound on the map below.  The map below is generated with a FR310XT in my swim cap.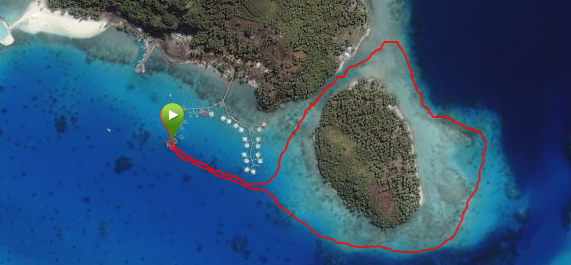 I've been doing daily openwater swims all week, so I've got plenty of fun data from a variety of devices tracking those swims, including lots of FR910XT openwater swim data.  And I've got tons more goodness from the trip here shortly (like sharks!), but this post makes for nice easy Friday morning reading.
Have a great weekend all, and thanks for reading!