(Quick Administrative FYI: REI has the FR310XT down to $289 – then you can stack Garmin's $50 rebate on that – bringing it down to $239…which is pretty much the lowest I've ever seen it.  If you don't care about swim metrics, then the FR310XT is a great buy over the newer and still not yet available FR910XT.  And finally, if you use that REI link – you do indeed support the site.  Thanks all!)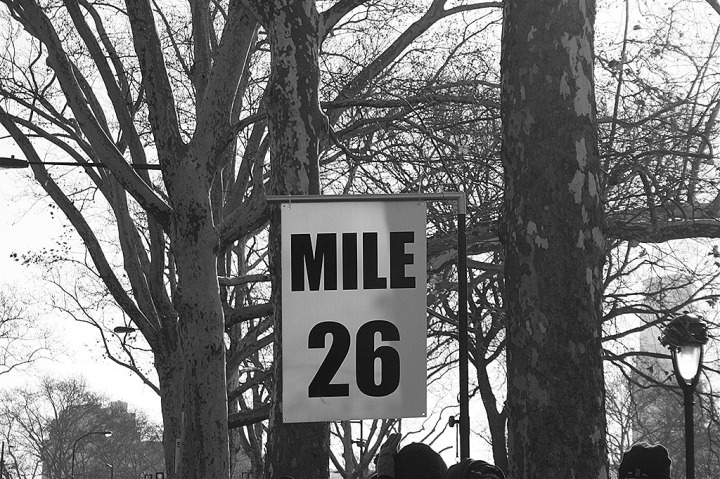 As most of you know, I'll be racing the Philly Marathon on Sunday morning – bright and early at 7AM Eastern Time.  I'll be starting in the second corral – with bib number 893, though I suspect for those wanting to track online you can probably just enter my name instead.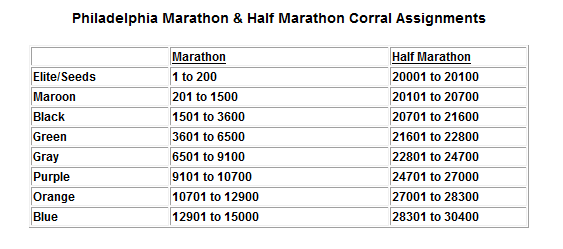 This is actually the first standalone marathon I've raced in three years (ok, technically I ran the Boston Marathon as a standalone event, but that was just for fun).  The remainder of my marathons since have been part of Ironman races.  The previous time I went out and raced it was at the Philadelphia Marathon in 2008 – where I ran a 2:54.
I'll be looking to shave a few minutes off of that time this year.  While I'm a faster runner – I don't quite have as much base as I did in 2008 since I was coming off of Ironman Canada and three half-irons that year.  This year I'm coming off of…well…4-6 weeks of little training from a wedding and a honeymoon.  But, I've been pretty solid gains in the last couple months.  It's funny, it get significantly harder to shave off time the faster you run.  Sorta a case of diminishing returns. 
Thursday night's short taper run at race pace went rather well – but I'm still fighting a bit of a random cold the last few days. I'm optimistic with the continued high levels of sleep this week (hence why I've been a bit more quiet than normal) – I'll be able to keep things on target come Sunday.
I suspect most of it will simply be mental – as is usually the case though with an endurance race.  As I was running tonight I had to simply keep reminding myself in a checklist fashion:
A) Yup, I'm still running 6:20's
B) Yup, I can still talk
C) Yup. my legs haven't fallen off
D) Ok then…just keep running.
In other words – yes, I can do this, I just need to ignore everything else and simply focus on that particular mile.
From a pacing standpoint I'll be doing mile splits and doing averages over those based on a time that gives me a touch bit extra for running long (longer distance due to race corners, etc…).  I'll have a data field for overall average pace and distance – but I'll be watching to see how I am against actual race markers.
As I often note – at the end of the day, in a race the distance that your Garmin says you ran doesn't mean anything.  The time on the clock is what matters.  And in this case…hopefully I can make the time on the clock be what I want it.
If you see me out there – say 'Hello'!
Have a great weekend all, and good luck to those racing either Philly or Ironman Arizona (or elsewhere). Thanks for reading!