Due to the a significant flight fail in my attempt to get back from the ANT+ Symposium last week, I lost all of Thursday from a workout perspective (instead spending time hopping to and from random Canadian airports).  So as a result, my 11×1-mile repeats got moved to Friday night.  Which isn't all that bad, it's just a unique way to spend a Friday night.
I've slowly gone back to running 4/10ths of a mile loops around my neighborhood for these (2 times each loop, + a touch extra equals a mile).  I don't know why I prefer this over doing them out on the straightaways in front of the house – but I suspect it may be because I can just turn my brain off and run in circles.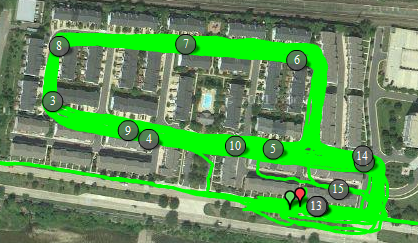 In either case, fast forward things to Sunday, and I find myself out doing a 3hr long run.  My long runs are time based, and correlated to a HR zone (or multiple zones).  In the case of today, I spent the first 2:15 at a Z2 effort (basically just a talkable long run pace), and then the last 45 minutes at a bit higher effort.  Not all out, but more of a marathon-intensity level.
Around the 2hr marker my FR610 started giving me it's tell-tale 'I'm tired' sign, with a low battery warning.  I know though that on most Garmin watches, this means you've got about an hour left of battery before it goes kaput.  I was thrilled to therefor see it last to the end of the workout.  Because the end of the workout showed 3:00:02 and 25.01 miles – I thought it might make a nice picture.  But, by time The Girl went upstairs and got the camera (look, my legs weren't going up any stairs) and came back down…it was dead.  Hey, at least it recorded the whole workout!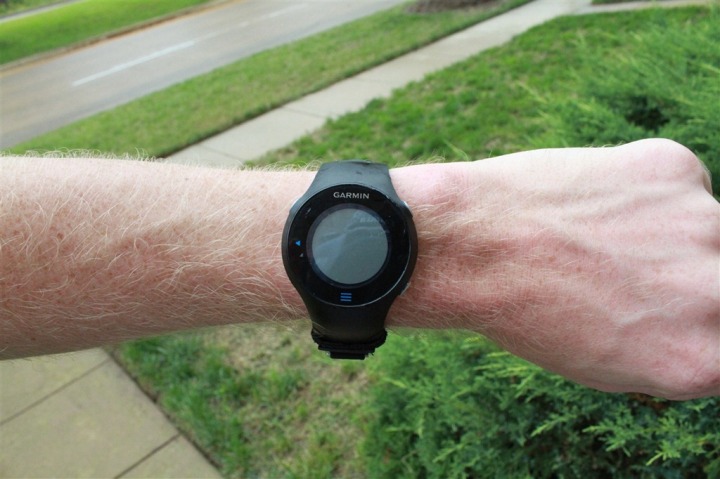 Luckily, after a short charging session, I was able to recapture the moment for you: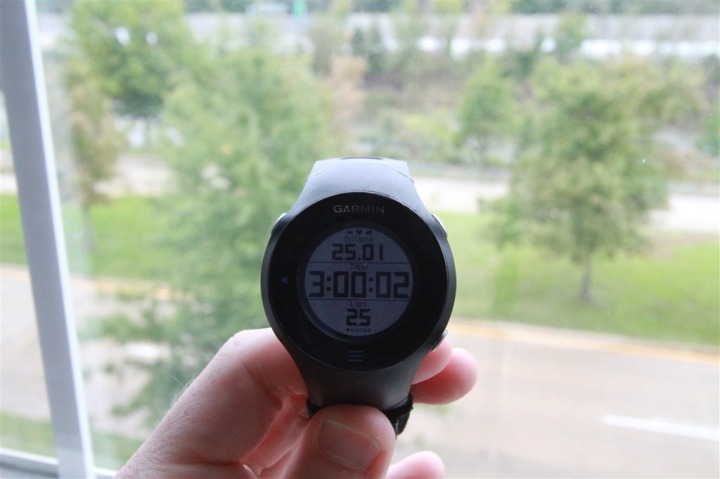 Speaking of captured moments…here's me…post-run: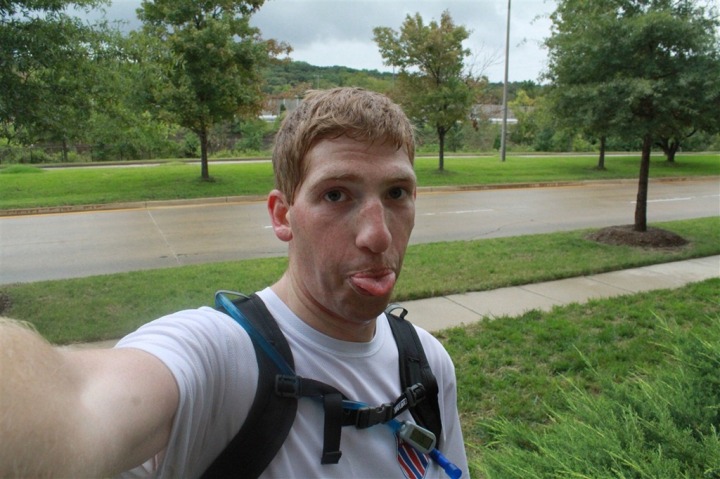 Not much to capture there I suppose.  I didn't bring a camera along on today's run.  No particular reason really.  It was a nasty windy/cold/rainy day though – so you weren't missing much.
Later on I finally got around to unboxing two different ANT+ scales that I bought back this summer.   ANT+ scales talk wirelessly to almost all of the newer Garmin Forerunner devices, as well as the Garmin Edge 800.  Both were bought after the body-fat comparison tests with the Bod Pod, but that doesn't really matter too much since neither does body fat.  Both only do weight.  The first one is the Tanita HD-351 scale: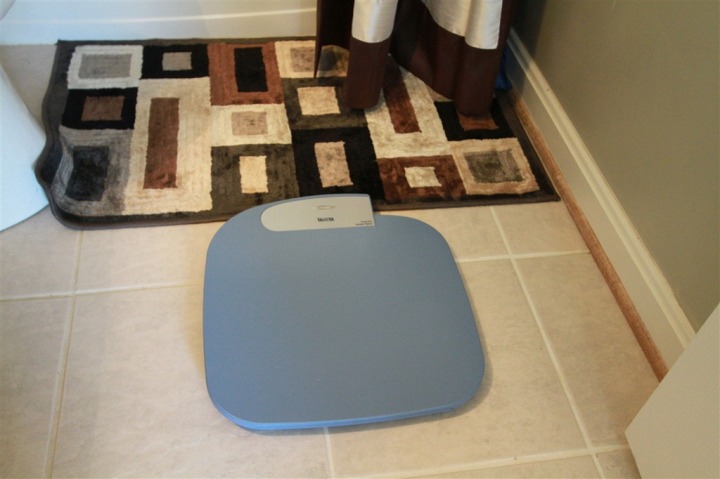 This little blue scale is very similar to the BC-1000 from a user interface standpoint in that it only has a green dot light on it.  When it's excited, it lights up.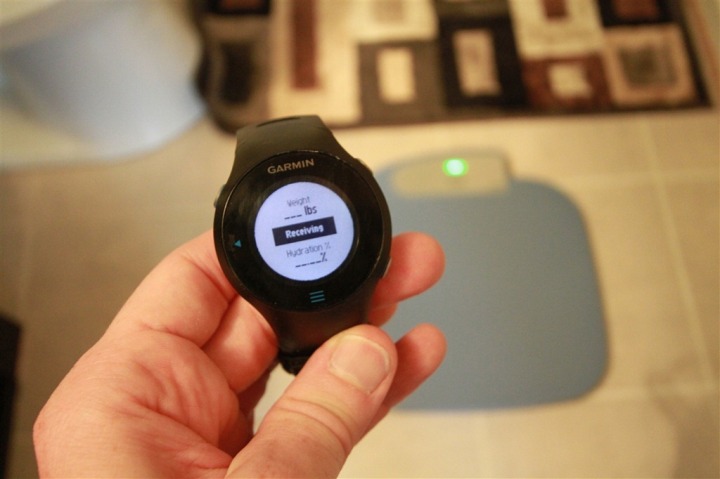 When it's not, it stays quiet.  Unlike the more expensive BC-1000 though, this doesn't measure body fat or hydration.  Just weight: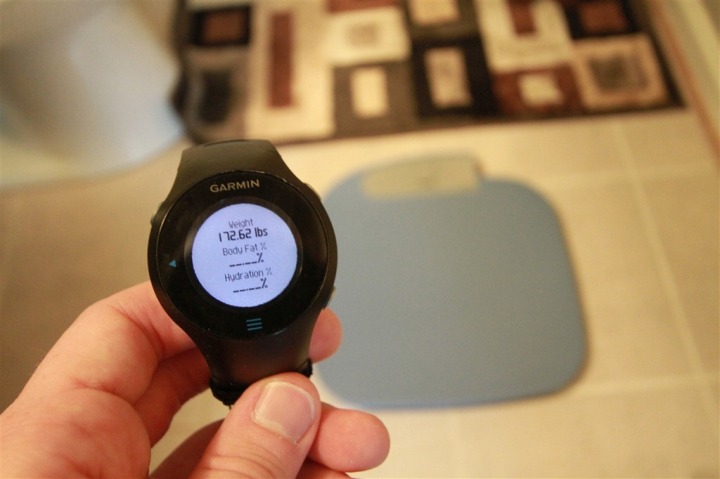 I also bought the Life Source UC-324 scale (it actually says A&D medical on it, so it's a bit confusing).  This too is ANT+ enabled, and like the little blue scale – it also only does body weight.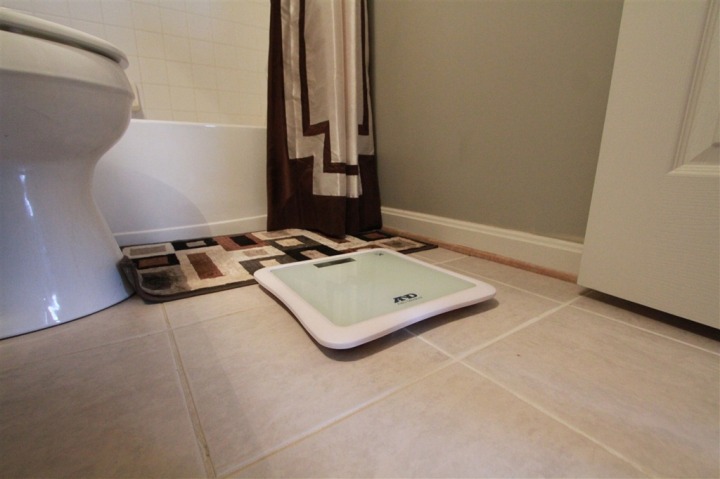 However, the biggest difference you'll note is that it has a display.  Brilliant!  This means that I can step on it with or without my watch nearby.
In fact, there's a subtle difference between the Tanita scales and the Lifesource scale.  On the Tanita's, the Garmin watch initiates the weighing sequence.  Whereas on the Lifesource scale you kick it (ok, there's probably a better way, but I found kicking it wakes it up the best) and then after you weigh in it'll transmit to the Garmin watch.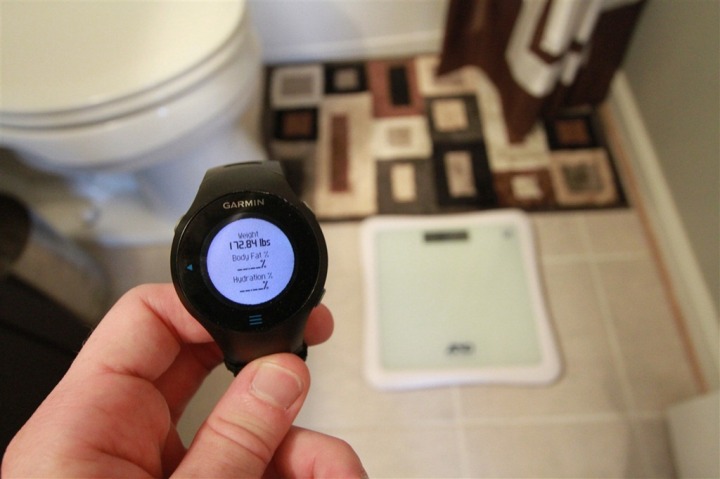 Now, here's the kicker (no pun intended).  The blue Tanita scale costs $150, but the Lifesource scale only cost $110 (I've seen it sub-$100 a few times).  Further, the Lifesource has a display…the Tanita HD-351 does not.  They both transmit/display the same thing (weight).  I'm not usually one to pick sides…but this choice seems kinda obvious to me.
Moving onto to things that don't help the scale…fresh buffalo mozzarella.
See, we have a slight problem at the house as of late.  We found that Costco sells these containers of legit buffalo mozzarella imported from Italy.  For those that have followed for a long time, you'll know I LOVE fresh mozzarella (remember this?).  Even more so buffalo mozzarella.  The challenge is that finding the really good tasting stuff can be difficult.  And price isn't usually a good indicator, based on my extensive research.  That's what I'm really jazzed that Costco's version is the same price as the supermarket fresh mozzarella stuff, but taste a gazillion times better (and it's buffalo!).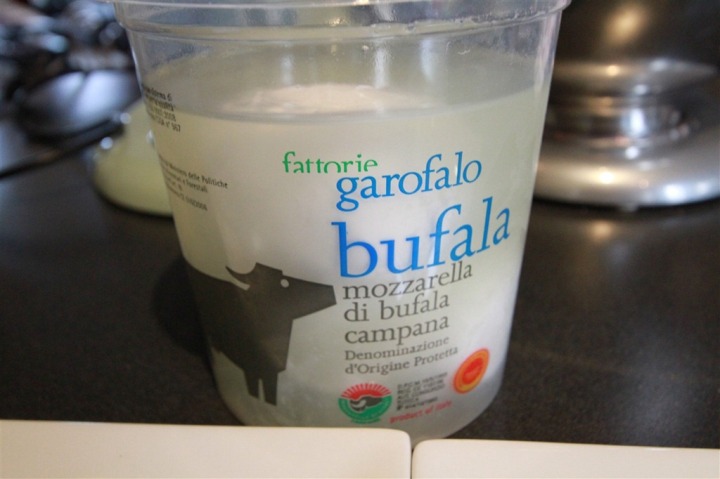 Now, many times I'll do something fancy – and add fresh tomatoes and what not to it.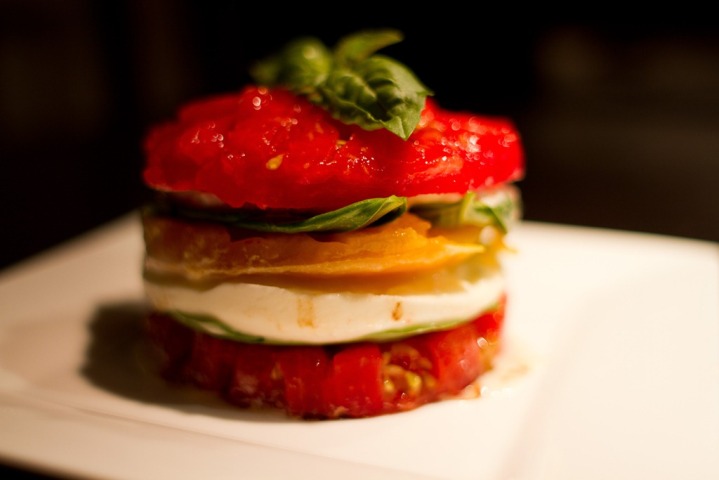 (This above is from a month ago, making fresh ravioli and other goodness)
But most of the time I just want a bit of balsamic (reduced or otherwise) and salt.  Up in Canmore (near Calgary in Canada), we hit up a small little shop that was selling this flaky sea salt.  So that's what I did tonight: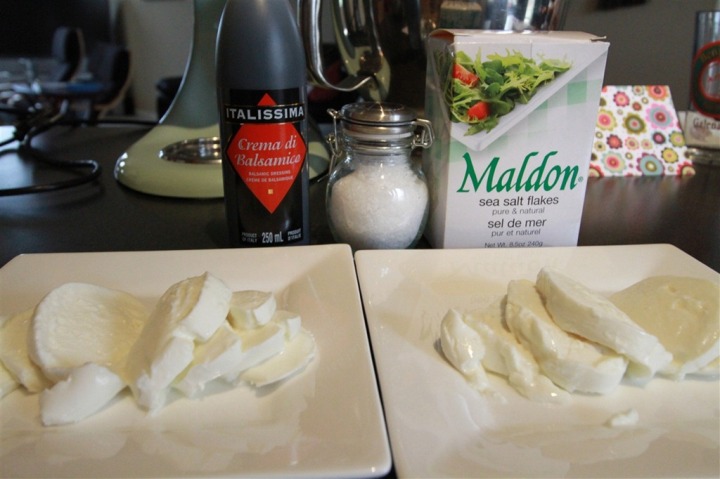 Normally I don't care too much about exact types of salt.  In my mind, salt is salt (ok, except sea salt…and then there's iodized vs non, and rock salt, and the salt that goes on ski courses to make it hard…oh…never mind). But the flakiness of this salt made it perfect for the cheese to absorb.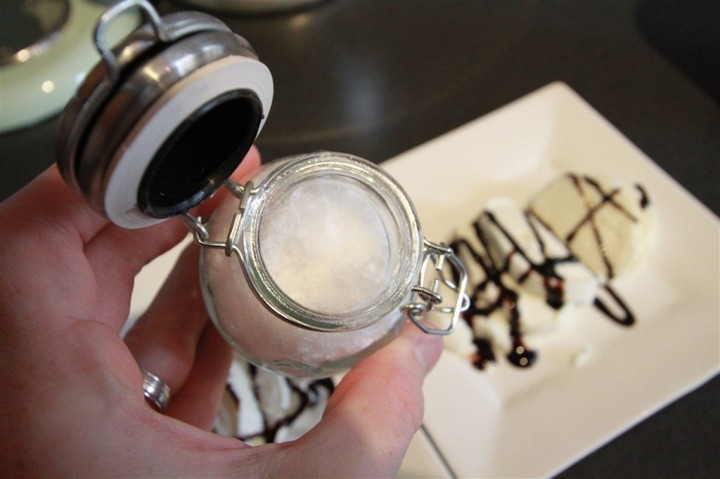 (Ok, not a great flaky picture, but let's be honest, I wasn't about to go up the stairs again and get a different lens after running 25 miles.  That's where I draw the line).
And then they had a reduced balsamic that was also awesome.  I usually make my own reduced balsamic…but this was just way better (read: easier).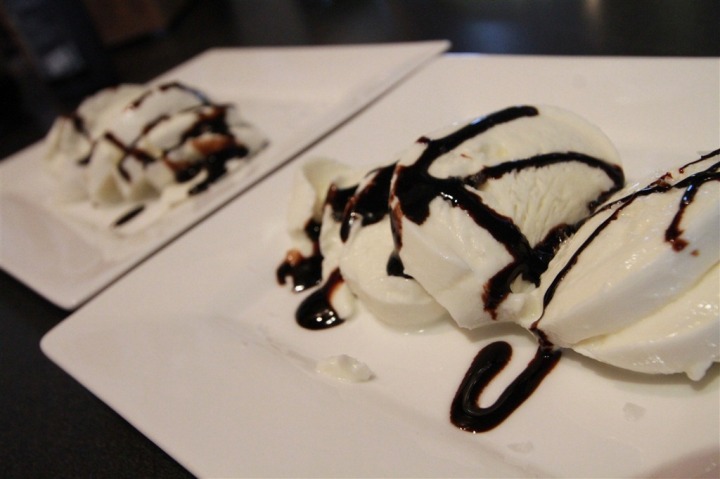 With that, I've now made you hungry.  A perfect way to start the week.  Have a great week all!  And thanks for reading!