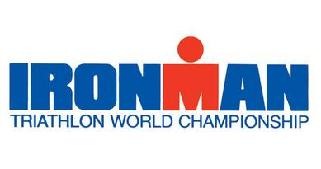 While everyone else was busy trying to get interviews with the World Champions at Kona this weekend, the guys from the IM Talk Podcast instead grabbed the head of the World Triathlon Corporation (WTC) – Andrew Messick and talked about some of the big issues facing the Ironman brand (and the sport of triathlon).
The biggest news coming out of the interview revolves around the (existing) Kona lottery system.  This starts off at the 22:55 marker regarding the lottery:
"Starting in 2012 we're making two pretty substantial changes to that [the lottery].  The first is that for athletes who have are serious triathletes who have done twelve or more full's in their career and are still racing, we're going to guarantee them a chance to race Kona."
Now, remember that Kona has always had a lottery in recent years, which allows a subset of a few hundred athletes to enter and potentially win a slot to race in Kona the following year.  These slots will not add any additional lottery slots, but rather replace some of the existing lottery slots.
He went onto talk about how it will work:
"It might take a little bit of time for us to be able to cycle them all in, but we feel that you should have an opportunity to race Kona once in your lifetime.  If you're a serious triathlete, if you're serious about the sport, you're dedicated, you're loyal, and you just happen to not be fast.  I believe that being a serious long term triathlete and demonstrating by doing twelve or more full's, that you deserve it as much as people are who are super quick.  So part of our lottery slots are going toward those people."
So, if you've raced 12 or more Ironman branded triathlons (full 140.6 distance only), then you'll get automatic qualification – coming out of the existing lottery pool.  However, since some folks have raced quite a few more, then they'll be sorting them by total number of races entered.  Thus, just because you've raced 12, doesn't mean you have an automatic entry into Kona in 2012:
"We're going to start by the people who have done the most, and start by ticking them off every year and then get through all of them.  I believe the long term people who are committed to us, get the chance to come here.  Because it's a magical place and it's special and you deserve a shot at Kona."
Finally, there's some changes coming to the general lottery.  For the remaining lottery slots, they'll be introducing waiting system, based on waiting list. Going back six years, each time you entered – adds a ticket to the lottery. 
There's actually quite a bit of good information from Andrew in the podcast, starting when he comes on at roughly the 13 minute marker, and through till about the 30 minute marker.  You can listen to the full podcast here (which I recommend doing, lots of great insight in there).
One of the more interesting moments is when he talks about attracting more money into the sport (comparing it to the pro cycling world, which is where he came from), and makes the valid comment that cycling as a sport is "100 years older", and thus comparing triathlon to cycling is tough just starting from that as as entry point.  Nice to see some fresh thinking there – hoping that continues to be the case.  At any rate, I've got an e-mail into Andrew with a slew of clarification questions.  Will post an update here as soon as I get something back.
So what do you think?  Is this what you're looking for?  Is this good for the sport?
P.S. – For those that remember, I was on the IMTalk podcast last year around the holidays, talking about my favorite sports gadgets.  Maybe I'll be back on again later this year.