Shortly after landing at Kansas City International airport on Friday evening The Girl expressed some concern that the car rental driver said we were actually in Missouri.  It's at this point I remembered from the last time I was in the region that despite landing in Kansas City…you're not in Kansas.
Nope, you're in Kansas City, Missouri.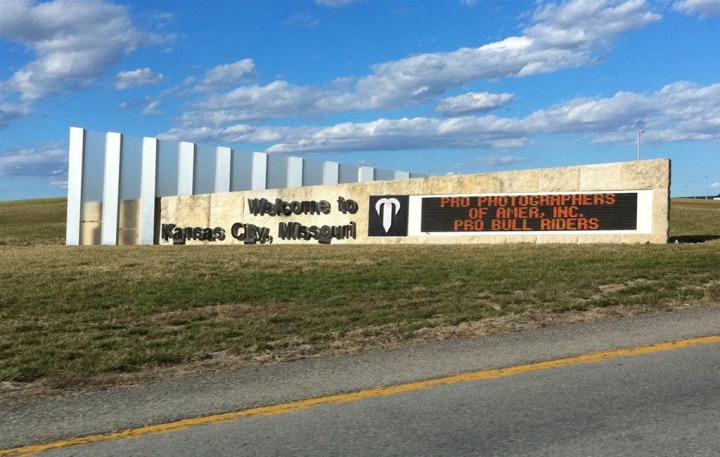 Yup, it's confusing.
And yes, it gets more confusing.
See, we were headed to Manhattan.  No, not Manhattan, New York.  Rather – Manhattan, Kansas.
It's in the middle of nowhere, that's all ya really need to know location-wise.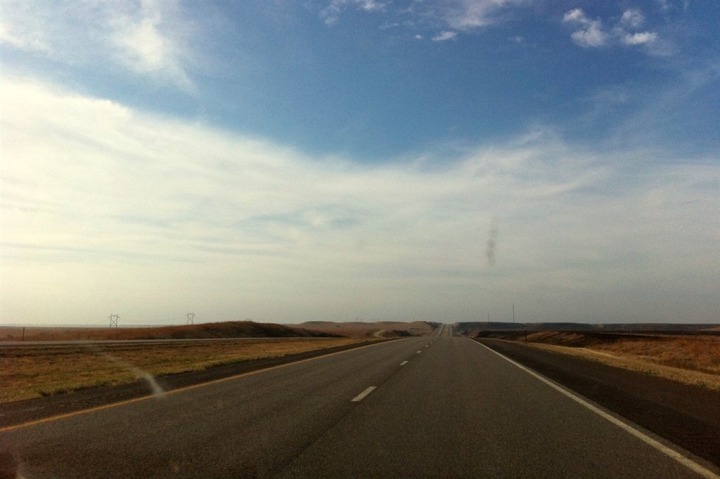 (Sorry about the splats on the windshield, we killed a lot of rather large bugs on the way)
Eventually after a few hours of driving across lots of pretty grass, we found it.
We were there for a friends wedding.  In fact, it was these friends who ultimately introduced The Girl and I to each other.  They organize the Pacers Fun Run group where we met. This is the group that runs every Tues/Thurs/Sat from various Pacers stores.  In the summer the group can easily reach 50+ people a night.
Of course, given there was a good population of runners going out there, that meant that the very first thing to do Saturday morning was a fun-run…in Kansas.  Just like every other Saturday morning, it started at 7AM.  Except this time we wouldn't be running around Washington DC, we'd be running around Kansas State University in Manhattan, Kansas.
The 5K route was designed to incorporate all of the portions of the campus special to the bride and groom – who met at K-State.
Shortly after some wedding-esque runner photos, we headed out: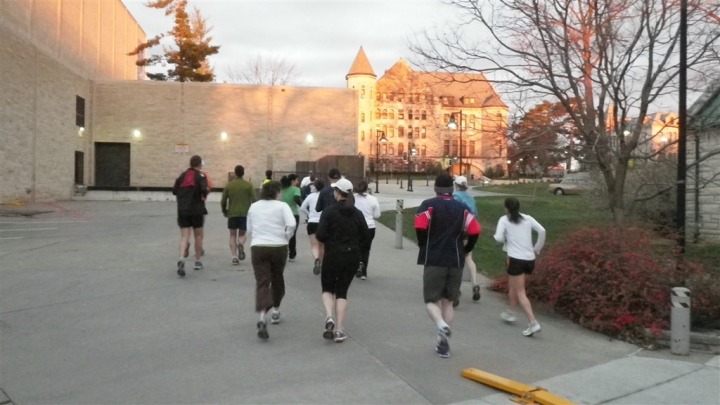 The tour took us pretty much everywhere.  We went past the Chapel where they'd get married a few hours later.  We ran down 'Lovers Lane' (an actual street), and we ran past the field house: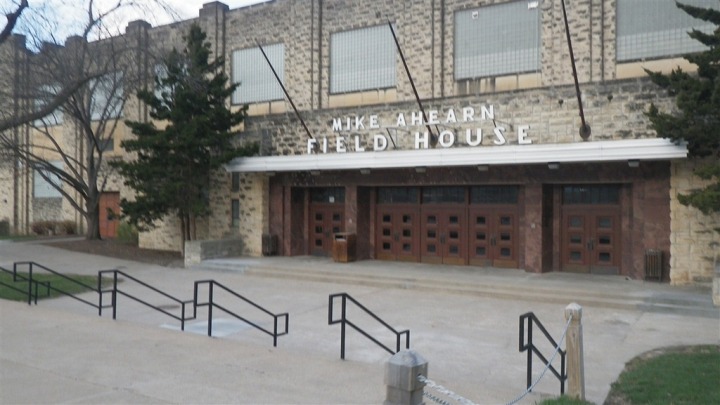 We then went past one of their stadiums (though, not the football one), and even took a bit of a lap around the perimeter track: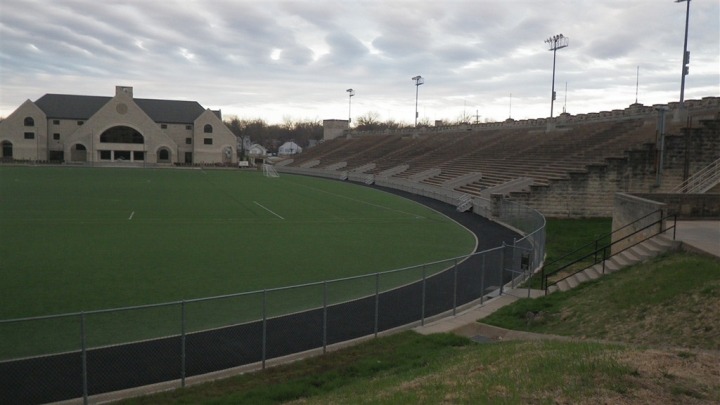 Now despite virtually everyone in the group having had run more marathons than fingers on your hands, the pace was nice and relaxed – just one big group running easy paces, chattin' it up.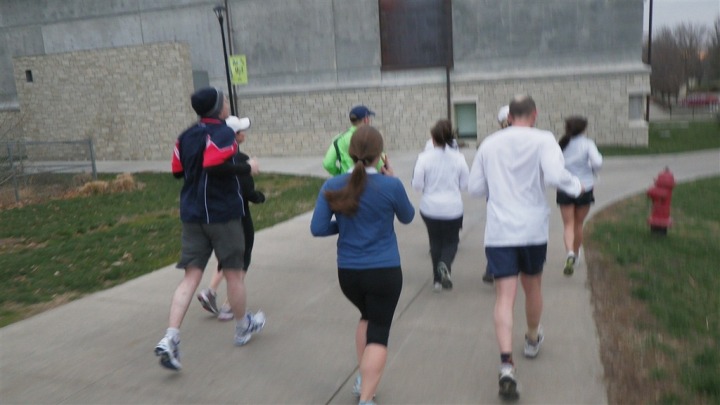 After we finished the first 5K loop, a smaller group of us went out for another whirl around the course.  We were pretty excited that we didn't get lost along the way!
Of course, after running there was the whole wedding bit!  But I certainly wouldn't want to be posting any pics of the bridal party before the bridal couple gets to do so, so I'm just gonna say it was an amazing wedding with tons of great friends around!
However I can show you a picture of my beautiful date.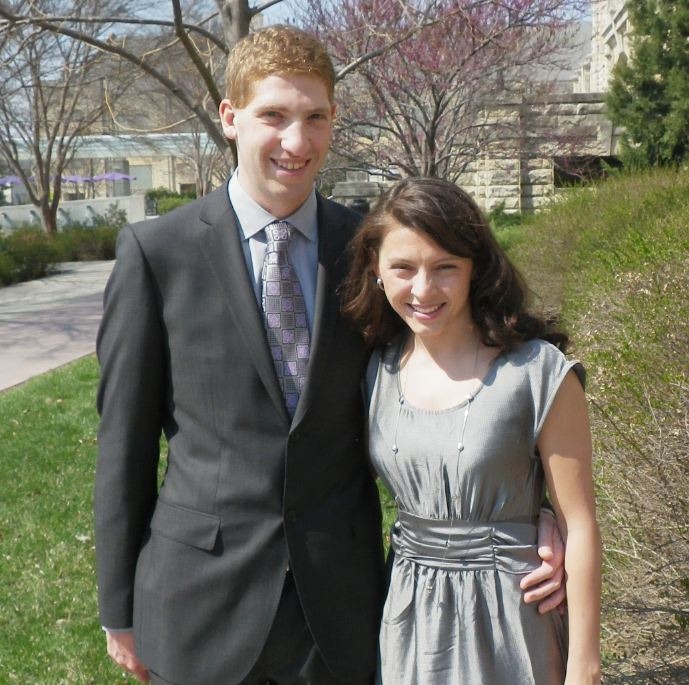 AND that our table was labeled 26.2  🙂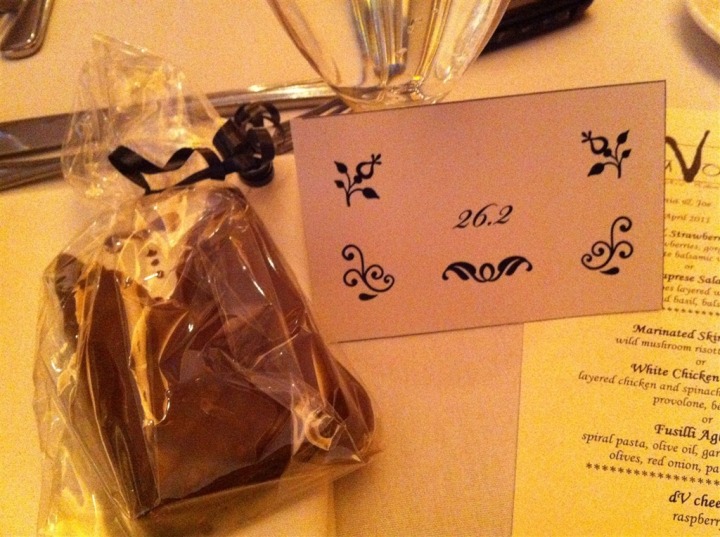 The rest of the weekend was spent celebrating and relaxing!
After our flight back Sunday afternoon, we headed out and knocked out a nice medium distance 'long ride' just prior to sunset here in DC.  Perfect weather for it!
Have a great week all!  I've got lots of awesome stuff coming up this week…so hang on!