Given it's a snowy Thursday here in the nation's capital – I figured this would be the perfect time to unleash a post that's been sitting in my drafts for months…from one snowy place to another.
A while ago a reader sent me something that no doubt falls squarely the the category of…well…'unique'. Now, I understand this is not far from my normal repertoire, but I have long since excepted that some of you have already given me the label 'unique'.
Meet Birukov Sergey, of somewhere cold in Russia.  I don't really know where in Russia…but I do know there's snow. Thus it's cold.  Probably really cold.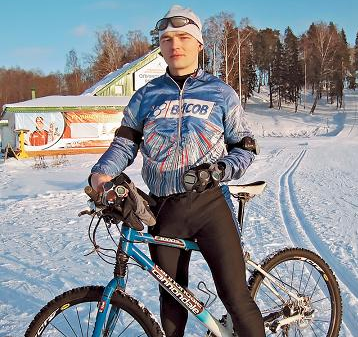 At first glance you may wonder why I'm showing you a picture of a mountain biker in the snow – after all, there are tons of people who go out and mountain bike each year in the snow.  But in order to see the whole picture, you need to ignore the majority of the picture.
So let's take a closer look at what's on his arms: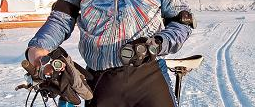 Yes folks, that's indeed a lineup of sport devices…GPS sport devices no less.  The stockpile even includes our classic touch bezel friend the Garmin Forerunner 405.
Of course, as we work our way through his article, we find this shot:

Which…looks a lot like the shot I took last year in my post on indoor training devices: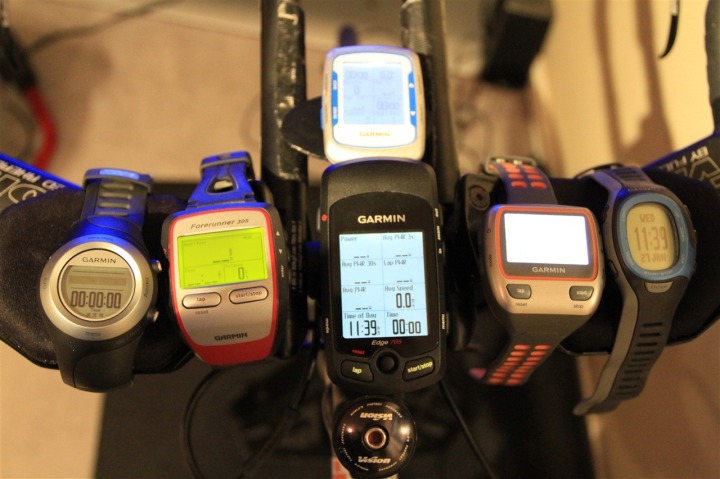 Hmm…I think I've got a twin somewhere in Russia!  I have to give him credit in that he's managed to get all those watches on there and still keep his bike fully functional from a usability standpoint. You'll notice that in his setup the watches are completely locked in place.  Whereas in mine I probably couldn't even breath hard without them all falling off.
Of course, the challenge with his likely very in-depth article is that there's one minor detail: I don't speak Russian. Which is really too bad.  As I suspect there's some really good detailed analysis in all those squiggly characters: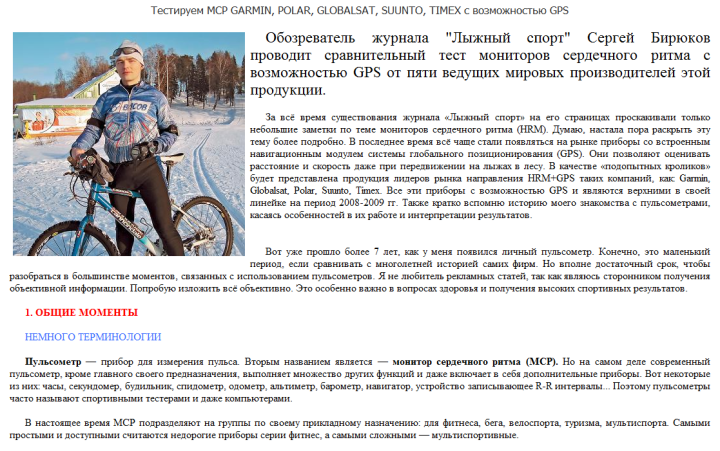 However, with a bit of help from Google Translate, I can at least understand at a basic level that he's providing a super in-depth massively long detailed review and comparison of the watch, GPS and heart rate functionality – appropriate for even the most stringent of DCRainmaker In Depth Review standards.
However…I think he crossed the line. 
That's not to say I don't occasionally cross the line into whacky myself. 
Ok, perhaps I cross it more than occasionally.  A lot more.
But I haven't don't the following…yet. 
Behold…well…I'm not sure what to call this: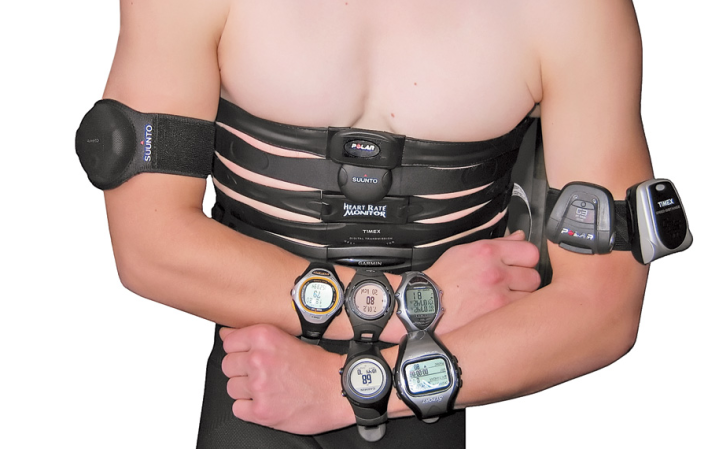 And thus, I have nothing more to say.  I merely leave you to ponder the above photo for the next 24 hours or so.
Thanks all for reading.  And thanks Birukov if you happen to read this, for the awesomeness you've put out there!