While the summer may be winding down, my training certainly isn't.  I've still got three races (well, technically four) before the end of my tri season.  And that's before I end up figuring out what I'm doing running wise for the fall.  So many options!
Speaking of the races, I've kinda switched things up a bit based on my travel schedule for September, so here's the final version:
– Kirkland Sprint Triathlon (Seattle) – September 18th
– Las Vegas Oly Distance Triathlon (Las Vegas) – September 26th
– Giant Acorn Oly Distance Triathlon (Northern Virginia) – October 2nd
– Giant Acorn Sprint Distance Triathlon (Northern Virginia) – October 3rd
That last weekend back at home should be a blast, looking forward to it.  Vegas made sense since I'll be down there for Interbike.  And the Seattle one is there because I'll be out there already.  See…logical…right?
Anyway…back to this weekend.
It included a painfully slow 10-mile run on Saturday.  I think my slowest run in years.  It was hot, humid…and..well..hot.  And for whatever reason I just wasn't jiving.
Fresh off a so-so run, I worked to setup the iBike I was sent earlier in the week.  The iBike is a cycling power meter that can be much cheaper than a traditional direct force power meter like the PowerTAP, SRM or Cinqo.
However, in Power Meter circles, the quickest way to ignite an argument is to discuss the iBike's consistency, accuracy and reliability.  And while I will address those…it won't be today. Eventually you'll get a full blown review with weeks of data comparison and analysis, but until then I'm going to focus on finding all the pro's and con's – just like all my other reviews.
With that said, I went about the setup process.
This turned out to be a highly frustrating experience.  I spent many hours of my life I won't get back working to set it up.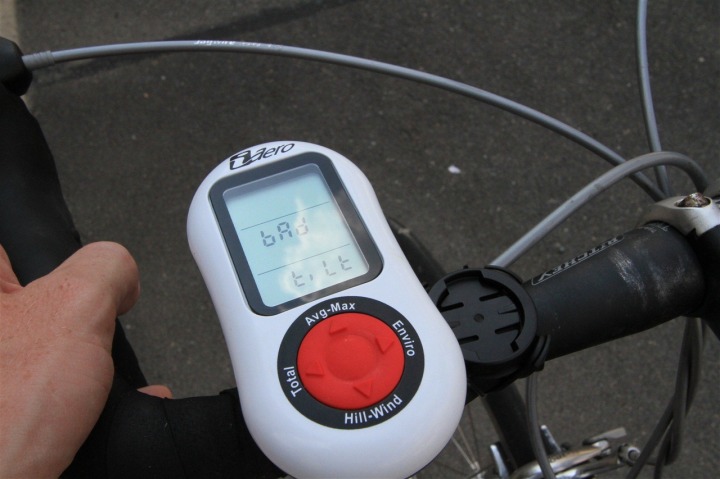 I would eventually try again later that night, before giving up.  But I'd give it another go on Sunday.
On the flip side, my swim later on that afternoon did go quite well!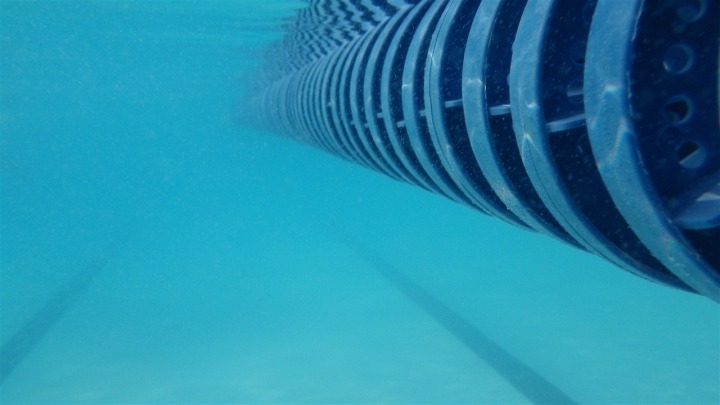 Over the past week Coach has re-introduced a bunch of much shorter distance speed work into my swims.  Instead of the 700's, I'm down to everything from 50's/100's to 250-400's.  Mostly alternating very hard with very easy paces.  As a resultant, my usually weekly 700y time trial at the end of Saturday's long continuous swim was a fair bit faster.  Almost 15 seconds shaved off my top time.   Woot!  And, I finished up just in time this week, no basketball to the head.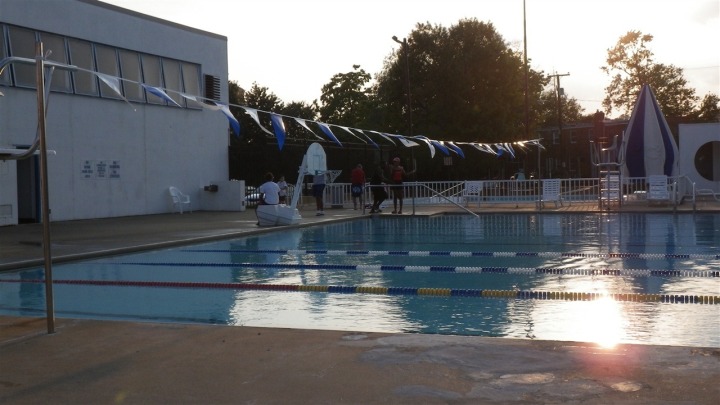 Later on, there was only one thing that needed to happen.  Sushi!  The Girl and I slaughtered the below plate.  Plus, despite the fact that she rides a circus bike (650cc tires), she can equal my sushi consumption.  Scary…but impressive.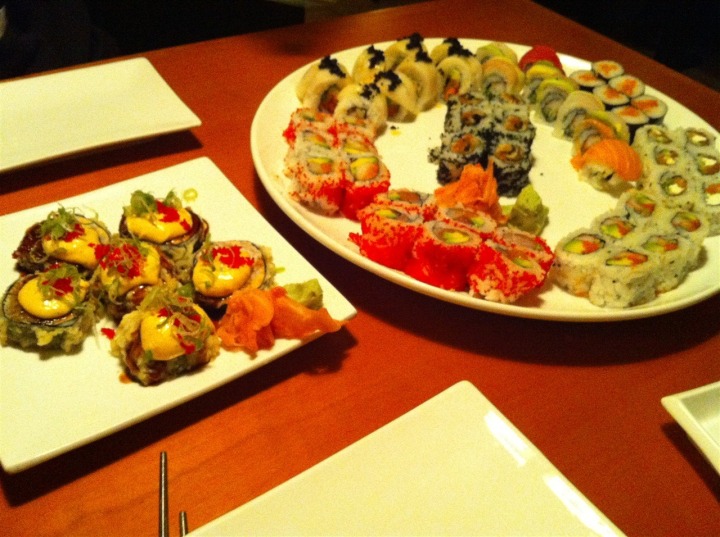 Sunday brought Skyline (cycling in the mountains).
I headed up shortly after lunch and arrived at my usual parking lot.  Instead of starting right away on my ride, I gave the iBike setup one last whirl, from scratch.  Proper calibration also involves weighing yourself, your bike, and anything else you intend to take with you.  So I did that.  In a National Park Visitor Center parking lot.  I therefor matched the acorn that's in the forefront of the picture.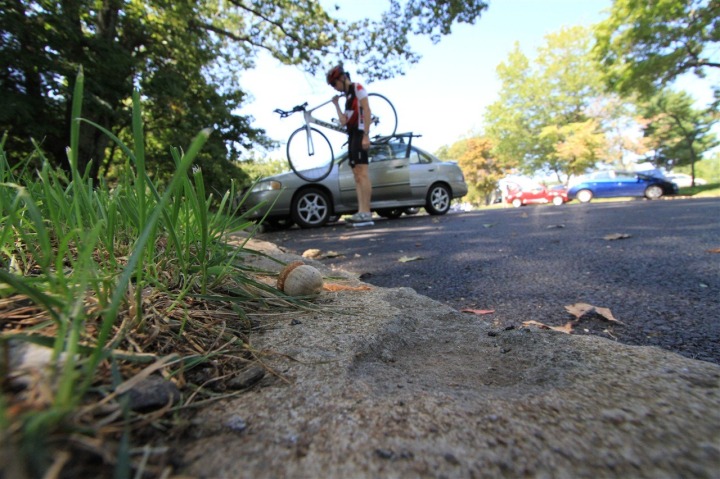 After a bunch of 'tilt tests', I headed out for a 2-mile calibration ride. And for the first time in two days…I was finally successful.  Woot!
Finally, time to get on with my ride.
One cool thing with the iBike is it'll use ANT+ to connect to all your existing devices, including my Quarq Cinqo crank-based power meter.  This means that I'm later able to chart exactly how it fairs against a 'normal' power meter.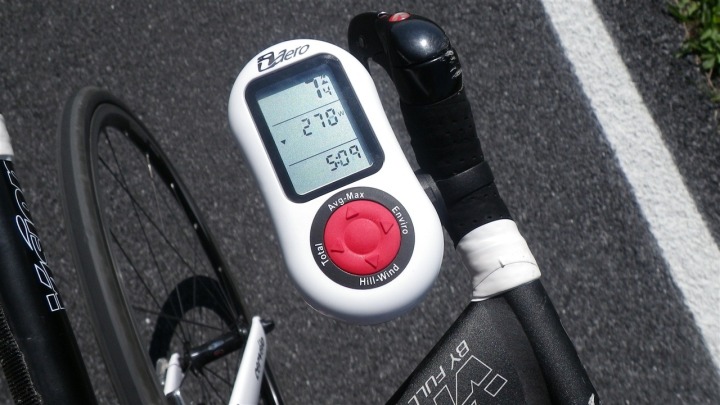 It also contains a wind port on the front to measure wind – and by cancelling out your moving speed, can determine wind speed: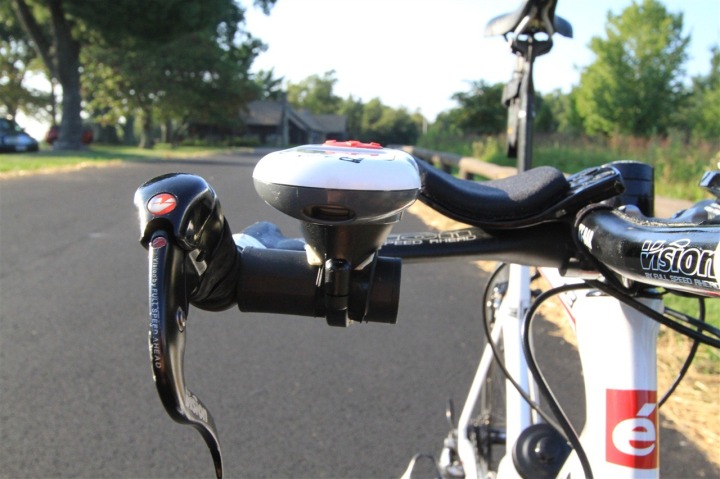 My ride went relatively normal – about 54 miles in all on a nice sunny (but hot) day.
The only catch of the day was that the rest station I often pickup water at near my turnaround point, had signs saying that if I drank the water…I'd die: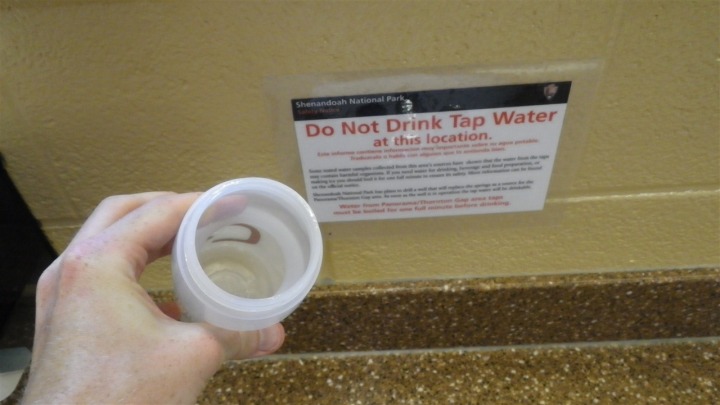 I was already out of water and a bit behind on hydration, so this ended up hosing me a bit.  By time I got back to a point to get water it would nearly be an hour since last water.  So I took a moment to down a few bottles of Gatorade and water…along with a pop-tart.  Just cause.
Well, actually, I have a long history of picking up pop-tarts in emergency food situations.
After that I completed the final hour, and even shaved off 47 seconds off of last week's time trial (I end up doing the last 12 miles or so), including three significant climbs.  Woohoo!
Once I was done, it was back to the parking lot to load up the car: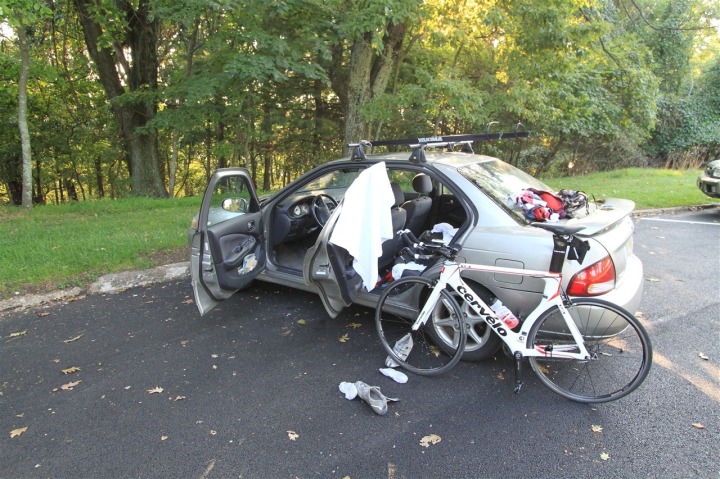 When I got home I was able to play a bit with iBike's (free) software for their power meter.  I'll give them credit in that they display a tons of data.  Like, really amazing amounts of data.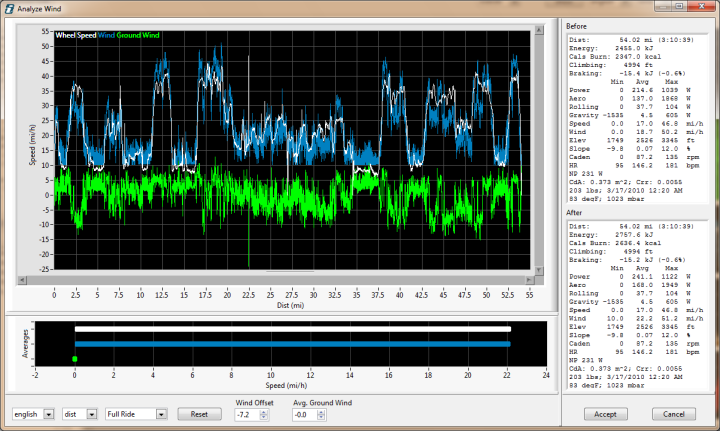 You can see in this graph the comparison between the iBike power meter, and the Cinqo power meter. My Cinqo is in green, and the iBike in white.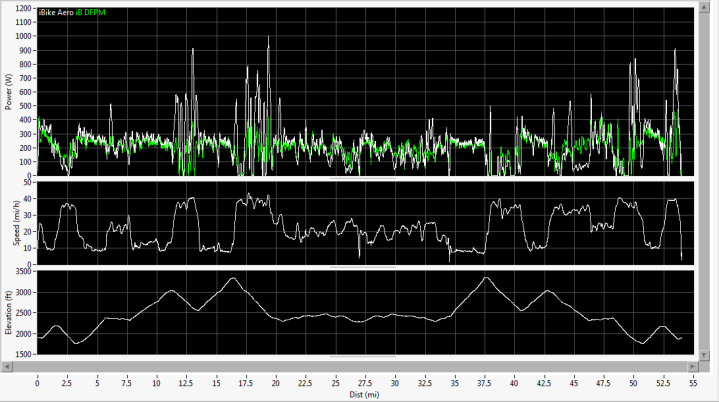 I'll explore more of the iBike in future posts…
So with that…my weekend of training is complete.  Hope you have a good week!