(Note: I want to first thank everyone for all the comments, e-mails and thoughts over the past few days – they mean a lot.  It's been amazing how many people have dropped by my little place on the Internet to say Hi and hope that things get better soon.  Thanks again!)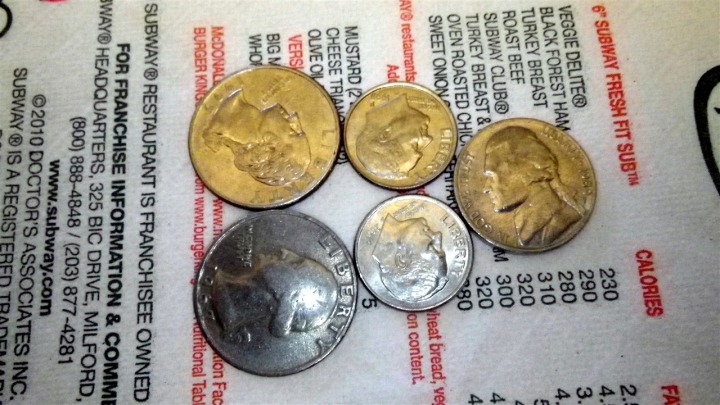 Policies and procedures are funny sometimes.  They often force people to overlook reasonable actions and funnel them to illogical actions.  Hence why I had to put 75 cents in an envelope yesterday.  After getting hit by the car on Sunday during the race I needed a copy of the final police report, primarily for both my own records but also to assist in various insurance pieces.
The only information I had about the incident was a phone number for the Knoxville Police Department and an incident number, as I was told the race director would be given the detailed information.  Unfortunately they didn't give it to him either.  So I gave the KPD a little ring assuming this would be a relatively simple process.  Turns out…it wasn't.
I'll save you the massive phone tree of people I've had to call to try and get simple information.  But I spent essentially the whole remainder of Monday when I was not in the hospital, talking with folks in Knoxville…begging.  In the end though, I'd have to send my 75 cents in the mail (wouldn't accept any credit cards, or just simple pleading from someone who had been hit by a car) to the Records Department in Knoxville to get a copy of the report.  It won't get back to me for another week or so.  Obviously paying 75 cents isn't so much a problem, I just found it funny that in 2010 the only way to pay was via snail mail.  I pondered sending 75 cents in pennies, but then realized that would increase my postage even further.  So two quarters, two dimes and a nickel it was.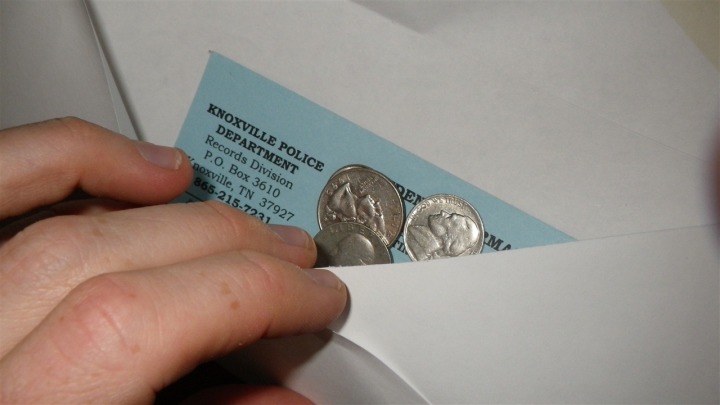 (Ironically, I still hadn't bought any new envelopes yet, but I managed to find one last envelope in the cupboard jammed between some piles of papers.  It was a bit sketchy…but it works.)
Speaking of other random tidbits over the past few days:
– I thought it was entertaining that the police officers at the scene were a bit upset that I didn't have any photo ID or drivers license on me at the time of the accident.  They weren't terribly pleased with that.  I attempted to explain the whole swim part of the triathlon to them, but they just looked at me like I had hit my head.  I do actually have a ID tag on my bike with emergency contact information though in case I really had hit my head (which I didn't).
– On Monday I had x-ray's taken at the ER.  Early Monday morning is a great time to go to the ER, no waiting!  I figured people could only get themselves in so much trouble by 9AM on a Monday.  But give them until 11AM Monday…and the ER is full of gimp folks.  Luckily I was hobbling out of dodge by then.
– The x-ray's these days come on a nifty CD that I got to keep.  I can see my (thankfully unbroken) bones!  Crazy, I know!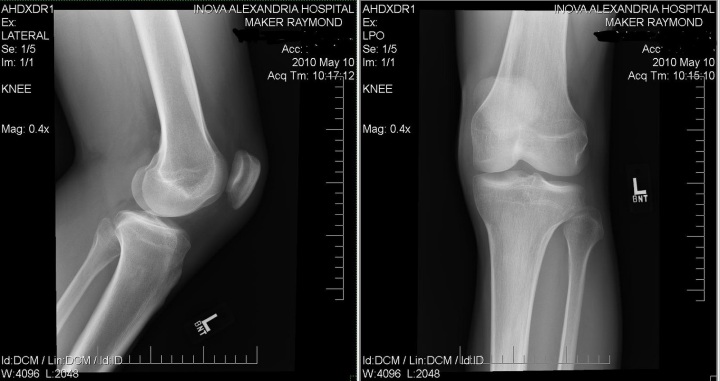 – Given my bones weren't broke, I've been to a few orthopedic docs (the ER kinda kicks you out of the ER once they decide you aren't interesting anymore).  They think I have a sprained knee, and have given me plenty of generally ambiguous guidance basically telling me to train easy until it hurts, and then stop training.  Hmm…ok.  So I did a short & easy 40 minute bike this evening, and all went well – which is great!
– As for my broke bike (which it is), I'm in process on getting it addressed.  Things are very positive/friendly at this point with the 'at fault' driver's insurance company to cover everything (including my pointy helmet), so I'm happy about that.  As a interesting side note, one way to really tick off one's insurance agent is to not tell them about the accident at all, or respond to their agents calls or couriers…especially when said person/drives hits a cyclist.  Still silence (and it's Thursday).  It's not looked highly upon…
– Some folks have asked what I think of the Rev3 race itself and whether I'd race again.  Like any race I've done before – there are pro's and con's to any races execution.  I've listed what I like and don't like in races before – you can read my monster rant here on that.  In the case of Rev3 Knoxville, there are certainly items which fall on both sides of the fence there.  Based on some posts from the race director I've seen, they're aware of their shortfalls and are working to address them.  The course itself I LOVED.  I know it may sound funny, but I really enjoyed the bike course (at least until mile 22 anyway…).  I also really enjoyed the swim and run courses quite a bit, mostly because from a mental standpoint I could easily break them down and knock them out in little chunks.  The bike course is tough and technical, which plays to my strengths.  I'm excited where Rev3 is going from a race organization standpoint, they just need to refine/tweak all of the issues they had (pre/during/post race).  Like any other first time race, it just takes an iteration or ten.
– Finally, I thought I would pass on some related information that Jeff, one of my followers/readers/peeps, is having a RoadID giveaway on his blog.  It is quick and easy way to enter and get a chance to win one of three RoadID WristID Sports or AnkleIDs.  If you don't have any sort of RoadID type item, this week probably serves as a great reminder that it's pretty useful to have one – especially if you weren't as lucky as me and still standing/limping after the accident.  So go check out his blog to get the goods.
(P.S. – I'm working through as many e-mails as fast as possible to try and catch up from the last few days…so I promise if you e-mailed since Rev3, I should have them out in the next day…Thanks!)