I am prepared.
I am prepared to sit back and do nothing this weekend.  Why would I be doing nothing?
Well, for those non-east-coastern folk – this be why: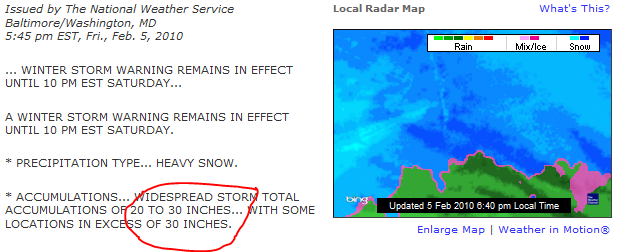 However, I am also prepared to cook a ton, and likely continue my never ending friendship with Mr. Trainer – because riding him doesn't require going to a closed pool or gym (treadmill).  And just to be sure he hasn't forgotten about me (since Wednesday), I re-affirmed that friendship over the past hour:
As for the cooking – I am prepared like an Iron Chef.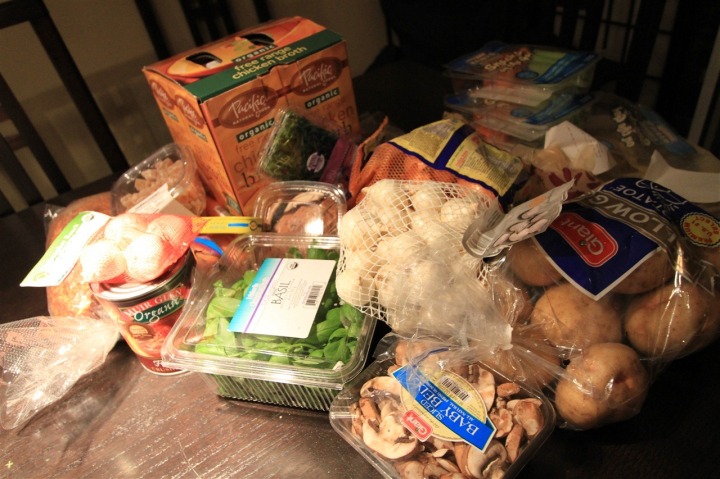 Speaking of fun cooking things – I'm planning on making one of these (DIY geekdom at that link, go check it out):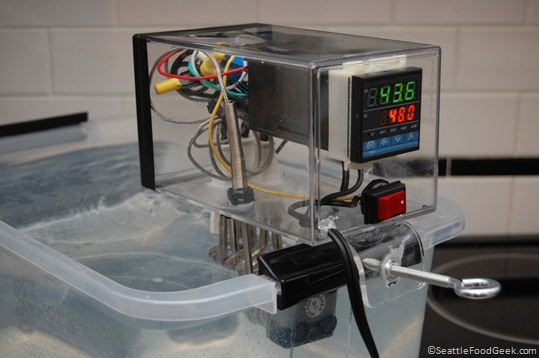 What is it you ask?  Well…it's a Sous Vide Immersion Circulator – which is freakin awesome.  Basically Sous Vide cooking technique is where you put something (such as meat) inside a sealed bag and then cook it at a very exact temperature in the water.  This allows you incredible control over the texture and flavor of the meat.  At $75 for all the parts, it's about 1/6th the cost of the cheapest unit out there – and upwards of 1/40th the cost of most units out there.
This will finally allow me to actually use some of the recipes within Thomas Keller's latest book that I got a while back – 'Under Pressure'.  Currently that book just sits on the table and looks pretty.  In the future it will continue doing that same looking pretty role, but it just might occasionally also get used.
The parts won't arrive until next week, so that won't be this weekend's snowed in food project(s).  Instead, the wide assortment of cooked things will be mostly out of the below (and…my overly large cookbook collection).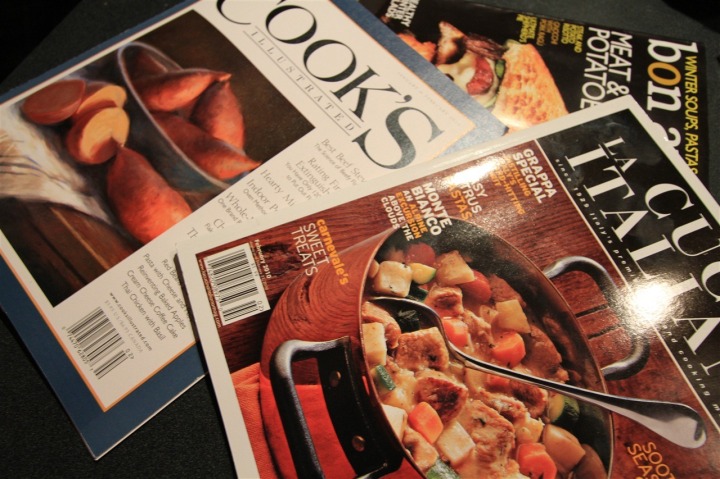 (Side note above…I'm still bummed that they killed off Gourmet magazine last month and decided to replace my subscription with Bon Appetite instead.  Boo!)
Oh, but best of all – fellow triathlete blogger Molly sent us a enormous box of lemon's from her backyard:
Let there be lemons!
…well…lemon creations!
So yes…I am prepared for the worst…
…I am prepared to cook many meat creations.
…I am prepared to cook homemade pizza on a pizza stone.
…I am prepared to sit back and watch The Girl cook cupcake amazingness.
…and finally, I am prepared to eat every last little bit of it…and it will be awesome.
And now…onto watching the rest of that 30 inches of snow fall…