This morning sent out a calendar placeholder (out of office – OOF) for an upcoming vacation I have planned for the end of the month.  My e-mail was very short, and not too descriptive beyond basically saying "I'm not really available".  See my below e-mail: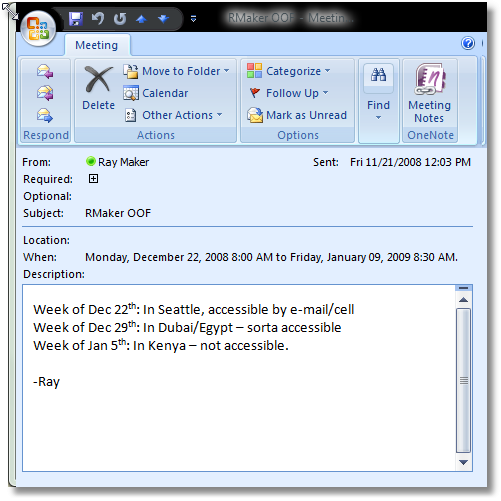 Well…and what do I get back from my friend/co-worker?
(click to open bigger version)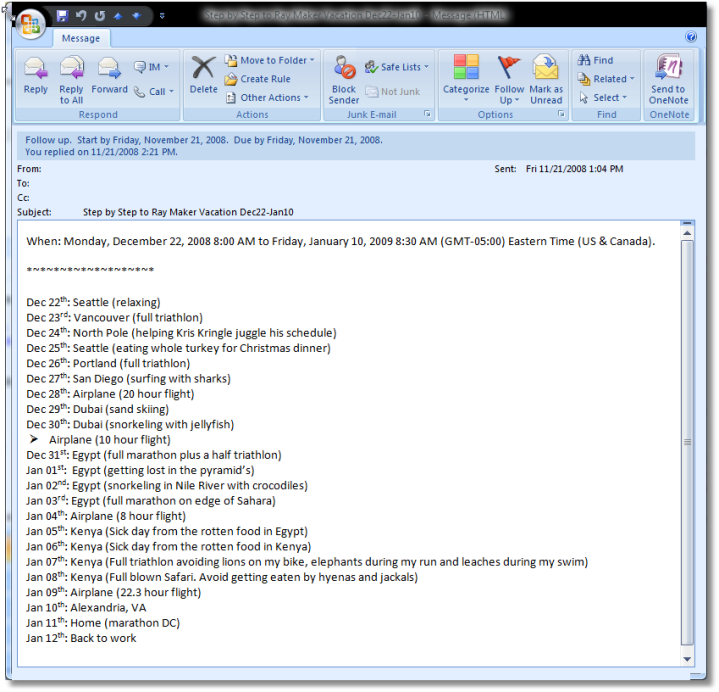 Cute…very cute.
The irony here is that he actually nailed a bizarre number of side trips/events without knowing anything else other than what's in my original e-mail.  As to which ones he's gotten right…you'll have to wait.
Oh, and for those curious – I'm number 463, trackable here:
http://www.philadelphiamarathon.com/page/runners/fun-runner-tracking
Of course most of the time these things lag behind quite a bit…but…there ya go anyway.  The race is Sunday, starting at 7AM(!).  It will still be below freezing at that point.  Nice…