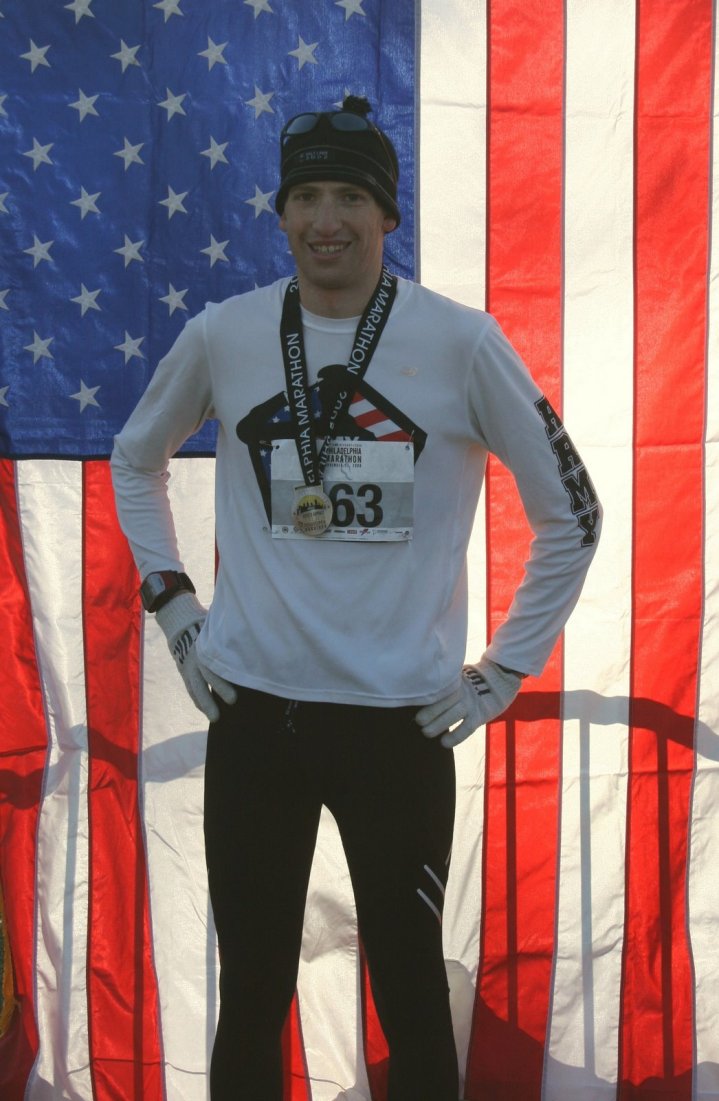 Things went spectacular at the Philadelphia Marathon today. Finished in 2:54:39 at a pace of 6:39 – which gave me plenty of time for a Boston Qualifying (BQ) time.
This is awesome in that it both qualified for the Boston Marathon (3:10:59 required for my AG) as well as automatic entry into the New York City Marathon using time-based qualification.
Plus, I set a new PR for my third marathon:
1st: 2006 – 4:23
2nd: 2007 – 3:21
3rd: 2008 – 2:54
Now…only if I could walk again.