After a number of months spent living alone, it was time to welcome the 'new girl' to the house.  While some guys (and gals) go off and bring home any hot random girl they can find, I prefer to be somewhat selective.  I take my time and eventually find one I like.  Sometimes that may take a day…or 271 days.  I don't want to get burned by moving along too fast.
But a few months ago I started hanging around this new girl.   Some of my friends had dated her – one even married her sister, but that didn't bother me too much. So recently I decided that it was time to make the leap to bringing her home to meet the family.  It might be tough for others in the family to see me with such a hot lady.  Cause really – while the other family members while certainly attractive in their own unique snowflake kinda ways, they don't hold a candle to this babe.
And how could they?  It's like she was hand made for one purpose:  To be ridden hard.  She has all the right curves in the right places.  She is slender and sleek.  There are some women that when you see them you just KNOW they are fast – at whatever they do.  Well she was the same way.  You could just tell that she wanted to go as hard and as fast possible.
Although she isn't into many crazy positions.  She is a 'on the bottom' type of girl.  Lying on her side she''s not happy at all, despite how much affection I give her.  And her on top?  That would be a horrible and messy situation.  Screaming and flailing all about, likely even some blood drawn.  Nope, she definitely wants me on top.
But I can make due with those caveats.  Because really – how many girls have you brought home that just beg to go longer, harder, and faster – again and again?  Yup..not many.  Not many at all.
So with that… I present you with my new girl: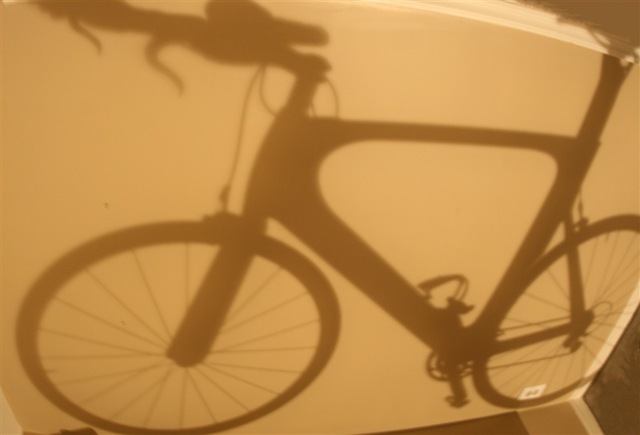 What?!?! You wanted to see her naked too?  You mean…more than a silhouette?  What kinda peeps are you?  This is a private moment between me and my girl.  Our first night together.  And here you are looking for dirty photos.  Geez….
For more revealing photos…you'll just have to wait until I finish spending the weekend with her. 🙂